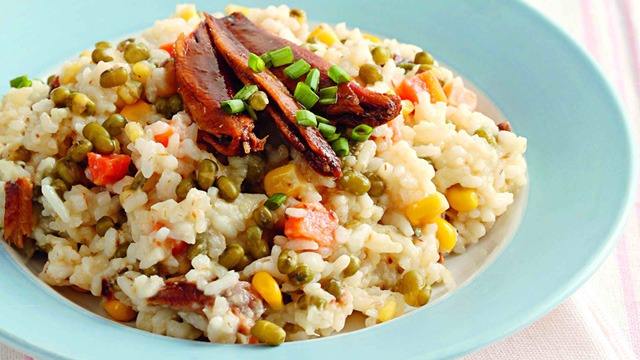 There is more to monggo than the ginisang monggo recipes you love. 
Monggo, or mung beans, is a hearty bean that is commonly available, and yet, many of us do not use it for more than the typical soupy monggo recipe that we commonly eat every Friday.  
How do you use monggo in recipes? 
Monggo is actually very easy to cook. In fact, it's much easier to cook mung beans than other dried beans. What it needs, however, is time. Since monggo is dried, you'll need to let it cook it until tender.
What makes this great is that while the monggo is simmering and getting tender, you can add in and actually cook the other ingredients with it, too. 
The result? Delicious mung bean recipes that will make you forget that monggo is usually reserved for only Fridays. 
Here are those monggo recipes you should try: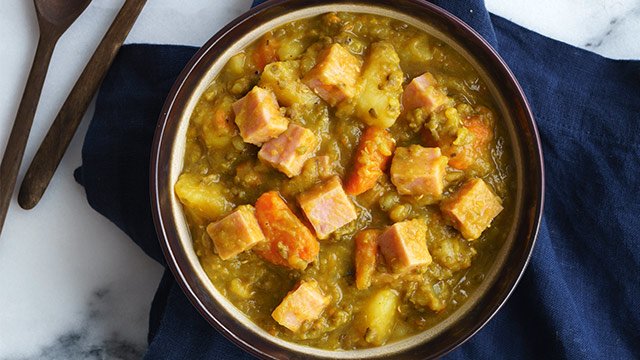 1 Monggo With Spam Recipe 
It's sometimes hard for some to let go of meat so this delicious recipe is the guisadong monggo recipe made into a thick, hearty chowder-like meal. You'll want to eat this on its own or with crackers on the side.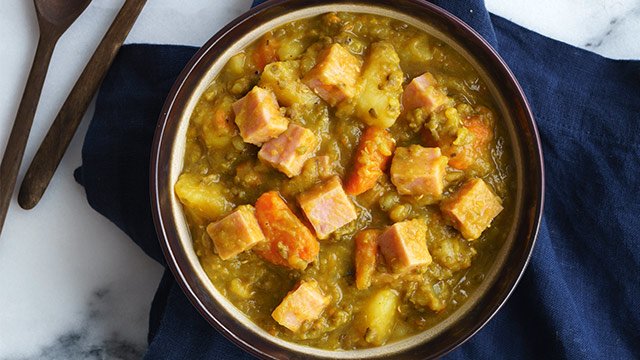 Monggo with Spam Recipe
Posted in:
Recipe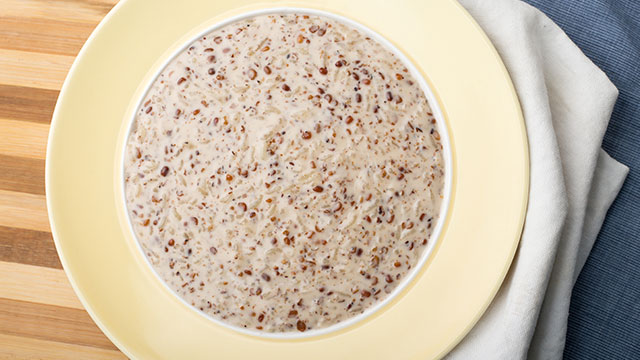 2 Ginataang Monggo Recipe 
Monggo can be made into dessert! The delicious flavors of coconut cream and sweetened monggo are what makes this an irresistible dessert. It's the creamy pudding of Asia!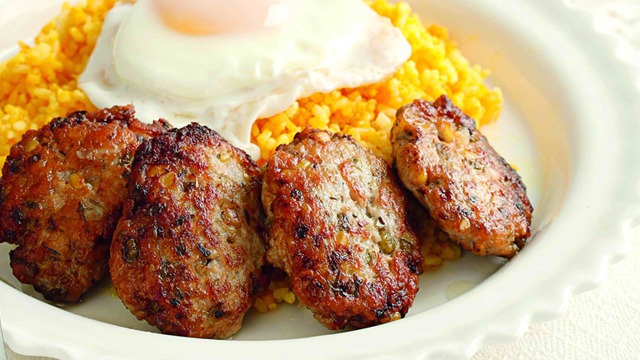 3 Herbed Pork and Mung Bean Patties Recipe
How can you go wrong when you combine pork and monggo? You can't! What you can do is make it even better and faster to cook. With this ground pork recipe in mind, the flavors of pork are made more flavorful by the herbs that are stirred into the mix.   
ADVERTISEMENT - CONTINUE READING BELOW
Recommended Videos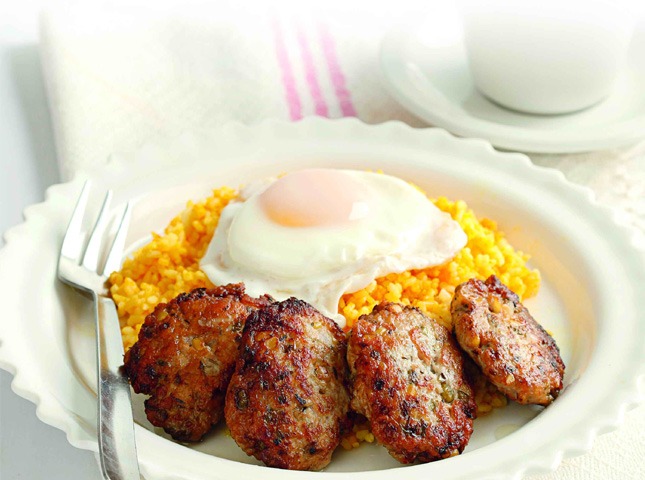 Herbed Pork and Mung Bean Patties Recipe
Posted in:
Recipe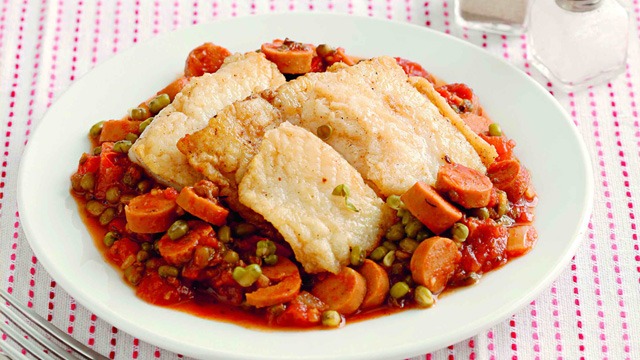 4 Fish Fillet on Sausage And Bean Stew Recipe 
If you love all things meaty, you'll want to try this fish and sausage combo. Fish fillets are simply pan fried, but it's the sausage and bean stew it's served with that will make you rethink guisadong monggo recipes are boring.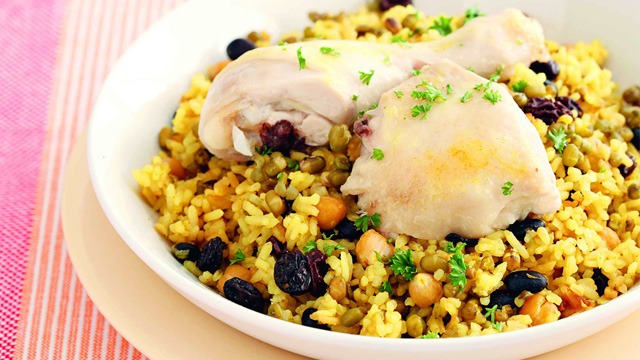 5 Chicken Rice and Beans Recipe 
The Mid-East is known for its liberal use of herbs and spices in its food, just like us. That region's herbs and spices are different so if you're curious how it may taste, this steamed chicken with beans and rice is going to make your meal flavorful and exciting with its spices.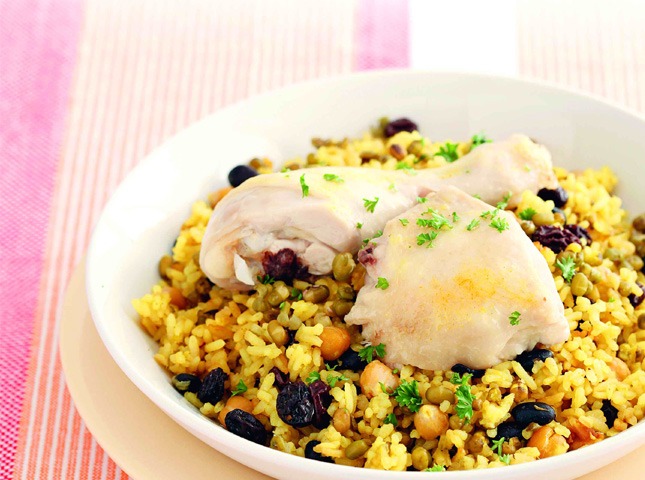 Chicken Rice and Beans Recipe
Posted in:
Recipe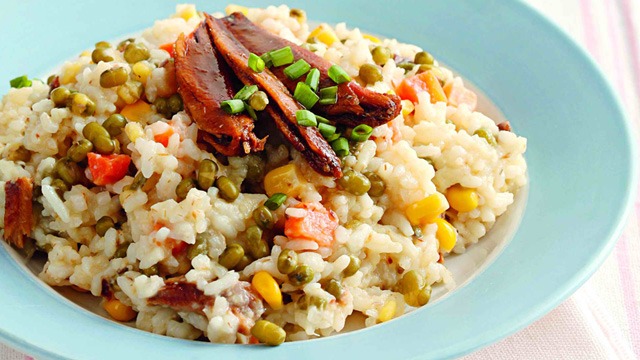 6 Creamy Munggo and Tuyo Rice Recipe 
Anyone who loves risotto will love this Filipino take on that Italian rice dish! You still get the creaminess of risotto but it's the flavors that make it different and familiar. Monggo is added to the rice mixture for more heft while the tuyo lends its powerful smokey fish flavor to the overall dish. This isn't your usual tuyo rice!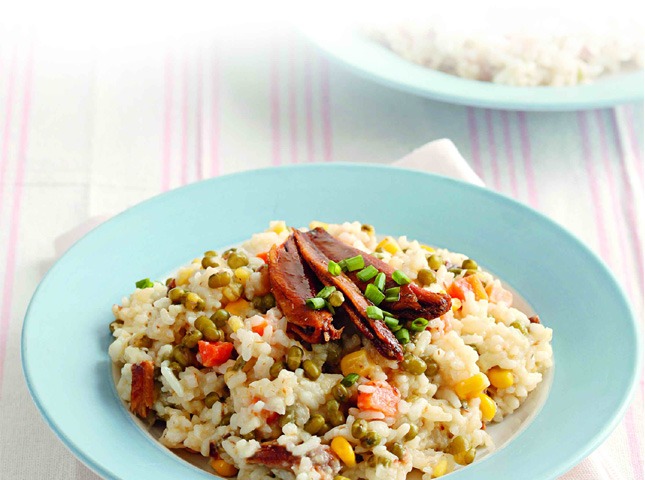 Creamy Munggo and Tuyo Rice Recipe
Posted in:
Recipe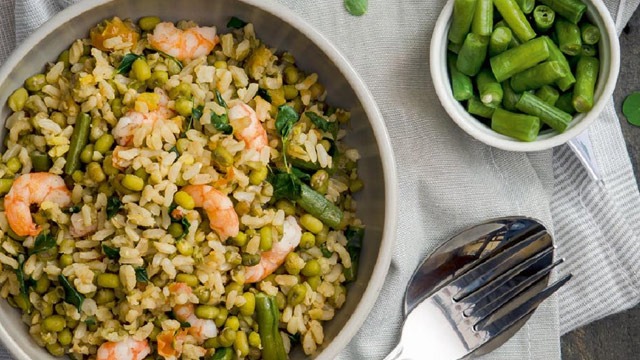 7 Munggo Fried Rice Recipe
If the risotto-style rice recipe is too complicated and you want to go simpler with your next all-in-one rice meal but love the idea of monggo and rice, this recipe should do the trick.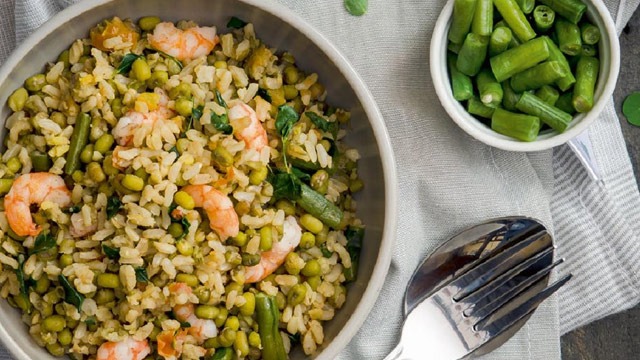 Munggo Rice Recipe (Mung Bean Fried Rice)
Posted in:
Recipe
There are many ways to make your Munggo Friday delicious and hearty. However, you don't need to be stuck with the same recipes, week in and week out! These recipes are delicious, flavorful, and makes creative use of the humble munggo. Try one! We think you may once again look forward to Fridays with more anticipation than ever. 
ALSO READ: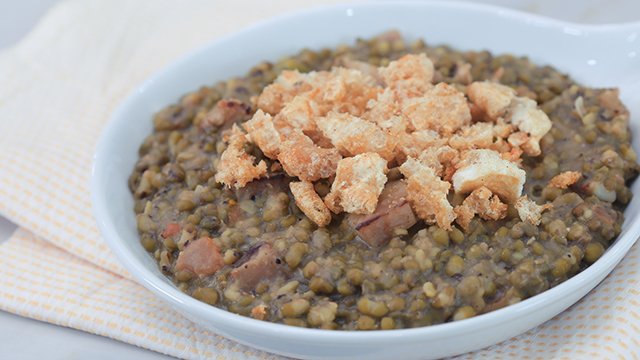 WATCH: How to Make Guisadong Monggo
Posted in:
Cooking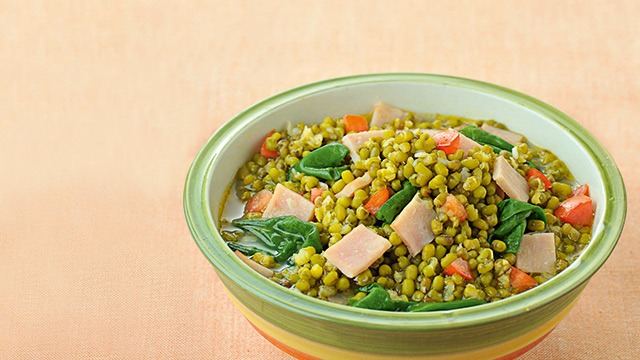 Munggo Gisado with Ham and Spinach
Posted in:
Recipe