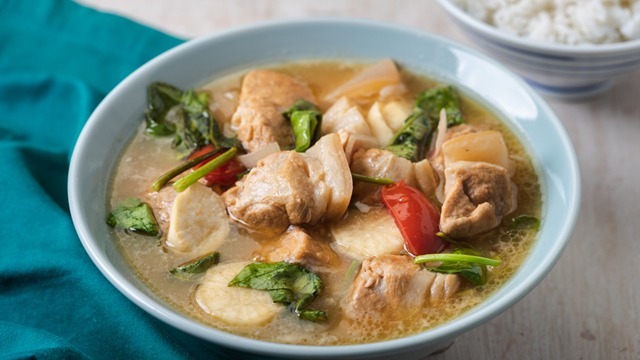 From the traditional sinigang sa sampaloc to the unique watermelon sinigang, there are more ways than just one to make this delicious soup. Plus, you can chuck in almost any protein in there, be it pork, beef, fish, seafood, or even a fruit, and it can be as delicious as the much loved sinigang na baboy recipe, maybe even more so. 
The tamarind, or the sampaloc, may be the traditional ingredient to make the sinigang have that signature flavor. However, there are other ingredients that not only make it taste just as tart and delicious, you can also even season it with other ingredients that change the flavor slightly but for the better. 
Convincing someone through words can be hard when it comes to food, so if you're prepared to try something new with your next sinigang meal, here are all the ways you can make sinigang and still love the soupy dish: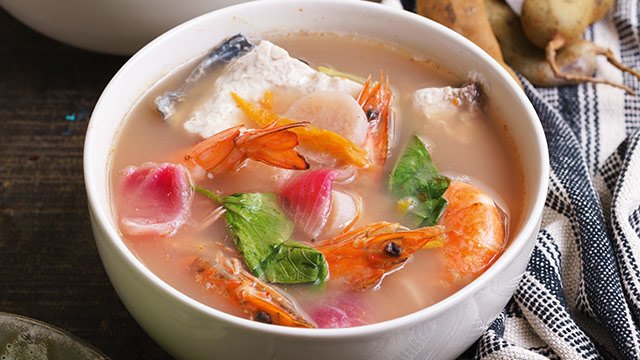 1 Sinigang sa Sampaloc Recipes 
If you really want the fresh, tart flavor of the sampaloc, you have to go traditional. In fact, you may even want to try cooking the fresh sampaloc just to see what the taste of the real thing is like! What you'll find is that it takes a lot of sampaloc to make a big pot of sinigang soup. You will find, however, that the taste is quite incomparable. The fresh tamarind, when simmered into the soup, we know and love is wonderfully fresh, tart, and surprisingly light. It even has a touch of sweetness if you source the tamarind just as it's about to ripen! 
However, the process of making it from scratch is admittedly labor-intensive. Just preparing the sampaloc takes time. That's why the advent of the sinigang sa sampaloc mix is so revolutionary! Prep and cooking times are slashed drastically and you still get the amazing flavor of sampaloc in your sinigang dish with just a packet. 
If, however, you want to try your skill at learning how to make sinigang sa sampaloc from scratch, here's a great recipe to try: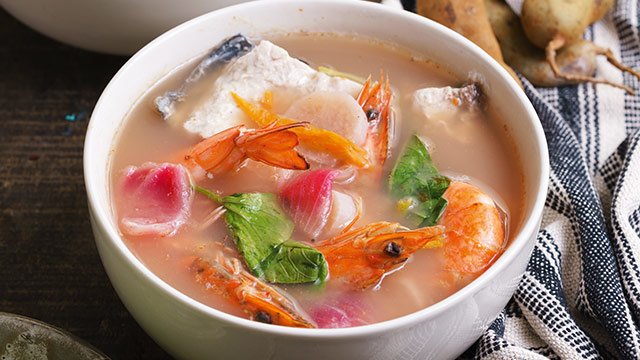 Seafood Sinigang Recipe
Posted in:
Recipe
There are many recipes that call for the easy-to-use packet and these recipes are a few of our favorites: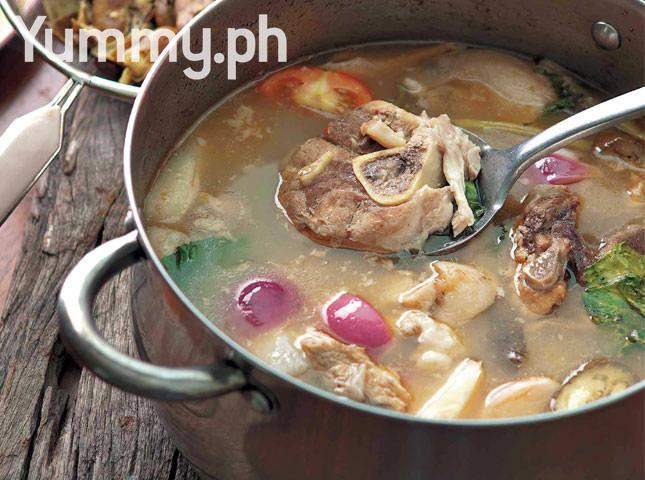 Sinigang na Baboy sa Sampalok
Posted in:
Recipe
If you're curious how else you can make sinigang, read on for more ideas.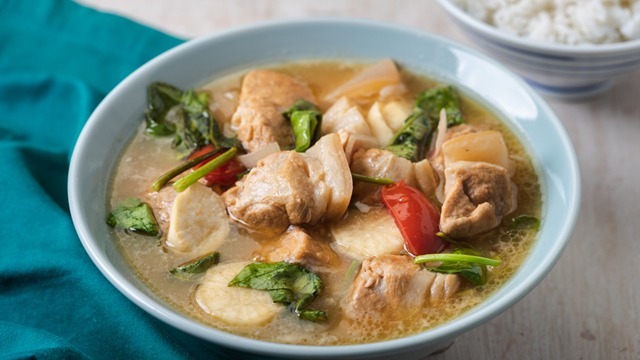 2 Sinigang sa Miso Recipes 
Miso, if you're unfamiliar with the ingredient, is a fermented soybean paste. It tastes briny, slightly nutty, and is packed with umami. What makes this such a fantastic ingredient in sinigang is that, believe it or not, it's a wonderful flavor complement to the sampaloc. The tartness of the sampaloc needs a saltiness and instead of salt, we highly suggest miso paste. The white miso paste used for miso soup is perfect for this, too, so if you love miso soup, you should not only make that Japanese soup at home, too, you should make this umami-packed version of the sinigang, too. 
ADVERTISEMENT - CONTINUE READING BELOW
Recommended Videos
We not only have a creamy pork sinigang recipe, but we also have a salmon sinigang recipe with miso that may make sinigang your clear favorite dish from now on.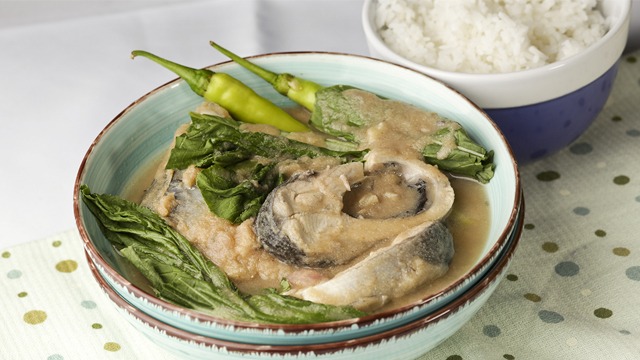 Sinigang Sa Miso Recipe
Posted in:
Recipe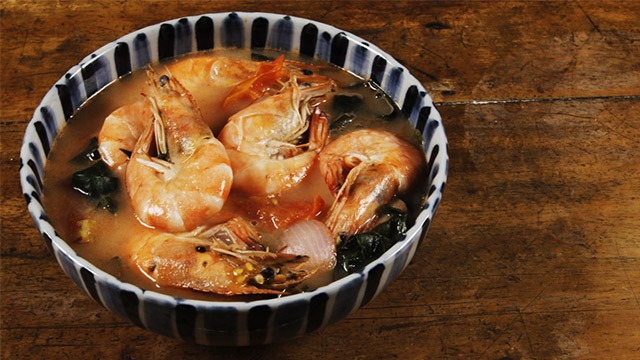 3 Sinigang sa Kamias Recipe 
We have many sour fruits and vegetables available in the markets. In fact, one of the more common ones which some households have in their backyard is the kamias tree. Kamias, also known as the bilimbing, is an oblong green fruit that is tartly sour. It's a fantastic substitute for the sampaloc, and, in reality, is easier to cook than the tamarind. It even gives the same sour taste that tomatoes give the sinigang, so it complements it's flavor when mixed together. 
Even without the boost from the sampaloc, you can easily make a sinigang using kamias, as we demonstrate here: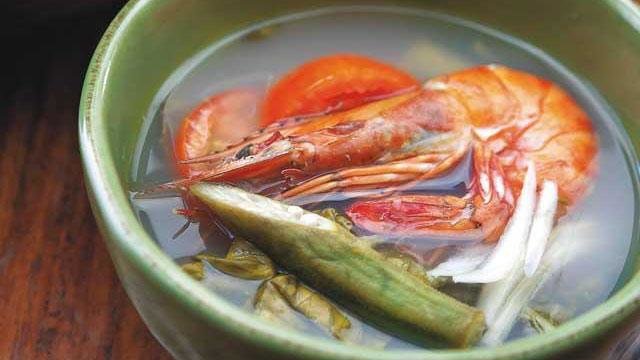 Sinigang na Sugpo sa Kamias
Posted in:
Recipe
Have you tried this version yet?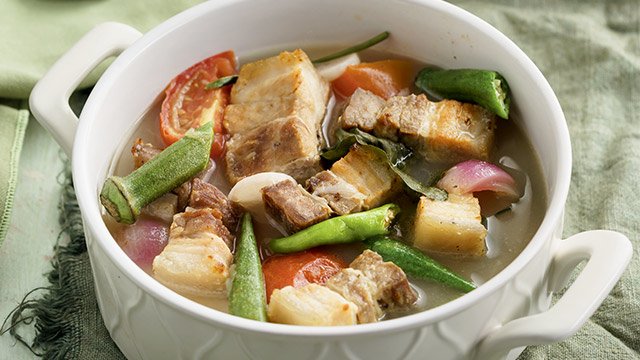 4 Sinigang sa Mangga Recipe 
Mangoes are extremely plentiful in the summer, so it's not surprising to find many recipes that celebrate this glorious fruit. However, it's more common to find cold ripe mango dessert recipes than there are green mango recipes that don't involve it being served with bagoong on the side in one form or another. This recipe may come as a revelation to many but the green mango, with its tartness, makes an equally perfect ingredient to use to make into a sinigang. 
To make it into a sinigang, you'll need to use the most unripe green mango you can find. You need to look for the firmest green mango, preferably an Indian mango, the smaller fruit variety which is commonly found being peddled on the street on sticks. This makes the most flavorful sinigang sa mangga with a depth of flavor that's better than with the green Carabao mango variety. 
Here are two recipes to try with this unique sinigang version: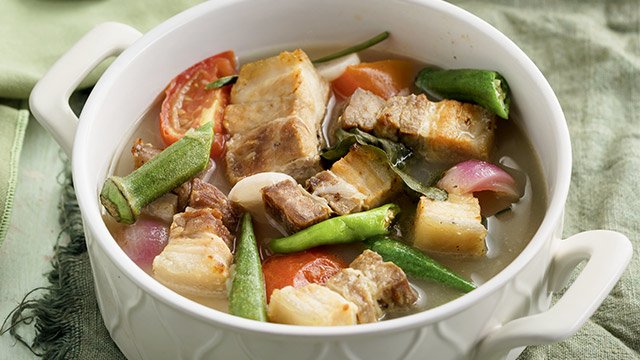 Pork Sinigang sa Mangga Recipe
Posted in:
Recipe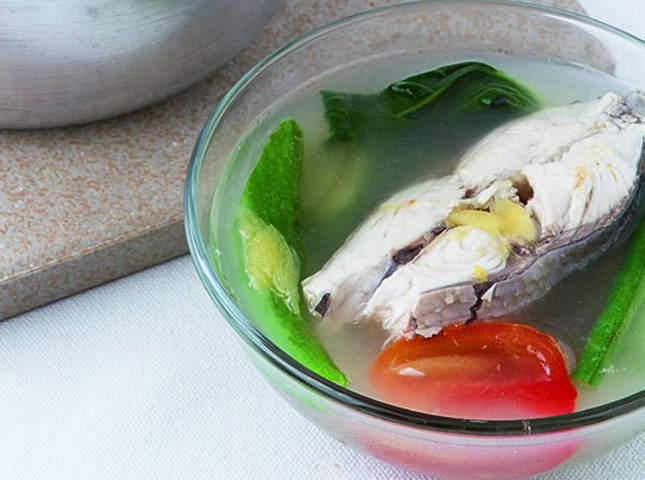 Sinigang na Isda sa Mangga
Posted in:
Recipe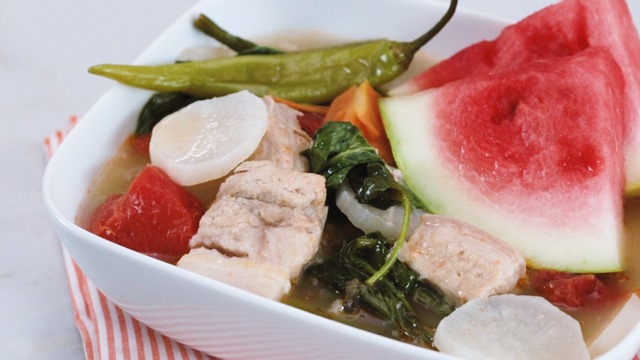 5 Sinigang sa Pakwan Recipe 
Who would have thought that the watermelon would make a delicious and tasty sinigang? The creative mind behind this unique rendition of the sinigang must have decided it needed some sweetness to balance the tartness of the sampaloc. The fruity, water-logged sweetness of the watermelon was just the fruit to give it that flavor. It not only adds sweetness, but since it's added in chunks, you get a bite that's both a burst of sweetness from the watermelon that's the complement to the tartness of the tamarind flavor of the broth. 
It's another sinigang recipe that's been made unique and we have the recipe so you can try it out yourself: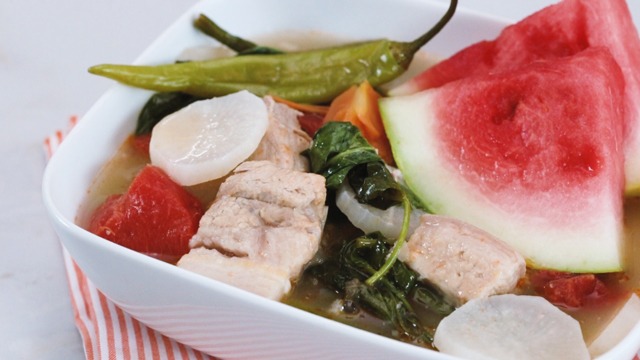 WATCH: How to Make Sinigang sa Pakwan
Posted in:
Cooking
We have five ways you can cook a sinigang recipe, but we're sure there are more ideas that are just as delicious and just as flavorful as the original which is made with sampaloc. Sour fruits and vegetables make great substitutes for the tamarind but as you saw with the briny miso paste and the sweet watermelon, you don't need a sour ingredient to make it different or even better. 
How do you make your sinigang unique? 
ALSO READ: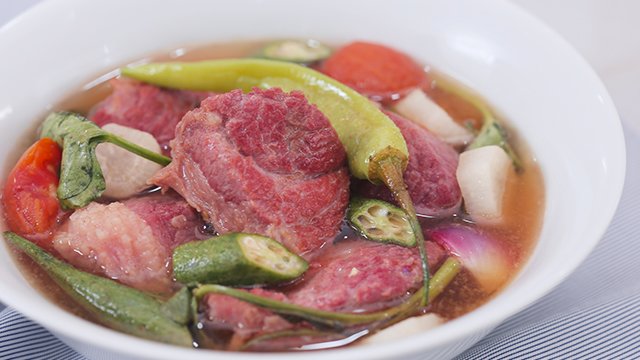 WATCH: How to Cook Corned Beef Sinigang
Posted in:
Cooking