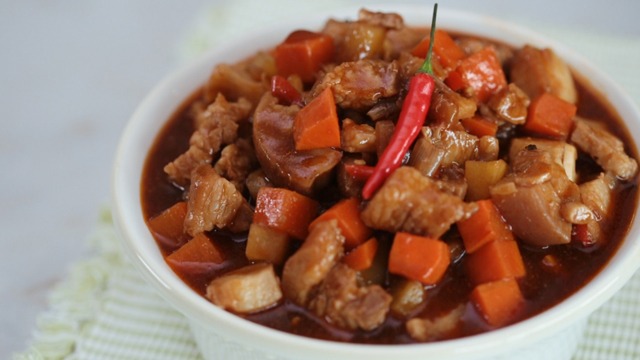 The menudo used to be a more festive offering than what we're more used to now. It has many ingredients and required a long cooking process. However, it's not that case anymore. In fact, it's a classic Filipino recipe that is well-loved both at home and in carinderias more often than not.  
For the Filipino, it's a Spanish-inspired dish that is basically a fusion of Chinese and Spanish influences. The sauce is a thickened mixture that has the flavors of soy sauce (Chinese), tomatoes (Spanish), and sometimes include raisins for a burst of sweetness with every bite. 
We know there are ways to tweak recipes but for the basic menudo recipe, we have five sure-fire methods to make it different every time you cook it. 
Here's how you can change the way you cook menudo so every dish is different: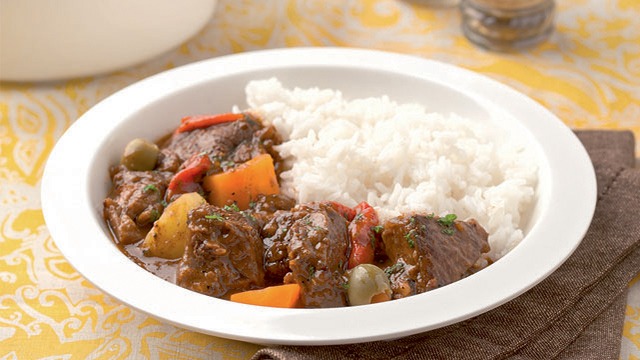 1 Use beef instead.
The classic way of cooking the menudo is with pork. Normally, you will use any part of the pork that has some fat or connective tissue in it since it's a stew and its long cooking process will eventually dissolve these fat and tissues resulting in tender, juicy bites of meat. Most people will probably lean towards the liempo or pork belly with its wonderful layering of fat and meat ratios, the kasim with its many connective tissues interlaced within the meat, and the pigue with its meaty chunks enclosed by a single layer of fat and skin.  
However, for those who want to cook something different but not too different, a simple change of the protein used in the dish can be a delicious and surprising swap.
Change to beef.
Switching out the pork with beef is a simple way of not only making your dish instantly different, but it's also an easy substitute. Beef is just as readily available as pork and while it may take longer to tenderize beef than it is to tenderize pork, beef is the more flavorful of the two kinds of meat. You won't regret making this easy but tasty swap!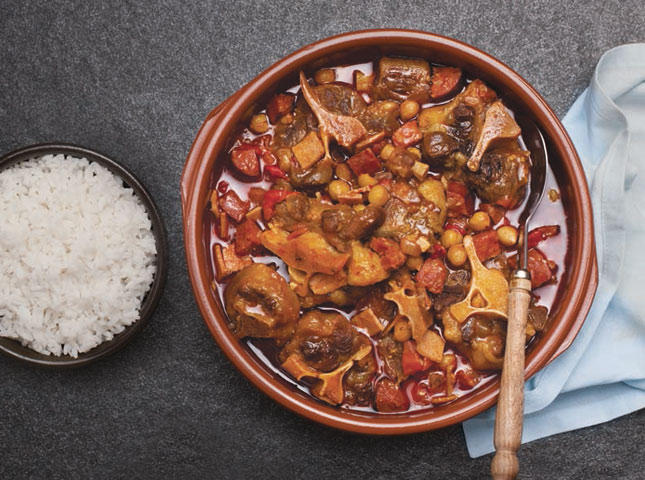 Menudo Sulipena Recipe
Posted in:
Recipe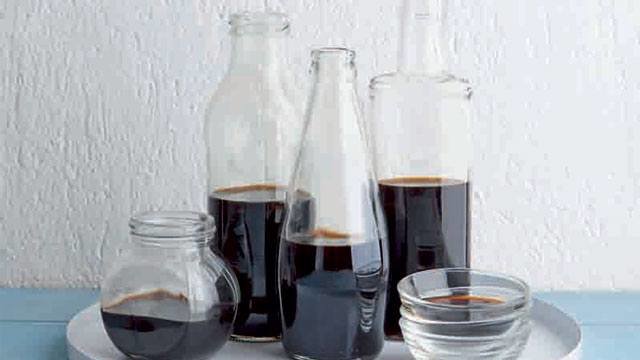 2 Add Worcestershire sauce.
Worcestershire sauce is one of those unassuming condiments. It looks like soy sauce but its flavor is definitely not as salty and has a tang that's quite different from anything else you may have in your kitchen. 
In the case of menudo, the main salty ingredient in this pork stew is the soy sauce. While soy sauce is an essential ingredient in Pinoy cooking and is a staple in almost all Pinoy kitchens, you might benefit from also having a bottle of Worcestershire sauce in your pantry, too. 
ADVERTISEMENT - CONTINUE READING BELOW
Recommended Videos
According to the Lea and Perrins website, Worcestershire sauce has flavors from garlic, white vinegar, tamarind, chili peppers, sugar, and molasses. These are all familiar flavors! in fact, these are complementary flavors for many dishes in Filipino cuisine so it's a wonder why it's not used more often in conjunction with other ingredients to make our dishes more flavorful. 
To add Worcestershire sauce to your menudo, you can add as much as a tablespoon of the sauce to as little as teaspoon along with your normal amount of soy sauce to your menudo. This will add a little something different to the flavor and taste of your menudo while maintaining the integrity of what menudo is supposed to taste like.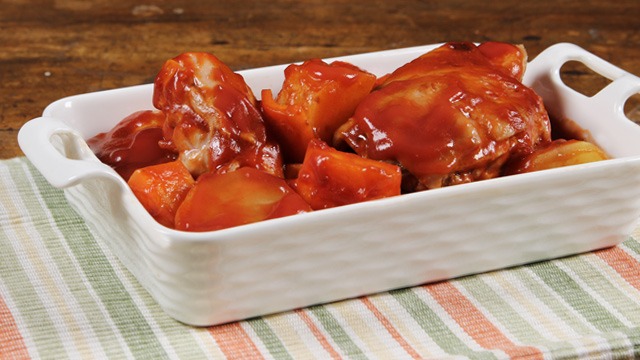 3 Use chicken. 
The thing that you may not like about cooking meats is the time it takes to make the meats tender to the bite. Beef, in particular, takes a long time to tenderize but even pork needs a little time to get it fork tender as well. 
The solution to this tough meat problem is a simple one that some brave kitchen cooks have taken to heart: use a pressure cooker. The pressure cooker, we think, is a pot that every kitchen needs! This pot is really the secret to making any tough meat as tender as the most tender cut of meat out there. This includes tenderizing tough cuts of pork as well as beef. Plus, there are so many uses for the pressure cooker pot apart from just being a fast tenderizing pot. 
However, not everyone can be brave about using a pressure cooker, no matter how informed they are about the safety features of the specialized pot. There is another way of speeding up or altogether eliminating the need to tenderizing the meat at all.
Swap out the pork, and use chicken instead.   
Chicken doesn't need to be tenderized! In fact, all you really need to worry about is cooking each chicken piece through so that you're assured that you're getting the juiciest, most flavorful cuts instead. 
Chicken Menudo Recipe
Posted in:
Recipe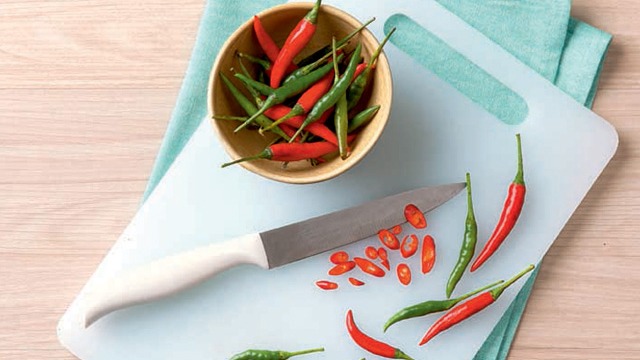 4 Make it spicy. 
You can do a lot to make a recipe different but there is one sure way to make a dish spicy: add chili peppers. It's an easy tweak to any recipe that you want to taste different. That's because there is nothing you need to change to any recipe if all you want to do is give it some heat.
Here's what you do: chop up a few of your favorite chili peppers. (Siling labuyo or bird's eye chilis and siling haba or finger chilis are great at giving subtle heat to any dish and are easily available at any wet market or supermarket. You can use more than a few if you really love the heat to be numbing.) Follow the instructions as stated in your menudo recipe but when you're sautéing the onions and garlic, add in the chilis, too, so the heat can be released into the oil as you stir. You can also wait until it's time to simmer the tomato sauce and the meat mixture to add in the chili for a more subtle heat. 
Either way, adding chilis or even adding a few dashes of hot sauce to your own bowl of menudo when serving can be a delicious and appetizing meal if you like your dishes to have a lingering and fiery taste.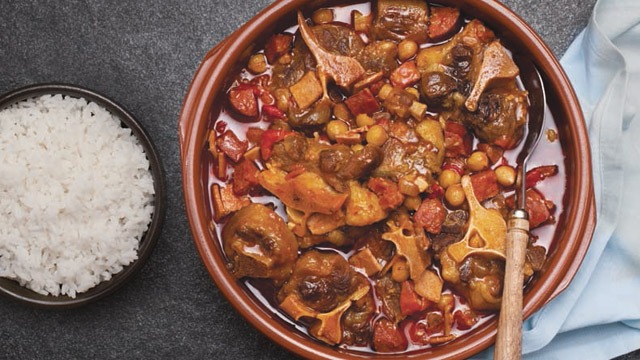 5 Make it Spanish-style. 
Spain has its own version of the menudo, and it's nothing like the menudo we Filipinos are more familiar with. Roughly translated to basically mean this is a stomach stew, other recipes of menudo around the world can include the tripe, feet, and tendons of either beef or pork. In Mexico, dried corn that's been treated with a solution called hominy, or binatog, is added to the mix as well and is served with corn tortillas. 
If you're not that inclined to divert from the menudo recipes you know and love too much, you may want to instead introduce a few Spanish flavors and ingredients to your menudo to make it different. This means some chorizo is added to the meat mix, oxtail is used instead of pork, and of course, some Spanish paprika is stirred in to give it that unique flavor that's a perfect match for the tomato sauce stew.  
WATCH: How to Make Menudo Sulipeña
Posted in:
Cooking
We hope we've inspired you to experiment and make your menudo recipe not only different every time you cook it, but also more delicious with these suggestions. Take a chance and see how else you can improve upon a recipe that you know is already flavorful. 
ALSO READ: