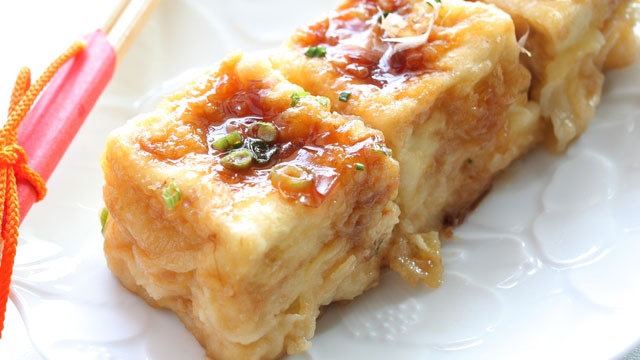 Tofu or tokwa can be made of different textures. It actually comes in four different textures:
• taho
• silken tofu
• firm tofu
• extra firm tofu
Sometimes people forget that taho is basically tofu that is super soft. It's the freshest tofu you can get your hands on since the water hasn't been pressed out of it yet completely. 
Silken tofu is also another term for taho. However, it is sometimes a little firmer than taho that it will hold its shape better than taho and can be sliced into squares. It's also known as soft tofu because of the super soft and easily crumbly texture. Both kinds have many uses in different dishes that don't need the tofu to absorb any flavors from the sauce, soup, or other ingredients in the dish. 
Firm tofu is even firmer than silken tofu. The moisture or water from the tofu has been pressed more fully so that the texture is more solid. This is great for tofu recipes that require the tofu to absorb liquid ingredients from the sauce and soup. 
Extra-firm tofu is basically the tokwa we are all more familiar with. This is the tofu that makes the best kind of tokwa't baboy since, when fried, these will absorb double their weight of whatever flavorful liquid you add to the bowl with it. 
Now that you know that there are many kinds of tofu, here are the different ways to cook it and enjoy it using different cooking techniques: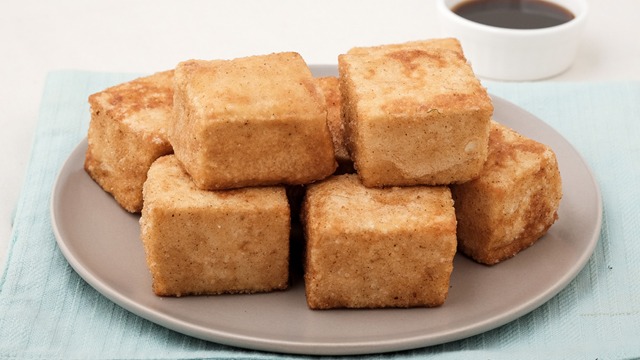 1 Fried Tofu Recipes 
The easiest way to cook tofu is to fry it. Tofu becomes crispy on the outside and the inside becomes pockmarked with holes, essentially turning it into a sponge. This is how easy it is to fry tofu: 
1 Heat enough oil in a frying pan over medium heat to go up halfway up the sides. 
2 Once hot, add sliced tofu squares into the hot oil. 
3 Flip once the side in the oil is golden brown. 
4 Fry the other side until all the sides are golden brown. 
5 Remove from the oil and drain.
Use in recipes as desired (or in these recipes!) or serve as is with a side of soy sauce and vinegar.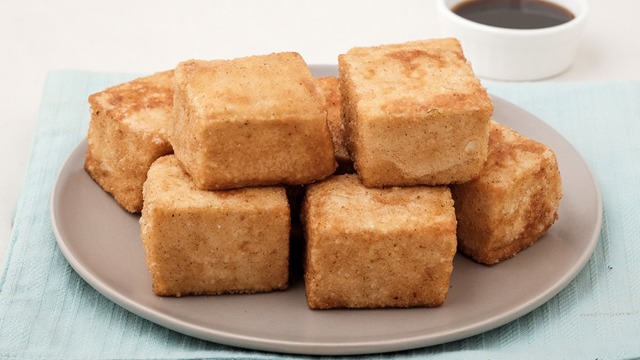 Salt And Pepper Tofu Recipe
Posted in:
Recipe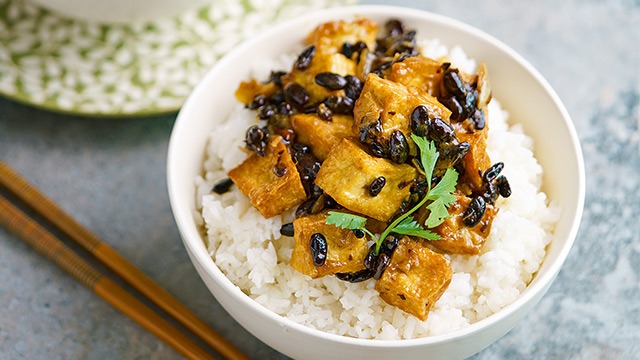 Tokwa't Tausi Recipe
Posted in:
Recipe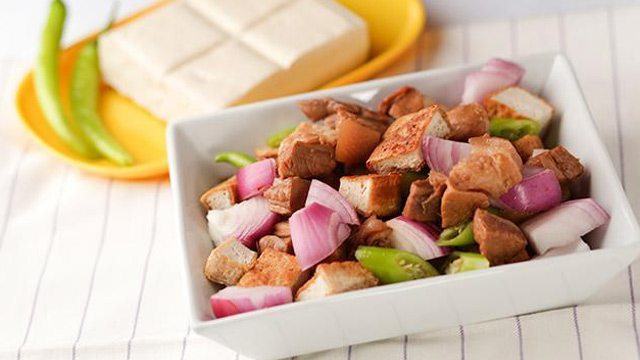 Tokwa't Baboy Recipe
Posted in:
Recipe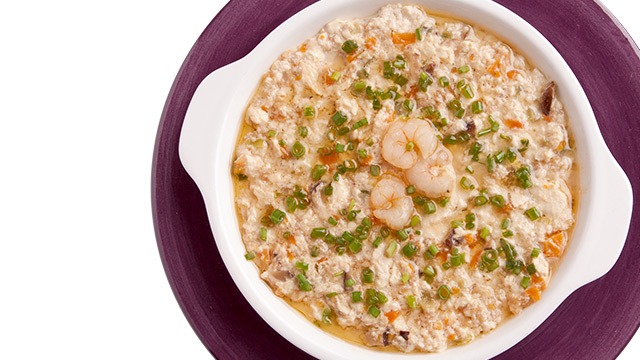 2 Steamed Tofu Recipes  
Steaming tofu is really about heating up the tofu. It's not about cooking the tofu. It's about cooking the other ingredients that are added to the dish. For these recipes, it really depends on the recipe with regards to what kind of tofu to use. Here are examples of how to steam tofu into a delicious dish: 
ADVERTISEMENT - CONTINUE READING BELOW
Recommended Videos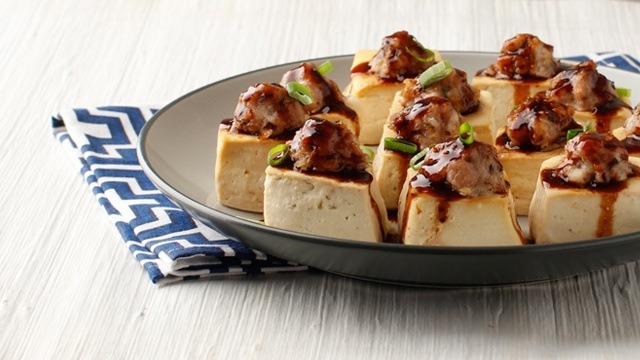 Chinese Stuffed Tofu Recipe
Posted in:
Recipe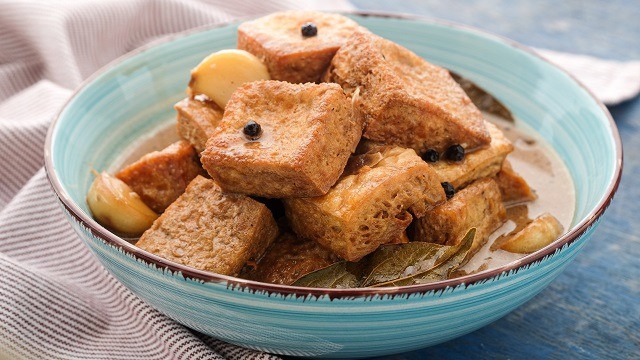 3 Stewed Tofu Recipes 
When it comes to stewing tofu, it's common to find the tofu already fried. Frying the tofu will help it not all apart during the long cooking process. Once fried, add it to the pot with the other ingredients to stew and get soft. Here are recipes to try: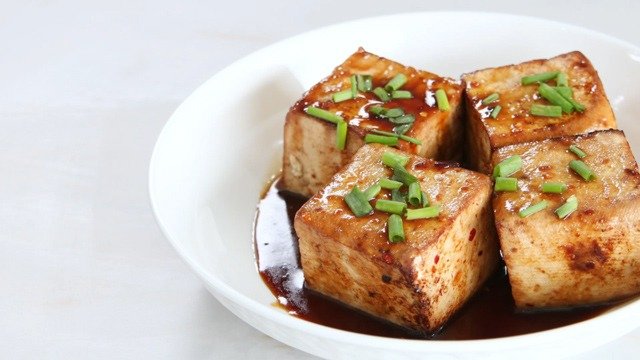 4 Marinated Tofu Recipes
Tofu is a sponge as you already know so it's not surprising that you can marinate these even before it's been cooked! Since tofu is a rather neutral flavor, you can use strong flavors to make it extra tasty. Soy sauce is a common ingredient to use but there are other flavors that can deliver delicious sweetness, savoriness, or even spiciness, too. All you really need is time to let the tofu soak up those flavors. 
Here are three recipes to try: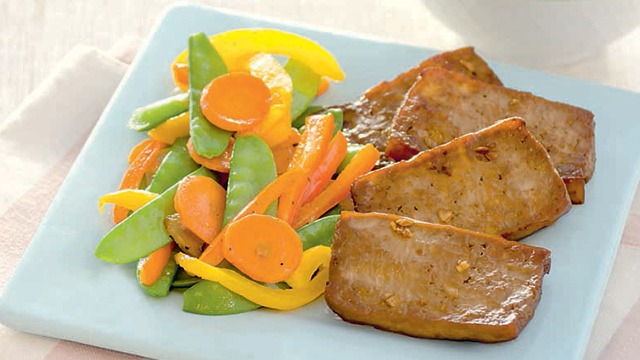 Marinated Tofu
Posted in:
Recipe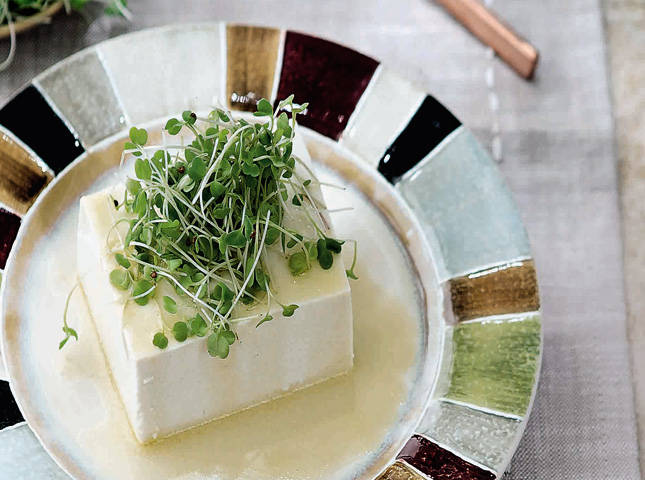 Marinated Tofu with Alfalfa Sprouts
Posted in:
Recipe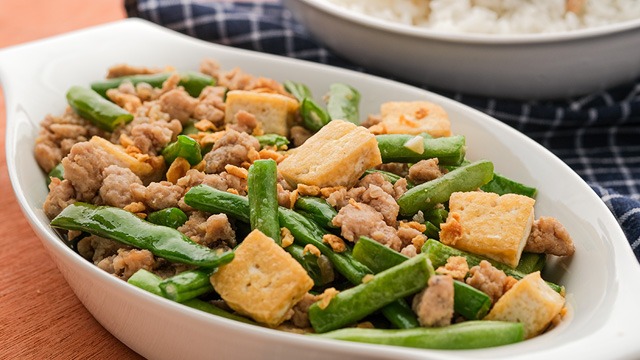 5 Stir-Fried Tofu Recipes
Just like stewing, stir-fried tofu commonly uses fried tofu. These squares are just tossed into the dish with the other ingredients. The sauce poured into the stir fry doesn't get absorbed into the tofu. Instead, tofu is usually coated in the sauce making it tasty but without the overwhelming flavor that washes out the tokwa's natural soybean taste. Here are recipes to try: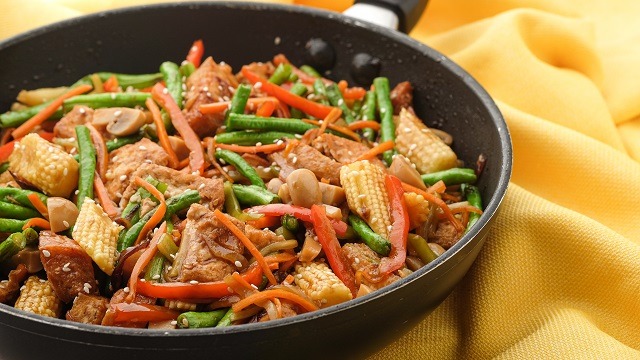 Ginisang Gulay At Tokwa Recipe
Posted in:
Recipe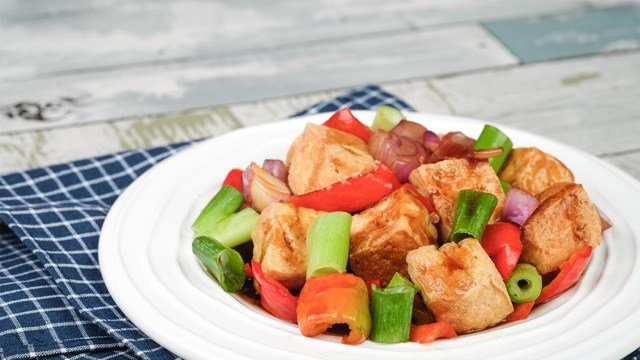 Stir-fried Tofu with Oyster Sauce Recipe
Posted in:
Recipe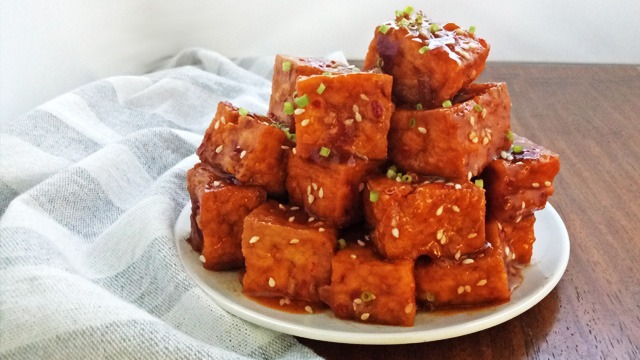 6 Air Fried Tofu Recipe
Yes! Did you know you can air fry tofu? We didn't until we tried and it's a super-easy way of frying tofu without using a lot of oil. We have a step-by-step method that makes this fast and easy to create into a delicious meal.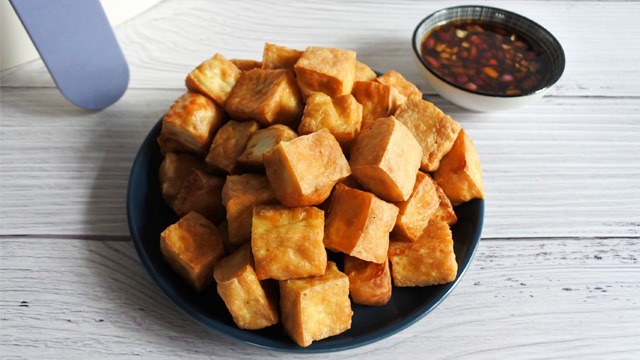 How To Cook Air Fryer Tokwa
Posted in:
Cooking
Here are more ideas about what you can do with tofu that you may not have thought of doing: 
***