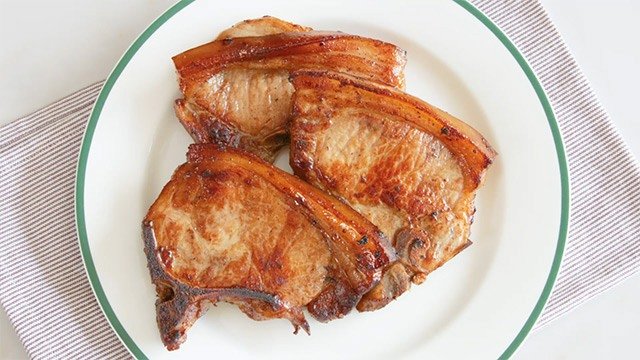 Pork chops are an easy go-to choice of meat for weeknight meals. It's easy to source, easy to season, and can go well with almost any combination of starch or vegetables. Follow these simple tips to cook tender and juicy pork chops every time.
DON'T: Cook the pork chop straight from the refrigerator.
DO: Let the meat thaw before cooking. 
DON'T: Cut off the fat.
DO: Hold back on the oil instead of cutting off the fat. Place the pork chop fat side-down, then let the fat render.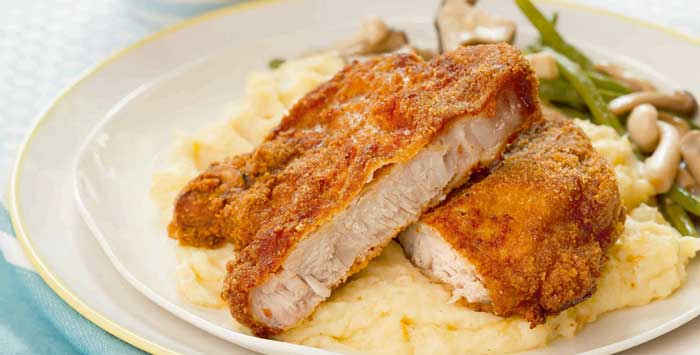 Parmesan Breaded Pork Chops
Posted in:
Recipe
DON'T: Skip brining the pork.
DO: Season the pork heavily and brine it to lock in the flavor and help tenderize it the meat.
DON'T: Skip the resting period after cooking. 
DO: Allow the meat's juice to redistribute evenly by letting it rest after being cooked.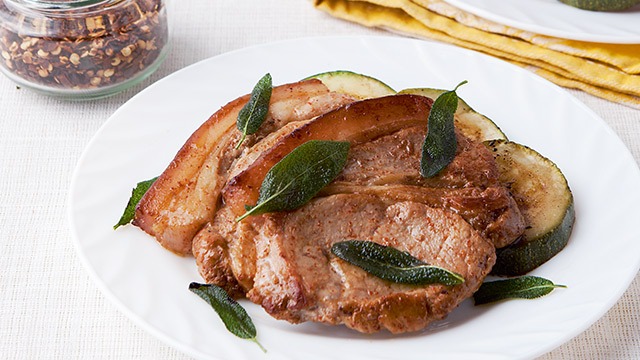 Sage Pork Chops Recipe
Posted in:
Recipe