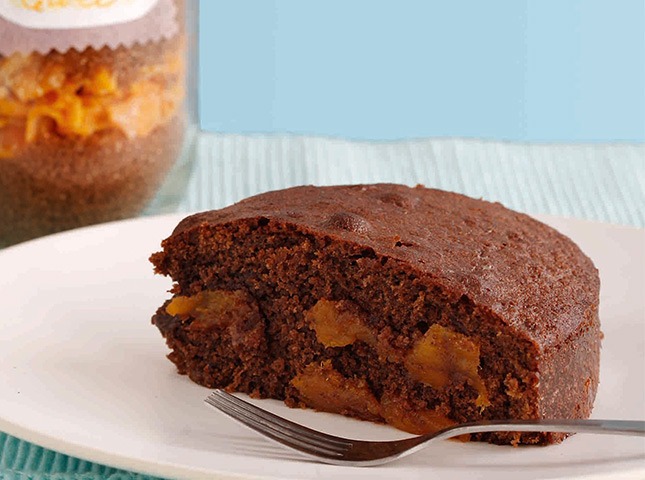 Who doesn't love a good, ripe mango? Sadly, fresh mangoes can be quite expensive and finicky. Thankfully, you can also enjoy mangoes dried! They aren't just for snacking, too. You can use these tasty, chewy, and flavor-packed strips in your dishes. They offer a fruity, deeply-sweet note that complements baked goods and even ulam.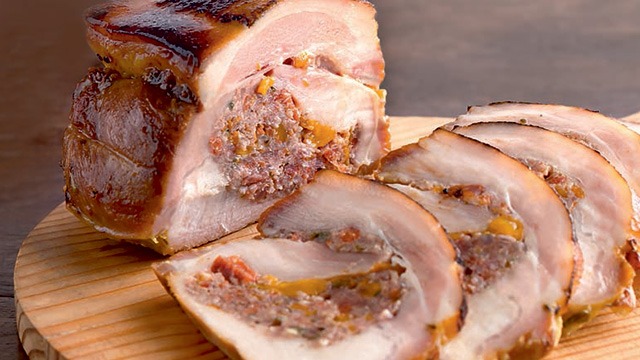 1 Porchetta Stuffed with Longganisa and Dried Mangoes Recipe
Porchetta might sound like an imported fancy dish, but this rendition is infused with delicious, local Filipino flavors. Garlicky longganisa and sweet dried mangoes are stuffed to give this special pork dish its distinct aroma.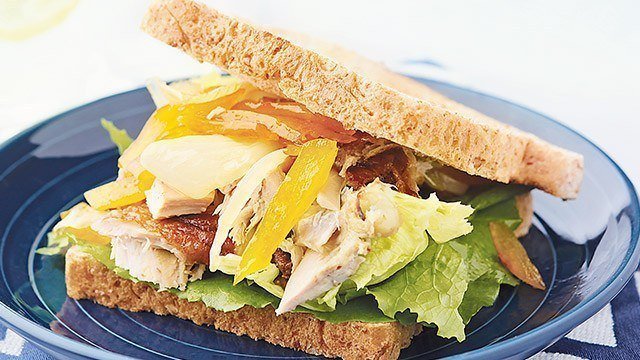 2 Roasted Chicken Sandwich with Dried Mangoes Recipe
Roasted chicken, with its juicy, earthy, salty, and savory flavors, are brought to life by the sweet acidity that dried mangoes bring. Plus, it's such an easy, effortless addition to your sandwich that makes such a big difference.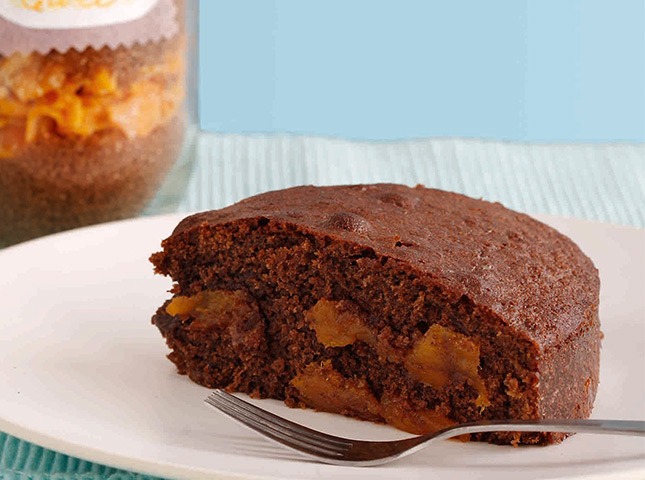 3 Chocolate Mango Pound Cake Recipe
Dense, moist, and delicious chocolate pound cake is infused with the chewy dried mango slices put in. Trust us, chocolate and mangoes together is a beautiful thing.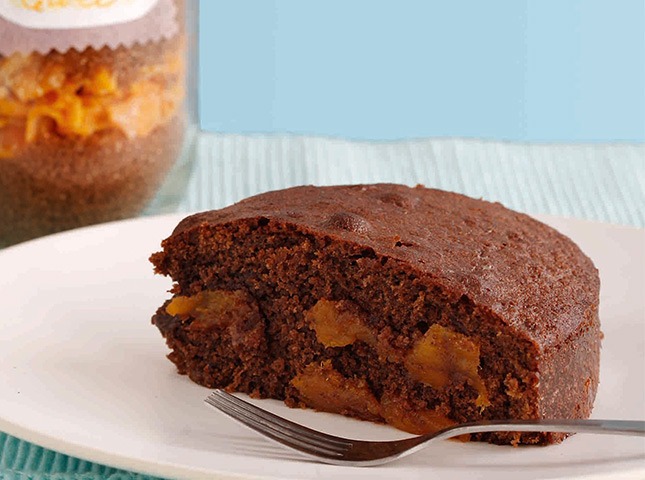 Chocolate Mango Pound Cake Recipe
Posted in:
Recipe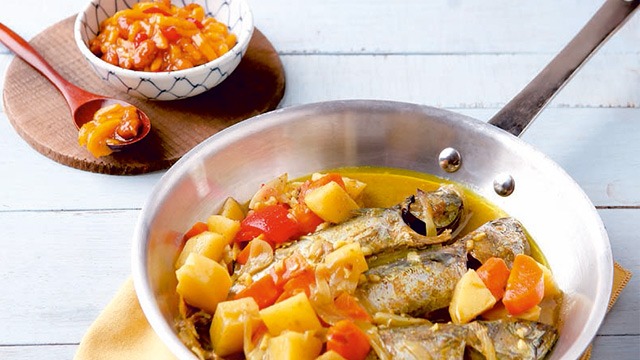 4 Fish Curry with Dried Mango Chutney Recipe
Spiced up, thick, and rich fish curry needs the dried mango chutney which gives it a zesty sweet freshness.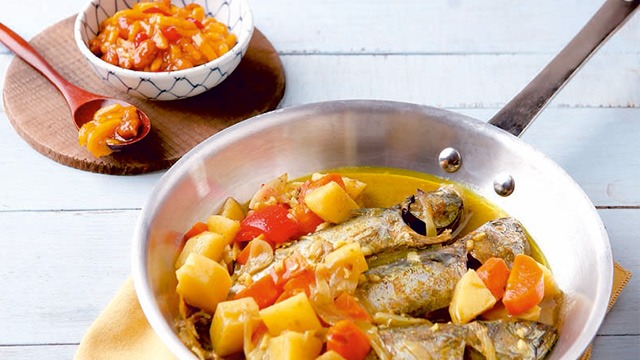 Fish Curry with Dried Mango Chutney
Posted in:
Recipe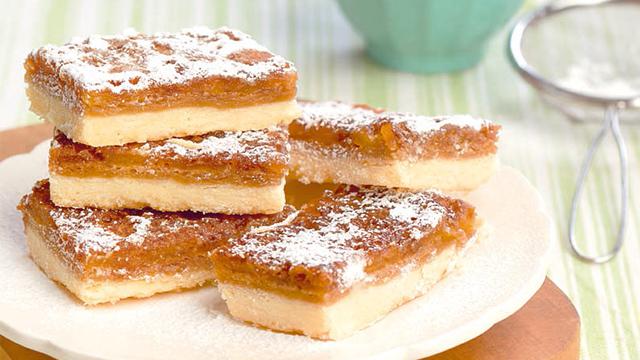 5 Dried Mango Bars Recipe
A delicious buttery crust is topped with a chewy and flavor-packed dried mango filling. We know they're absolutely delicious and addictive, but please try to share!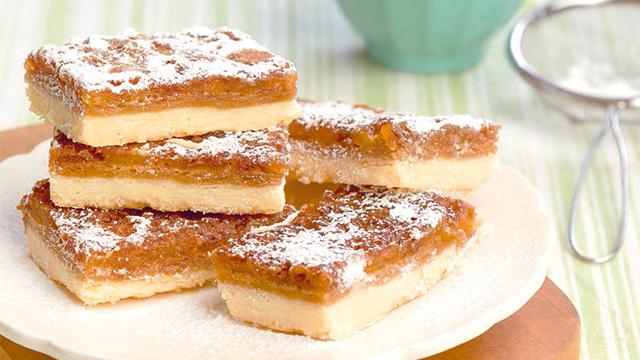 Dried Mango Bars
Posted in:
Recipe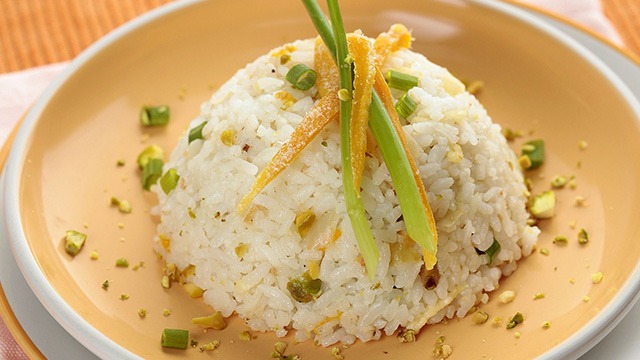 6 Fried Rice with Dried Mango and Nuts Recipe
There's always going to be leftover rice. Good news is that you can always make it into fried rice. Give your fried rice a twist with some dried mangoes and nuts. Dried mangoes add speckles of sweetness and the nuts add earthy crunchy bites.
ADVERTISEMENT - CONTINUE READING BELOW
Recommended Videos
Dried mangoes are a sure-fire way to enjoy mangoes all year-long not just as a snack, but as an ingredient that jazzes up all sorts of recipes. Don't just stop with our list, though. Get creative and try pairing this sweet treat with other savory dishes as well.
ALSO READ: