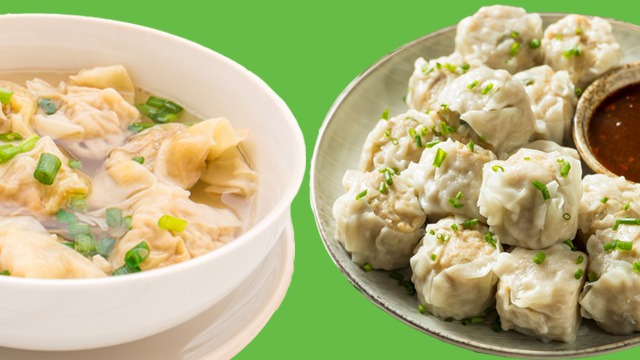 What is a dumpling? A dumpling is a range of dishes that are commonly bite-sized pieces of dough wrapped around flavorful balls of meat. It can be steamed, fried, or boiled. It's usually super tasty and flavorful. The filling can be a range of ingredients, from a vegetarian mix to the meaty combo of ground pork and shrimp that siomai are commonly made of. 
However, there is one kind of dumpling that is quite different from other dumplings: the wonton. You might know this as the molo. Here are the two main differences that mark this kind of dumpling apart from the others: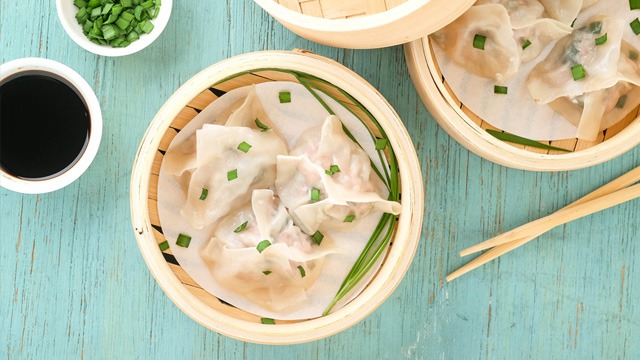 1 Dumplings are steamed and can be fried. Wontons are boiled in soup. 
The biggest difference between other dumplings and the wonton is that wontons are meant to be in soup. This is where you get the name of the dish "wonton soup" or the local name: "molo soup". It's not a dumpling soup but it's almost always a wonton soup. Wontons are usually cooked in the boiling or simmering soup it will be served in.  
Dumplings meanwhile are generally steamed and then either served as is or fried before serving.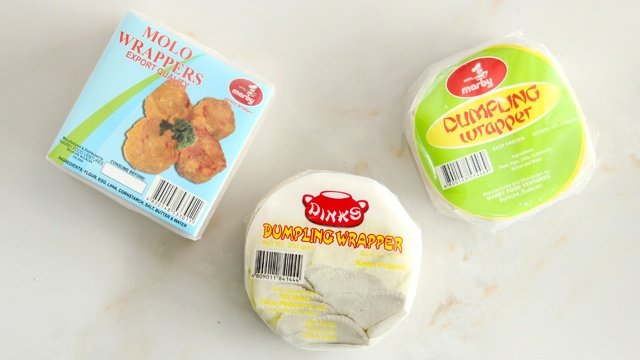 2 Dumplings are commonly made with thin round wrappers. Wonton wrappers are thicker and square in shape. 
You might have never noticed it before but dumplings are commonly made using round-shaped dough wrappers. These wrappers also known as skins are thin since these dumplings are cooked via steaming. These dough wrappers are also easy to pleat or fold. The dough is commonly made with just flour and water. 
Wonton wrappers meanwhile are thicker in texture and chewier, too. You'll commonly find wonton wrappers are made with not just flour and water, but also eggs which can give it a characteristic yellow color to the wrapper. These wrappers are stickier and thicker since it needs to be hardier in structure to be boiled in simmering soup.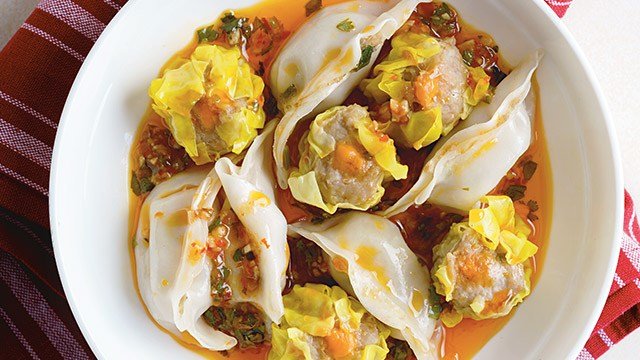 3 You can use wonton wrappers for dumplings, but not vice versa.
You can easily mistake dumpling wrappers for wonton wrappers and vice versa. However, if you're making wontons, it's best to make sure that the wrapper is the right one. Since wonton wrappers are thicker, these dumplings can be steamed albeit a little longer and even fried longer since it's thicker dough can inhibit the heat from cooking the inside as quickly as a thinner wrapper would allow. This is how crispy wontons came to be.  
ADVERTISEMENT - CONTINUE READING BELOW
Recommended Videos
However, thin dumpling wrappers are meant to cook quickly and thus, can break easily if cooked in boiling water. You might find that you have a ground meat soup instead of wonton soup if you make the mistake of using the wrong wrapper. 
***