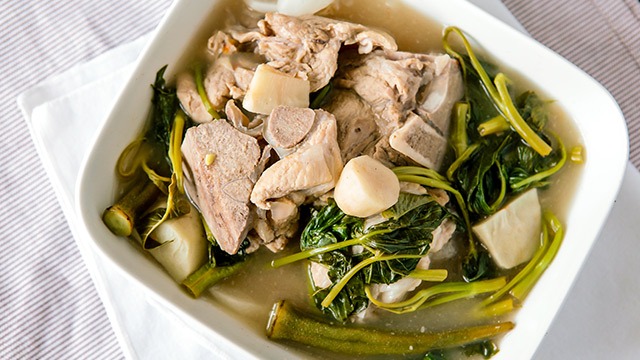 Nothing expresses love better than a hot meal to come home to after a long day. Inflation might have you thinking twice about making your favorite dishes but you can churn out a delicious classic Filipino dish every day of the week with just P2,000 worth of groceries.
We show you exactly how with a grocery list to make these recipes. Bookmark this page so you can refer to it all week.
The Grocery List
360 g r

ed onions, P

54

1 bundle green beans (sitaw), P42

400 g g

reen onion

P22

1 sayote or green papaya, P

20/fruit

200 g g

inger, P

33

1 piece medium tomato, P

20

250 g calamansi, P

30

3 bulbs garlic

, P21

1 bundle malunggay leaves, P

12

80 g annatto seeds, P

57.50

80 g okra, P9.60 

400 g radish (labanos), P

43

2 bundles kangkong (water spinach), P

44

500 g gabi, P

51

1 198-gram can sliced mushrooms, P

32.25

1 198-gram can shiitake mushrooms, P

39.25

2 beef broth cubes, P

13.65

2 whole chickens, P

218 each

500 g chicken, tinola cut, P

82

1 1/4 kilograms chicken breast fillets, P

203

500 grams pork, sinigang cut (large chunks), P

82.50

1 large boneless bangus (milkfish), P

130

250 g pork belly, chopped, P

74.25

80 ml mayonnaise, P18.50

37 g sachet

onion powder,

P76.25

350 ml fish sauce, P17.25

500 ml soy sauce, P

29.75

1 L white vinegar, P30

44 g pack sinigang na gabi mix, P

22.95

1 330-ml can clear soda (7-up or sprite), P

23.75

400 g pancit canton (egg noodles), P

55.75

1 stick margarine, P

28.75

6 eggs, P

38
Total: P1,892.95
Note: Excluded from this list are staples rice, oil, sugar, salt, and black pepper.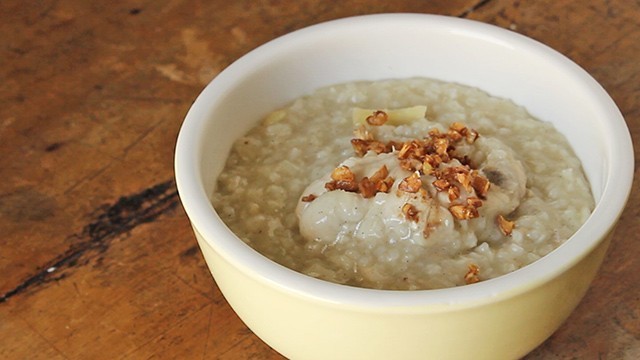 Monday: Arroz Caldo
What's a good cure to the Monday blues? We think a bowl of comforting rice porridge will. This classic, creamy bowl of rice porridge tastes just like a warm hug.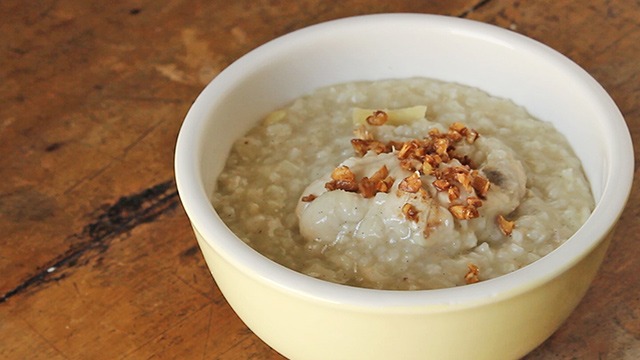 WATCH: How to Make Chicken Arroz Caldo
Posted in:
Cooking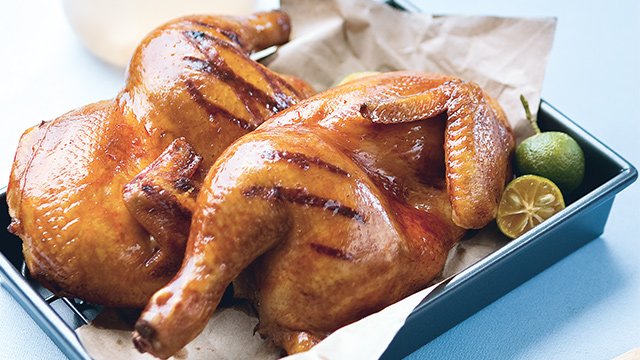 Tuesday: Filipino Chicken Inasal
You can actually make this classic chicken recipe right at home! Best news yet, you can prep it the night before so you don't have to rush when it's time to cook. Don't forget to cook the rice at the same time so you can dig in ASAP!
ADVERTISEMENT - CONTINUE READING BELOW
Recommended Videos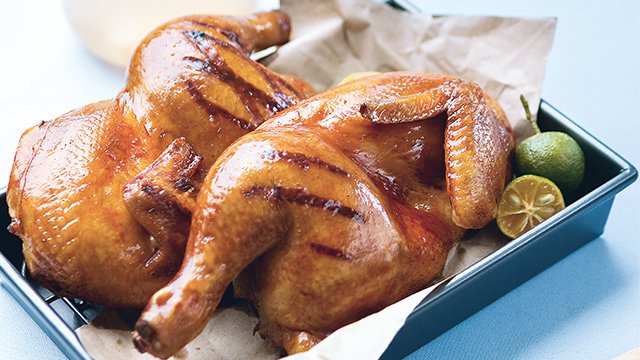 Filipino Chicken Inasal Recipe
Posted in:
Recipe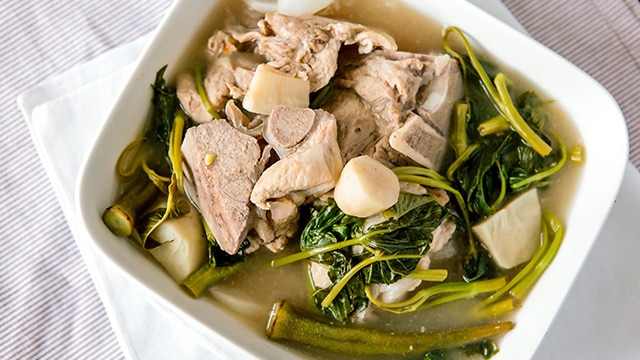 Wednesday: Sinigang na Baboy
What Filipino menu would be complete without sinigang? Let this classic version of the sinigang liven you up with its vibrant sour notes!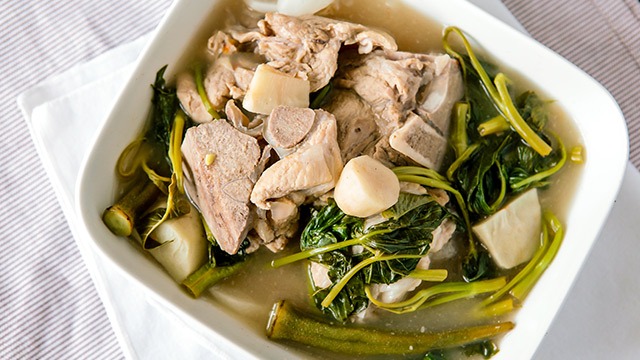 Sinigang na Baboy Recipe
Posted in:
Recipe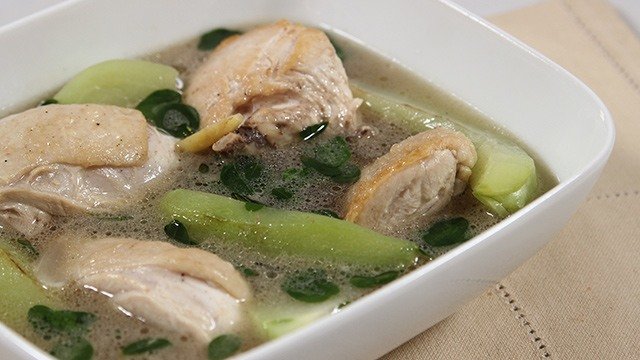 Thursday: Tinola
Sometimes, the simplest recipes can be the most satisfying. Tinola is a  simple ginger chicken soup that's perfect with rice and a side of patis with calamansi.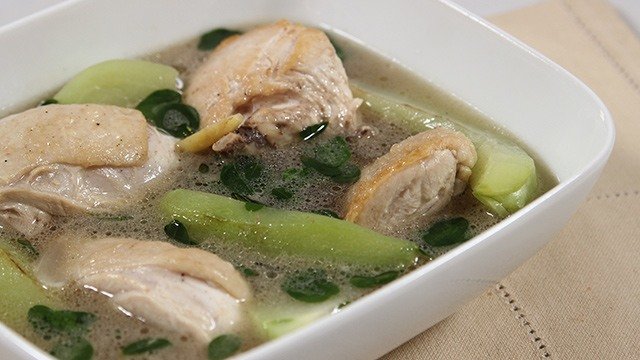 WATCH: How to Make Tinola (Chicken Soup)
Posted in:
Cooking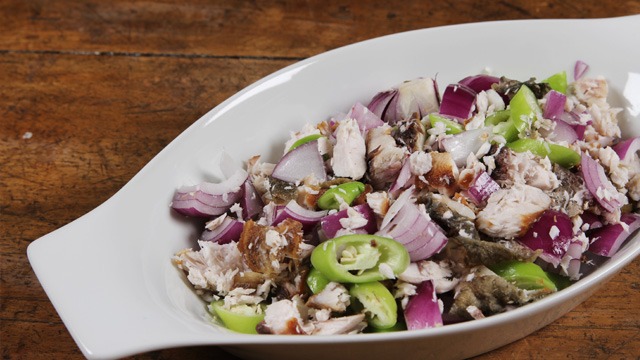 Friday: Bangus Sisig
Everyone has a soft spot for sisig. Serve it as pulutan with drinks with friends to cap off the day or as is with some steamed white rice with the family.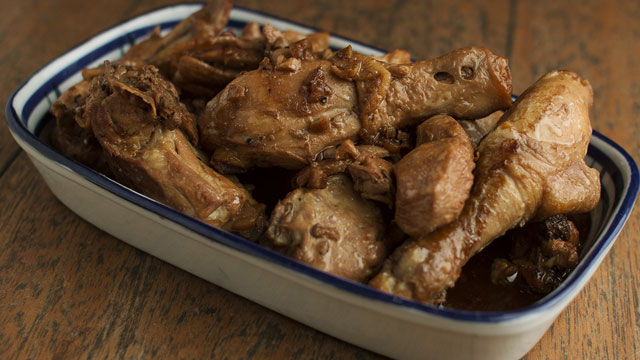 Saturday: Chicken Adobo
Of course, we didn't forget this Filipino favorite! We're saved this dish for a weekend dinner when you can savor it, whether you're having it for leisurely a dinner or sneaking in a small plate later tonight. It's true that nothing quite hits the spot like adobo.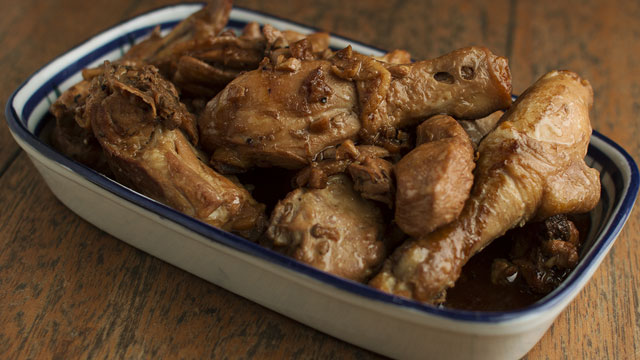 Chicken Adobo Recipe
Posted in:
Recipe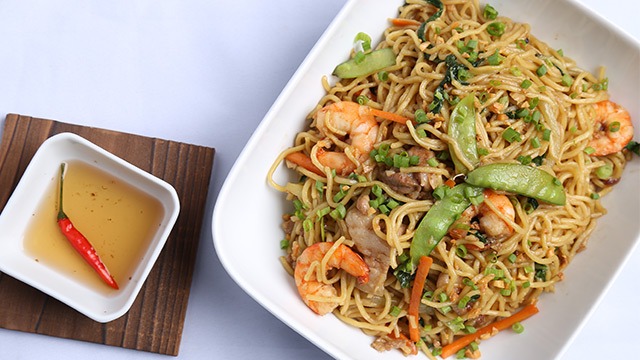 Sunday: Easy Pancit Habhab Recipe
Who says you can only have pancit at parties? Try this Quezon province's version of the pancit that, if eaten as suggested, will certainly have you wondering why you ever needed utensils in the first place.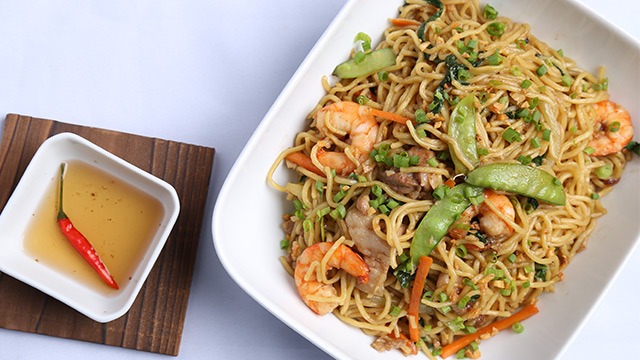 Easy Pancit Habhab Recipe
Posted in:
Recipe
You really can't go wrong with this affordable meal plan. The homecooked food you'll be eating the whole week will not only satisfy you, but you'll also be satisfying your pockets. So, if you haven't already, bookmark this page. It's all you need for a hassle-free week of easy dinners. 
ALSO READ: