Christmas is a good time to create family memories over home-cooked meals even your little ones can enjoy.
If your baby isn't ready yet to try your Noche Buena dishes, then whip up these simple and nutritious baby food recipes from Cerelac.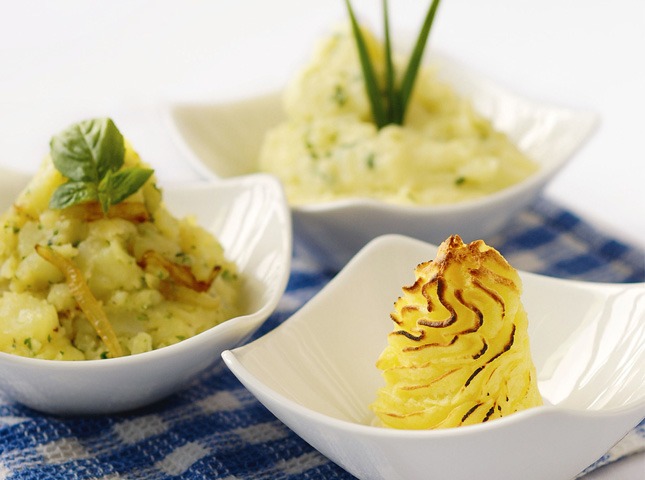 Here's a sweeter take on the classic Noche Buena side dish. Not only does it have the right amount of sweetness—it's also creamy in texture, appetizing in color, and packed with nutrients.
To prepare, just steam potatoes, peel them, and put them in your food processor, along with ready-made NESTLÉ Cerelac Wheat & Milk. Add a few peeled diced apples to make it more nutritious and flavorful. This recipe is ideal for babies who haven't started on solids yet.
Strawberry Apple Porridge
Nothing says the holidays like a good strawberry sauce, so why not surprise your little one with a warm, hearty porridge? Now you have a new use for applesauce and strawberry jelly.
With NESTLÉ Cerelac Mixed Fruits & Soya ready, add a few spoonfuls of applesauce and a few dollops of strawberry jelly (you can get both in jars at select groceries). Mix well until you get that sweet and tangy flavor that your baby younger than six months will enjoy.
Looking for a classic holiday dessert that both you and your little will love? All you need are sliced apples, a blender, and crushed NESTLÉ Cerelac Nutripuffs. Make it more filling by adding NESTLÉ Cerelac Mixed Fruits & Soya.
Candied Carrot Mash
A Christmas favorite for adults and children alike, this sweet veggie dish has a notable caramel taste.
Babies can enjoy their own version, too! Just steam some peeled carrots, add a bit of water with your NESTLÉ Cerelac Wheat Banana & Milk and blend. You can use your leftover caramelized carrots as well.
Chicken Potato Casserole
A hearty casserole is usually packed with quality ingredients and flavor. It's easy to prepare, too!
To make it more baby-friendly, you can make a three-in-one dish, which includes boiled peeled potatoes, chicken (boiled, steamed, or roasted), NESTLÉ Cerelac Chicken & Vegetables, and some carrots. Just dice all of the ingredients and blend them together.
Try these recipes now! Get your supply of Cerelac here.