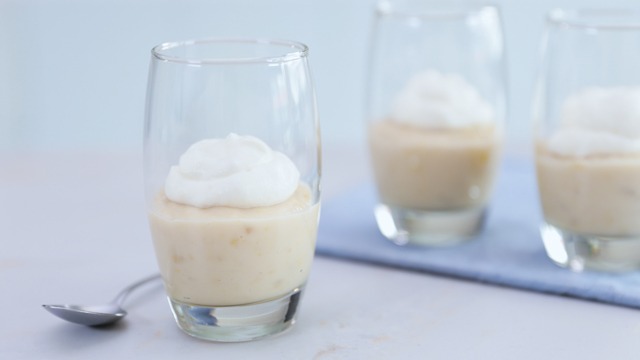 If you love creamy desserts, this treat is for you. This easy and creamy banana pudding is the perfect dessert for those who love the sago't gulaman flavor in a creamy and luscious form. 
We used real mashed bananas in the pudding base but amped up the sweet aroma even more with a touch of banana essence so you can taste the fruit, from the pudding all the way to the light banana mousse that tops each cup.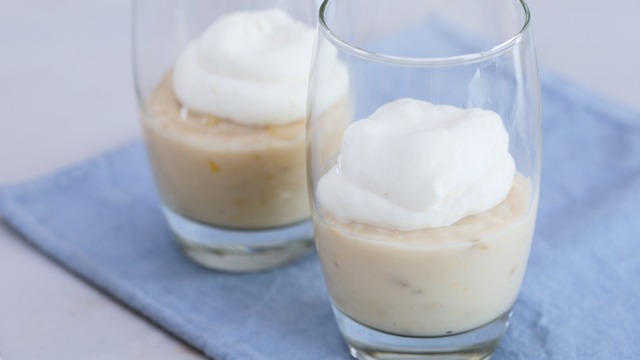 This easy banana pudding recipe can be the perfect base for a layered banana refrigerator cake that you can serve when family and friends drop by for a surprise visit. This banana pudding is one of the easiest no-bake dessert recipes you can make! 
Banana Pudding Mousse Cups Recipe 
Takes 20 minutes plus cooling and chilling
Makes 6 1/2 cup servings  
1 ripe Lacatan banana, peeled, sliced
1/2 cup cornstarch
1/2 cup sugar
1 250-ml pack evaporated milk
1 1/2 cups water
1/2 teaspoon banana essence
1/2 cup whipping cream, chilled 
1 tablespoon powdered sugar, sifted
1 Using a fork, finely mash banana until creamy. Set aside. 
2 In a large, heavy-bottomed pot, combine cornstarch, sugar, evaporated milk, water, and mashed banana. Place over medium heat and cook, stirring, until thick. Turn off the heat, and stir in banana essence. Remove from stove, and transfer to serving glasses. Reserve 1/2 cup for the mousse. Chill overnight or until cold. 
3 Before serving, whisk cold whipping cream until soft peaks in a stand mixer. Add powdered sugar and reserved cooled banana pudding, and gently fold to mix. 
4 To assemble, top each banana pudding with dollops of the banana mousse. Serve while cold. 
Bananas are a delicious fruit and it's always in season! Take advantage of its availability by using it for this recipe or any of these equally delicious dessert recipes: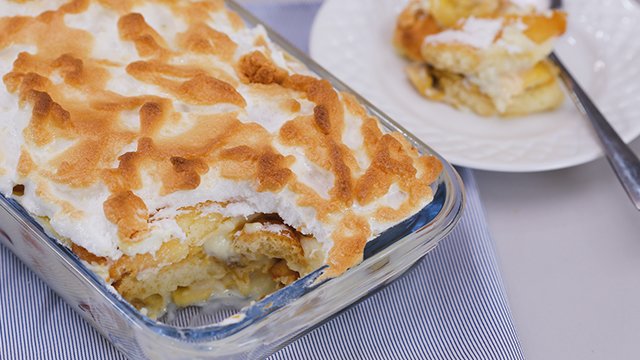 WATCH: How to Make Banana Pudding
Posted in:
Baking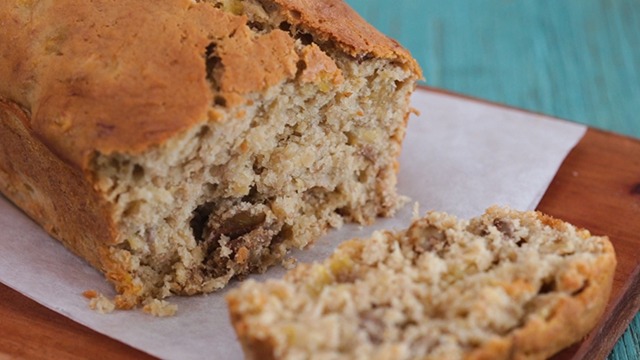 WATCH: How to Make A Banana Loaf
Posted in:
Baking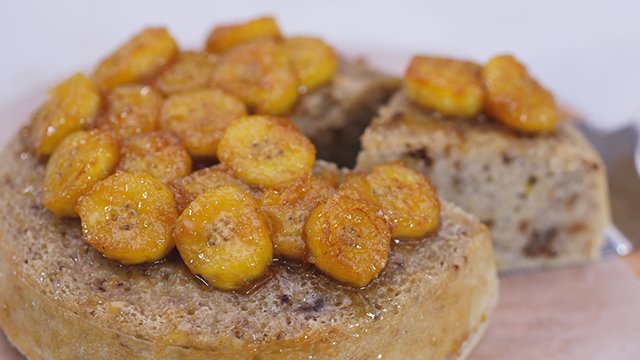 WATCH: How to Make No-Bake Banana Cake
Posted in:
Cooking