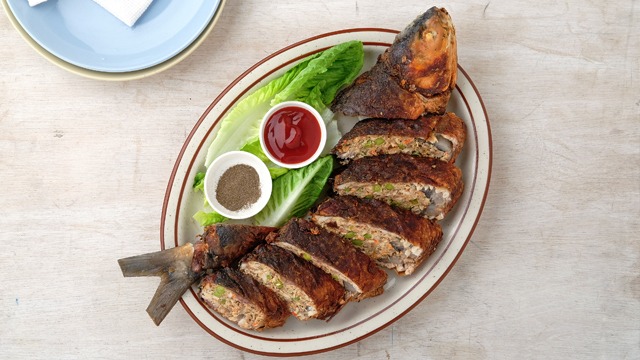 Do you love bangus? There are so many ways to enjoy this tender and flavorful fish. Bangus is also called milkfish in English, and aside from the delicious flavor its meat naturally has, it's also a great source of calcium! Bangus is readily available in most local supermarkets as a whole fish or already prepared as ready-to-cook butterflied fillets, but you can also debone bangus or milkfish yourself at home.
Add more fish to your diet by cooking up some more bangus with these easy recipes:
1 Choose bangus over beef.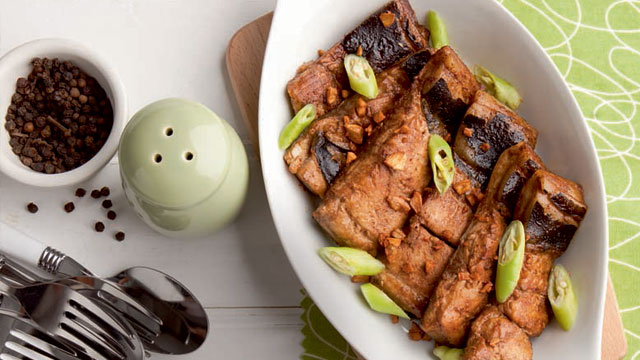 If you're trying to eat better, why not replace a few beef cravings with these delicious bangus salpicao and bangus bistek recipes? Salpicao and bistek are often cooked using beef, but it's given new life in these bangus adaptations.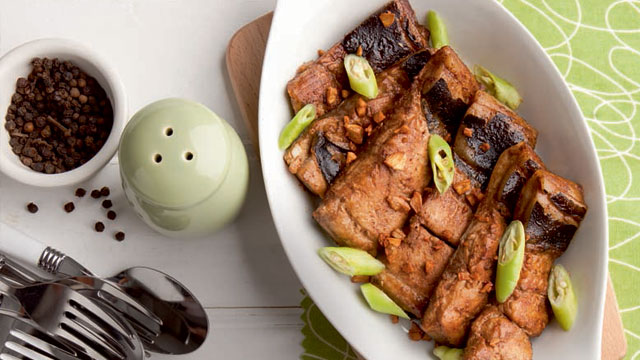 Bangus Salpicao Recipe
Posted in:
Recipe
Bangus Belly Bistek
Posted in:
Recipe
2 Jazz up your omelet with smoked bangus.
Another ingredient just as common as your bangus, eggplant is a great base for the torta. Add some flaked bangus to it to easily elevate this eggplant omelet dish and make this Smoked Bangus Eggplant Torta Recipe.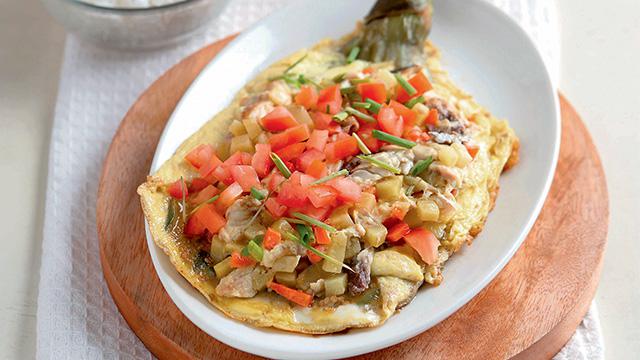 Smoked Bangus Eggplant Torta
Posted in:
Recipe
3 Add smoked bangus to lumpia.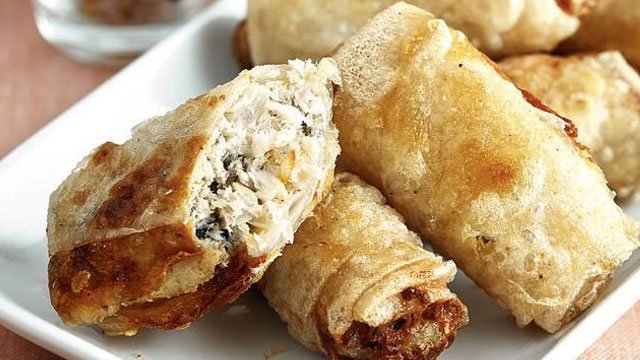 In this recipe, smoked bangus is wrapped in crunchy fried lumpia wrappers. What's not to love? Both lumpia and bangus become even more delicious in this Smoked Bangus Rolls and Fish Chicharon Recipe, and this Smoked Bangus Lumpia Recipe.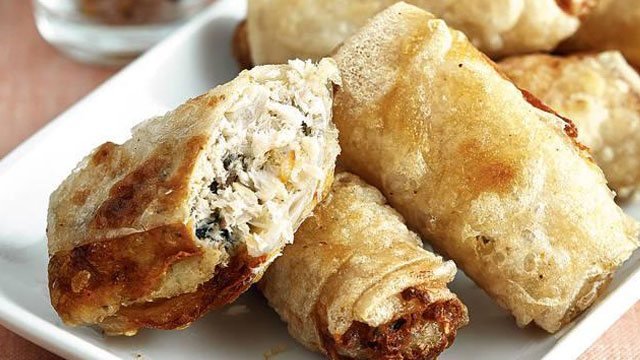 Smoked Bangus Rolls and Fish Chicharon
Posted in:
Recipe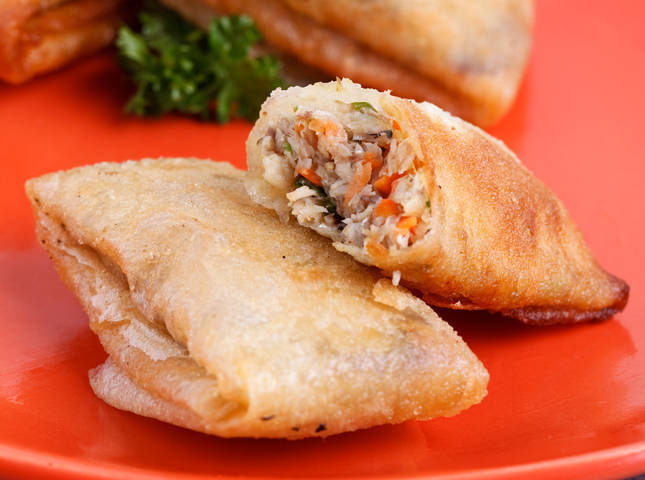 Smoked Bangus Lumpia
Posted in:
Recipe
4 Stuff bangus for a special meal.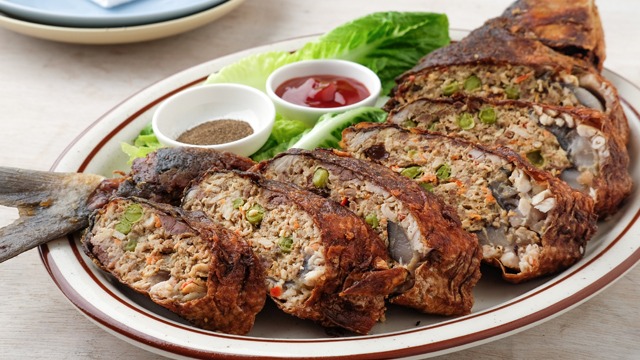 We must admit, rellenong bangus is not the easiest dish to make… but it sure is worth it! In this recipe, the natural flavor of bangus is brought out by your cooking skills. Put an impressive foot forward with this classic Rellenong Bangus Recipe which makes cooking the relleno by pan-frying it, or use this Baked Rellenong Bangus Recipe. You can also add a saucy twist with this Bangus Loaf with Creamy Mustard Gravy Recipe!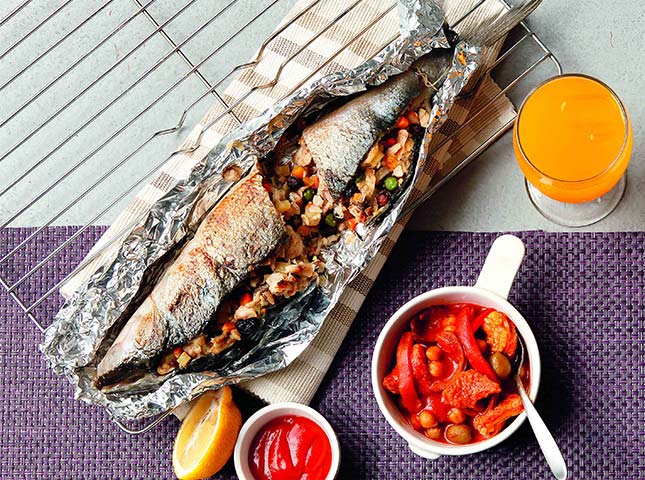 Baked Rellenong Bangus Recipe
Posted in:
Recipe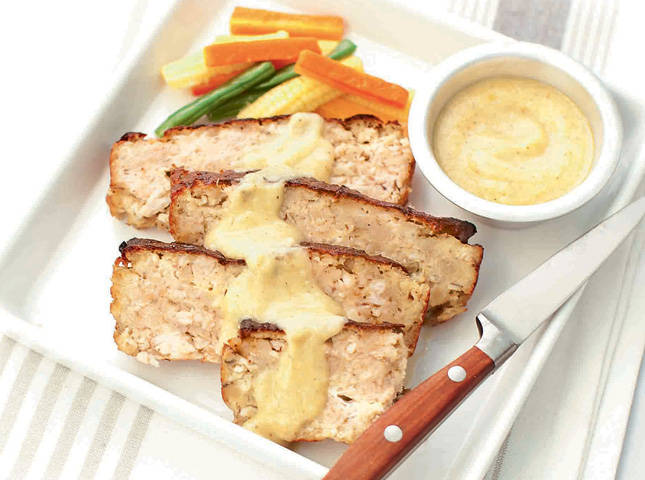 Bangus Loaf with Creamy Mustard Gravy
Posted in:
Recipe
5 Grill bangus for a picnic at the beach.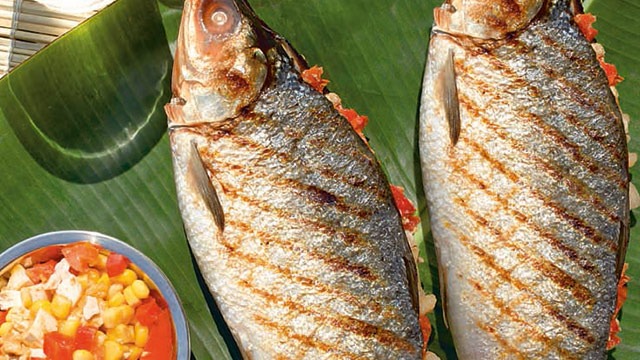 If you have plans to go to the beach, saving a night for grilled seafood is always a trip highlight. Whether or not you're bringing fish, buying it there, or fishing it for yourself, don't forget to pack side dishes and sauces to serve with the rest of your spread. Here's a great Grilled Bangus with Corn and Salted Egg Salad Recipe to start you off!
ADVERTISEMENT - CONTINUE READING BELOW
Recommended Videos
6 Amp up the flavor of pasta with flaked bangus.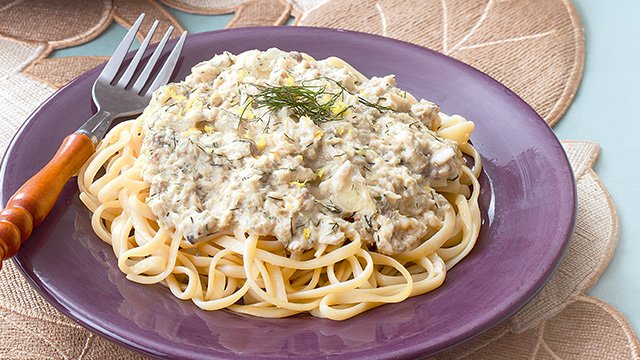 Whether you want a creamy white sauce dish or a tomato-based pasta sauce, bangus can make it better. Want white sauce? Go for this Creamy Tinapang Bangus Pasta Recipe which has a creamy sauce with smoky notes. Prefer red sauce? Use boneless bangus fillet chunks for this Bangus Fillet Parmigiana with Garlic Spaghetti Recipe.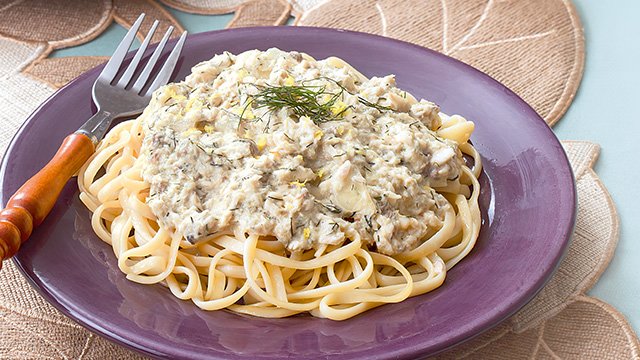 Creamy Tinapang Bangus Pasta
Posted in:
Recipe
7 Make bangus sisig.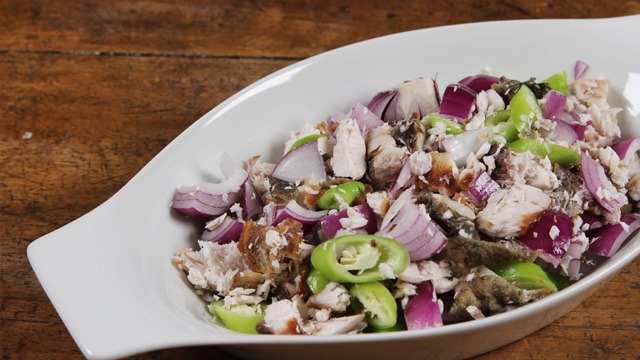 Good drinks, good company, but most of all, good pulutan, are the main pillars of a great time. Give everyone a treat with this perfect beer match and try this Bangus Sisig Recipe.
8 Intensify sinigang with bangus belly.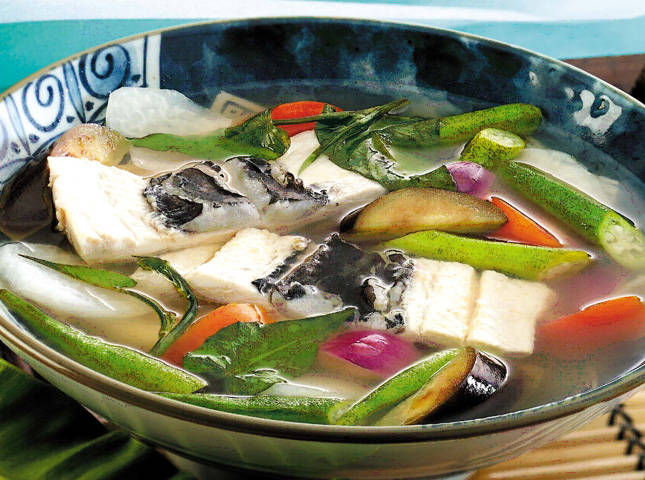 Melt-in-your-mouth bangus belly can add richness to your tart sinigang. It'll give you more reasons to love the vibrant and classic stew. Make extra rice, because this Bangus Belly Sinigang Recipe is definitely one you'll want seconds of!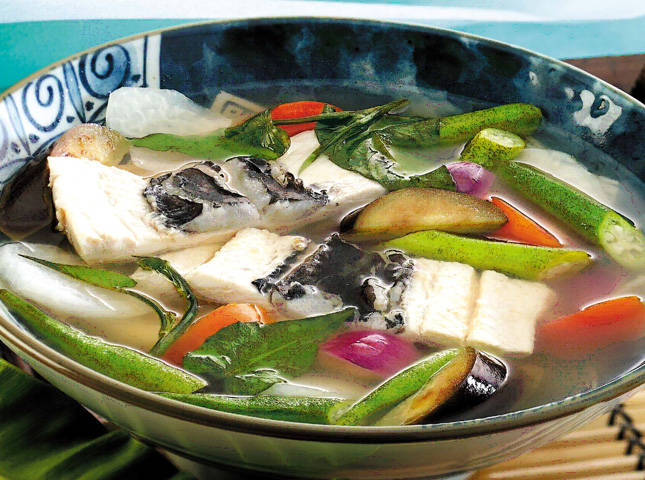 Bangus Belly Sinigang
Posted in:
Recipe
9 Sell homemade bottled Spanish bangus.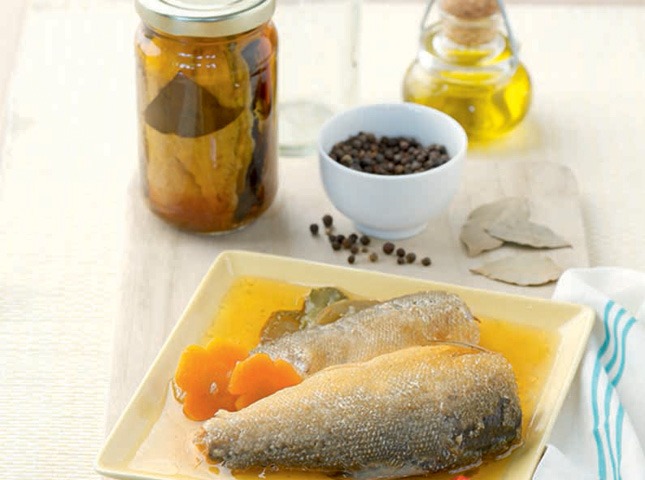 If you've made all the greatest hits of bangus, perhaps it's time to graduate. There's always a market for homemade Spanish-style sardines but made with milkfish. Think of making this Bottled Spanish Bangus Recipe as sharing the joy of bangus to others.
***