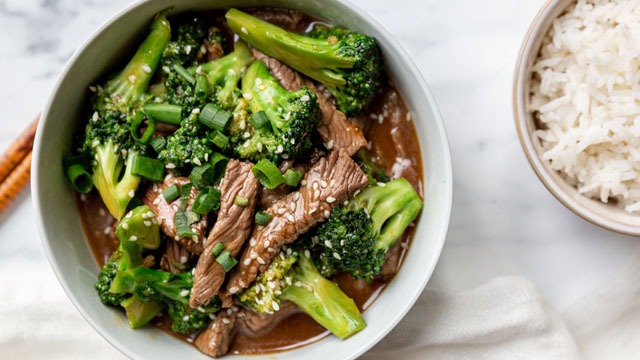 Beef recipes in general are not easy dishes to make. Like pork, most beef cuts need to be tenderized or these will be too tough, and thus unpleasant, to eat. Unlike pork, beef takes much longer to tenderize than it does pork. 
Making a beef dish is knowing the line between time and effort but the good news is that if you want to make easy beef dishes, you need to determine what "easy" means. It can mean any of these: 
• It can be fast cooking.
• It can contain simple ingredients.
• It may have few ingredients.
• It may require only a few steps.   
When it comes to fast cooking, you have to cook to the beef cut. Few beef cuts cook fast and stay tender so the speed with which you can cook the beef is critical. Cook it too long and it can toughen. To prevent this, many use the most tender beef cut, the tenderloin. However, it is also the most expensive cut so this may also be a factor when you choose your beef cuts in the supermarket. 
Simple ingredients don't always mean it will be easy but it does make a recipe less intimidating. Just like simple ingredients aren't always easy, fewer ingredients also make a recipe seem easy, too. The test is in the procedure and how these ingredients are handled once you start cooking. 
A recipe that has a few steps in the cooking process usually means it's easy, too. You don't need to spend too much doing the actual cooking but it can also mean that time might be what makes it easy.
The best example of almost all of these is a nilagang baka recipe. The recipe has a handful of simple ingredients and requires these basic steps in the cooking process: simply saute the aromatics, simmer the beef until tender, and cook the rest of the ingredients. However, simmering the beef takes time, up to a few hours to make the beef chunks fork tender. 
If you're okay with recipes that fulfill almost all of these requirements for an easy beef recipe, here are recipes to try as your next ulam recipe: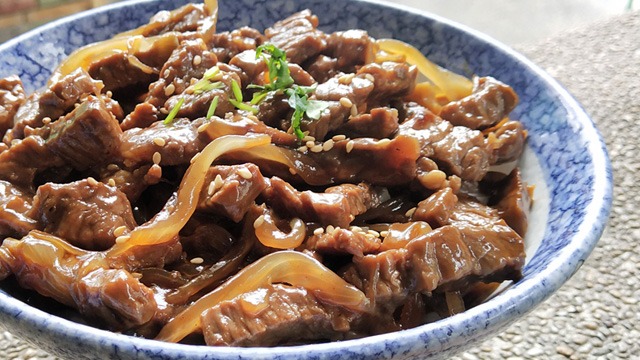 1 Beef Teriyaki Recipe 
Beef teriyaki is one of the more basic Japanese recipes but it takes skill to make since the beef is best cooked fast. Use the easy beef cut hack and use beef tenderloin for this recipe. If you don't have this cut, use meaty pieces sliced thinly without any ligaments so you can avoid stringy bites. 
ADVERTISEMENT - CONTINUE READING BELOW
Recommended Videos
One last tip: it's always best to undercook rather than overcook beef so work quickly and toss regularly to achieve the tender beef meal you want to cook.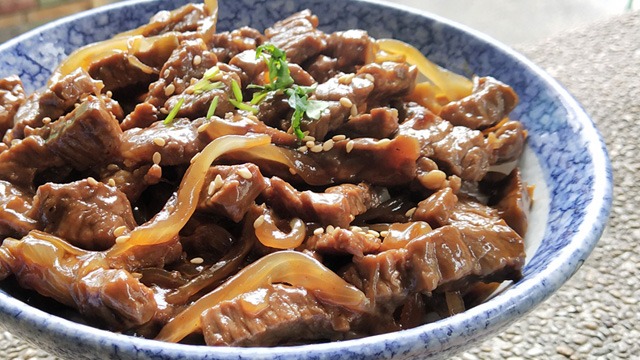 Beef Teriyaki Recipe
Posted in:
Recipe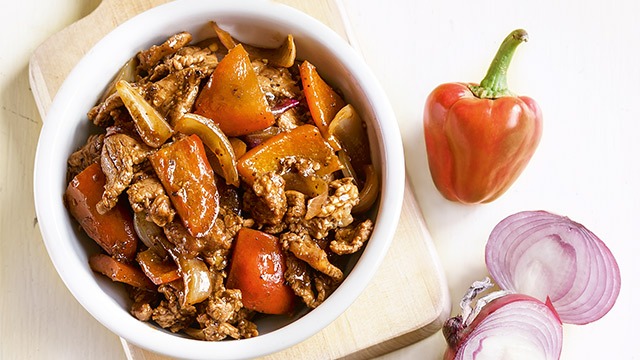 2 Pepper Steak Stir Fry Recipe 
Beef is a super versatile ingredient. It goes well with many different kinds of ingredients and flavors. Pepper is a great pairing with beef. The slightly bitter taste from these vegetables is complementary to the beef. Add in some umami flavor from soy sauce and you've got an easy recipe that's going to make you want extra rice.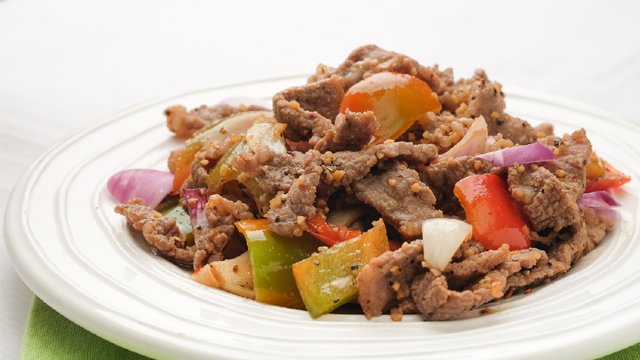 Pepper Steak Stir-Fry Recipe
Posted in:
Recipe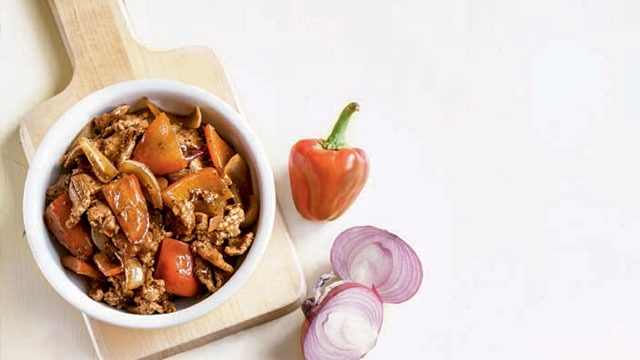 Chinese Pepper Steak Recipe
Posted in:
Recipe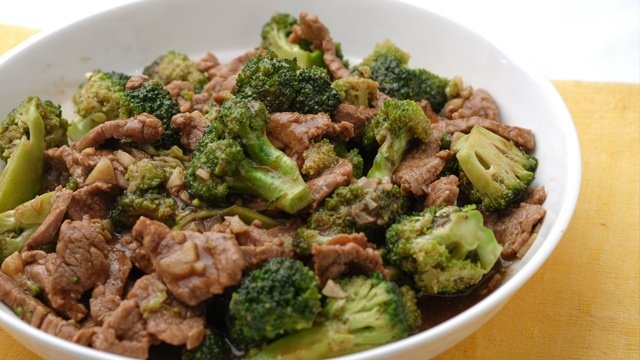 3 Beef with Broccoli Recipe 
One of the most well-loved beef recipes, this beef recipe is savory, easy, and simply delicious. The flavor comes from the beef as well as the savory notes from the oyster sauce. To make this satisfying and hearty, the broccoli florets are an instant eye-pleasing addition as well as a healthy vegetable to add to an otherwise meaty ulam recipe.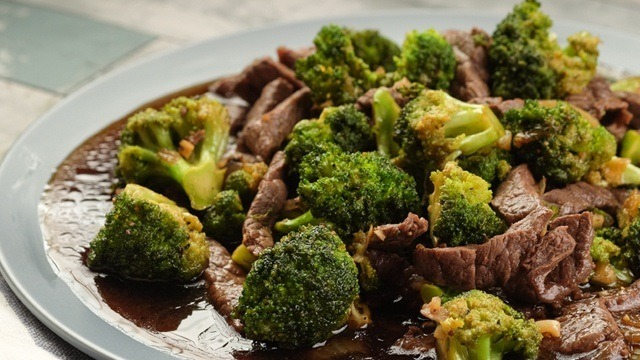 Easy Beef with Broccoli Recipe
Posted in:
Recipe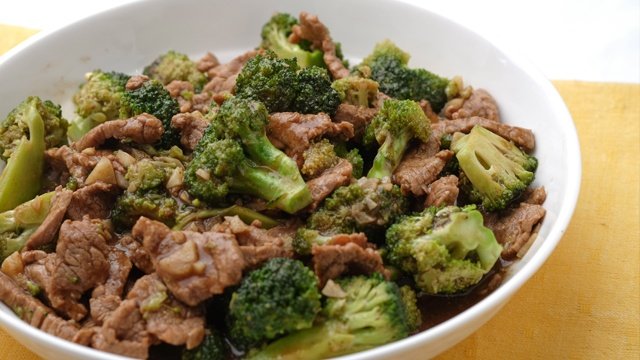 Chinese-style Beef with Broccoli Recipe
Posted in:
Recipe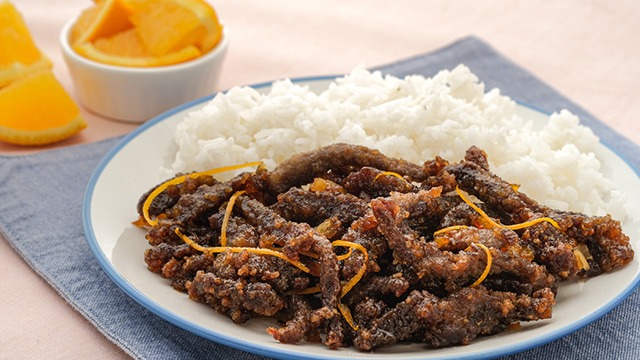 4 Easy Orange Beef Recipe 
Orange is not always associated with beef, so you have to try this flavorful recipe that uses it in tandem. The orange is a delicious sweet and citrus note that marries well with the caramelized sugar in the recipe. The beef is tossed in a coating so that the sweet glaze can better adhere to the strips, making each one slightly crunchy.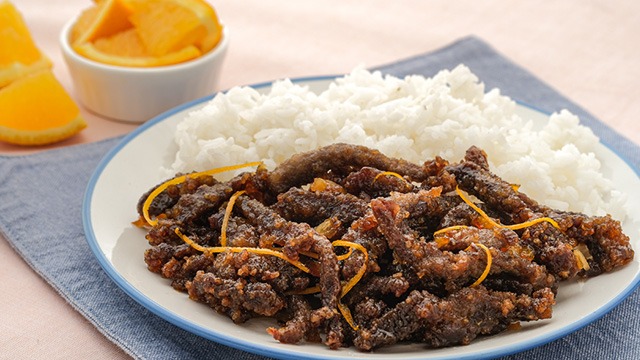 Easy Orange Beef Recipe
Posted in:
Recipe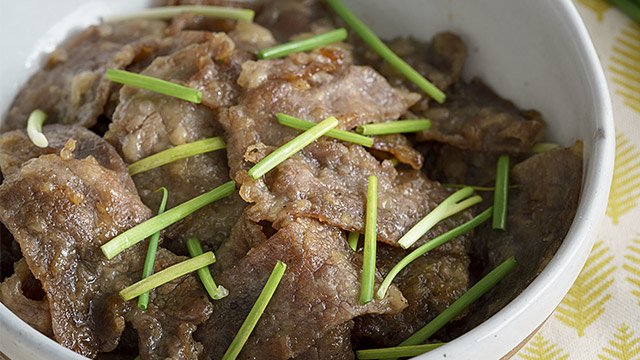 Quick Orange Beef Recipe
Posted in:
Recipe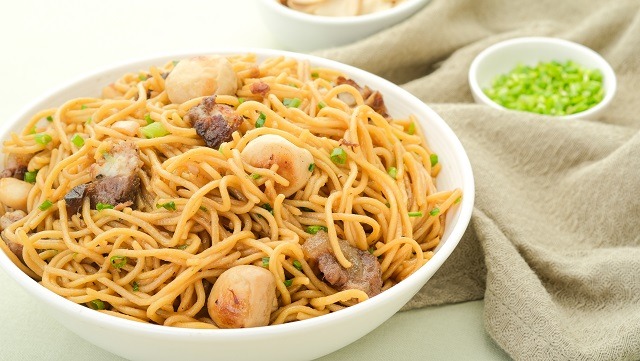 5 Beef and Mushroom Pancit Recipe 
Pancit and beef is a combo that's often neglected. It's common to find this combo in noodles but you can have it in a dry, stir-fried version too that's just as satisfying and delicious. The use of simple ingredients makes this super easy as does the small amount of beef you need to cook and tenderize but you really don't need much to make this delicious.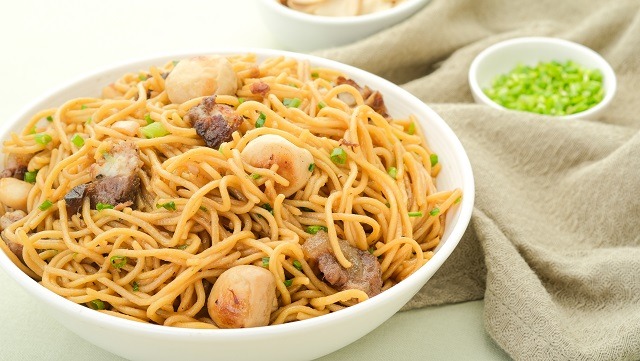 Beef and Mushroom Pancit Recipe
Posted in:
Recipe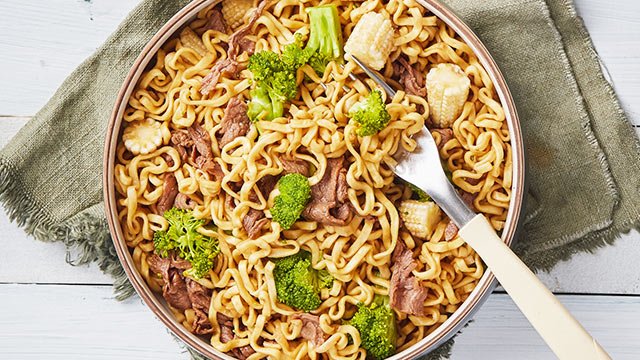 Instant Beef Noodles Recipe
Posted in:
Recipe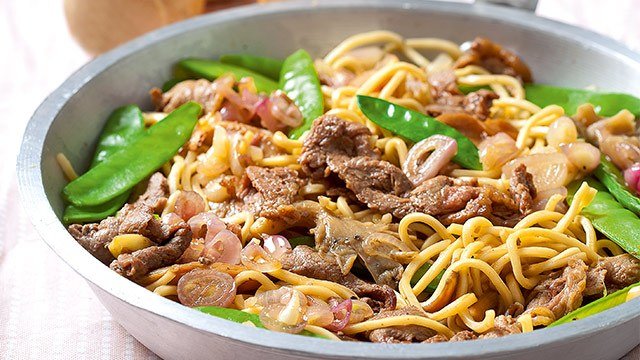 Beef and Mushroom Noodle Stir-fry Recipe
Posted in:
Recipe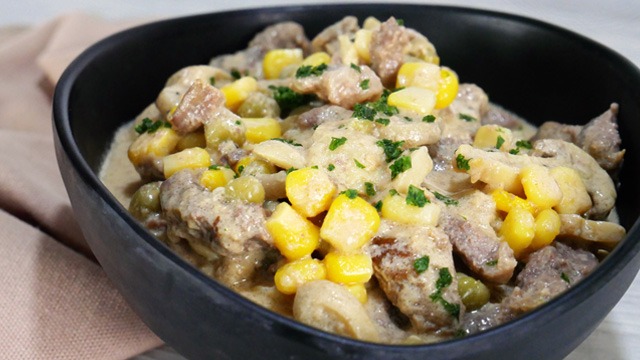 6 Creamy Beef Tenderloin Tips Recipe 
A creamy sauce is usually a sign for many that the dish is going to be super delicious. If you're a fan of creamy sauces, this classic pairing is one you should try. Top each bowl with the sweet kernels of corn for a sweet burst of corn flavor to complement the creamy and meaty flavors already in the dish.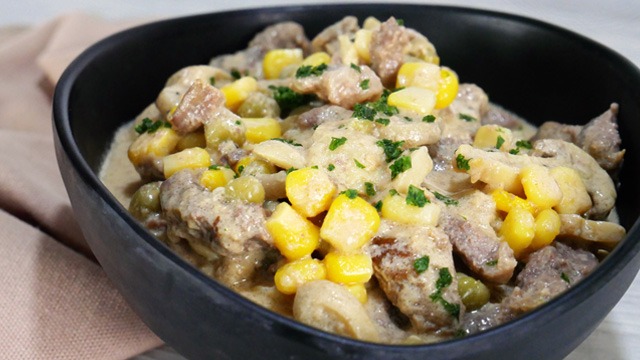 Creamy Beef Tenderloin Tips Recipe
Posted in:
Recipe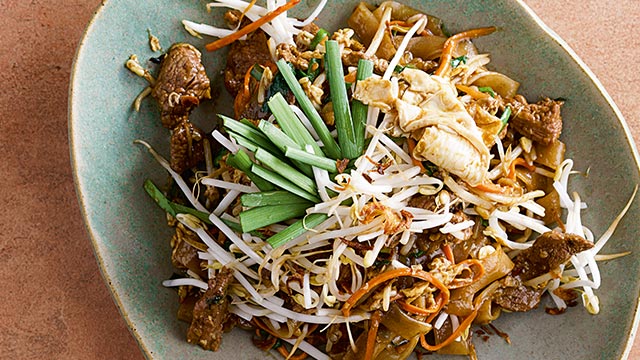 7 Beef Chow Fun Recipe 
This is a classic stir-fried dish from China that instead of pork, chicken, or even shrimp, uses beef and shiitake mushrooms to deliver on the meaty flavors. It's tossed in rice noodles and lots of scallions thinly sliced. Serve with lots of fresh togue or bean sprouts for that burst of freshness.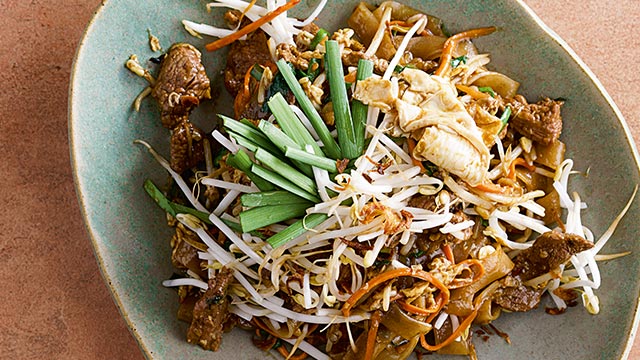 Beef Chow Fun Recipe
Posted in:
Recipe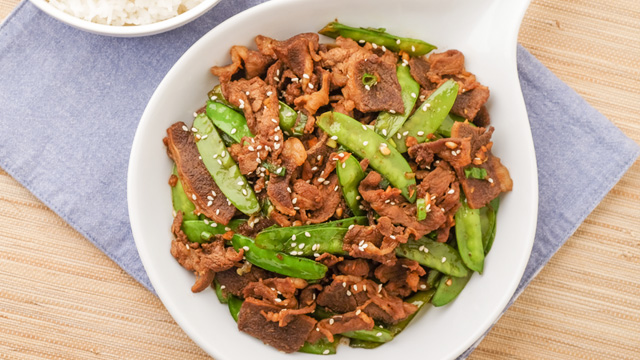 8 Sesame Ginger Beef Recipe 
This beef stir fry with ginger and sesame is fast and delicious. It not only uses beef short ribs, a fatty cut of beef, to deliver on the flavor, but it also cooks it fast since the beef is sliced thinly. The sesame and ginger complete the flavor profile of this dish, making it both super aromatic as well as super tasty.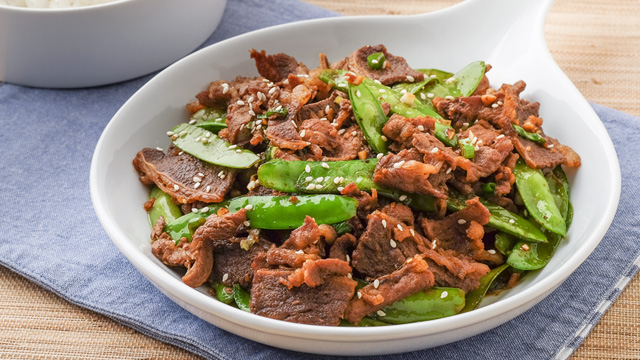 Sesame Ginger Beef Recipe
Posted in:
Recipe
***