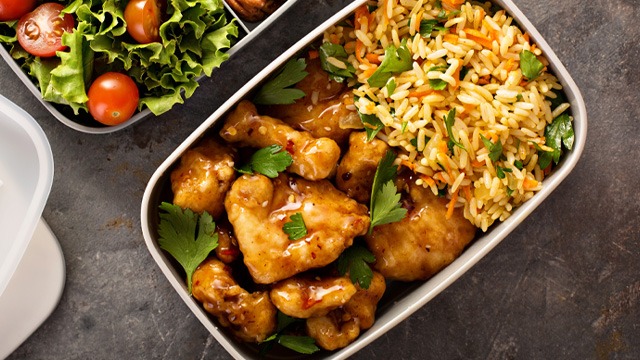 A lot of companies have begun their return-to-office (RTO) programs, but some of us who have learned to love our work-from-home (WFH) setups may be anxious about going back to the office. After all, WFH can be so convenient, especially when you're always literally just a few steps away from making a delicious meal or snack. While we may not have a choice about our company's RTO policy, here's some good news: you can always bring a bit of home with you with these easy chicken baon ideas!
Glazed Chicken Recipes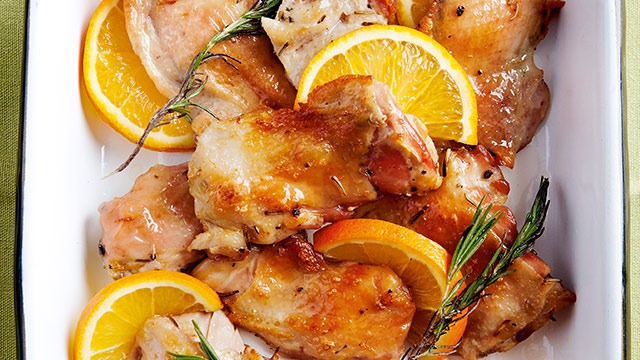 One of the simplest ways to spruce up chicken dishes is by adding a glaze to it. Not only is there almost no end to the glazes you can make (meaning you get an unlimited variety of flavors) but most glazes store well and can be made ahead!
A tip if you're making any of these glazed chicken baon recipes: you can preserve the crispiness of your chicken by packing the glaze separately before going to work. When it's time for lunch, simply pour the glaze and toss the chicken in it!
1 Orange Chicken Recipe
If you're a fan of Panda Express, you're sure to love this orange chicken recipe inspired by the Panda Express Orange Chicken.
2 Mongolian-Glazed Chicken Poppers Recipe
The Mongolian glaze used in this chicken poppers recipe is sweet and gingery, and every bite is a burst of umami flavor.
3 Honey-Glazed Chicken with Garlic Recipe
This honey-glazed chicken recipe also features A LOT of garlic, so make sure to brush your teeth (or gargle!) before going to your after-lunch meeting! Alternatively, you can also skip the garlic or reduce the amount.
Fried Chicken Recipes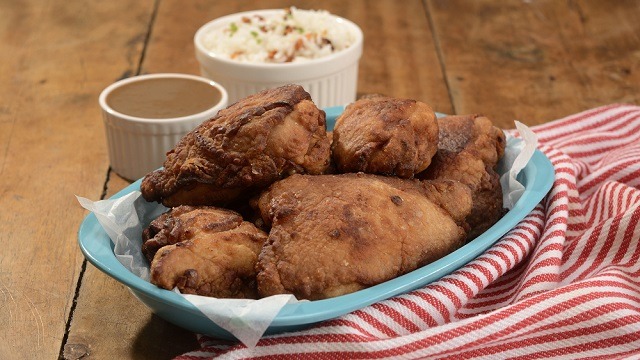 Fried chicken is like the gateway to the world of chicken recipes. Not only is it beginner-friendly; there are so many ways you can marinate or prep your choice of chicken cuts.
Here's a fried chicken baon tip: let your freshly-fried chicken cool first before packing it in! You can always reheat it at work, and this way the heat from the chicken won't condense into moisture in your container and make the breading soggy.
4 Chicken Cordon Bleu Recipe
This chicken cordon bleu recipe needs a little more prep than the rest, but it's so worth it. You can make it ahead on the weekend and reheat the fried chicken cordon bleu at the office or fry the (thawed) frozen rolls before you leave for work. Plus, we know you love a good sauce, and this chicken cordon bleu recipe includes a creamy mushroom gravy!
5 Chicken Piccata Recipe
Just like the hack to keep glazed chicken dishes crispy, you can also pack the lemon butter sauce of this delicious chicken piccata recipe separately and drizzle it over the chicken before you eat.
6 Fried Chicken Adobo Recipe
Worried about getting adobo sarsa all over your bag? This fried chicken adobo recipe combines the garlicky, soy-vinegar flavor of adobo into a dry rub, and you don't have to be anxious about spilling adobo sauce!
Chicken Sandwich and Wrap Recipes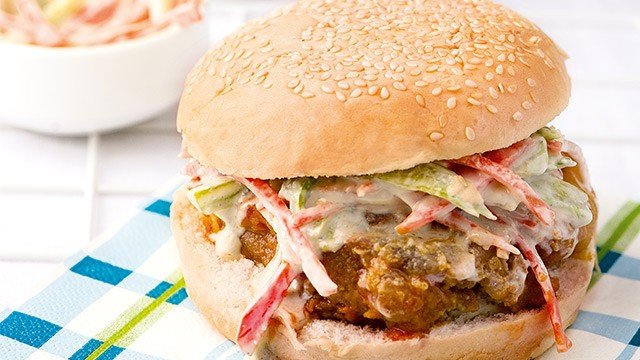 These chicken sandwich baon ideas will give you convenient, handy, and hearty meals, whether it's for breakfast, lunch, or dinner on-the-go. The chicken filling can be made ahead for a quick assembly before you head to the office, and you can also mix and match the sauces and other fillings!
7 Buffalo Chicken Sandwich Recipe
Buffalo chicken wings can be messy to consume at work, but this buffalo chicken sandwich is a great workaround if you can't get enough of that tangy and spicy flavor!
8 Chicken Clubhouse Sandwich Recipe
This is one of the most versatile sandwiches you can make. While this chicken clubhouse sandwich uses whole wheat bread and cream cheese, you can always switch these out with other bread slices and spreads.
9 Pan-Seared Chicken Rolls Recipe
We made this chicken wrap recipe with the purpose of using it for baon specifically in mind. It freezes well, can be made ahead, and can also be assembled in a few minutes!
Chicken Meatball Recipes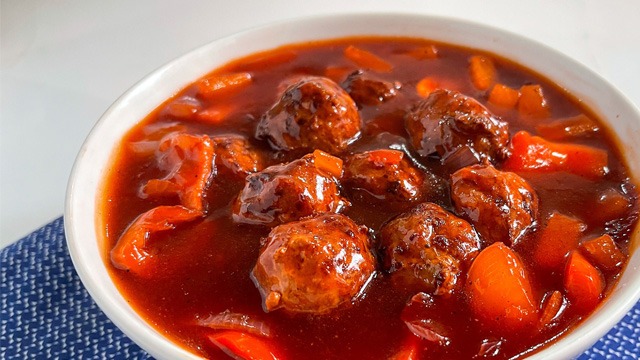 If you haven't caught on by now, versatility is the name of the game! What can be more versatile than meatballs, particularly, chicken meatballs? Aside from what you put in the meatballs themselves, you can easily change the flavor profile of these juicy, flavorful chicken bites by making your favorite sauce to go with it. Bonus tip: aside from deep-frying, you can also air-fry or bake the meatballs for a healthier option!
10 Sweet and Sour Chicken Meatballs Recipe
Just the sight of the deep red color of a classic sweet and sour sauce over perfectly fried meatballs is enough to get anyone excited for lunch at the office. Bring extra for sharing or for an extra serving! (We won't judge!)
11 Classic Chicken Meatballs Recipe
This simple but flavorful chicken meatball recipe comes with a sweet and citrusy sauce that will leave you craving for more.
12 Red Curry Chicken Meatballs Recipe
Making the red curry sauce for this chicken meatball recipe takes less than 10 minutes and you still get the full, spicy, coconut-y flavor only red curry can deliver.
Chicken Nuggets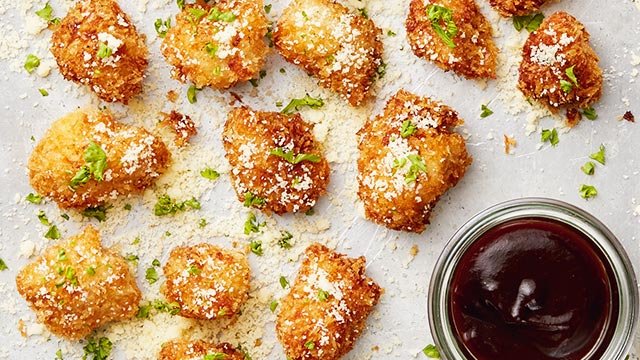 Who says chicken nuggets are only for kids? These chicken nugget recipes are crunchy on the outside and oh-so-juicy on the inside. The best part is that not only do you know what's actually in them but you can also make small tweaks that yield big and delicious flavor changes. Plus, you can make or bring as much dip as you want!
13 Baked Chicken Nuggets Recipe
This is a less oily version than fried chicken nuggets. You can bake the chicken nuggets ahead and freeze them, and then pop them in your toaster or air fryer to get them crispy again.
14 Cashew-Coated Chicken Nuggets Recipe
The crushed cashew in the breading adds a creamy and nutty flavor to these chicken nuggets, and dipping them in the lemon-garlic dip makes these nuggets addicting!
15 Cheesy Chicken Nuggets Recipe
Chicken and cheese? Yes, please! This cheesy chicken nuggets recipe has creamy mozzarella cheese mixed in the nuggets themselves. It's served with a mayo-mustard dip, but if you want a cheese overload, you can also try it with this real cheesy dip.
***