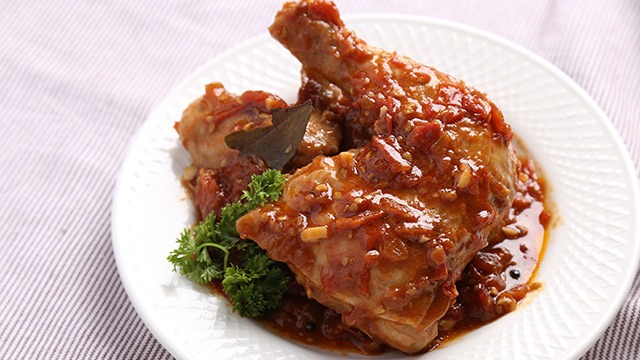 It's no secret that chicken cooks faster than other meats. Pork and beef chunks, especially, need time to not only tenderize but also time to develop flavors that marry with the flavors of the sauce. That's why recipes like pork menudo dish, beef mechado recipe, and a cheesy kaldereta recipe take so long to cook!  
Chicken doesn't need any tenderizing like pork and beef do, so as soon as each piece is cooked through, a few more minutes of simmering in the sauce is all you need to infuse it with the flavors you added to the pot. 
From the most basic of adobo recipes to the most complicated lengua recipe, Filipino cuisine, in general, is loaded with many stewed recipes and dishes. What's more, there are so many ways to substitute the pork and beef in your recipe with boneless chicken chunks so you can cut down cooking time to as much as hours.  
Don't believe us? Here are fantastic chicken recipes that don't require you to stand around waiting for that pot of meat to become tender.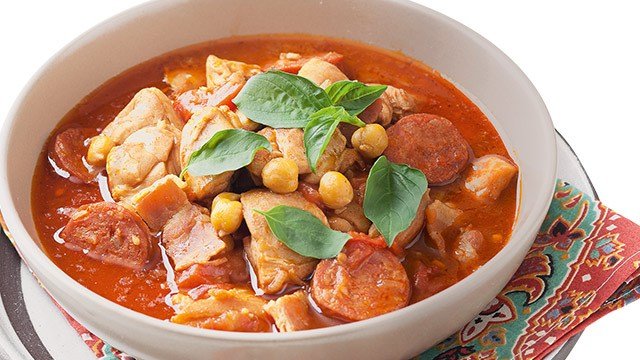 1 Chicken and Chorizo Stew Recipe 
Pair chicken with chorizo, and you know you're going to have a super flavorful meal in the making. Chorizo has a delicious flavor that when added to soups and stews like it is here, lends its paprika-loaded taste to the entire dish. Plus, since it doesn't take long to render the chorizo in some oil, you get both a fabulously delicious meal as well as a fast one.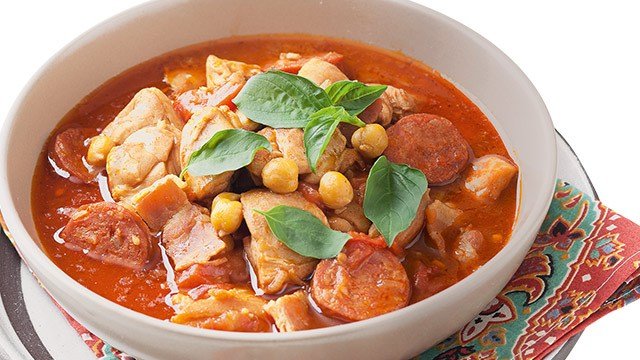 Chicken and Chorizo Stew Recipe
Posted in:
Recipe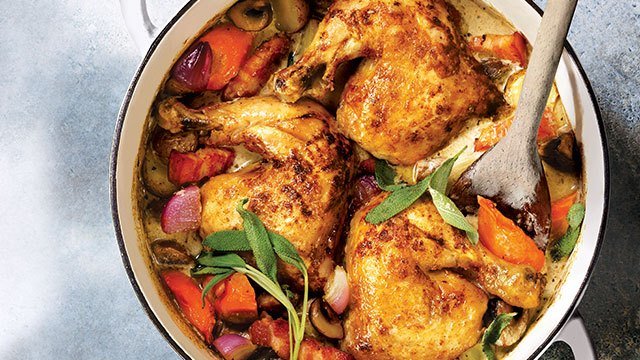 2 Chicken with Mushrooms and Bacon Recipe 
It may look complex with all those ingredients tossed into the pot but really, all those ingredients are there to make your chicken meal that much more interesting and tasty. Your plate of steamed rice will have a great time soaking up the flavorful sauce!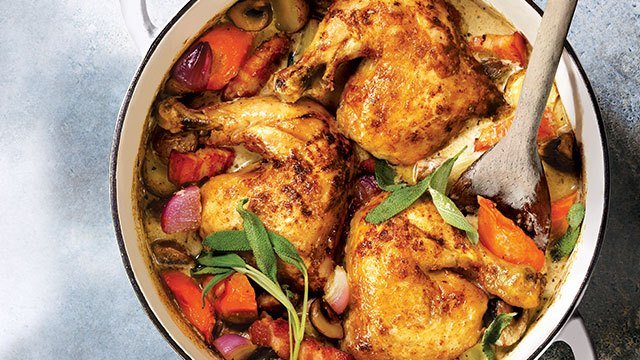 Chicken with Mushrooms and Bacon Recipe
Posted in:
Recipe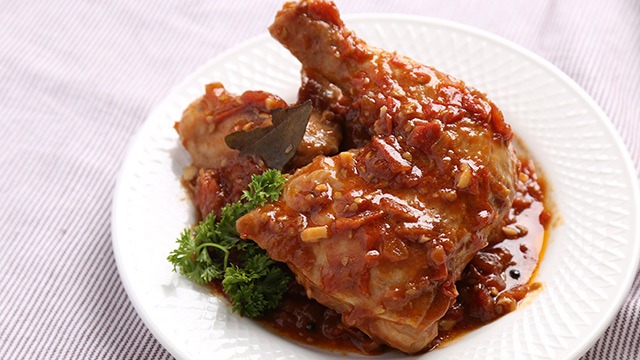 3 Kapampangan Chicken Asado Recipe 
Any recipe that requires some simmering for any amount of time, allowing the ingredients to disintegrate and flavor the minimal amount of liquid that's in it, is basically a stew. So this Kapampangan recipe is really a delicious chicken and tomato stew.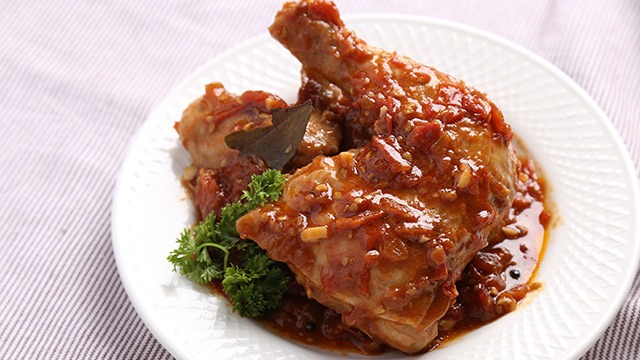 Kapampangan Chicken Asado Recipe
Posted in:
Recipe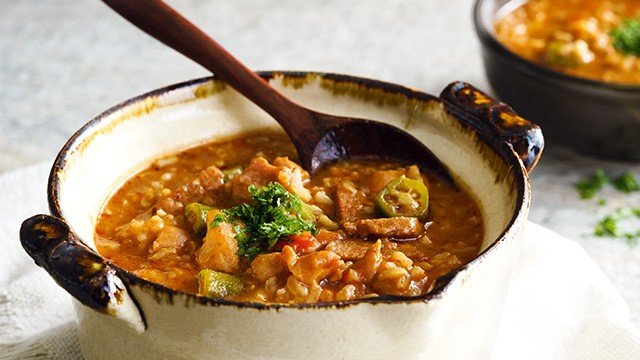 4 Chicken and Sausage Gumbo Recipe 
Gumbo is a stew wherein ingredients are tossed into a pot where a roux has been simmering for a long time over a low flame until browned. This cooked mixture is made of flour and usually butter and acts as the thickener for this stew. The ingredients of gumbo can range from pork and beef to shellfish. It might even have mutton! This recipe, however, makes it easier by using chicken and flavorful sausages so you don't have to wait any longer than you need to to start eating this thick and spiced-up stew.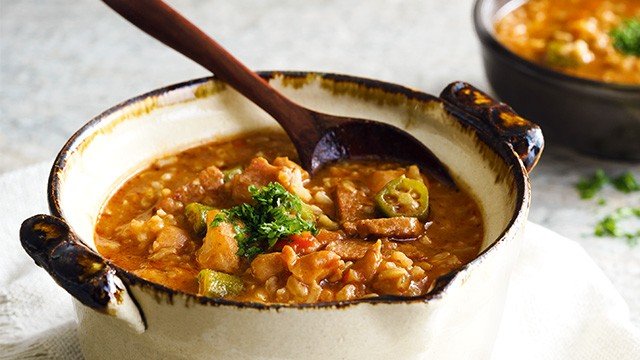 Chicken and Sausage Gumbo Recipe
Posted in:
Recipe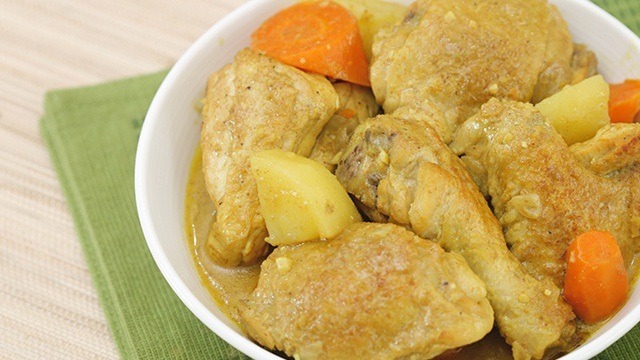 5 Easy Chicken Curry Recipe 
What makes cooking an easy curry recipe is exactly what makes it a favorite for many households. With readily available curry powder mixes in supermarkets, you don't need much else than a packet and a few other key ingredients to transform the blended spice mix into a dish that's lip-smacking good. You won't need to wait long for this version of the yellow curry recipe to be on the table.  
ADVERTISEMENT - CONTINUE READING BELOW
Recommended Videos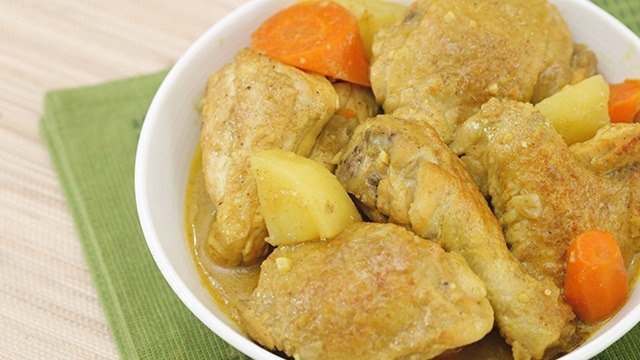 WATCH: How To Cook Easy Chicken Curry
Posted in:
Cooking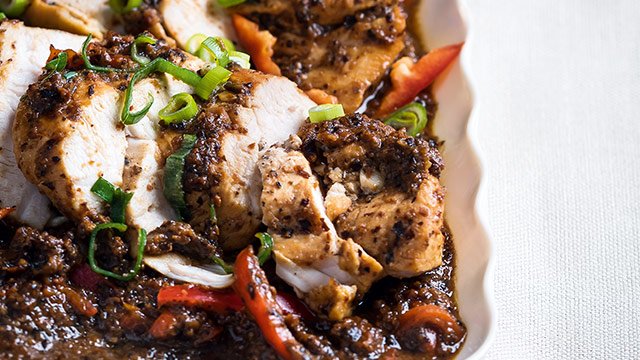 6 Chicken with Tausi Sauce Recipe 
Tausi, or fermented black beans, are notorious for being powerfully flavorful as well as aromatic—and not always in a good way. Catch a whiff of the black beans and you know immediately how salty your dish will turn out to be if you're not careful. However, it's this characteristic of the unique ingredient that makes it into an incredible seasoning ingredient. You won't need to add any salt for this recipe!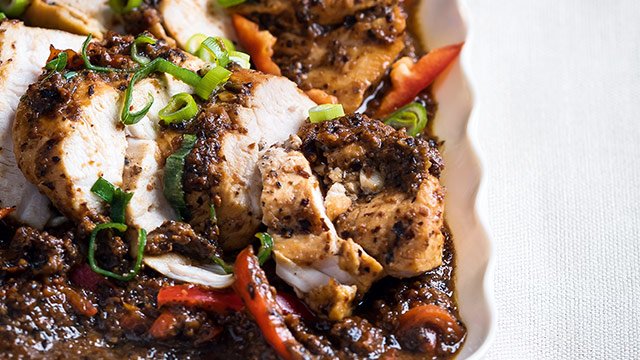 Chicken with Tausi Sauce Recipe
Posted in:
Recipe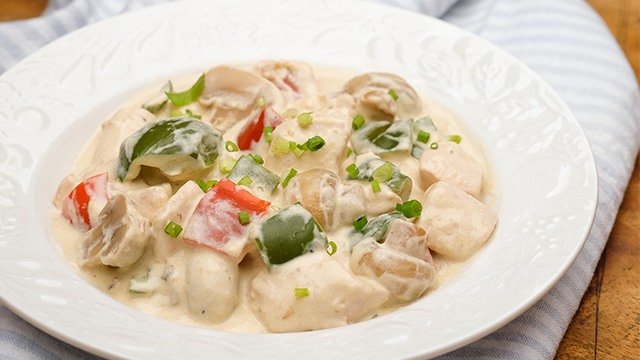 7 Chicken A La King Recipe 
An incredibly creamy chicken dish is always going to be a popular choice among kids! What we love about this recipe isn't just the luscious sauce that coats every chicken chunk but also the speed with which the ingredients come together to become this irresistible meal.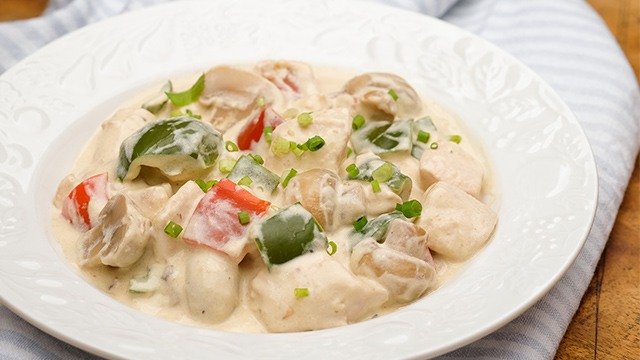 Chicken a la King Recipe
Posted in:
Recipe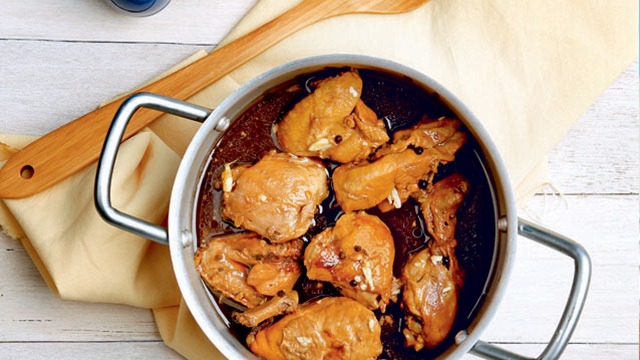 8 Chicken Estofado Recipe 
An estofado recipe is really just a stewed dish. Whether it's chicken, pork, beef, or some other ingredient that is stewed, it can mean almost anything when loosely translated. This chicken recipe however is somewhat like your basic chicken adobo recipe but with a sweet twist: brown sugar or asukal na pula is used to add sweetness to the savory, salty, and sour flavors that are already present in the dish.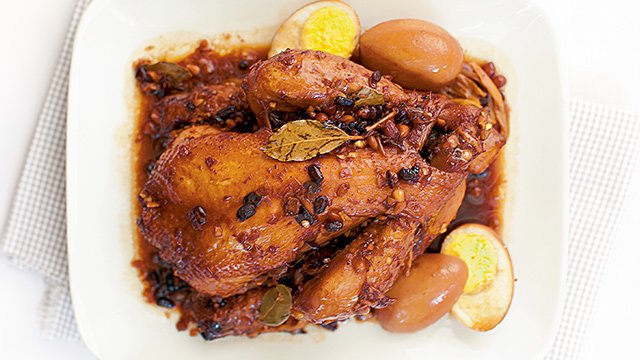 9 Chicken Humba Recipe 
This regional recipe from the south is similar to the popular adobo, but sweetened. This humba recipe replaces the usual pork pata or pork hock recipe usually used for the dish and replaces it with easier-to-cook chicken. The result is a dish that's just as stunning a main dish, especially when you use a whole chicken instead.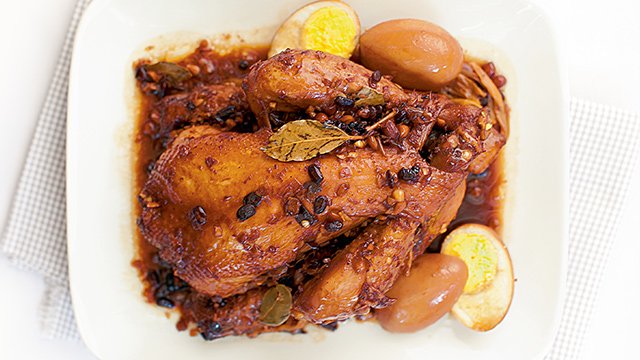 Chicken Humba Recipe
Posted in:
Recipe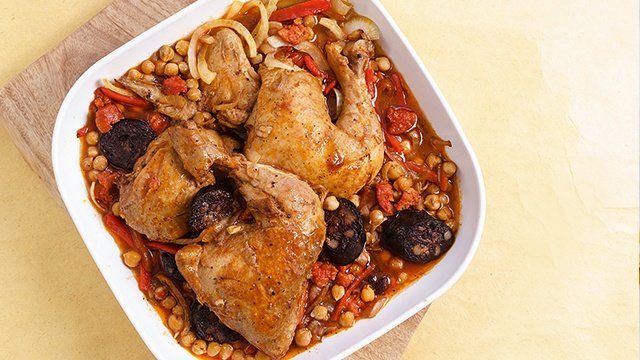 10 Chicken Callos Recipe 
Callos is known to be an intimidating recipe. The main meat ingredient in callos is the tripe and not only does it have a reputation for being chewy when not cooked enough, but it can also even taste gamey if not prepared well enough. Take the easier route and use chicken parts instead of the tripe so you don't have to contend with cooking tough and chewy tripe which could take hours. With chicken, it's just as tasty in a quarter of the time it takes for tripe to become tender.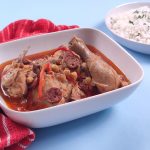 Chicken Callos Recipe
Posted in:
Recipe
There are many reasons to switch from your usual pork and beef recipe and substitute those meats with chicken. However, the best reason to do the swap is to have a change. Chicken is a universally loved meat and when it comes to kids, there is nothing better than chicken.   
For more chicken recipes, try these tasty recipes: 
Chicken Menudo Recipe
Posted in:
Recipe