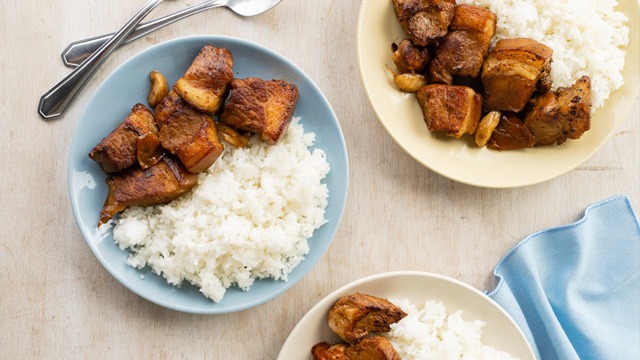 When it comes to easy home-cooked meals, you can turn to updated modern Filipino recipes for this taste of home. We say "modern" because there are many modern shortcuts in the traditional recipes that make it easier to make. 
That means there is no manual grinding of the peanuts and toasted rice for the kare-kare, no more waiting for hours for the kaldereta or even the pork adobo to tenderize, and no more swapping out of certain ingredients because it used to be unavailable in palengkes and supermarkets. 
The best news yet is that we have recipes that capitalize on these modern conveniences, too! Plus, you really can't go wrong when you prepare one of these classic Filipino dishes for you and your family!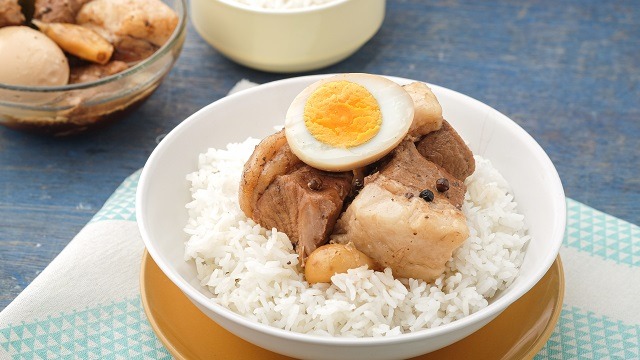 1 Classic Pork Adobo Recipe 
When you think of adobo, the classic version is probably the chicken but unless you get the chicken that are already cut up into its parts, the pork is actually easier to prepare. All you have to remember is to make cubes. No need to figure out how to cut the leg from the thigh and how to go around the breast bone to remove one side. 
However, the pork needs to tenderize and the best appliance for this is really either a pressure cooker or a slow cooker. If you have one of these convenient gadgets, this tender pork chunks in adobo sauce recipe is just waiting to be made! It's just dump, marinate, and cook. Easy!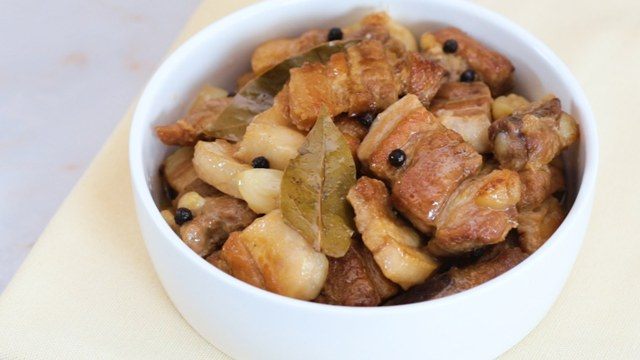 WATCH: How To Make Adobong Puti
Posted in:
Cooking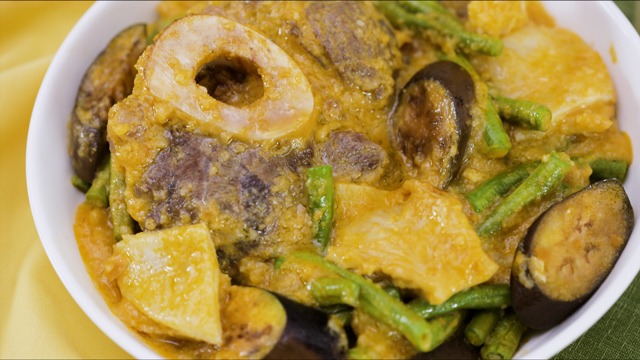 2  Filipino Kare-Kare Recipe 
Peanut butter and rice flour are the fantastic easy-to-find ingredients that make cooking a classic Filipino kare-kare so easy! These two ingredients literally make this recipe easier since you can just grab a package and add as little or as much as you need into your pot. You can then cut the cooking time when making this oxtail and tripe stew with ready-to-cook, already tender tripe and a pressure cooker to speed up the cooking process.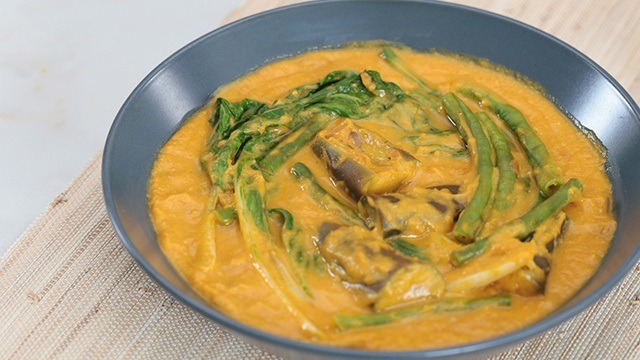 WATCH: How To Make Vegetable Kare-Kare
Posted in:
Cooking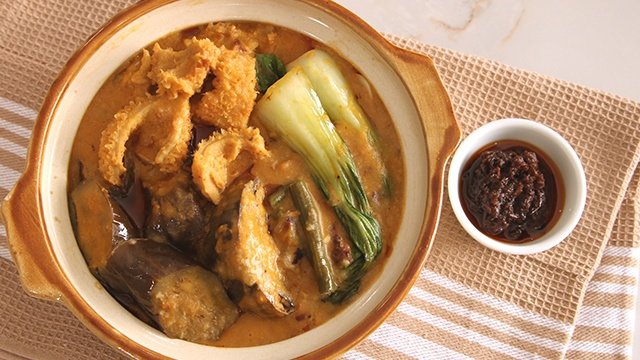 WATCH: How to Make Kare-kare
Posted in:
Cooking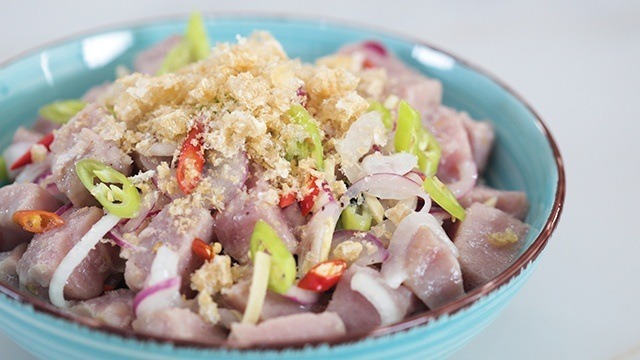 3 Kinilaw Recipe 
This raw fish salad or ceviche is probably one of the original no-cook recipes! You'll need to get your hands on some fantastically fresh fish to pull this off and unless you live by the ocean or regularly go to the palengke, that's where you need your suki fishmonger. Get their advice on the freshest catch of the day because if there isn't any tuna today, you can use blue marlin or even shrimp or squid for kinilaw! The fresher the fish, the better and safer this recipe will be!  
ADVERTISEMENT - CONTINUE READING BELOW
Recommended Videos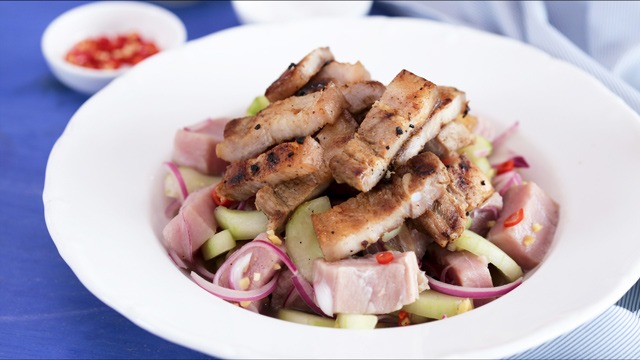 WATCH: How to Make Sinuglaw
Posted in:
Cooking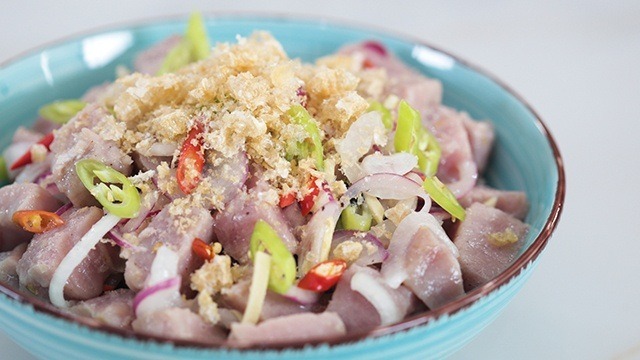 WATCH: How To Make Kinilaw Na Tuna
Posted in:
Cooking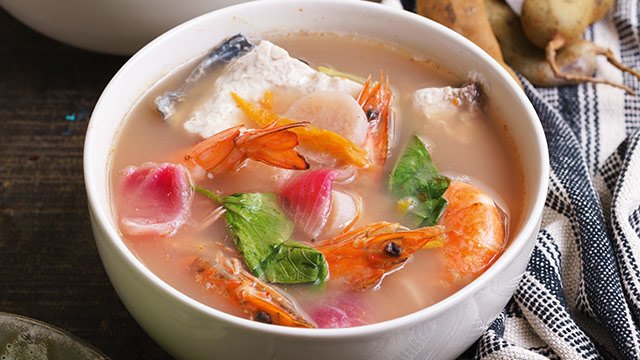 4 Seafood Sinigang Recipe 
You can make sinigang with practically any meat. The classic sinigang sa baboy can even be tweaked to include miso, use mangga or santol instead of sampaloc for its sourness, or you can swap out the pork for other cuts of meat that you like! The easiest version has to be the bangus version. If you drop by the frozen food section, you will find frozen bangus that's already been deboned. You can also find frozen shrimps, too!
These cook fast and easily once thawed out. It's just a matter of also grabbing packets of sinigang sa sampaloc and the rest of the other ingredients to make a fast sinigang.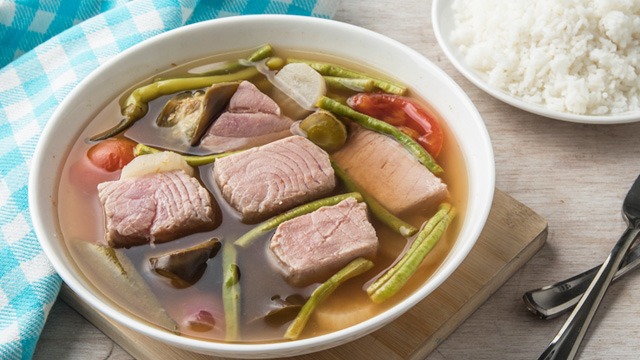 Tuna Sinigang Recipe
Posted in:
Recipe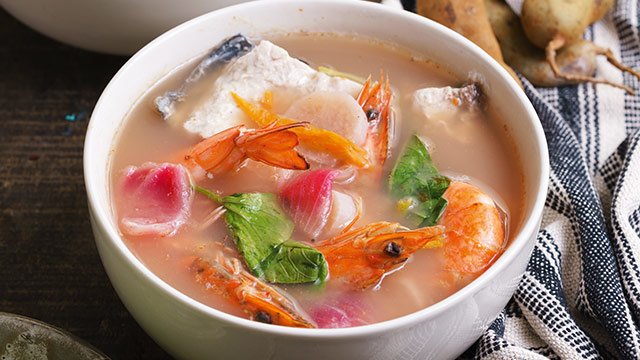 Seafood Sinigang Recipe
Posted in:
Recipe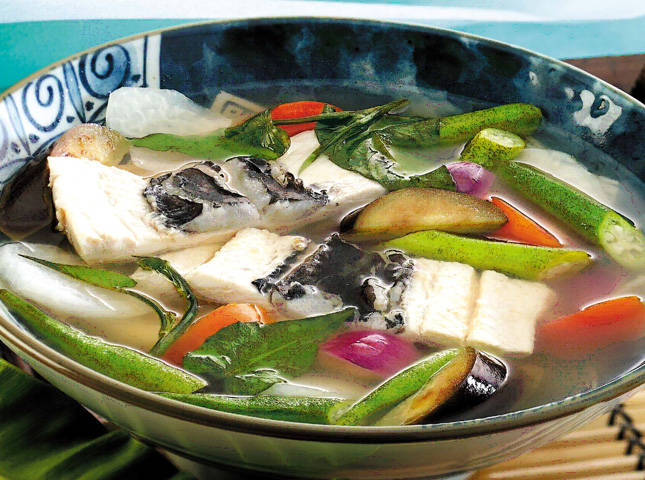 Bangus Belly Sinigang
Posted in:
Recipe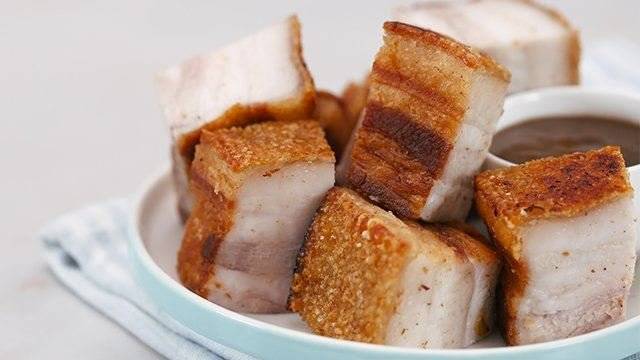 5 Lechon Kawali Recipe 
The pressure cooker is the appliance to use for tenderizing meats. For this recipe, it's the indispensable gadget to get the pork belly as tender as it should be before being sliced, fried, and then cubed for serving.
You don't need to get any fancier than this!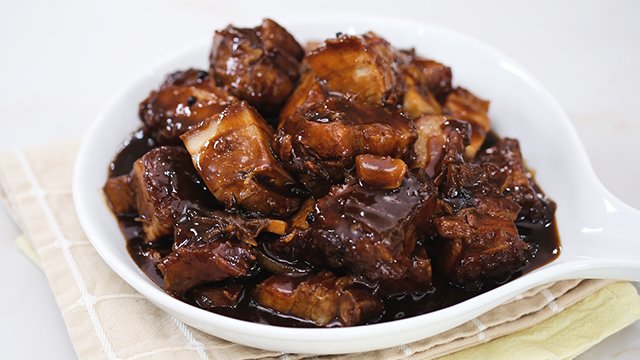 WATCH: How to Make Lechon Kawali Paksiw
Posted in:
Cooking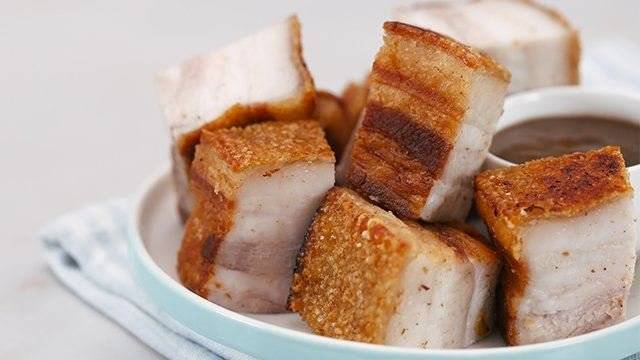 WATCH: How To Cook Lechon Kawali
Posted in:
Cooking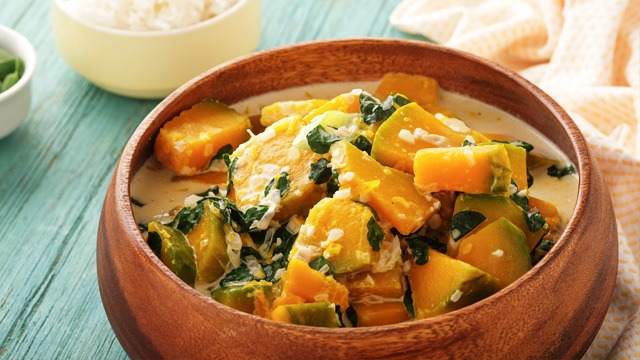 6 Ginataang Kalabasa at Malunggay Recipe  
Gata or coconut milk is still being grated and squeezed for its milky juice at palengkes and supermarkets nationwide. What's wonderful about this ingredient is that it's a super versatile ingredient! It can be used straight up as a drink or an ingredient in your dishes or even dessert. However, gata is also highly perishable. That's why it's only made when you order it! 
Enter the gata in packs and in powdered form. These innovations remove the perishable nature of gata, making it into an indispensable pantry staple. You can make ginataang anything, including this super flavorful yet simple squash and moringa in coconut recipe.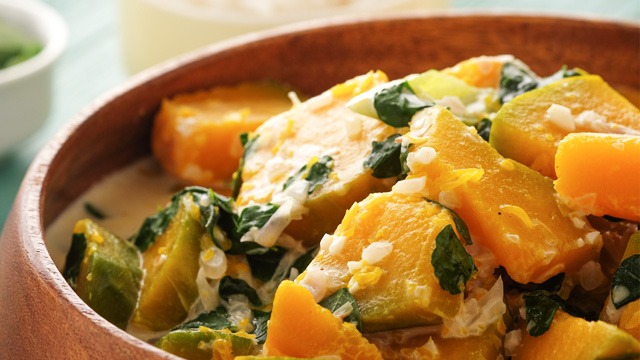 Ginataang Kalabasa at Malunggay Recipe
Posted in:
Recipe
What other Filipino recipes can you make that is much easier to make now that there are ready-made products, useful kitchen gadgets and appliances, and preserved ingredients that you can take advantage of? We have our favorites! Let us know yours, too.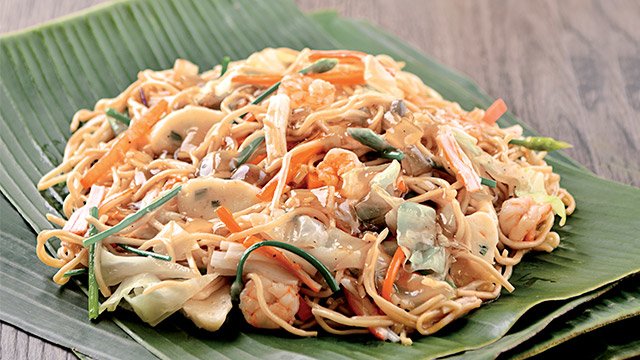 Make 2019 A Year of Easy Recipes
Posted in:
Cooking
***
Follow us on Facebook, Instagram, and YouTube.
Thinking about what to cook next? Join our Facebook group, Yummy Pinoy Cooking Club, to get more recipe ideas, share your own dishes, and find out what the rest of the community are making and eating!
Got your own version of the classic dishes? Pa-share naman! Get your recipe published on Yummy.ph by submitting your recipe here!