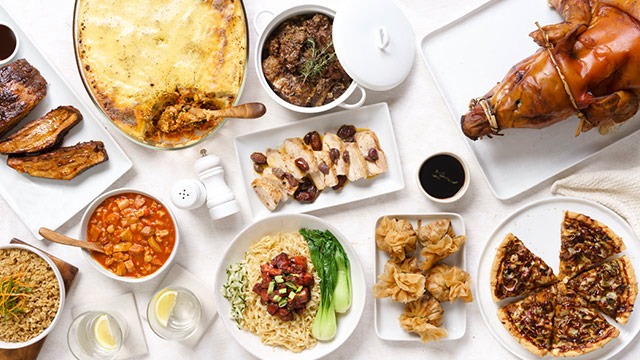 You know you've got a fantastic dish when it's served during a party. 
Party dishes, after all, have a reputation to uphold, so each dish—no matter how fancy or simple it may look—must be delicious. That's why it's a party recipe. These are the guaranteed crowd pleasers on any table. These can include a wide range of pica-pica dishes. Pinoy-style pork barbecue, crispy pata, a lengua recipe of some sort, a fried chicken dish, a pasta dish that may look like a simple spaghetti recipe, maybe a simple fish or seafood plate, and a show-stopping chocolate cake that can end anyone's meal on a delightfully sweet note.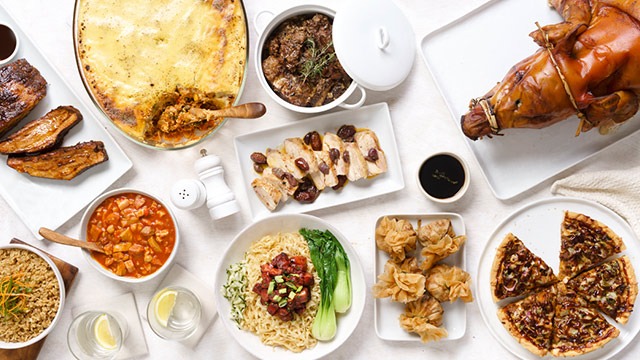 No matter what dish you put on the party buffet table, there is always going to be food that you only get at parties. It's no secret how certain dishes only come out when a celebration, a gathering, or even a simple get together is scheduled. These are the truly special dishes, with some being heritage recipes of families that contain time-honored techniques and a guarded secret ingredient—or three—that elevate a simple everyday recipe to one that surprises and delights its eater with its flavor. It can even be a uniquely prepared way of doing a recipe that makes it stand out. 
Whatever it is, it's always the time and effort exerted to make these special recipes that make it stand out at every party table when its served. 
However, even the most complicated dish can be simplified and even modernized to keep up with our busy lives and hectic work hours. That's why these pork hamonado recipes are the recipes you should include in your next menu of party dishes.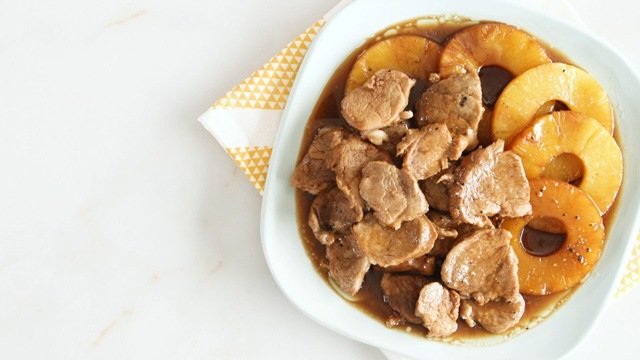 Also known as jamonado, the Spanish term for ham, these pork hamonado recipes are as simple as they are delicious. The flavors are always sweet, some bolstered with some spices for a unique flavor twist, while others are the no-nonsense taste you would traditionally get if your mom or grand aunt made it. 
The hamonado recipe is actually quite simple but the way it's prepared can also differ, creating a dish that can be simple to one that is more complicated, requiring more time and effort to make it a success. 
Whichever recipe you try for your next handaan, we think this is the ham you can easily make at home.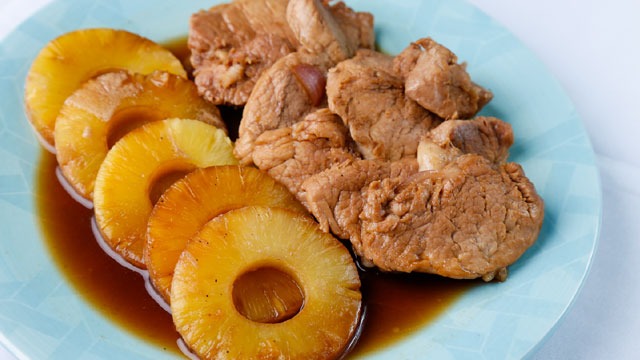 1 Pork Hamonado Recipe  
Sweetened with pineapples and brown sugar and given a savory undertone with soy sauce and salt, this is the classic recipe you may want to make when you don't have time to cook it whole. It's the everyday version that you can make that doesn't require too much cooking time.
(Hint: Use a pressure cooker to cook this and these other hamonado recipes faster, easier.)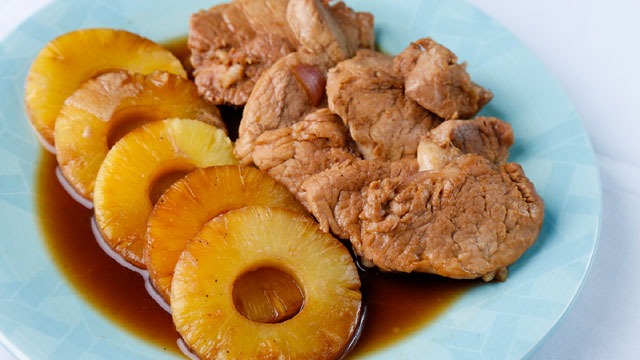 Pork Hamonado Recipe
Posted in:
Recipe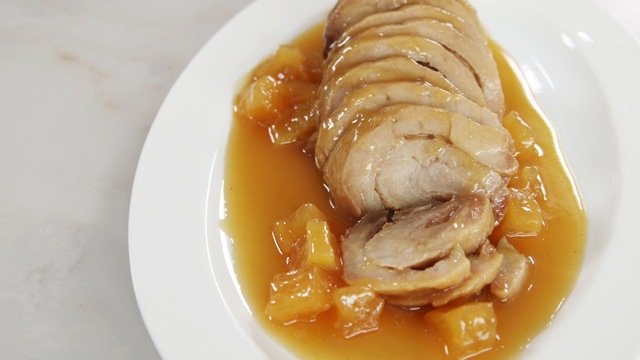 2 Rolled Hamonado Recipe 
Got time? Then this recipe can be the show-stopping entree on your dinner table. This big chunk of pork gets marinated and seasoned—but with a touch of cinnamon for a boost in aroma—just like other hamonado recipes but it's rolled. You'll have to slice it before serving so if you've ever yearned for a great chef moment, this may be your time.    
ADVERTISEMENT - CONTINUE READING BELOW
Recommended Videos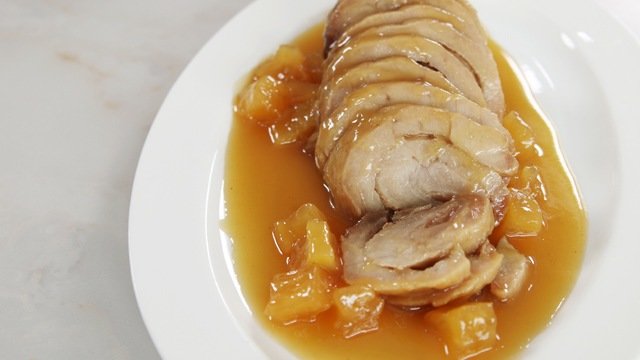 Hamonado Recipe
Posted in:
Recipe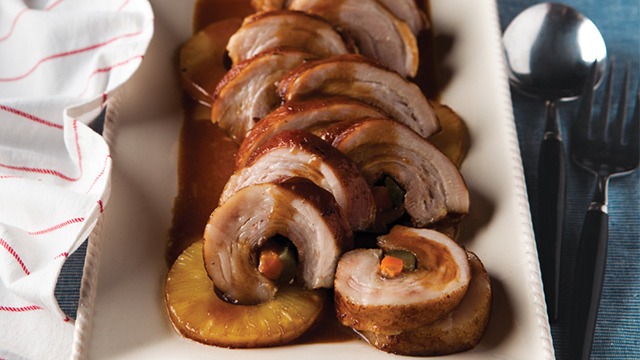 3 Stuffed Hamonado Recipe 
Even the most adventurous eaters among us can get bored with their food. This recipe strives to keep you and your taste buds excited. The traditional hamonado is prepared with the same ingredients that make it delicious but adds a surprise stuffing that's reminiscent of a beef morcon recipe.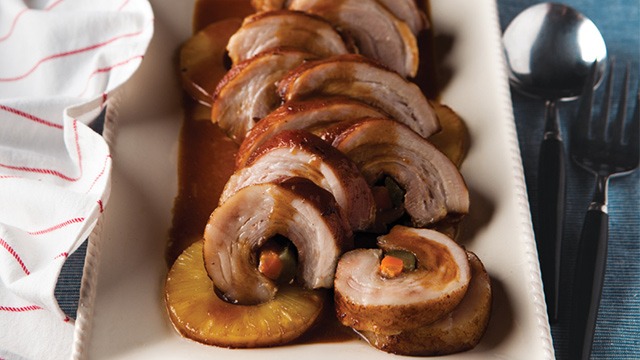 Stuffed Pork Hamonado Recipe
Posted in:
Recipe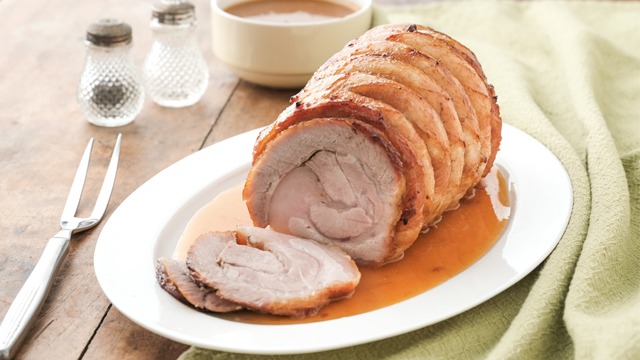 4 Christmas Hamoncito Recipe 
This pork recipe is a heritage recipe that has a fantastic story behind it. Beyond the story, it's a great recipe that takes classic ingredients for a ham recipe to make it a delightful and delicious addition to any party buffet table.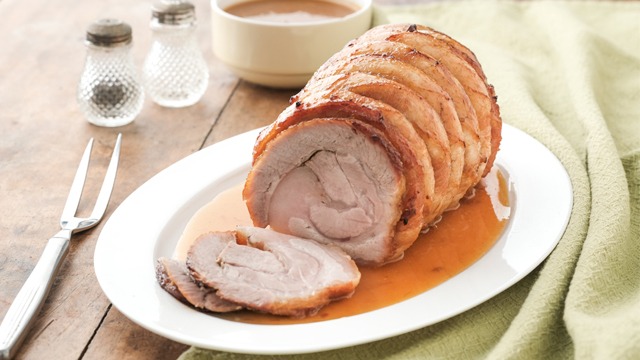 Christmas Hamoncito Recipe
Posted in:
Recipe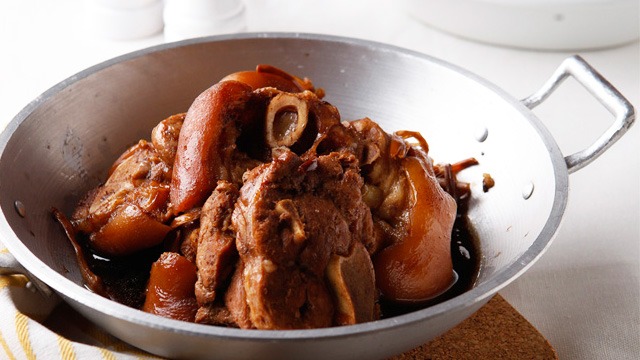 5 Pata Hamonado Recipe  
Pork pata slices are one of the cheapest cuts of pork you can score at your meat butcher's shop. It's a crime how inexpensive yet so flavorful and full of different textures you get in one cut of pork! Here, it gets the sweetened treatment and it's a fantastic version to make when you have a budget to watch.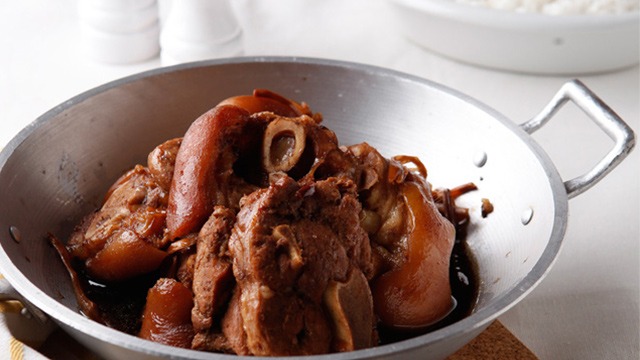 Pata Hamonado
Posted in:
Recipe
There are only so many things you can do to ham or these hamonados to make it delicious, so this is just the start. If you enjoy the flavors of pineapples in your dishes, you may want to try these other pineapple-sweetened dishes that are just as delicious as ham.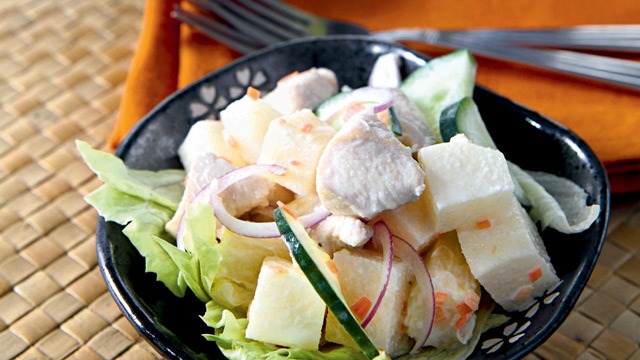 Creamy Chicken Pineapple Salad Recipe
Posted in:
Recipe