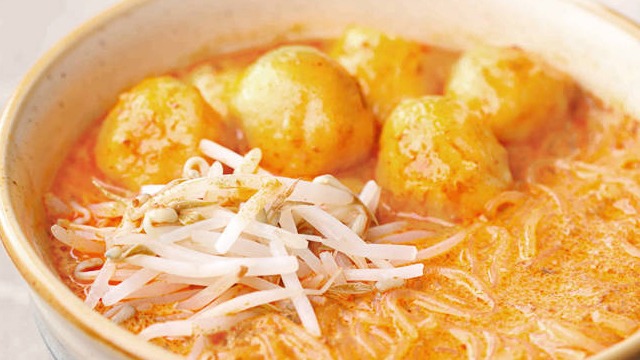 Products recommended on our website are independently selected by editors. If you buy something through our links, Summit may earn an affiliate commission at no extra cost to you.
Are you dying to travel out of the country for some seriously delicious food? If you are, know you're not alone. It may be awhile before we can safely travel, but you can try to recreate your favorite dishes at home.
If Malaysia or Singapore is one of those places you want to visit just so you can have some delicious street-side laksa, you should know that you can make this delicious noodle soup right at home.
All you need are just a few ingredients that you probably have in your kitchen, plus a few key ingredients to make it taste extra delicious. Here are the ingredients you need to make an easy laksa at home: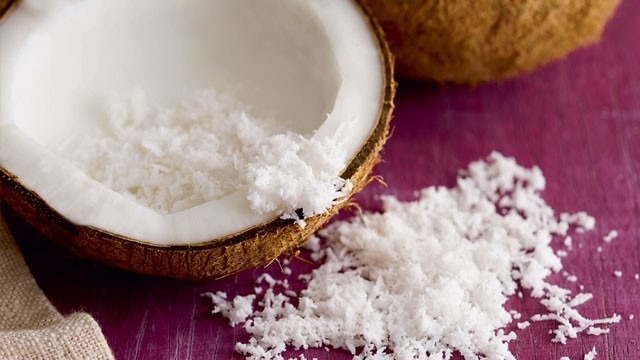 1 Coconut milk (powdered or canned)
The main ingredient of the soup of the laksa is the coconut milk. This is an important ingredient and you just cannot have a laksa without the coconut milk. What's great about this ingredient is that it is found canned, powdered, or fresh coconut milk from the palengke. Use what you have available because you'll need this.
BUY HERE: Coco Mama Fresh Gata 200ml Pack of 3, P94.15, Century Food, Lazmall Flagship Store, Lazada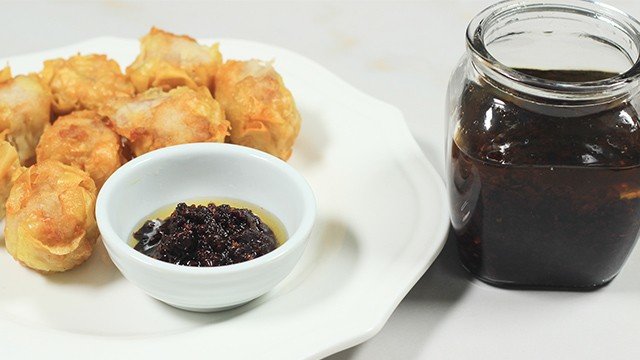 2 Garlic chili paste or oil
The laksa would not be the same if it didn't have any heat to the broth. But since we have a limited number of ingredients, you can use garlic chili paste or oil that you have on your tabletop or cabinet, especially if you love all things spicy and crunchy. This will give your laksa a delicious heat that's not just spicy but is also flavorful.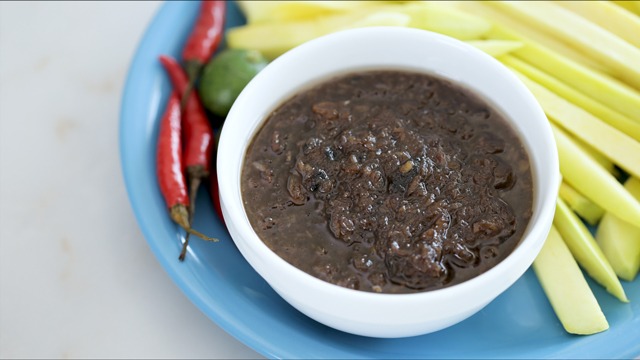 3 Bagoong
The flavor of the soup will need some saltiness and instead of relying purely on salt, we turn to a more flavorful, more umami-packed ingredient instead: bagoong. What's great about using this condiment is that it's not just salty, but it's also briny from the shrimp and can be both sweet and spicy, too. The sweet bagoong is perfect for giving your laksa that sweet-salty milky flavor while the spicy version can amp up the heat a little bit more for those who love even more heat.
No bagoong? Then, use a shrimp bouillon cube or granules to give it that briny flavor.
BUY HERE: Barrio Fiesta Sauteed Shrimp Paste Sweet Chili Flavor, 250 grams, P108,97, Prime Global Mall, Lazmall Flagship Store, Lazada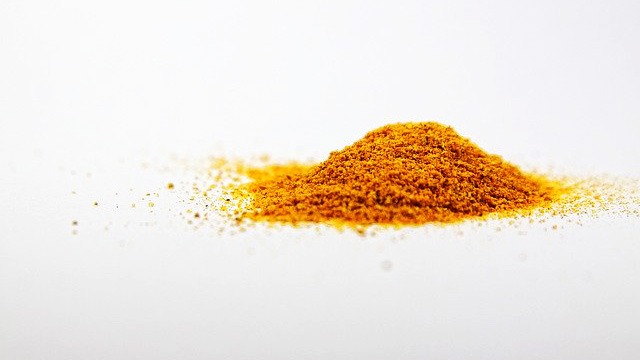 4 Curry powder or paste
Not everyone has laksa paste. For those who didn't visit the international section of their major supermarket or don't have an Asian grocery nearby, grab the curry powder or curry paste instead. This is going to give your soup the delicious spice flavor that makes it so addictive. You can use the mellow yellow powder, the milder green paste, or use the spicy red paste that might make the garlic chili oil or paste unnecessary. You can even use a combination of these curry pastes and powders to make it taste just the way you like it.
BUY HERE: McCormick Curry Mix 40g Pack of 3, P94.05, LazMart, Lazmall Flagship Store, Lazada
ADVERTISEMENT - CONTINUE READING BELOW
Recommended Videos
BUY HERE: Dollee Vegetarian Curry Paste, 200 grams, P127, Lazmart, Lazmall Flagship Store, Lazada
BUY HERE: Dollee Chicken Curry Paste, 200 grams, P127, Lazmart, Lazmall Flagship Store, Lazada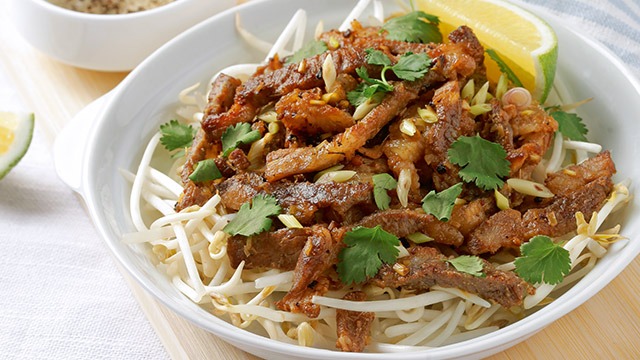 5 Pechay, cabbage, or bean sprouts
Once you have the broth, you're going to need to do something to eat in the soup! This is where your visit to the local palengke or recent vegetable delivery will come in handy. Do you have pechay, cabbage, or even bean sprouts? You just need a handful or two to bulk up this coconut soup! Finely shred the cabbage or pechay or grab a handful of togue for your laksa.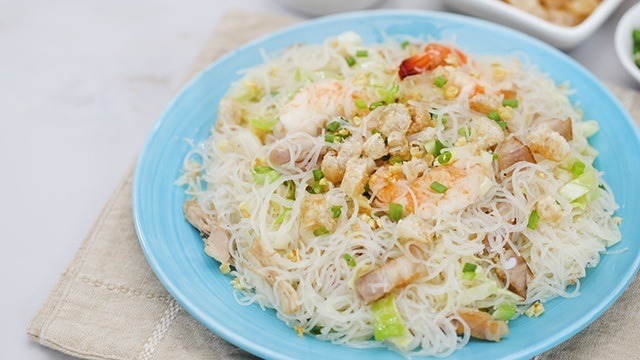 6 Bihon or any rice noodles
It's not a noodle soup without noodles! For the laksa, traditionally it's made with flat rice noodles but any rice noodles will work, too! Got bihon? Use that since it's a thin rice noodle that works perfectly in soups just like sotanghon will, too. Just follow the instructions on how to prepare and soften the rice noodles and add these in when the soup is piping hot. These noodles only need a few minutes to cook in the hot soup.
BUY HERE: Fat & Thin Ho-Fan Rice Noodles Green (10mm)/Blue (5mm) 400g, P127, HSWFood, Lazmall Flagship Store, Lazada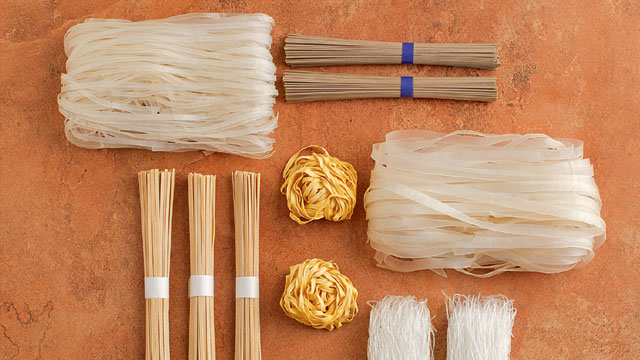 An Easy Guide to Asian Noodles
Posted in:
Cooking
That's it! Put these ingredients together to taste, and you've got a delicious bowl of laksa that could be just as satisfying as one from an instant cup. You can even make it more appetizing by adding some extra ingredients you might have on hand, too.
Want toppings? We suggest some squid or fish balls, shredded chicken, peeled shrimps, coriander and basil leaves, and some lime wedges or calamansi to give your almost instant dish a brightness and tang.
Links are updated regularly and as much as possible, but note that products can run out of stock, discounts can expire, and listed prices can change without prior notice.
ALSO READ:
Thinking about what to cook next? Join our Facebook group, Yummy Pinoy Cooking Club, to get more recipe ideas, share your own dishes, and find out what the rest of the community are making and eating!
Got your own version of the classic dishes? Pa-share naman! Get your recipe published on Yummy.ph by submitting your recipe here!