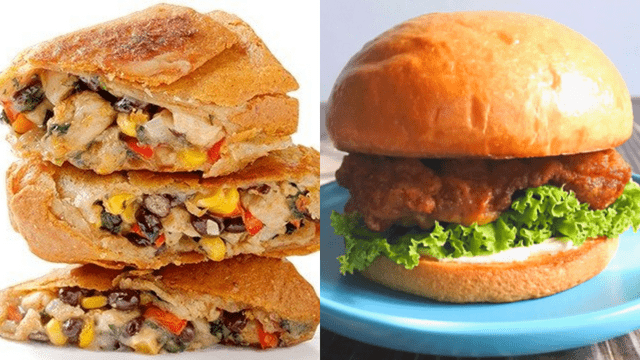 Finding tasty and easy-to-prepare baon ideas can be a challenge. After all, recycling last night's ulam can get a bit repetitive, and ordering out all the time can be expensive. If you're looking for a delicious and budget-friendly alternative, there are lots of fun but easy chicken baon recipes you can make for kids or kids-at-heart! These chicken recipes are perfect for baon not just because they don't spoil easily in transit; they're also conveniently easy to prepare and can be made ahead so you'll just need to toast or pop them in the microwave on especially busy mornings.
Here are some fun and easy chicken baon recipes that are perfect for packing and eating on the go:
1 Fried Chicken Sandwich Recipe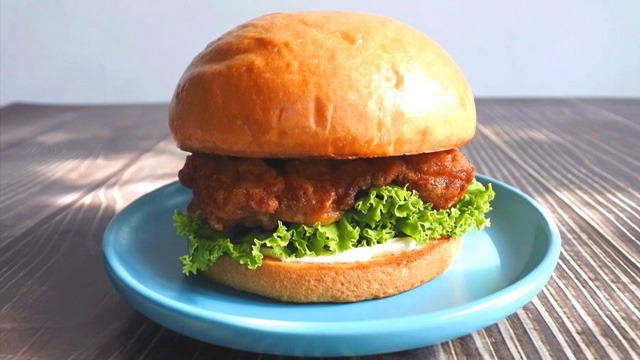 Don't discount having a fried chicken sandwich for baon: depending on how big or small your chicken is, this can easily count as a meal! This fried chicken sandwich recipe has rich buns, juicy fried chicken, and fresh veggies that make for a hearty bite, and the best thing is that it's compact and easy to eat even when you're on the go.
Make-ahead tip: fry up all your fried chicken patties on the weekend! Once they're cool, you can put them in an air-tight container and refrigerate them. When you're ready to prep your baon, all you'll need to do is toast or air fry the pre-fried chicken, toast the buns, and assemble them with lettuce, tomato, or your choice of fresh veggies.
2 Chicken Mushroom Cordon Bleu Recipe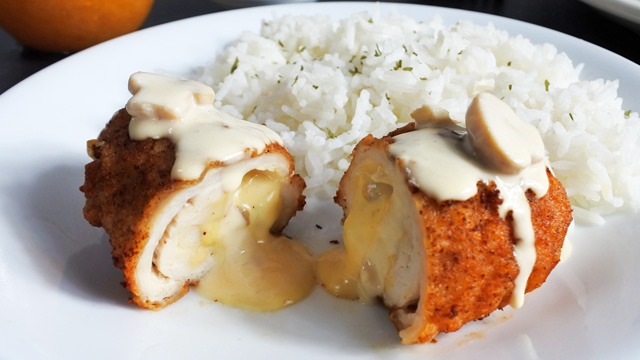 Chicken cordon bleu might sound too fancy for baon, but who says you can't have this indulgent chicken classic at work or at school? This chicken mushroom cordon bleu recipe has a cheesy and creamy mushroom filling that will go well with the breaded chicken.
Make-ahead tip: You can either freeze the rolled-up chicken mushroom cordon bleu and thaw them the night before you intend to prep them for baon, or pre-fry the cordon bleu and simply reheat before you pack them. The mushroom gravy can also be made ahead and stored in tiny portioned containers, so there's less fuss in the mornings.
ADVERTISEMENT - CONTINUE READING BELOW
Recommended Videos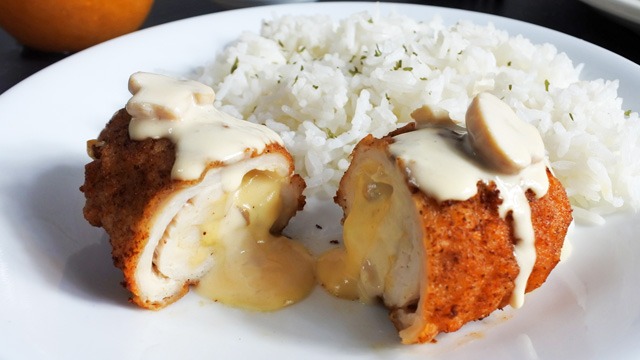 Chicken Mushroom Cordon Bleu Recipe
Posted in:
Recipe
3 Pan-Seared Chicken Rolls Recipe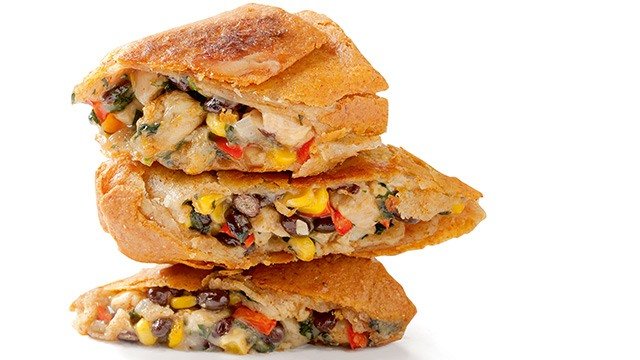 This chicken rolls recipe is pretty hefty: it's got pan-seared chicken, corn, black beans, bell peppers, onions, and cheese! This pan-seared chicken rolls recipe is a highly customizable one, too, because you can always switch out any of the ingredients in the filling with something else or add more ingredients to the filling. For example, the tausi can be replaced with beans or chickpeas or you can also add fresh tomatoes or lettuce for a fresh bite.
Make-ahead tip: The whole recipe can be made ahead and simply reheated in a microwave or air fryer. If you want a fresher version of this recipe, you can also skip deep-frying the roll and simply heat up the roll in the microwave after thawing!
4 Cheesy Chicken Nuggets Recipe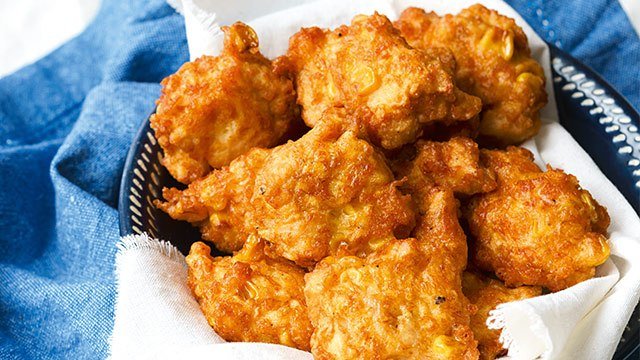 There isn't a chicken dish that screams "kid-at-heart" more than chicken nuggets, and whether you're actually packing baon for a kid or you just want to make your inner child happy, these chicken nuggets are for you! This cheesy chicken nuggets recipe has corn and cheese in the nuggets, adding a sweet and salty twist to this favorite chicken bite.
Make-ahead tip: It's easier to freeze pre-cooked nuggets than raw ones for two reasons: first, pre-cooking the nuggets ensures they keep their shape; second, it takes a shorter time to fry or reheat pre-cooked because you don't have to wait for them to thaw before frying. If you plan to pre-cook the nuggets, make sure to fry them until just golden – so that when it's time to fry them for baon, the nuggets won't get overcooked and they will turn into a nice golden brown color.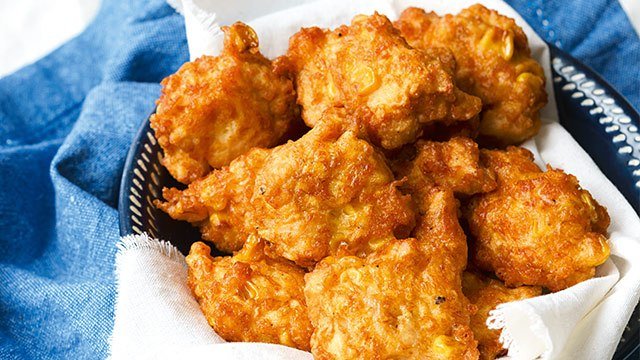 Cheesy Chicken Nuggets Recipe
Posted in:
Recipe
5 Turbo Broiler Chicken Recipe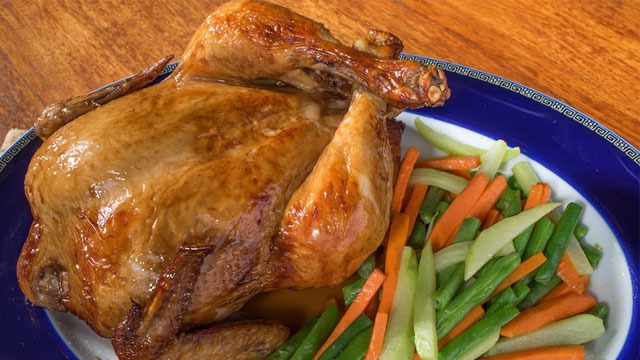 This sounds like a whole thing, but hear us out: if you've got a favorite chicken part, you can switch out using a whole chicken for this turbo broiler chicken recipe and simply use your favorite pre-cut chicken part instead. Otherwise, it's easy enough to turbo broil a whole chicken and then cut it up and pack it in resealable bags or airtight containers, so that when it's time to pack your baon, you'll already have a portioned pack of turbo broiler chicken ready to go.
Make-ahead tip: It can be easy to overcook turbo broiler chicken, which can make the chicken too dry to eat. In case of dry chicken, you can also make gravy ahead of time and reheat when you pack the chicken so that you get a nice, juicy bite every time.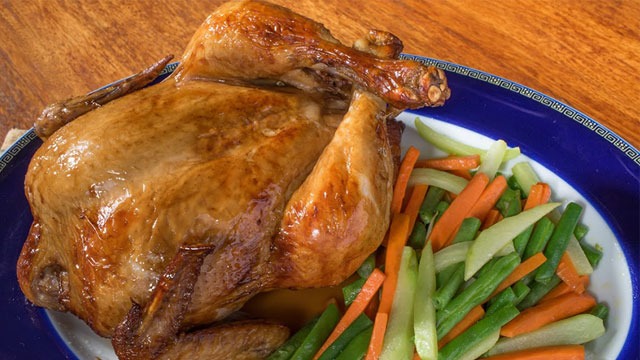 Turbo Broiler Chicken Recipe
Posted in:
Recipe
6 Roasted Chicken Salad Recipe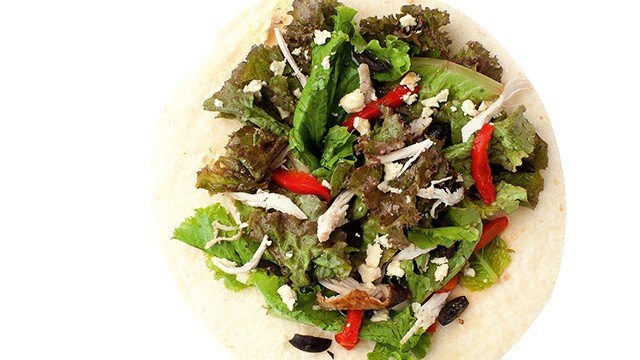 This salad is perfect for those who want to incorporate more leafy greens into their diet or for those who want a hearty meal that doesn't leave them feeling bloated after. The best thing about this roasted chicken salad recipe is that it's also a smart way to give new life to leftover roast chicken! Not only do they not need to be cooked, but you can also repeat that roasted chicken meal you had for dinner the night before without getting sick of the flavor.
Make-ahead tip: You can make the dressing ahead of time and portion them into baon-ready packs! Plus, if you know you'll want to use your leftover roast chicken for this recipe, you can shred or chop it up in advance and portion them into containers or resealable bags, so that when it's time to pack the salad, all you'll need to do is prep the veggies and reheat the chicken for a few minutes.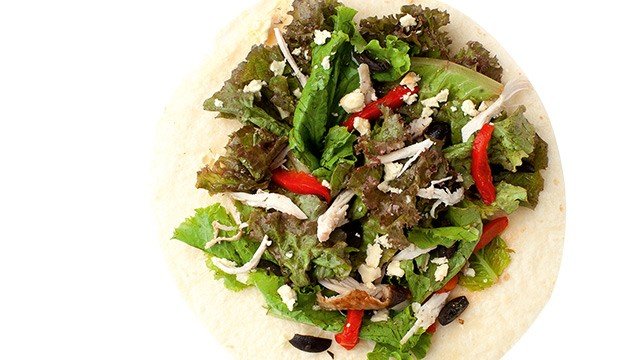 Roasted Chicken Salad Recipe
Posted in:
Recipe
Excited to have these chicken baon recipes yet? Here are some more baon recipes to choose from: