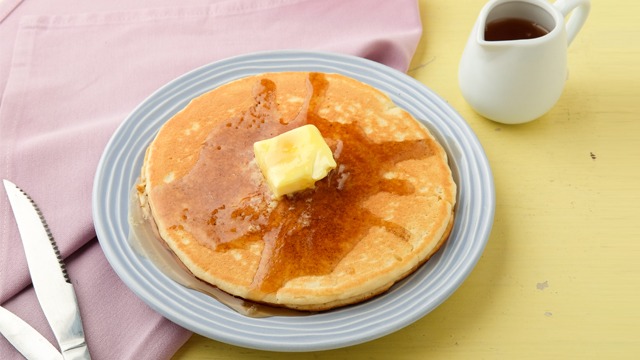 Pancakes are the classic breakfast excuse to eat dessert first thing in the morning. It's a totally legit reason, too! It follows the rules of everything that a breakfast recipe should be: it's fast and easy to cook, and it is delicious and filling at the same time. 
You can make a classic pancake that's tall and fluffy, you can jazz it up with some fruits, or even flavor the pancake batter with some extraordinary ingredients that will make you say "Wow." 
If pancakes are one of your favorite breakfast food, here are easy pancake recipes to help you enjoy every minute of the morning: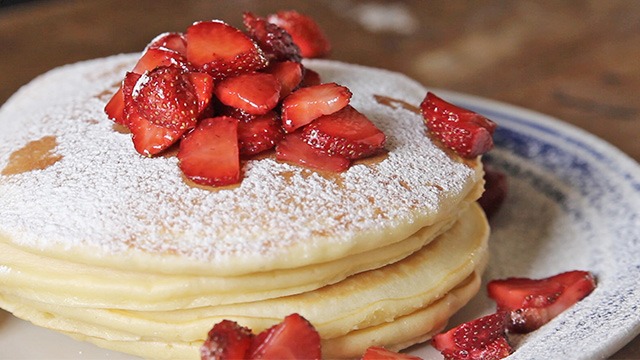 1 Classic Pancake Recipes 
When you have no pancake mix and are dying for a fluffy stack of these, this is the recipe that will save the day. You'll of course need the main ingredients so keep these in stock for when you need pancakes and a mix is just not available: 
• a

ll-purpose flour
• sugar
• baking powder
• fresh milk
• eggs
• butter
If you love these but want to level up the flavor profile, make buttermilk pancakes with the same ingredients but with a big difference: you'll also need baking soda and you'll need to learn how to make homemade buttermilk.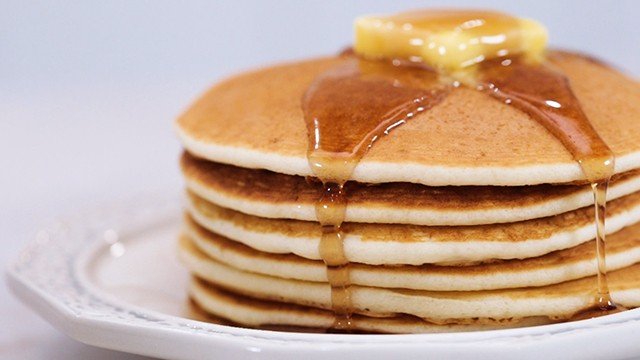 WATCH: How To Make Buttermilk Pancakes
Posted in:
Cooking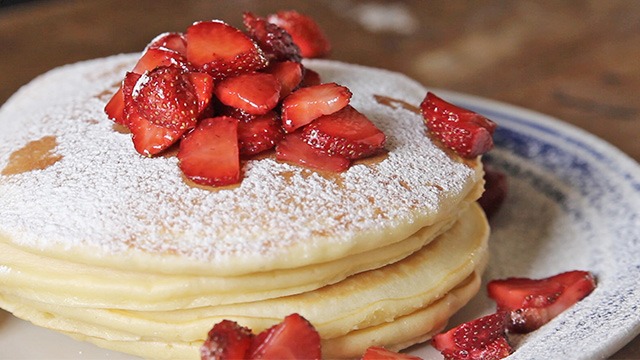 WATCH: How to Make Pancakes from Scratch
Posted in:
Cooking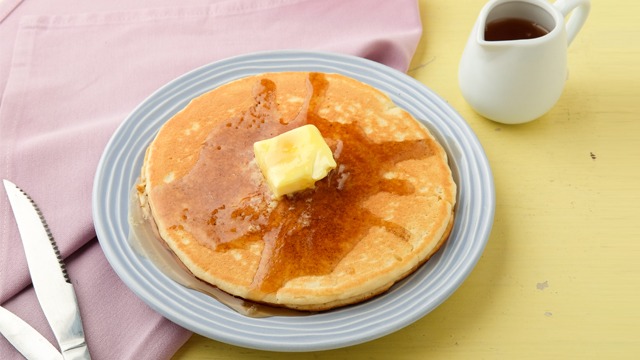 2 Pancake for One Recipe 
You don't need to make pancakes for a crowd if there's no crowd to feed! To make the most of your ingredients and to avoid needing to eat more pancakes that you think you can handle in one sitting, make this scaled-down pancake recipe to make a giant pancake just for you.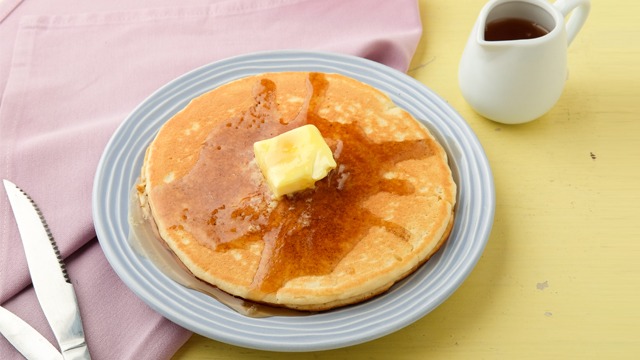 Fluffy Pancake for One Recipe
Posted in:
Recipe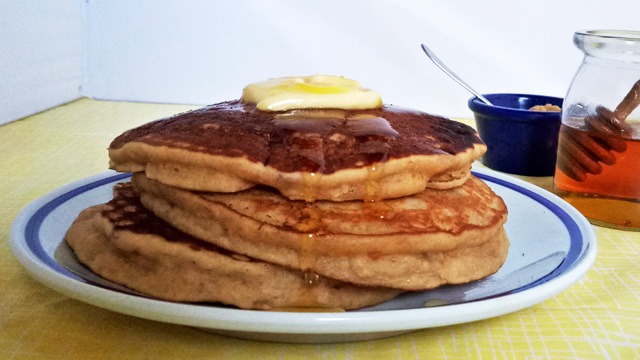 3 No-Egg Peanut Butter Pancakes Recipe 
YES. You can make pancakes without any eggs! When you run out of eggs and need a pancake fix satisfied, turn to this egg substitute that might be quite surprising: peanut butter. The result is this short stack of pancakes that are fluffy, delicious, and is a vegetarian-friendly, guilt-free breakfast.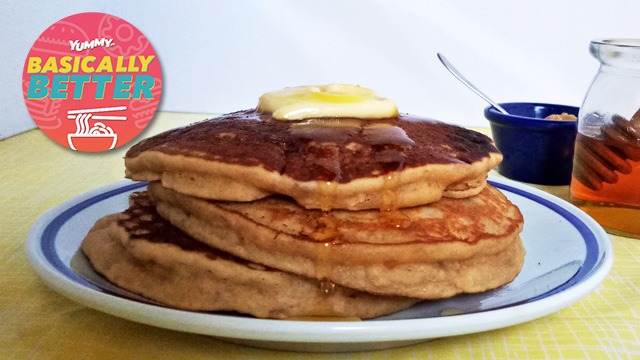 Peanut Butter Pancakes Recipe
Posted in:
Recipe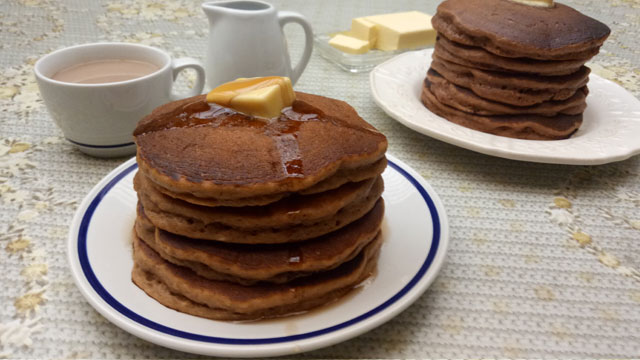 4 Coffee Pancakes Recipe 
Anyone who loves coffee and its taste will agree that adding that addictive flavor to their pancakes is a genius breakfast move. You get to eat, drink, and be totally happy with such a delicious combination! You can even level it up and combine it with some whipped cream cheese and cocoa powder for a tiramisu pancake stack that's worthy of any restaurant.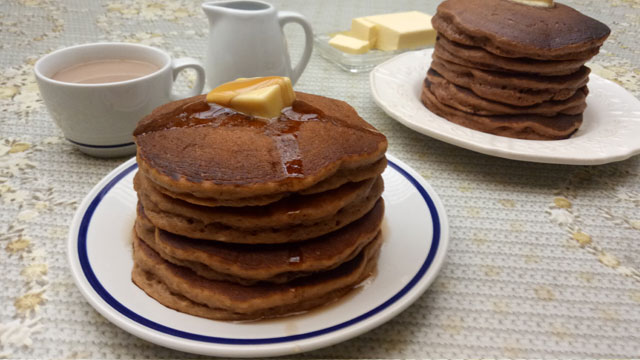 Coffee Pancakes Recipe
Posted in:
Recipe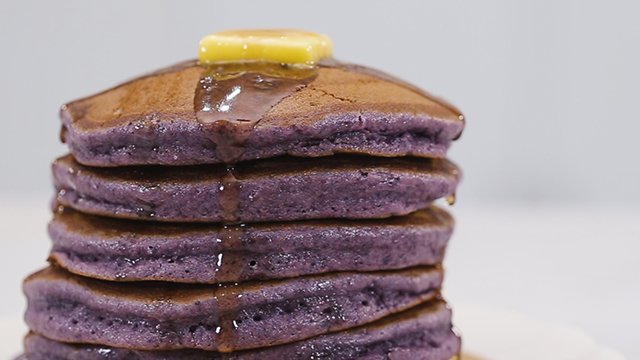 5 Ube Pancakes Recipe 
Before the hype dies down, you'll want to learn how to hack your pancake mix to become these gloriously purple pancakes. Ube halaya is the secret ingredient to make these delicious and ube flavoring is responsible for this vivid hue. 
ADVERTISEMENT - CONTINUE READING BELOW
Recommended Videos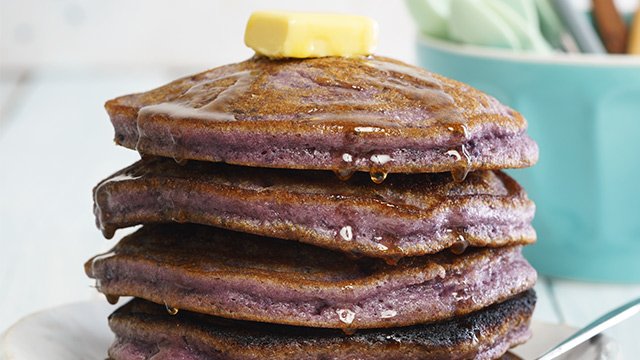 Ube Pancakes Recipe
Posted in:
Recipe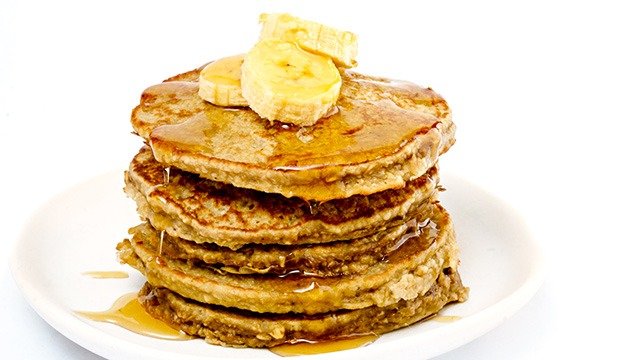 6 Banana Oatmeal Pancakes Recipe 
You just need four ingredients to make this healthier-for-you breakfast meal. With just bananas, oats, baking powder, and eggs, you can make breakfast a more heart-healthy meal. The bananas give these cakes its delicious flavor but it's the oats that make these hearty enough to keep you full and satisfied.
You can also stir in chocolate chips or make an even simpler banana pancakes recipe that doesn't have oatmeal.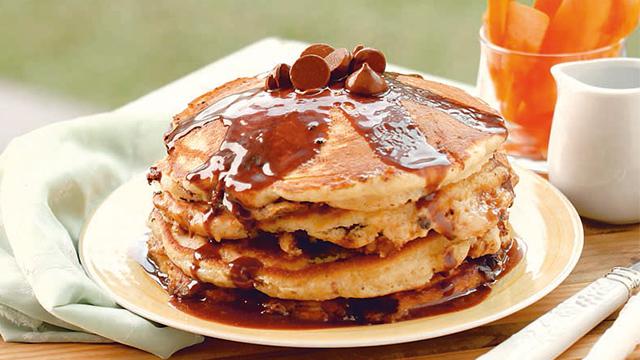 Chocolate Chip Oatmeal Pancakes
Posted in:
Recipe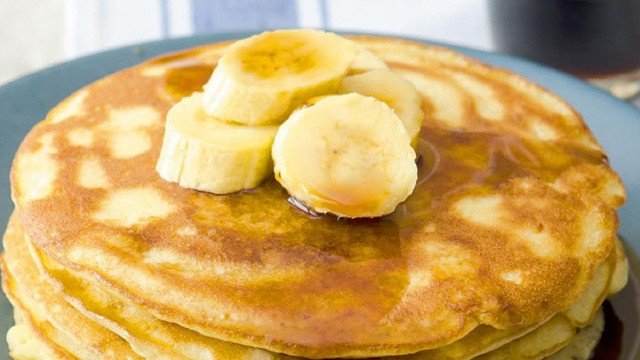 Banana Pancakes Recipe
Posted in:
Recipe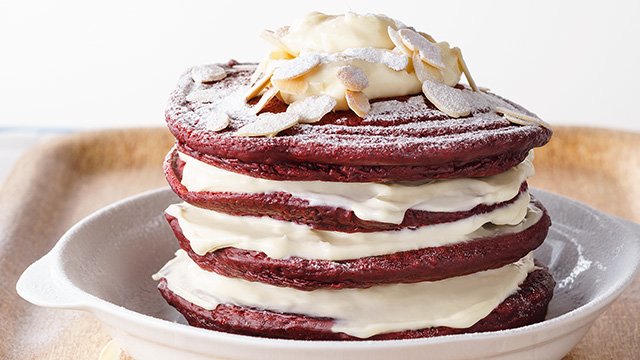 7 Red Velvet Pancakes Recipe 
A truly stunning pancake breakfast meal can be as simple as adding a few ingredients to the mix so it's more irresistible than any dessert. A red velvet pancake is simply a pancake recipe flavored with a little cocoa powder and colored red. Then it's made truly decadent with a whipped cream cheese frosting that is the substitute for the syrup that's drizzled on top of it.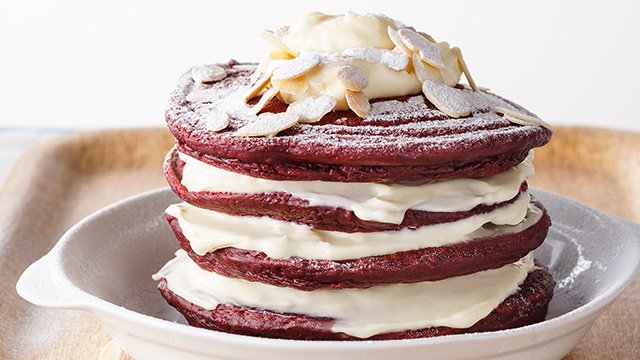 Red Velvet Pancakes Recipe
Posted in:
Recipe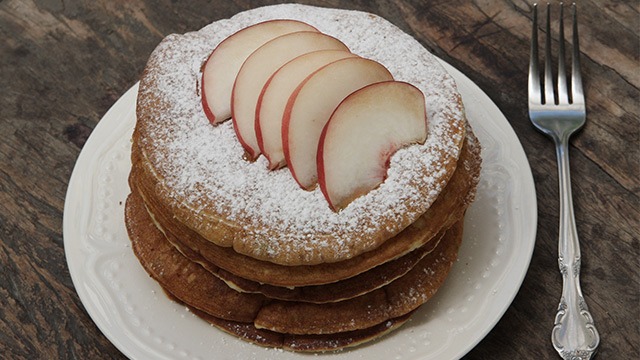 8 Cake Batter Pancakes Recipe 
There are few things easier to make than a boxed mix. Pancake mixes are fast and easy to put together but when you run out if and you don't have all the ingredients to make it from scratch, you can reach for that box of cake mix instead. This boxed mix hack will make you wish it truly was your birthday so you can celebrate it in this way every morning. You can even use that same box mix for treats later for merienda.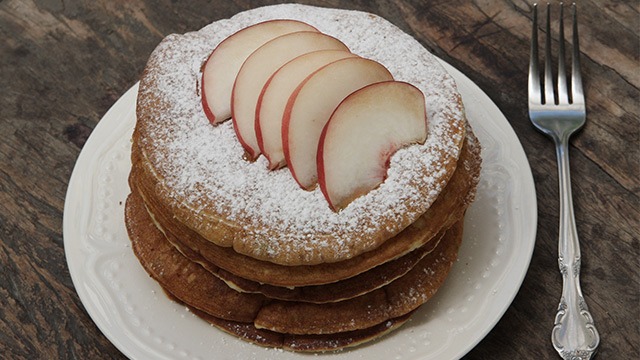 Cake Batter Breakfast Pancakes Recipe
Posted in:
Recipe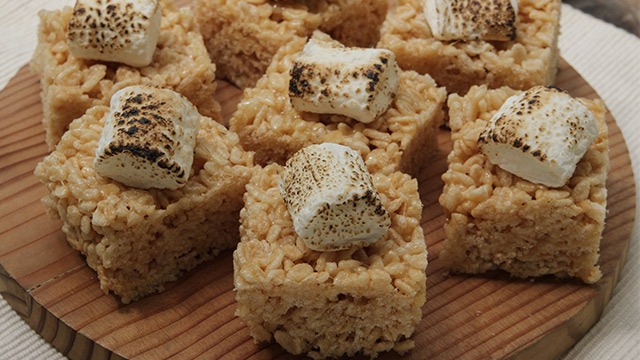 Cake Batter Rice Krispie Treats Recipe
Posted in:
Recipe
ALSO READ: 
***
Thinking about what to cook next? Join our Facebook group, Yummy Pinoy Cooking Club, to get more recipe ideas, share your own dishes, and find out what the rest of the community are making and eating!
Got your own version of the classic dishes? Pa-share naman! Get your recipe published on Yummy.ph by submitting your recipe here!