Stewing is one of the most flavorful ways of cooking. The slow cooking time allows the food to develop more flavors but gives the food to also meld with the other flavors, especially the sauce. The sauce is the defining characteristic of the stew. It's thick, rich, and loaded with flavor from the ingredients and the long cooking time.  
READ THESE: MORE ARTICLES ABOUT EASY PORK RECIPES  
Pork stews are easy and tasty dishes to make. Filipino cuisine is loaded with various ways of cooking the pork and stewed pork recipes are plentiful. Learn about these easy pork recipes, and see which is the stew you want to try this weekend.    

1 Pork Menudo Recipe 
If there is a classic pork stew recipe that's easy to make, it's the pork menudo. This easy pork recipe is easy because it's a recipe that uses ingredients that are staples in almost any kitchen. Plus, it's pork chunks are small enough that it doesn't take too long to simmer and tenderize the chunks. Add in your favorite root vegetables (potatoes and carrots are classic), cubed small, too, and your choices of raisins or pickle relish to add sweetness.
If you want to really speed up the cooking, swap out the small pork chunks and use ground pork instead. You get all the flavor without needing to tenderize the meat.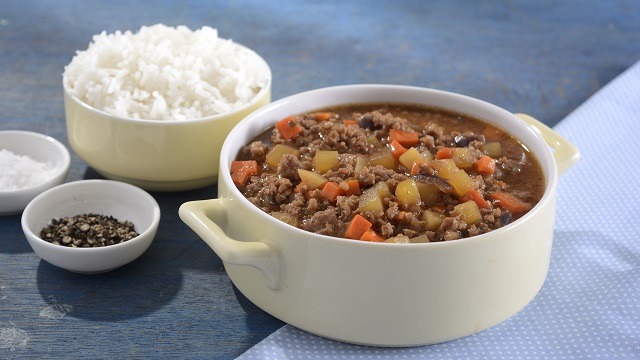 Pork Giniling Na Menudo Recipe
Posted in:
Recipe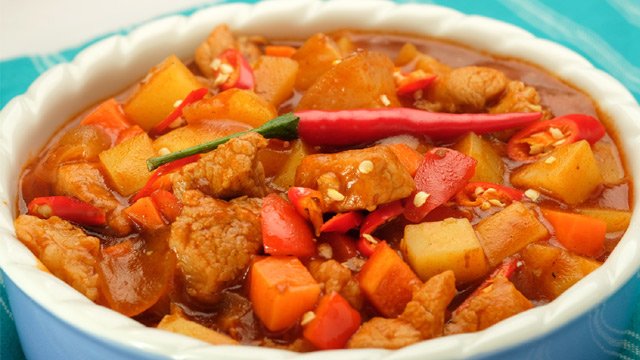 Spicy Menudo Recipe
Posted in:
Recipe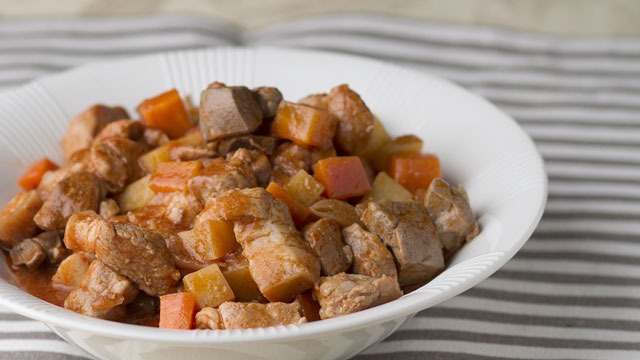 Pork Menudo Recipe
Posted in:
Recipe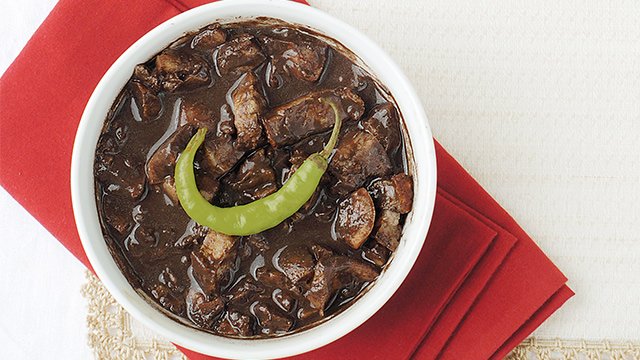 2 Dinuguan Recipe 
Pork blood should be as easy to get from your butcher as pork so the ingredients to this recipe is easy to source as well as make. The key to a tasty and delicious bowl of dinuguan is the vinegar. The tang is there to not only help make this blood stew delicious but it also helps the dish become a rich dark stew.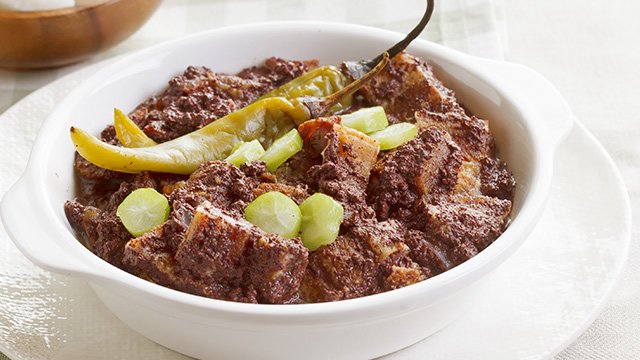 Crispy Dinuguan Recipe
Posted in:
Recipe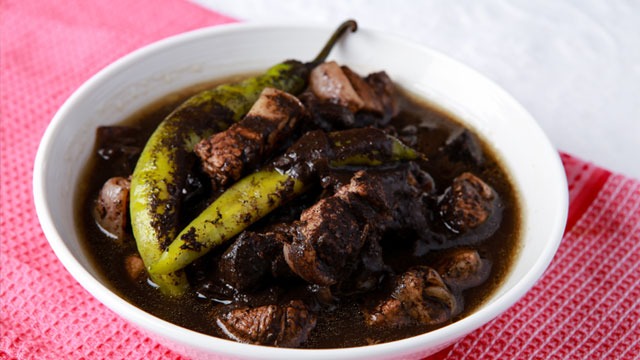 Pork Dinuguan (Pork Blood Stew) Recipe
Posted in:
Recipe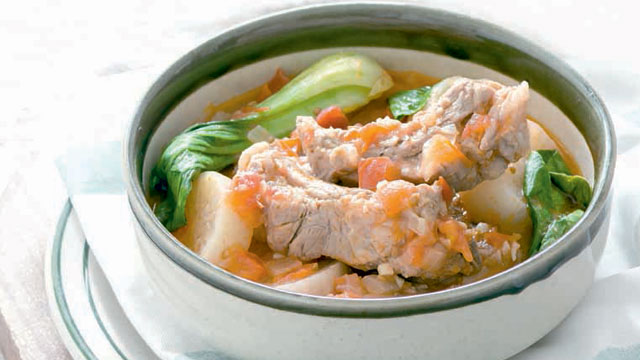 3 Kinamatisang Buto-buto (Pork Bones and Tomato Stew) Recipe
Stock is the flavorful soup made by simmering meaty bones. You can commonly find this in supermarkets and even your local sari-sari store in either cube or granulated form. You won't need it for this soup! The boniest pork parts are transformed into a super tasty and delicious soup. Tomatoes give it a boost of tangy umami flavor. Add your favorite greens to give it a nutritional boost that will complete this simple yet tasty meal. 
ADVERTISEMENT - CONTINUE READING BELOW
Recommended Videos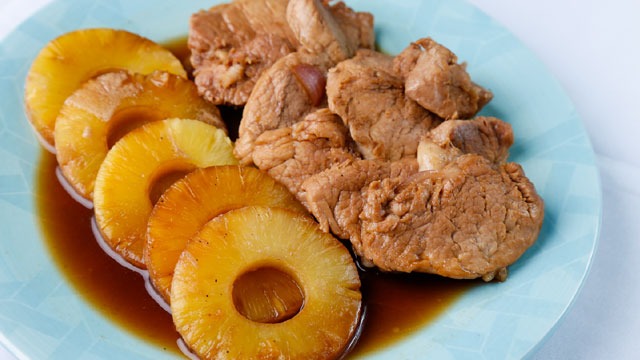 4 Pork Hamonado Recipe 
Sweet and savory are contradicting flavors but if you can create a dish that has both of these flavors in a balance, you have cooked a dish truly worth a celebration. The hamonado is a stewed pork dish that marries the sweet tangy flavor of pineapples with salty savory soy sauce. The pineapple juice in the marinade not only flavors it but also helps tenderize it even before you start cooking. The result is a super tender cut of pork that you can be proud to serve at any gathering. 
You can also use the pata or the pork leg slices to give the sauce of this hamonado a thickened, delicious taste and texture.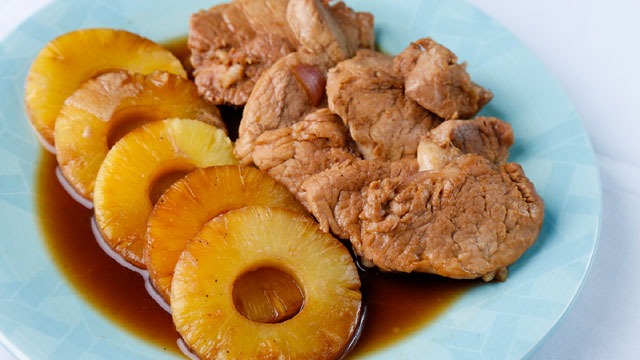 Pork Hamonado Recipe
Posted in:
Recipe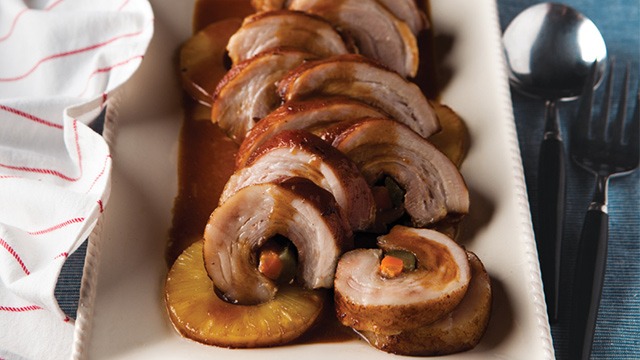 Stuffed Pork Hamonado Recipe
Posted in:
Recipe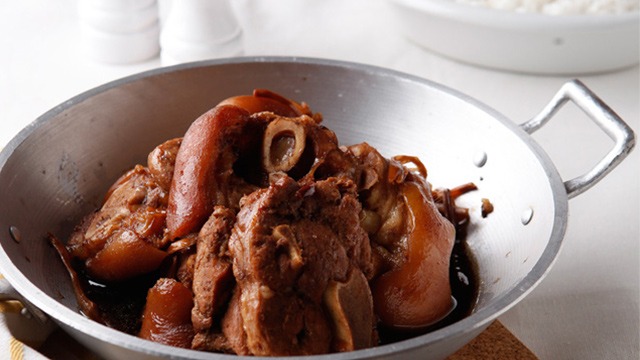 Pata Hamonado
Posted in:
Recipe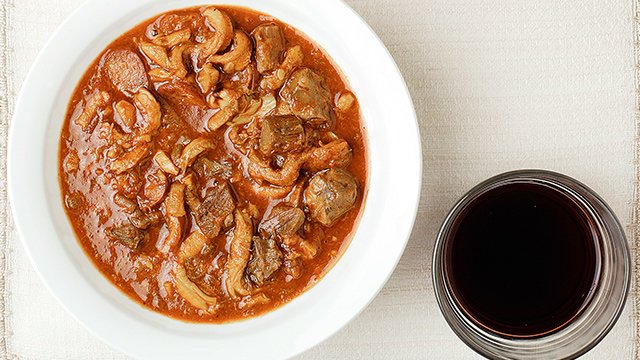 5 Callos Recipe 
Beef tripe is the common cut for the callos but that doesn't mean you can't make it with pork. Swapping out the beef for the pork does little to the overall dish. In fact, it makes it even more accessible since it's a less expensive cut of meat! It still has the garbanzos or chickpeas, paprika, chorizo chunks, and tomatoes. The swap is the only change you need to make to this dish and the resulting dish is just as tasty and appetizing as the original.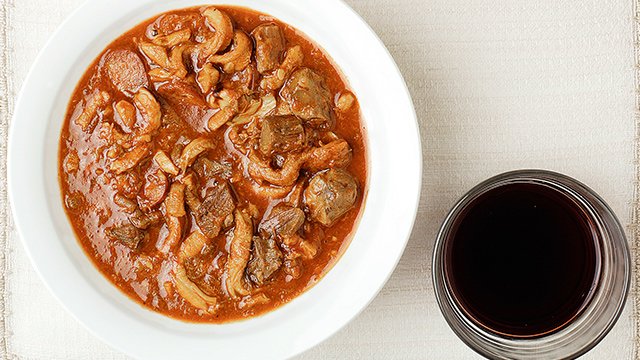 Classic Callos Recipe
Posted in:
Recipe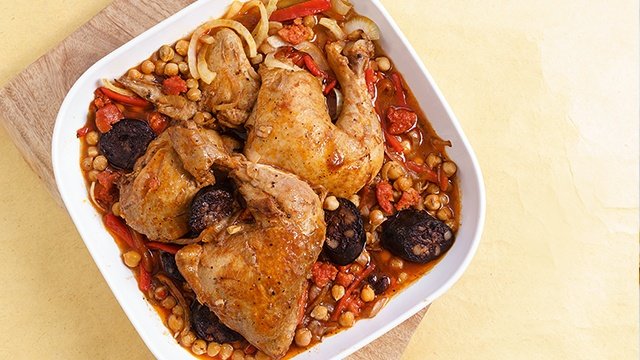 Chicken Callos Recipe
Posted in:
Recipe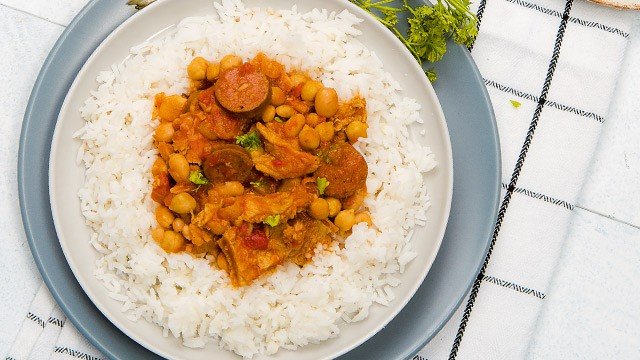 Callos Recipe
Posted in:
Recipe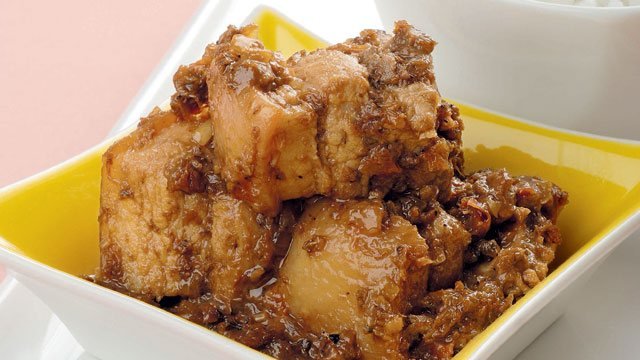 6 Pork Binagoongan Recipe 
Bagoong or shrimp paste is a classic condiment for most, but it's also one powerfully flavorful ingredient to add to dishes. It's the flavor that takes over this pork stew recipe and it's an addictive one. The salty shrimp flavor is the perfect seasoning to whatever pork chunks you want to use, including the fatty pork belly. To tame the saltiness, you can even add some coconut milk or gata to give it a creaminess that just manages to make it even more appetizing.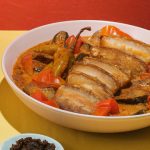 Lechon Kawali Binagoongan sa Gata Recipe
Posted in:
Recipe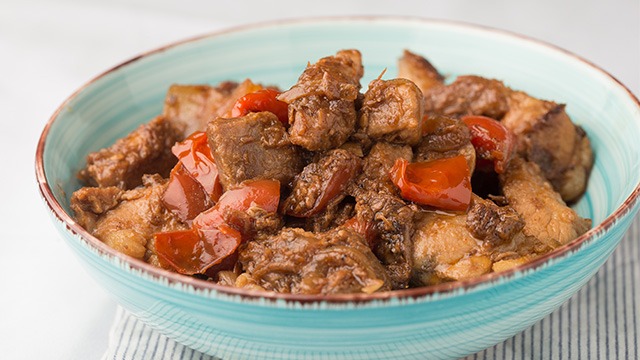 Pork Binagoongan Recipe
Posted in:
Recipe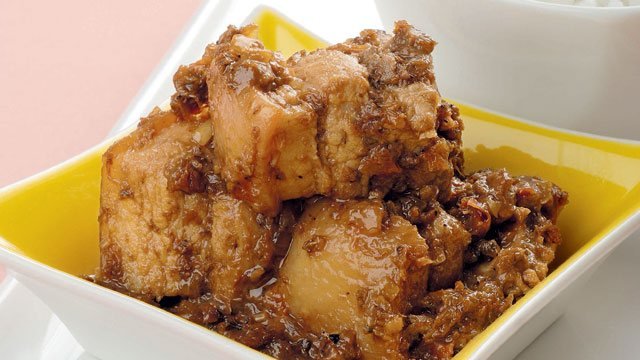 Pork Binagoongan sa Gata Recipe
Posted in:
Recipe
READ THESE: MORE ARTICLES ABOUT EASY PORK RECIPES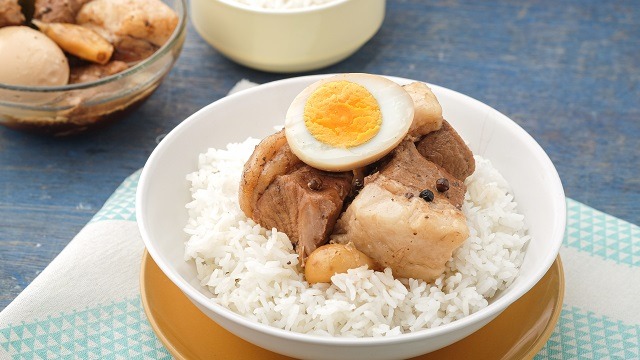 7 Pork Adobo Recipe 
No pork stew recipe list is complete without this dish on it! The most popular pork stew is really the pork adobo. Simmered in vinegar until tender and flavorful, pork adobo is the recipe that every Filipino should master if only to be able to make it on days when homesickness hits. Comfort food at its best can be satisfied with this classic pork stew.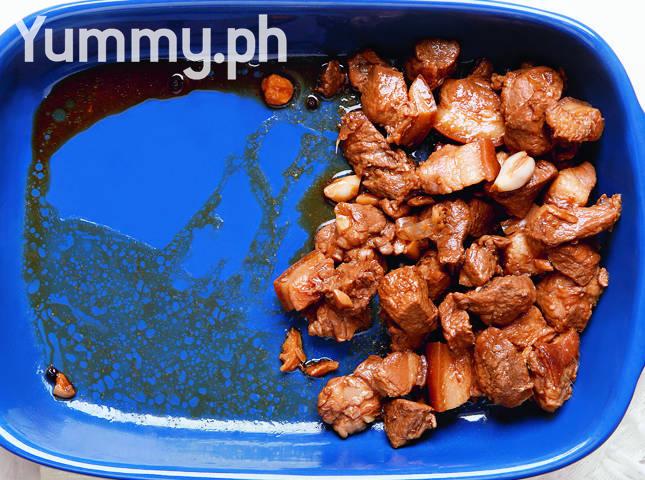 Pork Adobo Recipe
Posted in:
Recipe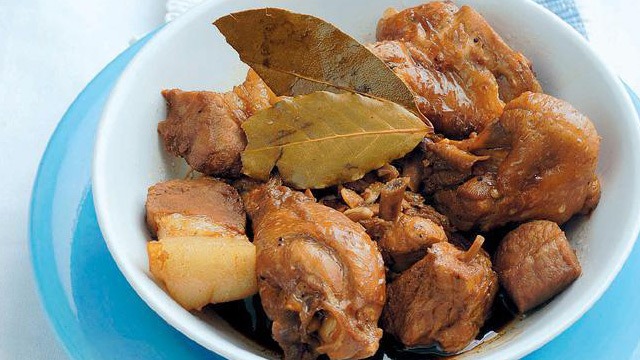 Classic Chicken and Pork Adobo
Posted in:
Recipe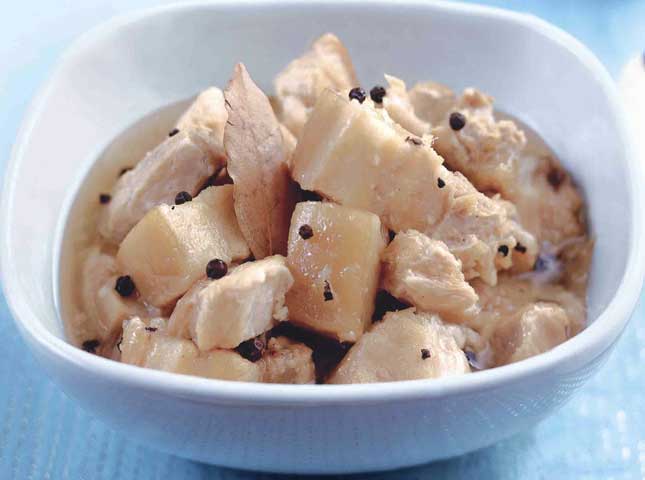 Adobo sa Puti Recipe
Posted in:
Recipe
ALSO READ: 
***
Thinking about what to cook next? Join our Facebook group, Yummy Pinoy Cooking Club, to get more recipe ideas, share your own dishes, and find out what the rest of the community are making and eating!
Got your own version of the classic dishes? Pa-share naman! Get your recipe published on Yummy.ph by submitting your recipe here!