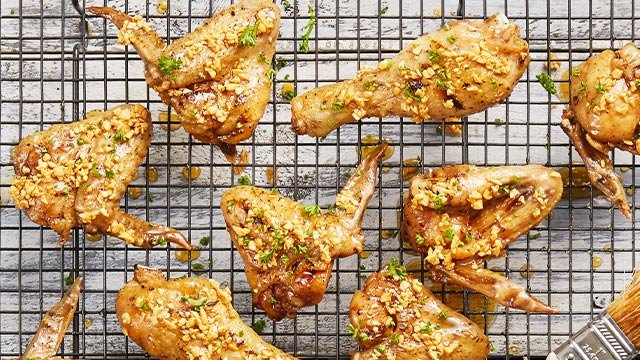 It's always a hassle when you don't want to go out but you are too tired to cook as well. What do when you're hungry? 
One easy solution is to call for food delivery but we have a better, tastier idea that will help you use up ingredients you may already have: raid your kitchen for possible ingredients for a meal. Once you have your ingredients, choose from what you have and see what you can put together! 
Once you've taken stock of what you want to put together, take a look at the easy recipes on this list to see what you can make. We collected several recipes that use up to five ingredients plus cooking oil, salt, and ground black pepper as part of the ingredient list of the recipe. 
How do you make an easy recipe? 
Because these are limited to at most five unique ingredients, you're more likely going to be able to find the recipe you can make with the limited number of ingredients you may have in your kitchen. These recipes are most definitely fast and easy, too: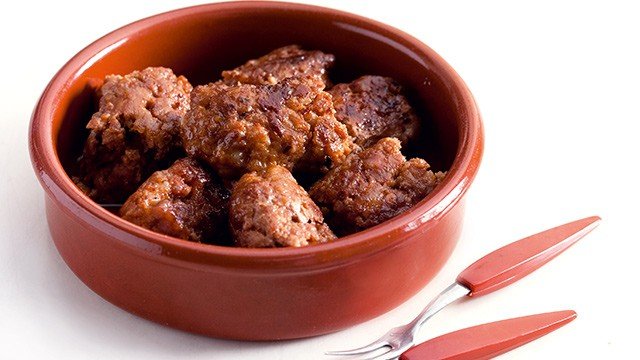 1 Ground Pork + Spices 
Did you know that you can make homemade Spanish-style chorizo at home? You can! The best part about it it doesn't even need a whole basket of ingredients to make it. All you really need are a few key spices and some ground pork to make it and overnight marination to help the flavor develop and become even tastier and more flavorful.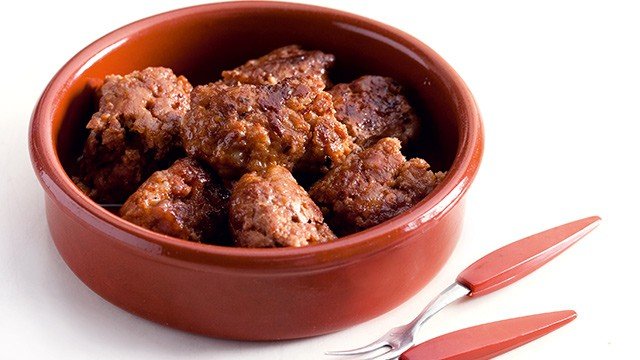 Easy Spanish Chorizo Recipe
Posted in:
Recipe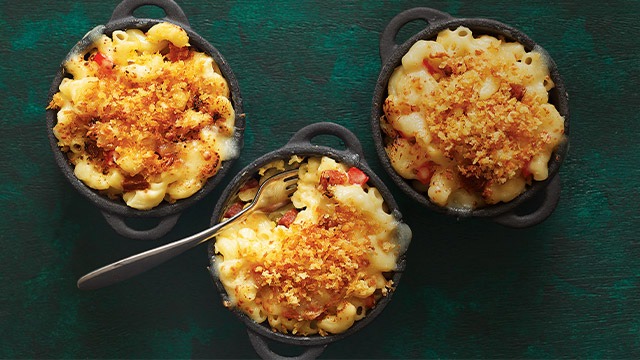 Chorizo Mac and Cheese Recipe
Posted in:
Recipe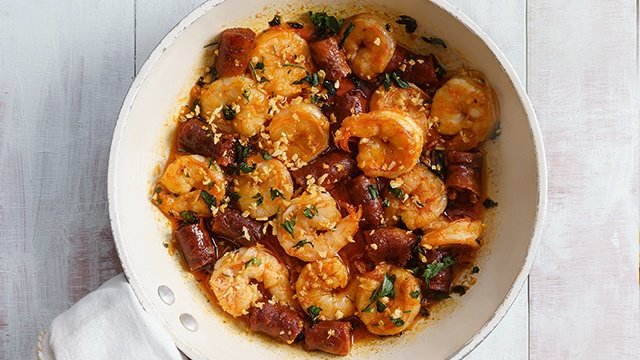 2 Chorizo + Shrimps + Spices + Garlic   
Remember that awesome homemade chorizo earlier? If you made it, then we suggest you might want to make this recipe, too. This spicy chorizo gambas recipe uses chorizo (that homemade Spanish chorizo recipe above will be fantastic in this recipe) as it's main flavoring plus some chili flakes, garlic, and paprika to make it into an elegant and tasty tapas that you can eat spooned over rice or soaked up using crusty bread. 
ADVERTISEMENT - CONTINUE READING BELOW
Recommended Videos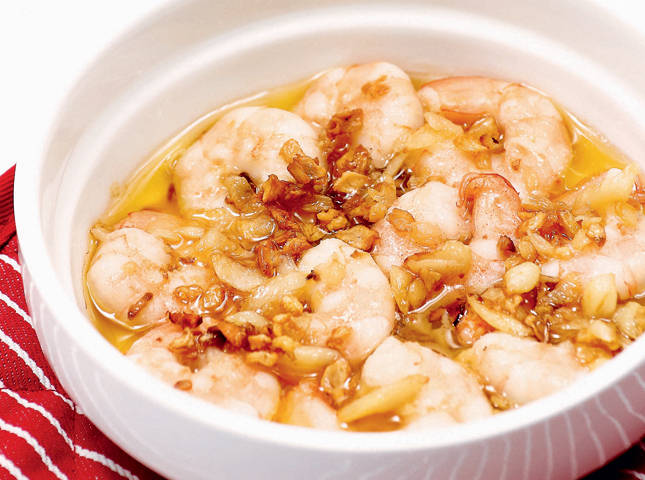 Gambas al Ajillo
Posted in:
Recipe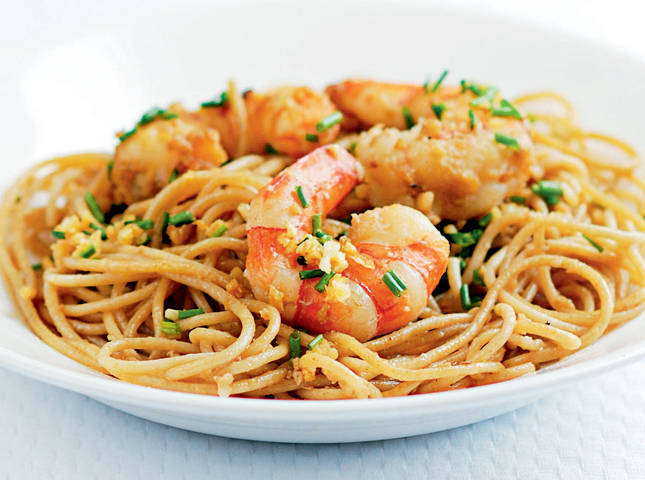 Gambas Pasta
Posted in:
Recipe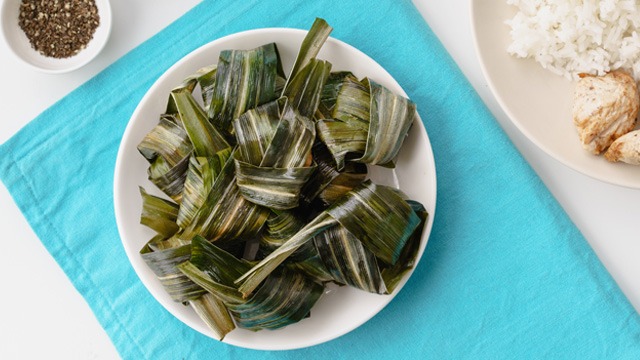 3 Chicken Fillets + Pandan Leaves + Sesame Oil  
You'd be amazed at how a few select ingredients can make some of the most flavorful dishes. Pandan leaves are one such ingredient. Pandan leaves, or screwpine leaves, are aromatic leaves that has notes of almonds, rose, and maybe even a little vanilla essence, too. You'll need to heat up the leaves to extract the delicious aromatic flavors.
This pandan chicken recipe is a great example of how you can use the pandan leaves without the need to boil it. The result is a delicious and aromatic boneless chicken meal.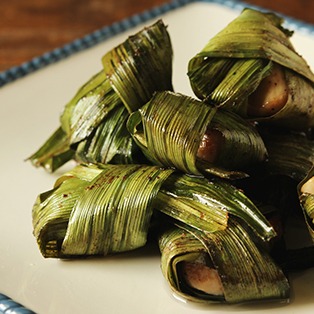 WATCH: How to Make Chicken Pandan
Posted in:
Cooking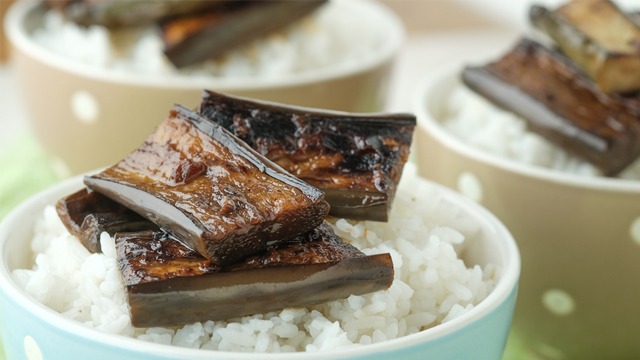 4 Eggplant + Soy Sauce + Vinegar + Garlic + Spices
We don't know about you but cooking adobo has to be one of the easiest ways to make something intensely flavorful. The soy sauce, vinegar, garlic, and a few dried spices are the pillar of the adobo sauce. We're sure you are never without any of these ingredients at home!
However, what can be problematic with the usual adobo you may want to cook is that if it's made with a meat, it will take time to make it since it needs to tenderize. Our solution to that is to skip the meat and grab a vegetable instead. This adobong talong recipe should be just the recipe you want when you're craving the flavors of the adobo but don't have the time to simmer and tenderize meats.
You can even make an adobong tokwa recipe or a spicy tokwang adobo recipe if you're looking for a meatier kind of adobo that doesn't require a long simmer.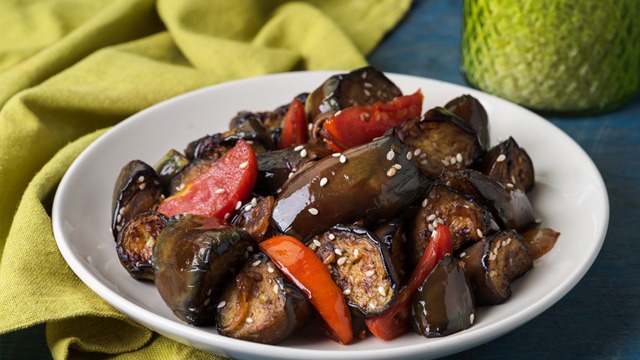 Ginisang Talong Recipe
Posted in:
Recipe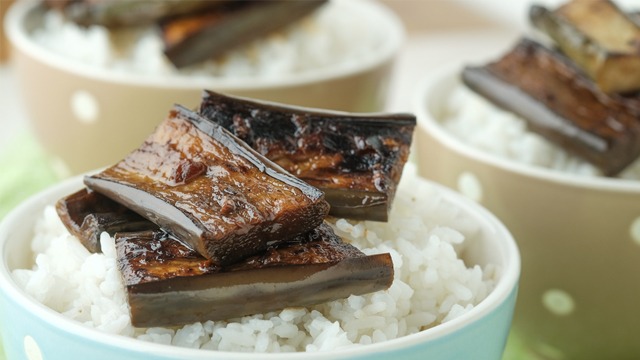 Adobong Talong Recipe
Posted in:
Recipe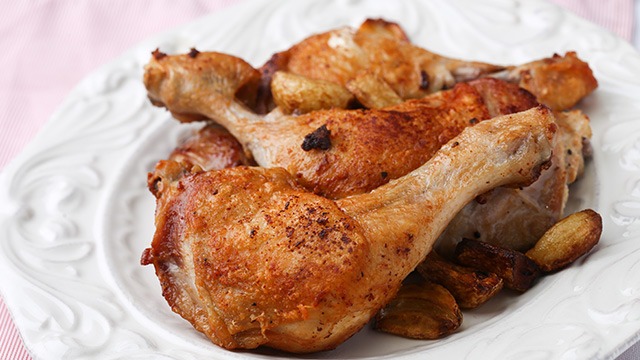 5 Garlic + Chicken + Calamansi + Patis 
Are you craving some really tasty fried chicken but don't want to order in? Then you need to make this recipe. This easy garlic fried chicken recipe is really a basic fried chicken without any need to fuss with a breading. This is a simple fried chicken dish that's flavored and seasoned with some everyday ingredients that we're sure you have in your kitchen right now.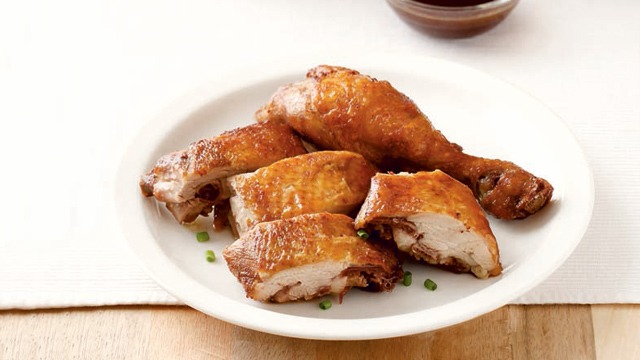 Chinese-Style Fried Chicken
Posted in:
Recipe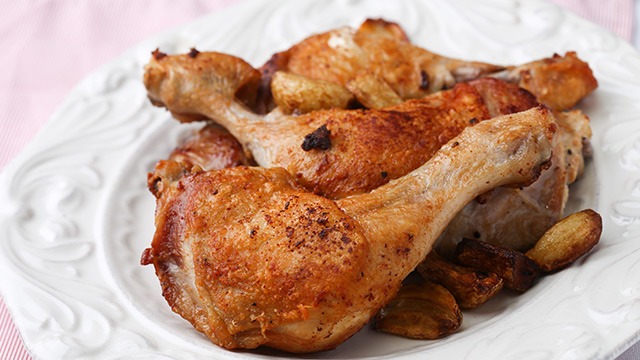 Garlic Fried Chicken Recipe
Posted in:
Recipe
Want to elevate your fried chicken to something that's sticky-sweet and savory? Check out the equally simple and tasty fried chicken recipe below.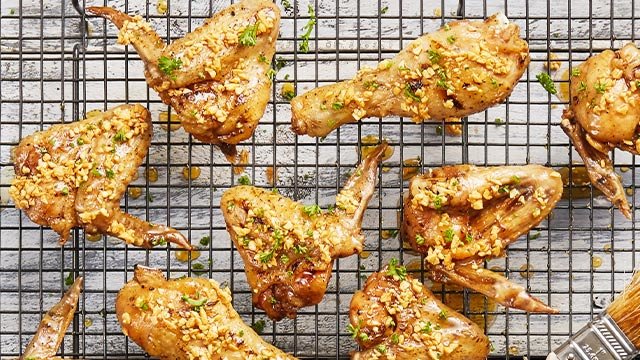 6 Honey+ Chicken + Garlic + Liquid Seasoning 
Chicken is a fan favorite so whatever chicken recipe you can come up with, there's probably a fantastic way to cook it. How to make a fried chicken recipe even better with a few additional ingredients? Make flavorful garlic fried chicken.
This honey-glazed garlic fried chicken recipe is exactly what you want to make if you're wanting something that is both sweet and savory at the same time. It's a simple fried chicken recipe that's been brushed with a glaze that's made with lots of honey, a dash of liquid seasoning, and spoonfuls of toasted garlic bits that will have you licking your fingers with every bite.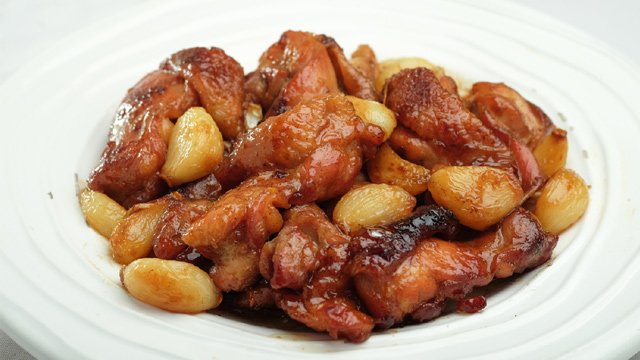 Honey-Glazed Chicken with Garlic Recipe
Posted in:
Recipe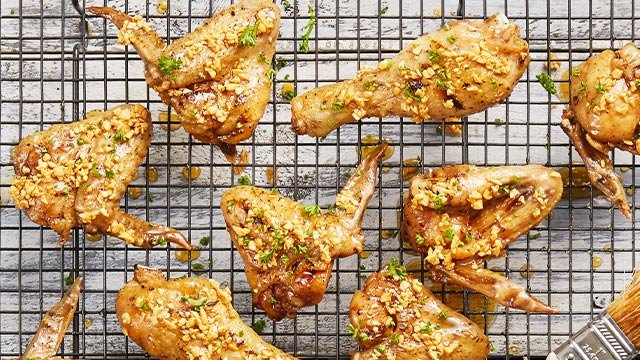 Honey Garlic Fried Chicken Recipe
Posted in:
Recipe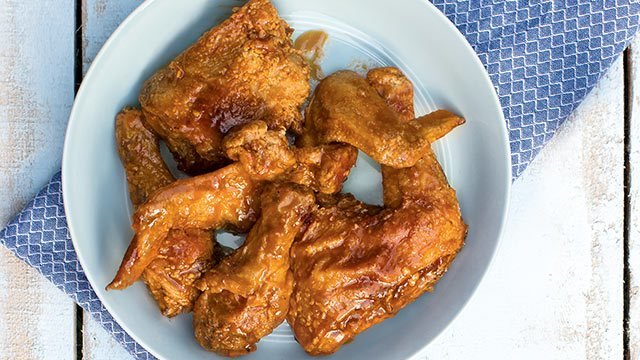 Miso Honey-Glazed Fried Chicken Recipe
Posted in:
Recipe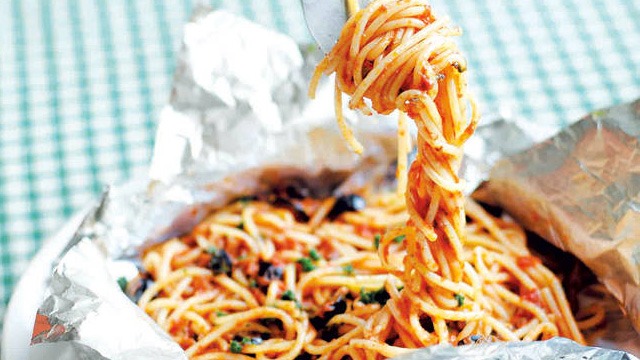 7 Pasta + Tomato Sauce + Olives + Capers + Garlic 
Pasta is arguably one of the easiest, fastest, and satisfying meals you can whip up. You can even make a basic pasta dish with a sauce made with just a few ingredients: good quality olive oil, garlic, and salt (also known as the aglio e olio pasta recipe).
Add a few more ingredients and you have pasta al cartoccio with puttanesca sauce recipe. It's basically a pasta tossed in a sauce made with tomato sauce, olives, capers, and garlic. While you can definitely use olive oil, using canola or any cooking oil that you prefer is totally acceptable. After all, this is you grabbing what you have in your kitchen and using it without the need to go out and shop, too. 
Pasta Al Cartoccio with Puttanesca Sauce
Posted in:
Recipe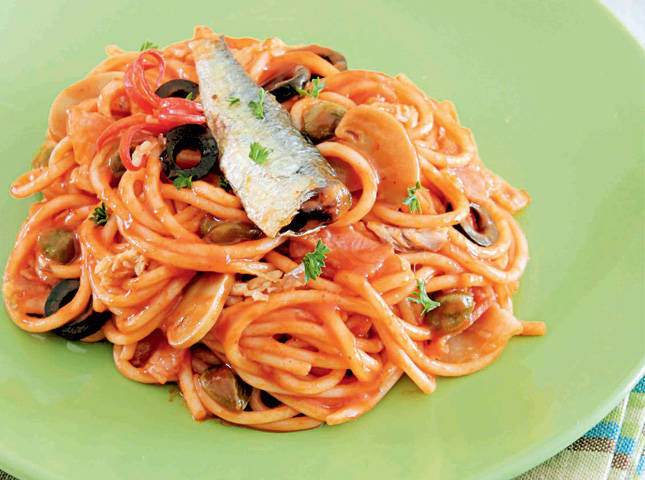 Sardines Puttanesca
Posted in:
Recipe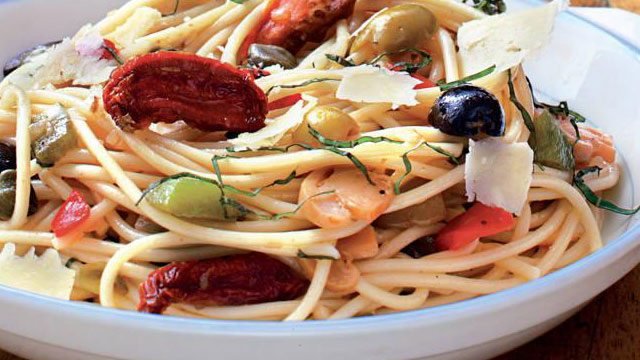 Spaghetti Alla Puttanesca
Posted in:
Recipe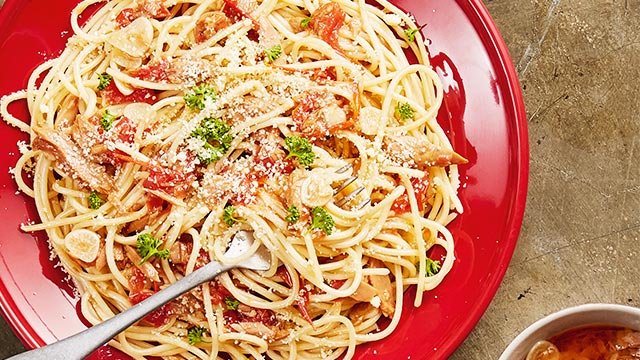 8 Spicy Tuna + Pasta + Garlic + Onion + Tomatoes 
Canned tuna, whether it's in oil or water, has to be one of our favorite canned goods to buy and store in the kitchen. It's ready to eat (if desired), it's tasty, it's filling, and most important of all, it's an extremely versatile ingredient. You can make a multitude of dishes using canned tuna. What we love about tuna is that you can use the entire can for many things. You do not have to drain the liquid that's in the tuna can. In fact, we think you shouldn't because it's one of the most flavorful ingredients you can use in your dishes.
This spicy tuna pasta recipe is a fast and easy pasta recipe. The trick to do this quickly and easily is by using a two-burner stove and cooking both the pasta and the sauce at the same time. While you're bringing the pot of water to a boil and cooking the pasta, you can saute the ingredients for the sauce on the other burner.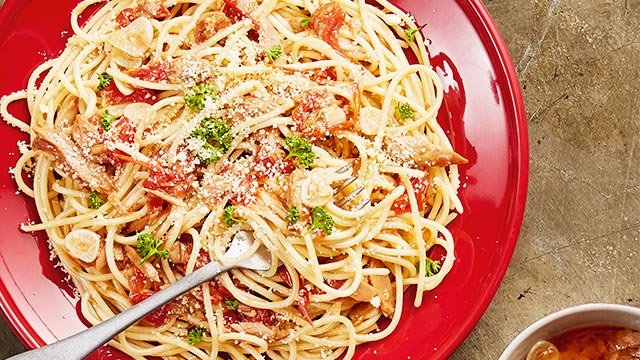 Spicy Tuna Pasta Recipe
Posted in:
Recipe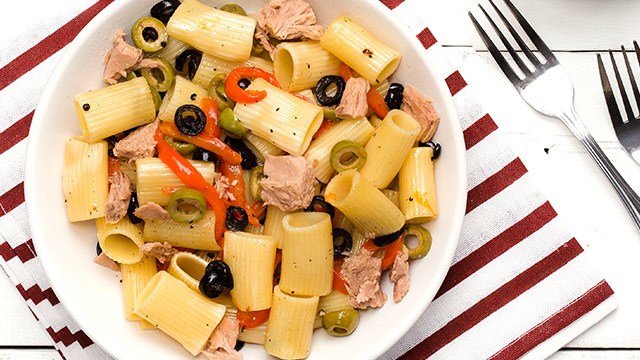 Olive and Tuna Pasta Recipe
Posted in:
Recipe
Were you able to find a recipe that you could make? We're sure there is at least one you can make that's fast and easy to do with the number of ingredients you have. Check out more of our easy recipes here: