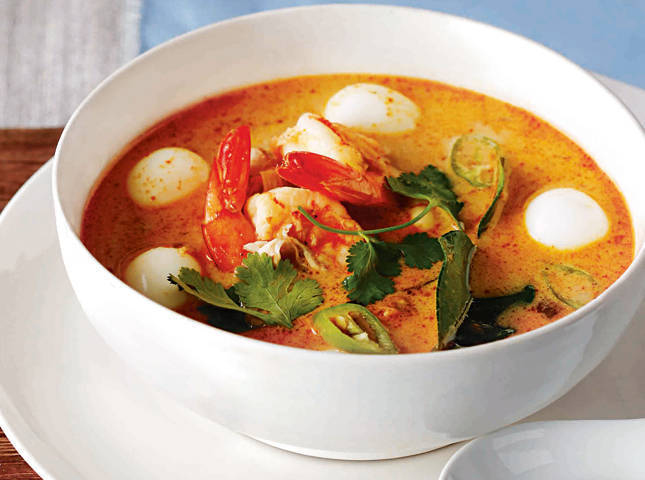 Thai cooking is rich and vibrant with flavors and textures. It uses sweet, spicy, and tangy flavors all together for one cohesive, playful bite. Adapting these Thai recipes into your meal plans will certainly liven up your meal time. In fact, some of these recipes can even fit your no-meat meal plan.
This cuisine has refreshing takes on dishes that mix vegetables and fruits together with its interesting play on spices. Thai cooking is also a great food venture even for beginners in the kitchen. Its focus on light cooking and prepping is intended to highlight the fresh ingredients of the dish.
Here are recipes to kickstart your love affair with Thai cuisine: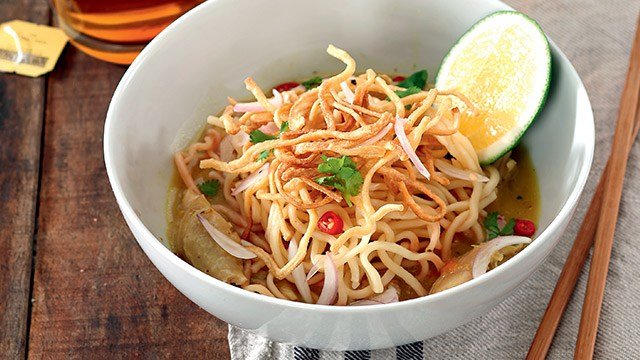 1 Khao Soi (Thai Curry Noodle Soup) Recipe
This 45-minute curry noodle recipe has all the essential Thai flavors in one bowl. This conventional bowl of noodles includes cardamom, coriander, chilis, lemongrass, turmeric, ginger, cilantro, fish sauce, and coconut milk. All these seemingly contrasting flavors come together in this delicious bowl of soup that, would you believe, is traditionally eaten for breakfast.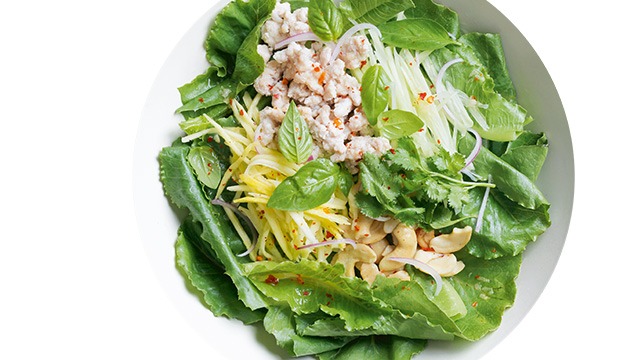 2 Thai Green Salad Recipe
Going healthy is made easier when you've got tasty, quick, healthy recipes like this salad. In just 28 minutes, you get a salad unlike any other you've ever had. Check out these ingredients: it's got ground pork, lime juice, cilantro, basil, green papaya, green mango, and cashew nuts. This makes a great appetizer to start a meaty entree.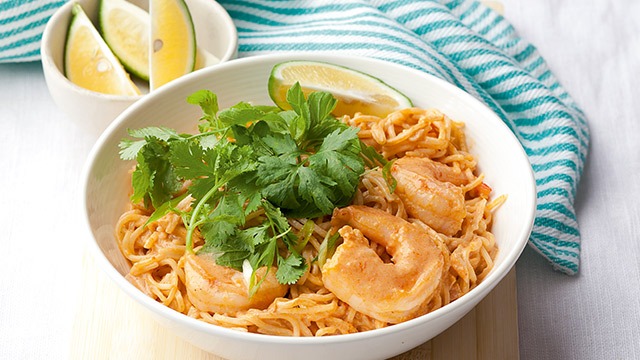 3 Shrimp Curry Noodles Recipe
Another easy-to-prepare but filling meal, this shrimp curry noodles can be done in 25 minutes. A pro tip for the efficient cooker is that you can save yourself the hassle and buy shrimp that's already shelled and deveined. Of course, nothing beats fresh shrimp straight from the sea. After all, shrimp is the star of this recipe. Its plump, velvety juiciness will be complemented by traditional Thai flavors such as curry paste, lemongrass, lime, and basil. 
ADVERTISEMENT - CONTINUE READING BELOW
Recommended Videos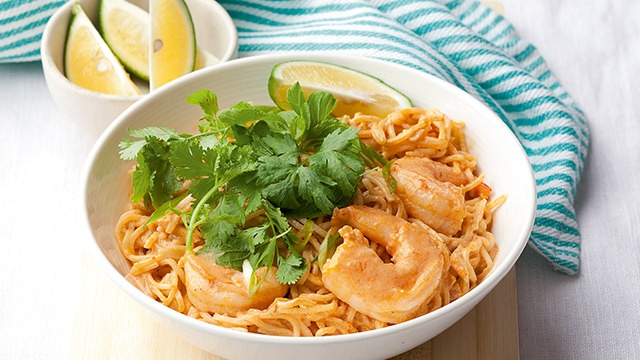 Shrimp Curry Noodles Recipe
Posted in:
Recipe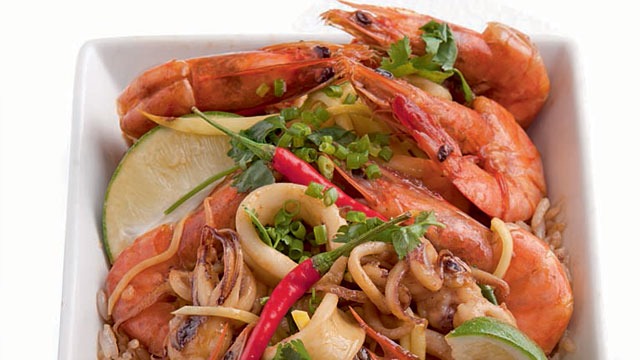 4 Seafood Bagoong Rice Recipe
Another benefit of Thai cooking is that you don't have to completely say goodbye to familiar ingredients and tastes that you love. That being said, if you're in the mood for rice and bagoong—this is another one for the books.
Probably one of the ultimate bagoong rice recipes out there, this bagoong rice version is loaded with shrimp, squid, and those bright, loud, and irresistible Thai spices. Add to that your favorite type of bagoong, you can expect a classic Thai flavor explosion in your mouth. Now, imagine this scrumptious dish prepared in less than an hour (45 minutes to be exact)! This is definitely worth the prep time before you indulge!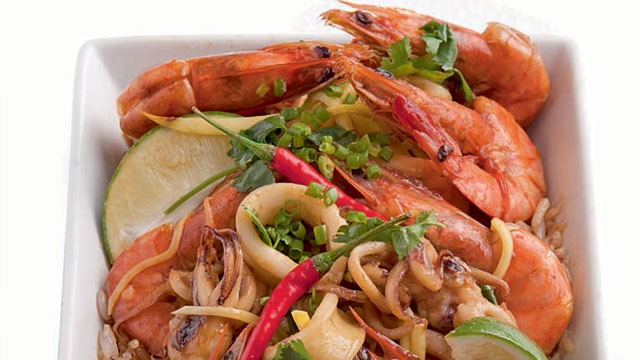 Seafood Bagoong Rice Recipe
Posted in:
Recipe
5 Basil Shrimp Cake Recipe
Who doesn't love a good old "crunchy on the outside but tender and flavorful on the inside" combination? Shrimp is the star in this savory Thai shrimp cake. You will enjoy how the basil evens out the flavour of this deep-fried dish. Easy to prepare, this recipe makes for the perfect meal paired with steamed rice.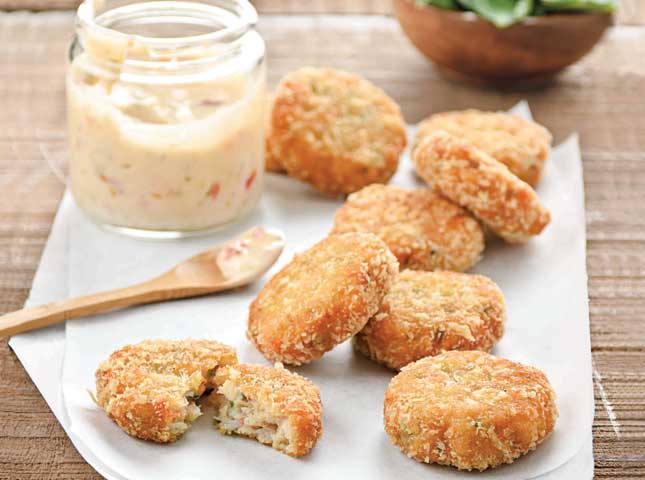 Basil Shrimp Cake
Posted in:
Recipe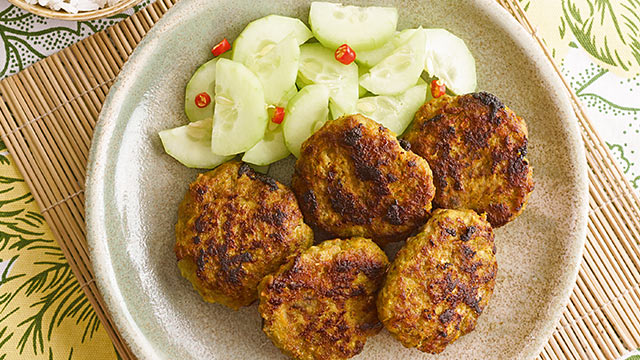 6 Pork Sausage Recipe
What you will enjoy in this recipe is not only how easy it is to prepare, but that you can actually stock up for reserves! These unique pork sausages are infused with Thai flavors that will put a unique twist to your usual packed lunch. With this recipe, you can create two batches in under an hour.
7 Sauteed Pork and Eggplant Recipe
This spicy and saucy dish will taste like a dream with plain rice. What's great about this is that the eggplant will naturally sweeten the dish, smoothly complementing the pork and other flavors. It's going to be a delightful bite!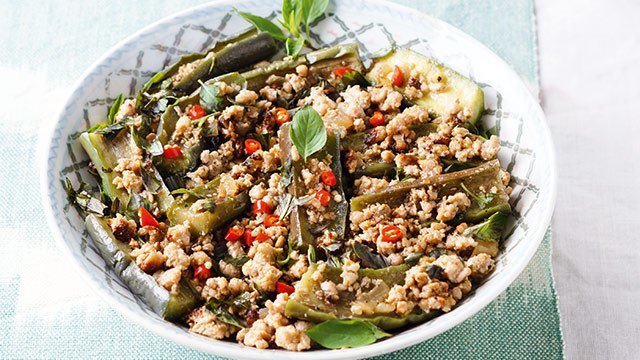 Sauteed Pork and Eggplant Recipe
Posted in:
Recipe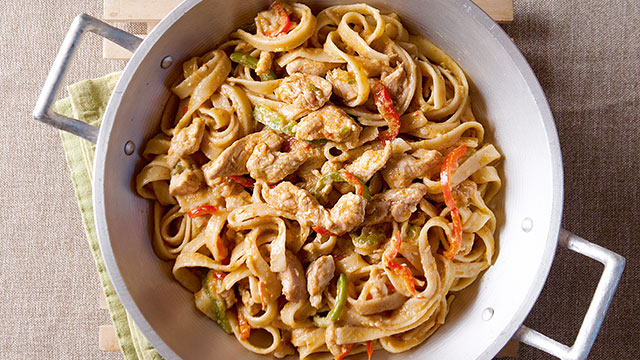 8 Chicken Curry Noodles Recipe
Thai cooking is known for how its different spices come together in a single dish. You can put that to the test with this 30-minute meal. Tickle your tastebuds with red curry, chicken, and noodles. If you're aiming to impress the household or houseguests, this can be your ace card!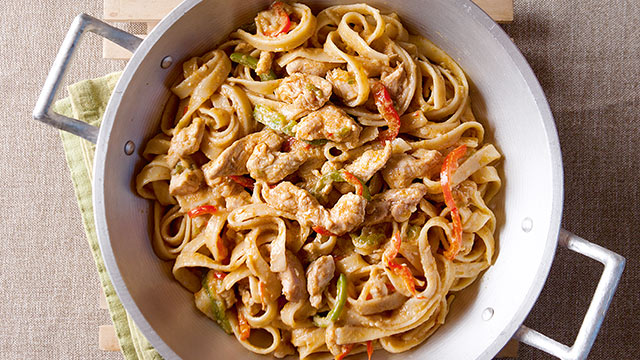 Chicken Curry Noodles Recipe
Posted in:
Recipe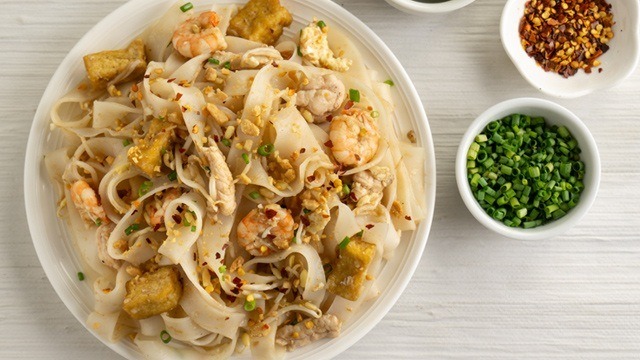 9 Chicken And Shrimp Pad Thai-Style Noodles Recipe
Who doesn't love pad Thai? We know we do! It's nutty. It's spicy. It's sweet and spicy. Dotted with lots of tofu, chicken, and shrimp, its popularity is well-deserved. Did you know that you can actually cook your own bowl at home? The answer is "yes" and yes, you have to cook it soon!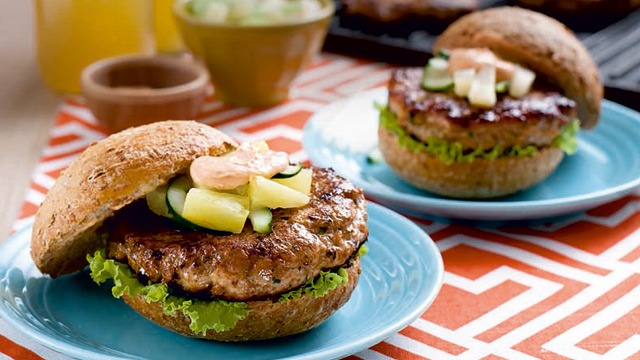 10 Thai Chicken Burgers Recipe
Another Thai classic is this chicken burger recipe. Faithful to its roots, this dish is the culmination of spicy, sweet, and tangy. It's not just any spice-infused chicken patty, too. It's topped with juicy pineapples, cucumbers, and pomelo bits. It's definitely a burger that's quite out of this world. Don't miss out on this taste adventure and give it a try.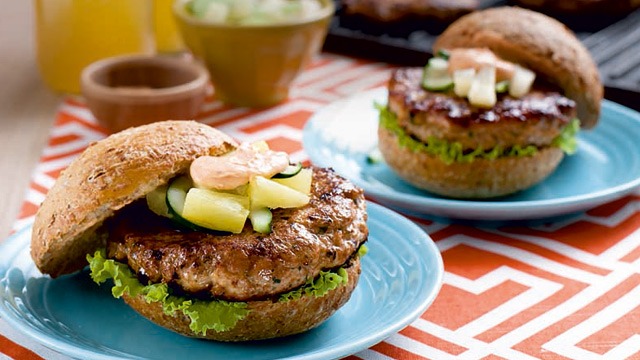 Thai Chicken Burgers Recipe
Posted in:
Recipe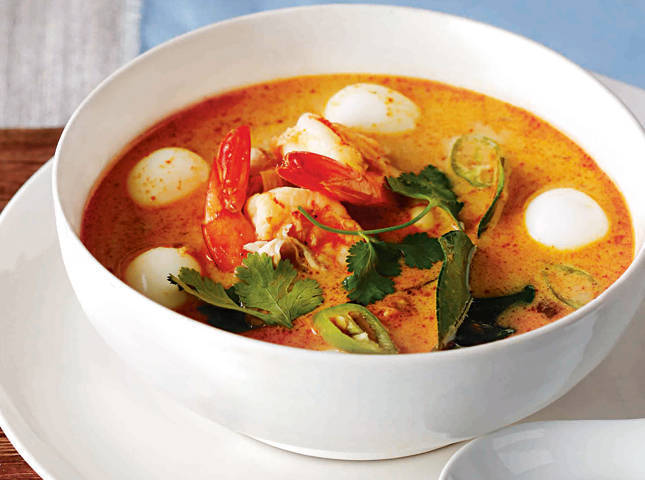 11 Tom Yum with Shrimp and Quail Eggs Recipe 
Another Thai recipe essential is the all too flavourful Tom Yum. It's hot and comforting; perfect for a chilly night. It doesn't stop there, though. It's also tangy, fragrant, and creamy. Its earthy flavor is packed with umami which makes it very addicting! For a well-rounded dish, all these thrilling tastes come together in one slurp of the soup. It also contains other amazing ingredients like shiitake mushrooms, quail eggs, and of course, more shrimp! Would you believe this delicious seafood soup can be prepared in just 25 minutes?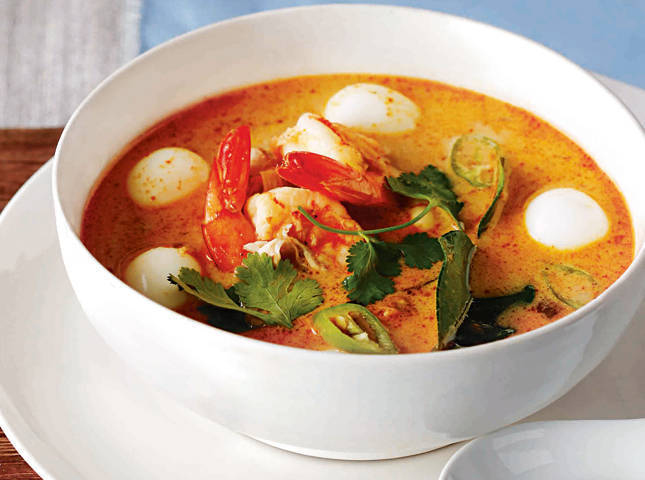 Tom Yum with Shrimp and Quail Eggs
Posted in:
Recipe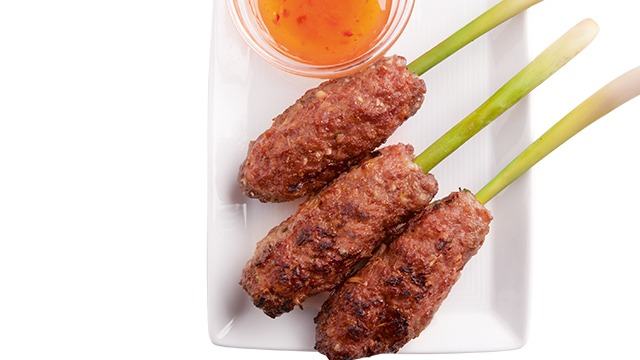 12 Grilled Pork Skewers Recipe
If you're on the quest to taste a different kind of grilled pork, we've got you covered. Instead of the usual barbecue sticks that add that burnt wood flavor to the meat, this recipe uses lemongrass as your skewer! Your mouth will water at the aroma of this delicious delight. The pork is loaded with bold flavors of garlic, coriander, green onion, and black pepper. You'll find yourself getting more than one stick, that's for sure!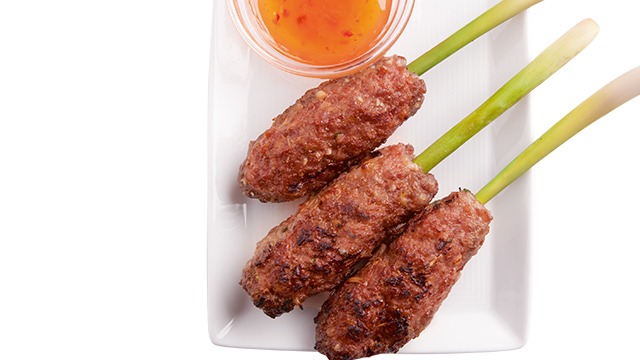 Grilled Pork Skewers Recipe
Posted in:
Recipe
We hope you're planning to add Thai ingredients to your next grocery list for these recipes! Any of these will surely ignite your love for Thai cuisine. We guarantee satisfaction. If you've picked your fave recipe, let us know in the comments below and let us know if you put any twist (or blunders) you've done to make the recipe yours. Bookmark this list so you can have a tasty and exciting recipe to pull out at any time.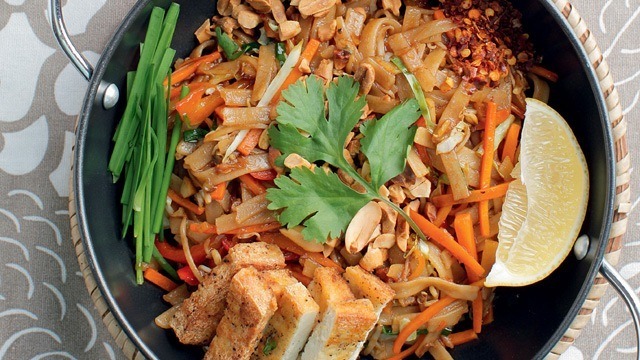 Pad Thai For One? We Have a Recipe!
Posted in:
Cooking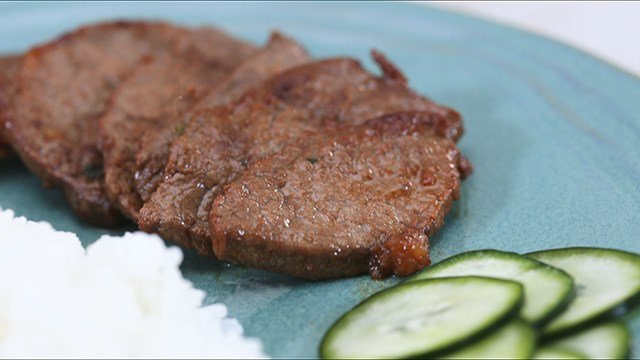 WATCH: How to Make Thai Beef Tapa
Posted in:
Cooking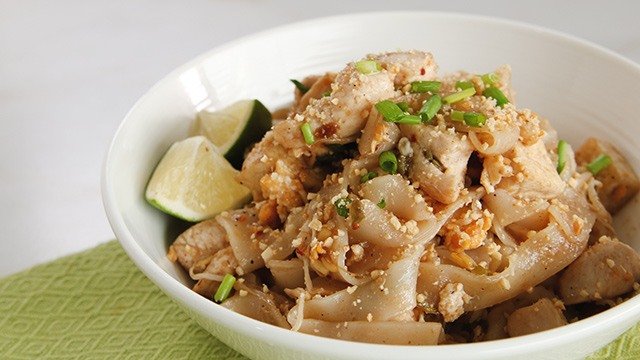 WATCH: How to Make Easy Chicken Pad Thai
Posted in:
Cooking