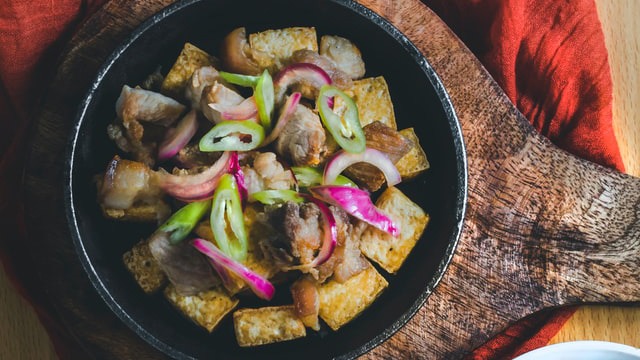 Tofu, or tokwa, may be an underrated ingredient in households who love their meat. If you haven't given tofu a chance, you should. You can serve it in any number of ways, especially since tofu is a great meat substitute! 
READ THESE: MORE

 ARTICLES ON TOFU  

 
You don't have to use it as a substitute. Simply fried tofu is great eaten on its own with a dipping sauce of soy sauce and spiced vinegar but you can jazz it up, too. Just change the sauce that you toss it in. Whether you're a tofu lover or just learning to appreciate the many ways tofu can be cooked and prepared, here are easy tofu recipes that you may want to try and make for dinner: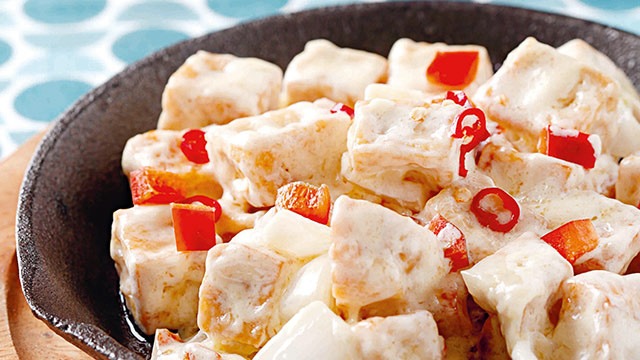 1 Creamy Tofu Sisig Recipe 
If you're missing the creamy sisig of a certain fried chicken restaurant, look no further! You can recreate it at home using this easy recipe using tofu. The secret is really the creamy mayonnaise dressing that coats each square.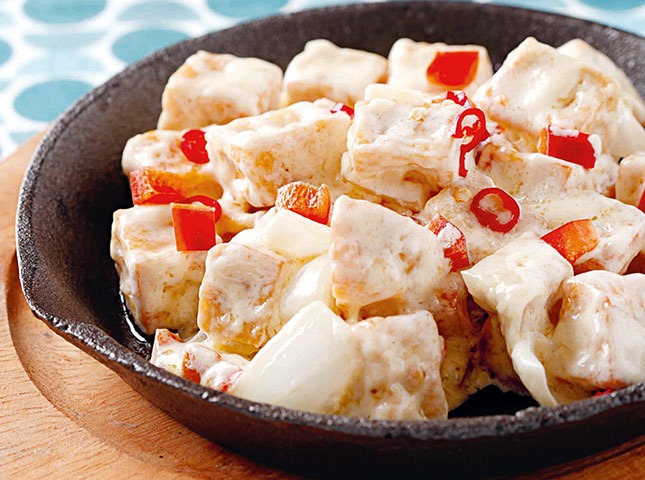 Tofu Sisig Recipe
Posted in:
Recipe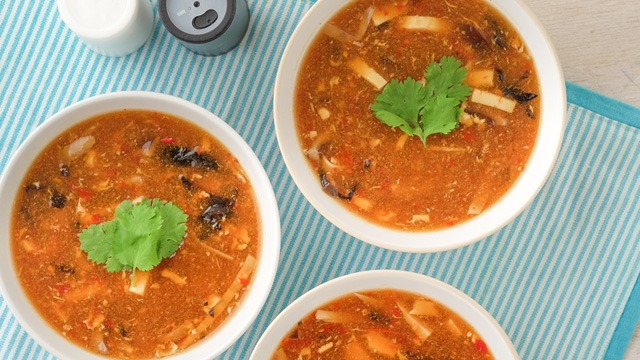 2 Hot and Sour Soup Recipe 
These orange-hued bowls contain chunks of silken tofu, or soft tofu, that swim in the delicious and super flavorful broth. The soup is what tastes hot and sour. Chinese vinegar is what gives this hot and sour soup its tang while the chili garlic sauce gives it a hot or spicy kick. It helps that this is best served while hot so the texture of the soup doesn't liquefy as it cools down.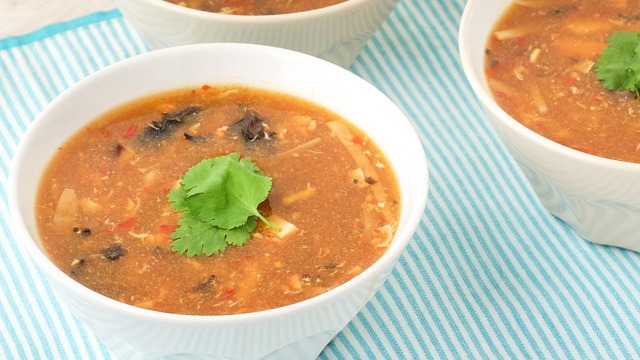 Hot And Sour Soup Recipe
Posted in:
Recipe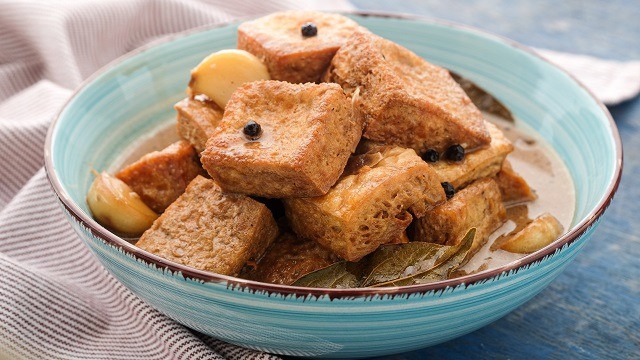 3 Tokwang Adobo sa Gata Recipe 
Adobo is simply delicious, so it's just right that if you're looking for a meat substitute, tofu is the way to do it easily. However, did you know that adobong tokwa is just as delicious when you add some gata or coconut milk to the mix? It is and you'll have to make it yourself to be just as addicted to this version as the original.      
ADVERTISEMENT - CONTINUE READING BELOW
Recommended Videos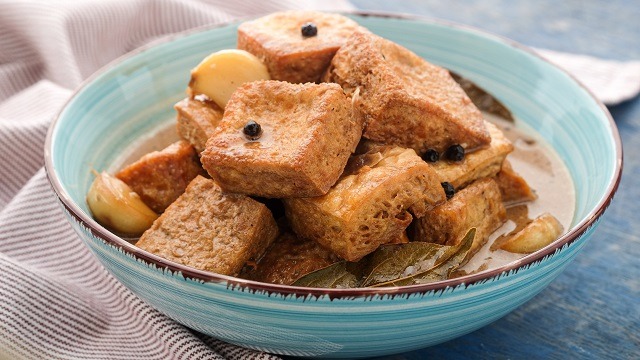 Tokwang Adobo Sa Gata Recipe
Posted in:
Recipe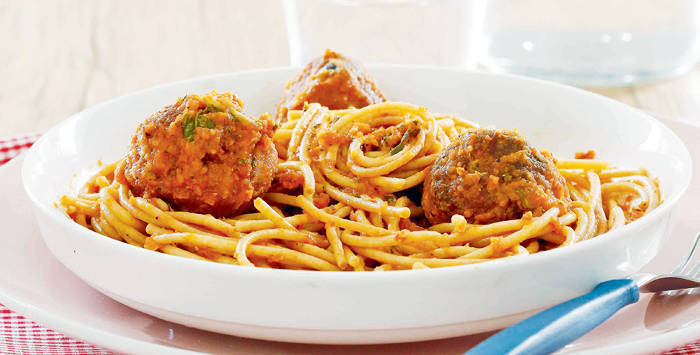 4 Spaghetti with Tofu Meatballs Recipe 
Spaghetti and meatballs may not be super simple but if you really want to take the meat out of the meal, this is a fantastic way to introduce it. These meatballs look so good, no one needs to know it's not made of meat.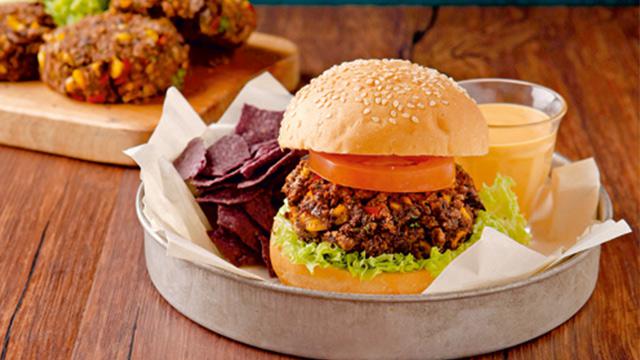 5 Spicy Tofu Mayonnaise Recipe 
The burger can be as meaty as you like but healthier eats can be delicious with some adjustment. This burger is made with black beans while the mayonnaise is made with tofu. That makes this burger meatless but remains totally flavorful. Plus, there's no need to fear the uncooked egg yolk in the mayonnaise because the tofu takes the place of the egg, giving it a creamy consistency that's surprising but delicious.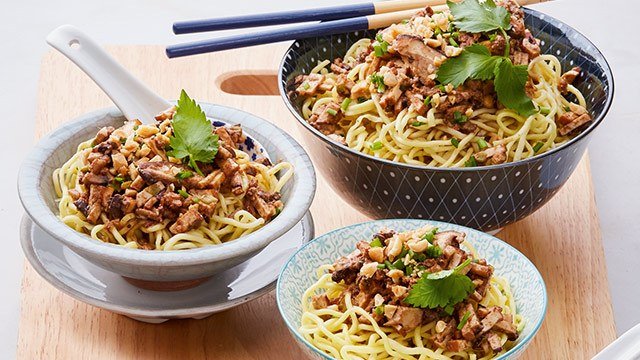 6 Dan Dan Noodles Recipe 
Don't these noodles look fantastic? This recipe is one of those classic Chinese recipes that have many variations but don't be intimidated by the number of ingredients! It's easy to cook once all the ingredients are prepared. Plus, you don't need to skip the meat for this recipe if you don't need to.
However, the smoked tofu may be difficult to get your hands on. Instead, just use the usual firm tofu and let the other ingredients make up for its flavor. It's delicious with or without the smoked tofu because the sauce mixture is flavorful already. You can even make a spicy version!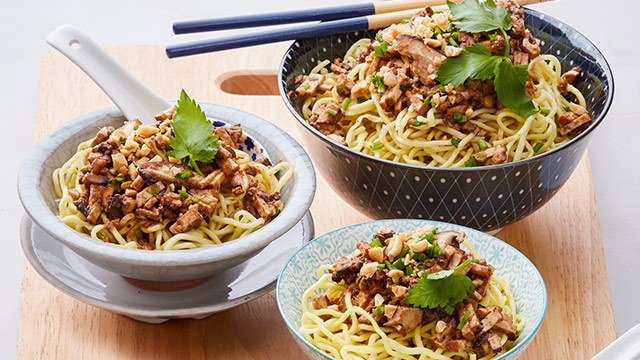 Dan Dan Noodles Recipe
Posted in:
Recipe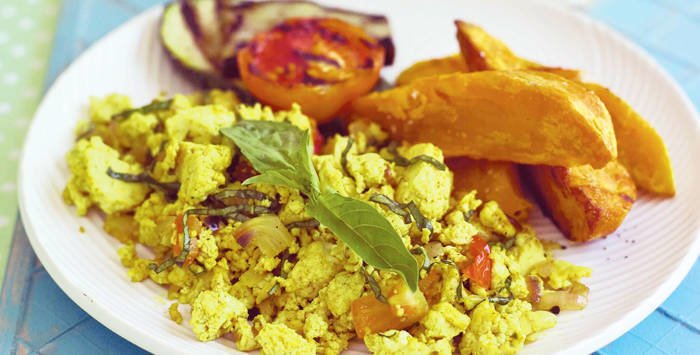 7 Tofu Scramble Recipe
Who would have thought that tofu can be an egg substitute for more than just your baking recipes? Firm tofu is squeezed and given a good crumble before being tossed in a frying pan. The paleness of the tofu is offset when you add this surprising but almost flavorless spice: ground turmeric. The turmeric colors the tofu egg-yellow but is supported by other spices and salt to make you think that you really are eating an egg. Whether you're eating this for breakfast or want breakfast for dinner, this is another great way to introduce tofu into your everyday meals.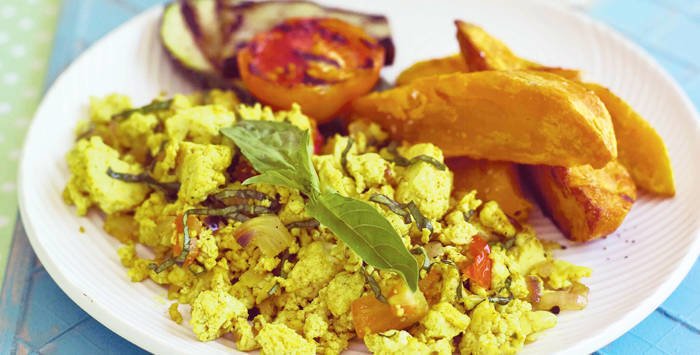 Tofu Scramble with Kamote Fries Recipe
Posted in:
Recipe
READ THESE: MORE

 ARTICLES ON TOFU  

 
Making tofu a more regular part of your meals can be a delicious exercise in broadening your cooking skills. What other tofu recipes are you interested in making for dinner? 
ALSO READ: 
***
Thinking about what to cook next? Join our Facebook group, Yummy Pinoy Cooking Club, to get more recipe ideas, share your own dishes, and find out what the rest of the community are making and eating!
Got your own version of the classic dishes? Pa-share naman! Get your recipe published on Yummy.ph by submitting your recipe here!