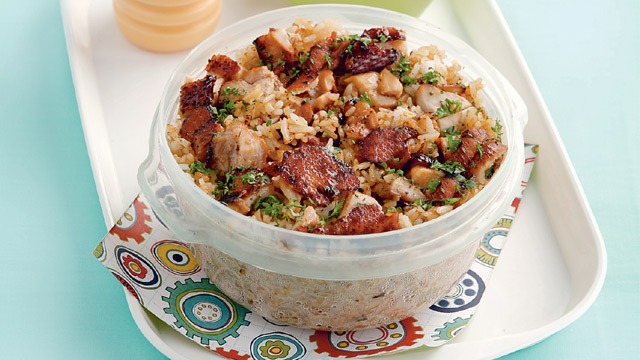 Now that most people are working from home, more people are faced with the challenge of how to make their lunch different so they aren't boring and too homemade. We have some ideas to change up your daily midday meal: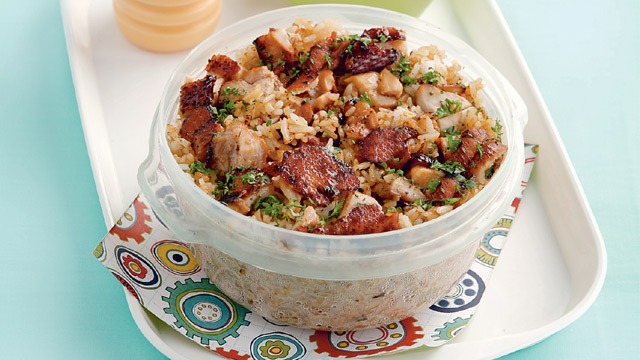 1 Barbecue Chicken Fried Rice Recipe    
Five ingredients are all you need to make this decadent fried rice recipe. You can add more ingredients if desired such as mixed vegetables, cubes of potatoes, and chopped pechay or kangkong, but the main idea here is that you can have a barbecued chicken meal without needing to barbecue anything. Since you're at home, you can marinate the chicken in a little barbecue marinade before grabbing a grill pan or your frying pan.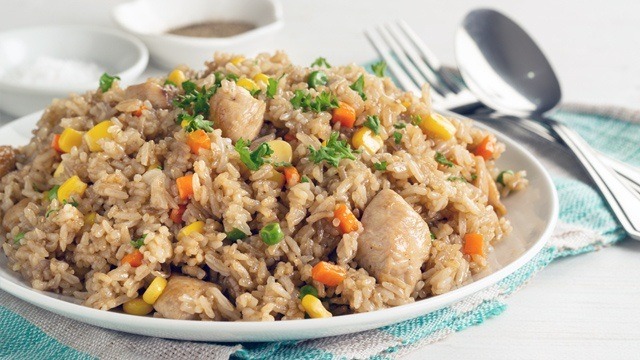 Chicken Fried Rice Recipe
Posted in:
Recipe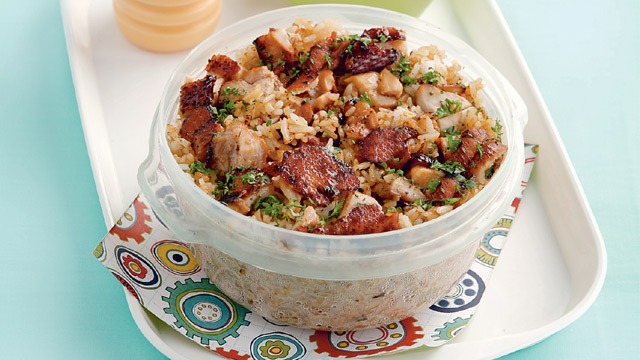 Barbecue Chicken Fried Rice
Posted in:
Recipe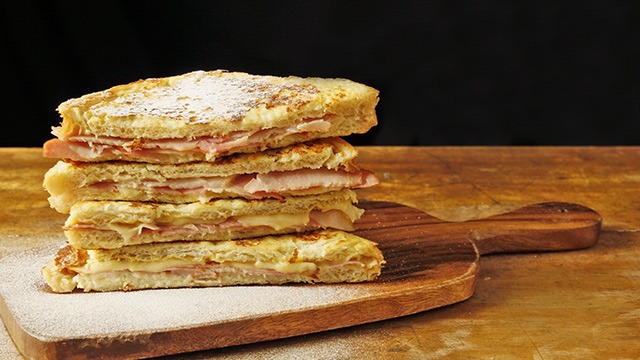 2 Monte Cristo Sandwich Recipe 
If there is one sandwich that takes the ham and cheese combination to another level, it is this one. If you have a love affair with all things ham and cheese, this sandwich will make your dreams come true. It's a ham and cheese sandwich made better with mayonnaise and mustard and then treated like French toast. You'll love this fresh from the pan!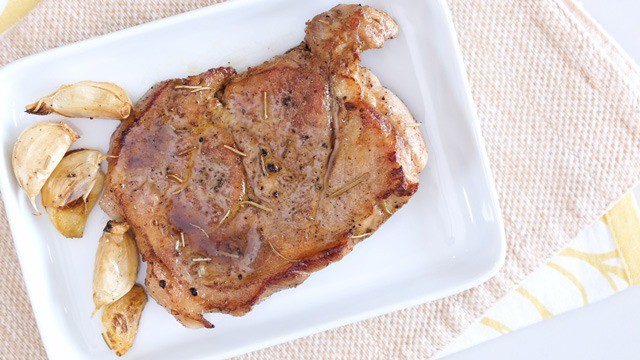 3 Pan-Fried Pork Steak Recipe
What makes steaks so delicious is really the freshness of it coming straight from the pan. A steak is just not the same when it's been allowed to become cold. In fact, that's a sad meal. No steak should be left waiting to be eaten! Instead, take advantage of your change to have a truly memorable meal at your work table. You don't even need a ribeye steak! Try a more affordable and easier to cook pork version that will satisfy just as well.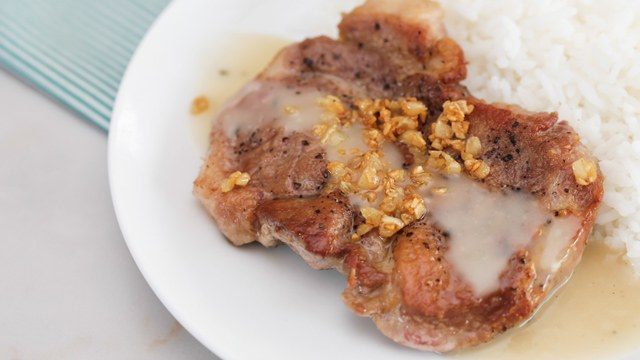 WATCH: How To Make Pork Steak Ala Pobre
Posted in:
Cooking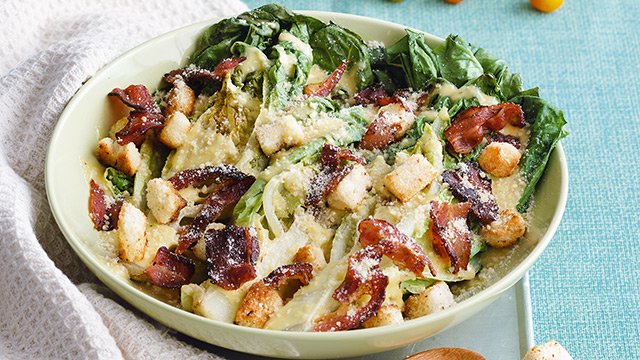 4 Roasted Caesar Salad Recipe 
Another big advantage of having your lunch while working from home is that you can make a baon meal that you just can't get anywhere else. That doesn't mean that it can't be made! You can always order a Caesar salad from almost any restaurant but do any of them offer this delicious roasted version? If you have an oven or even a toaster oven, this is easily done! Once those leaves are toasted just right, you even have the option to use as much (or as little!) of the toppings as you like, too. 
ADVERTISEMENT - CONTINUE READING BELOW
Recommended Videos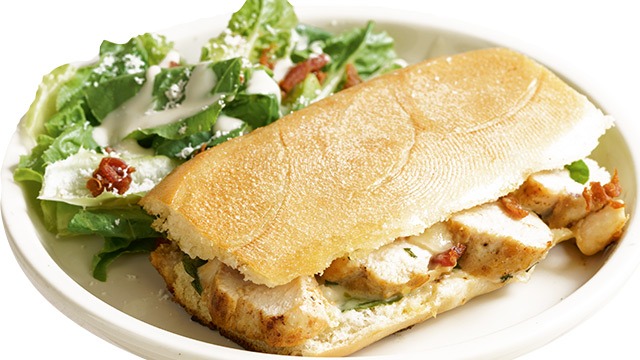 Chicken Caesar Panini Recipe
Posted in:
Recipe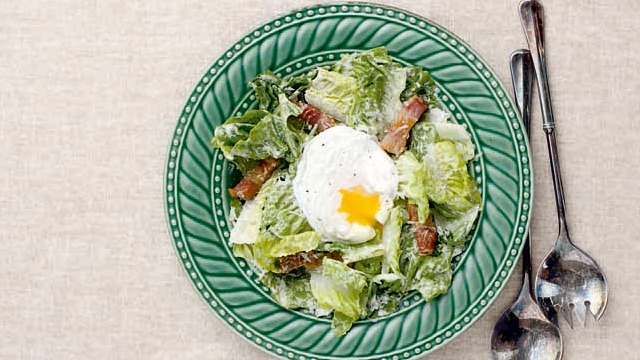 Caesar Salad with Poached Eggs Recipe
Posted in:
Recipe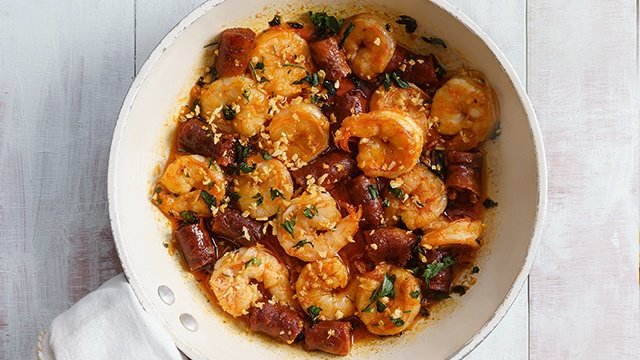 5 Spicy Chorizo Gambas Recipe 
Gambas is spicy garlicky shrimp that is usually served as a tapas dish in Spain but you can change things up by amping up the flavor with chunks of cubed chorizo. Its paprika and meaty flavors enhance the flavors of the shrimp and when you don't have crusty bread to soak those flavorful sauce, steamed rice will do as a replacement. Plus, if you don't like rice or bread, toss this entire dish with cooked pasta and you'll get an instant shrimp pasta that's loaded with flavor. 
What makes this a fabulous lunch idea? This cooks just as fast as it takes to prep your morning brew.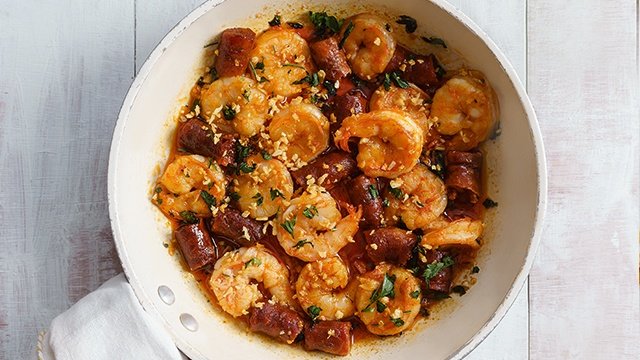 Spicy Chorizo Gambas Recipe
Posted in:
Recipe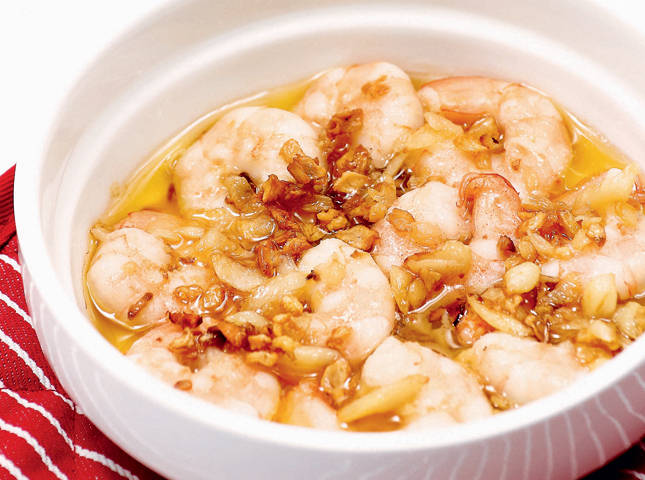 Gambas al Ajillo
Posted in:
Recipe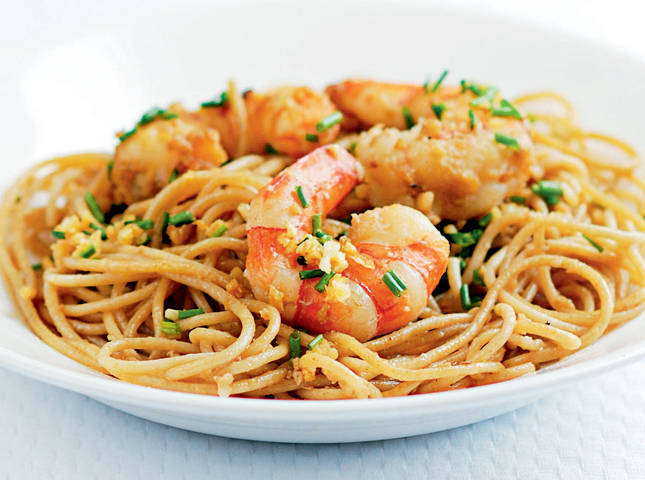 Gambas Pasta
Posted in:
Recipe
ALSO READ: