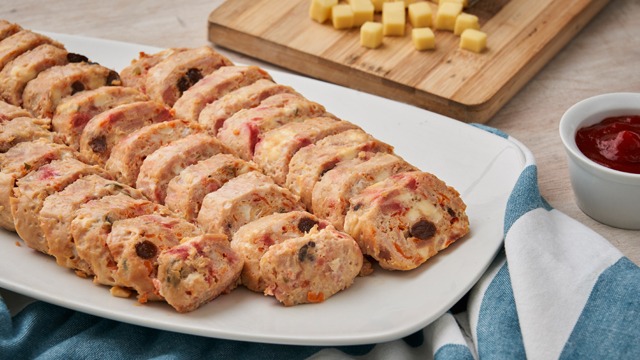 An embutido, or embotido, is usually found on the buffet table at Christmas but there is nothing that says we can't have it at any other time of the year. 
Embutido is really just a combination of ground meat, seasonings, some vegetables if desired, and an egg that acts as the binder. This mixture is then formed into logs using foil and then either steamed or baked as the case may be for classic meatloaf recipes. 
In fact, the embutido is a rather tedious recipe to make since you not only have to make the mixture, you also have to form it, steam it, chill it, and then – only then – can one slice it and fry it to be eaten. 
While it can be eaten as is after it's been steamed, one of the best ways to eat the embutido is after it's been fried so you get some crispy edges. 
How do you fry embutido? 
Chilling the embutido is the trick to making sure that you make nice slices and that the ground meat mixture doesn't crumble. Since it's already cooked, you only need to know how to sear to get the outside of the embutido nicely crisp and flavorful. 
If you still don't have an embutido recipe that you turn to, here are a few embutido recipe ideas that we think you should try.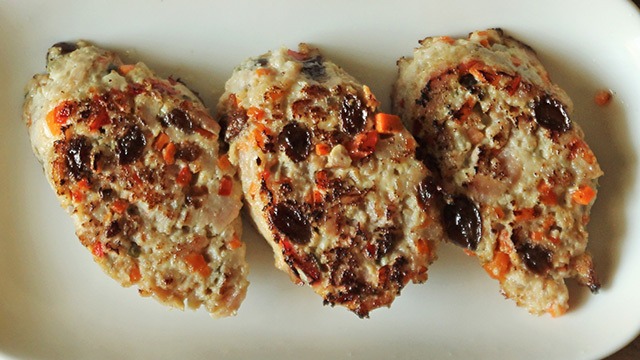 1 Classic Pork Embutido Recipe 
What makes an embutido recipe a classic one? The raisins are a classic ingredient in any emuotido because it not only adds a sweetness that most Pinoys love, but it is also a special ingredient. It gives the impression that you went out of your way to make this dish so whoever tastes it knows the love and attention that goes into every slice.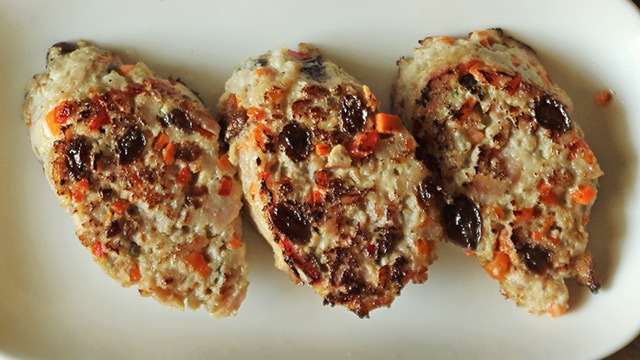 WATCH: How to Make Pork Embotido
Posted in:
Cooking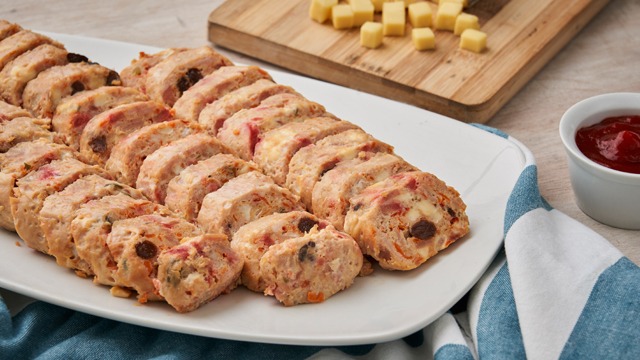 2 Cheesy Embutido Recipe 
You have to know that anything cheesy is going to be a sure hit – especially with the younger ones. They just know that when something has cheese, it's going to be good, and this recipe delivers. Not only do you get the meaty goodness that goes into an embutido recipe, but this heritage recipe also has a secret ingredient in it that amps up the milky cheesy taste. It's this that made this Pinoy meatloaf recipe a winner for generations, and it can become your favorite, too.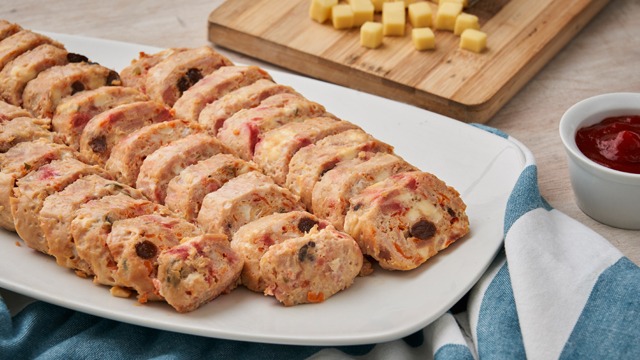 Cheesy Embutido Recipe
Posted in:
Recipe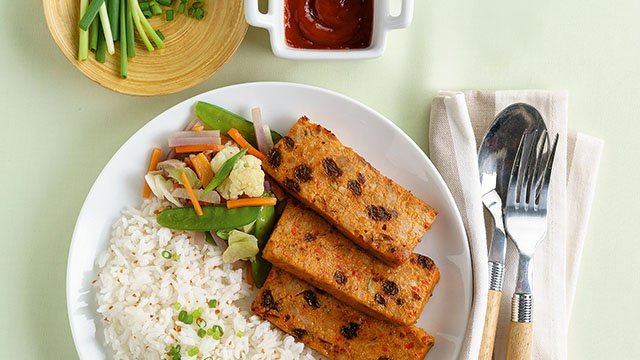 3 Classic Embutido Recipe 
This family recipe for the embutido takes what's so great about it and adds a little oomph to its overall flavor by making it with unique ingredients. What makes this a little different from a Pinoy embutido is that while it's still a Pinoy recipe, it green olives, tomato paste, Worcestershire sauce, and even pickle relish and some chorizo de Bilbao to make it a truly unique loaf. What you get is a fusion of flavors that marry and merge into a delicious embutido recipe.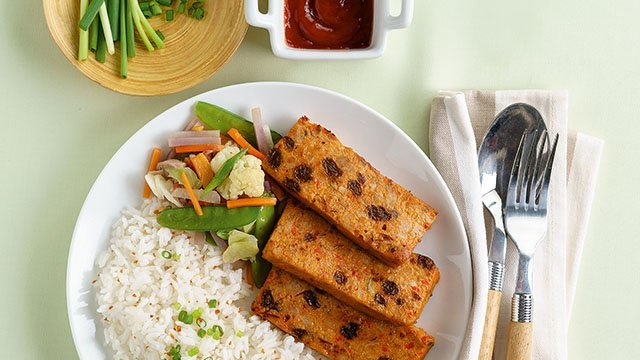 Classic Filipino Embotido Recipe
Posted in:
Recipe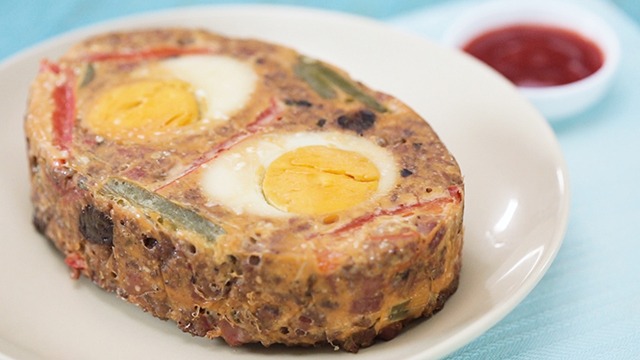 4 Everlasting (Marikina-Style Meatloaf Recipe)
This is the Marikina-style embutido that is cooked in a llanera, the same baking pan you would use for leche flan. That's what gives it such a unique shape! More than its shape, this embutido is unique in that it is said to be a dish that can be made ahead, even days, before you need to serve it. The moniker, everlasting, is said to be the defining characteristic of this meatloaf. We think this embutido recipe won't last long, either in the refrigerator or on the buffet table, just because it's delicious and has a fantastic presentation. Just look at it!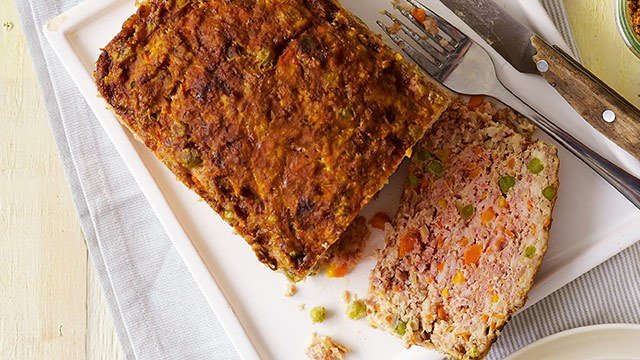 5 Chicken and Beef Meatloaf Recipe 
The traditional meat of the embutido is pork but there isn't a hard and fast rule that says it can't be made from other meats! This version made from ground chicken and ground beef is just as delicious and just as tasty as a pork version, but benefits from the fact that someone on a diet can still eat this and not feel too guilty. This is made with egg whites, contains oatmeal instead of breadcrumbs, and uses ground beef round instead of the fattier grind. It's better for you and it's delicious.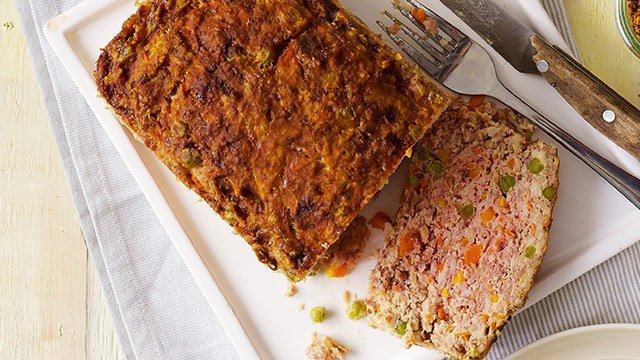 Chicken and Beef Meatloaf Recipe
Posted in:
Recipe
ADVERTISEMENT - CONTINUE READING BELOW
Recommended Videos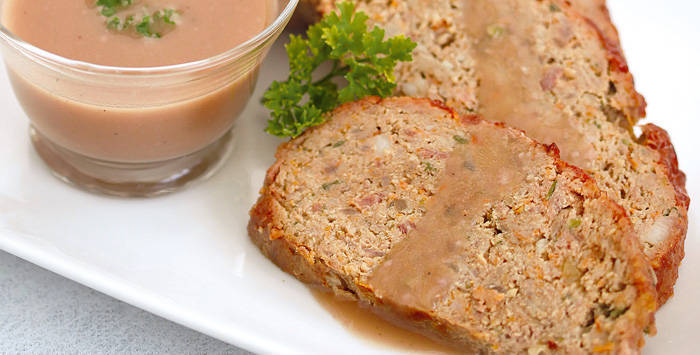 6 Meaty Meatloaf Recipe 
This meatloaf recipe is definitely one for the meat fan. It's not only got ground pork and ground beef in it, but it also has some smoked bacon, chopped, thrown into the meat mix, too. The gravy that's served with it is not exempt from the meatiness of the dish. It uses any meatloaf drippings that may have collected when it baked and uses it plus some beef stock to amp up the meatiness of the gravy that's drizzled on top.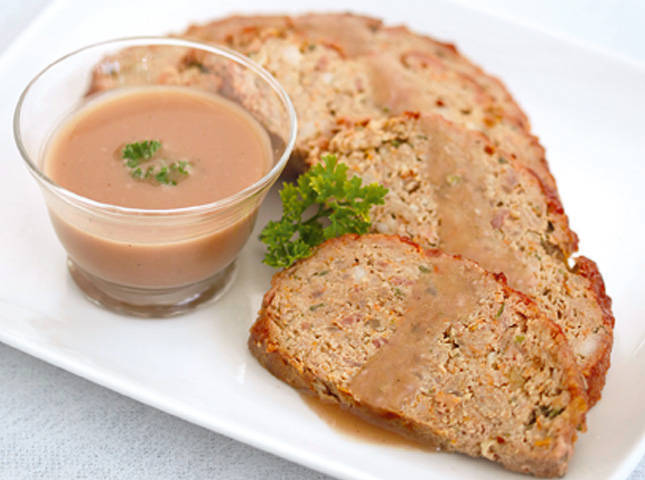 Meaty Meatloaf
Posted in:
Recipe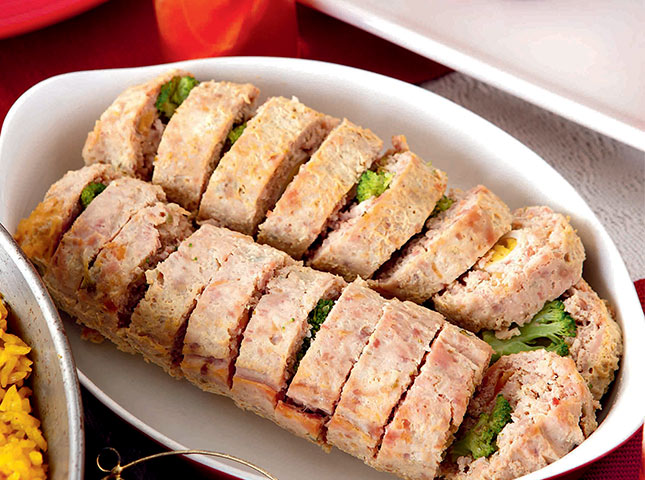 7 Chicken and Ham Embutido Recipe 
It doesn't have to be Christmas for one to enjoy these flavors! If you love the holiday season and all the flavors that are more common during that season at the buffet table, you'll love that this recipe uses Queso de Bola and ham in its meaty logs. While it's not your traditional pork embutido recipe, the more bland chicken allows the flavors of both the cheese and the ham shine through.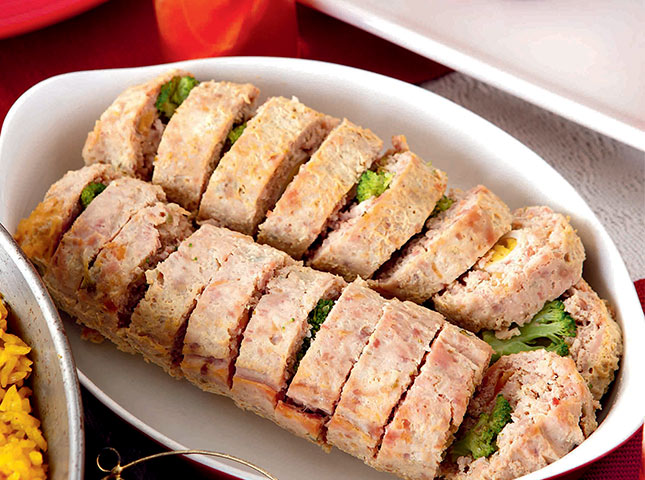 Chicken-Ham Embutido Recipe
Posted in:
Recipe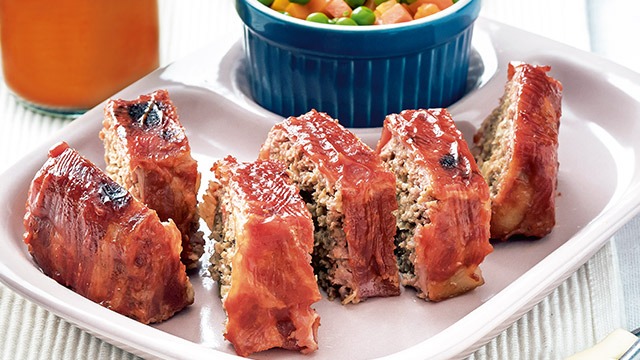 8 Mini Meatloaf Recipe 
Embutido and other meatloaf recipes are notorious for being a big batch recipe. You not only make one log with a recipe, you'll be making at least four such logs or as much as a dozen logs! There's always room for embutido in your refrigerator since it easily freezes, but for those days when you just can't handle so many, this mini meatloaf recipe should be the perfect size for your needs. This recipe is decidedly smaller than most but it makes up for it by being wrapped in bacon so you need never worry that these loaves won't be eagerly eaten.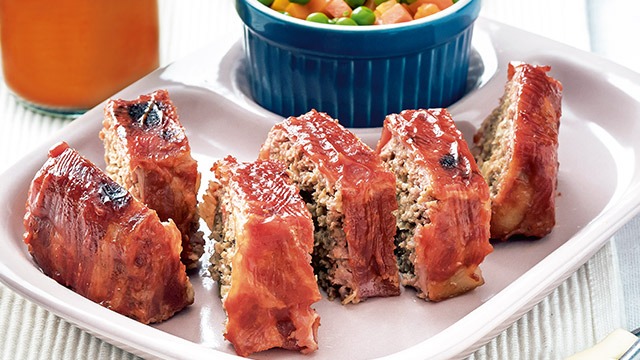 Mini Meatloaf Recipe
Posted in:
Recipe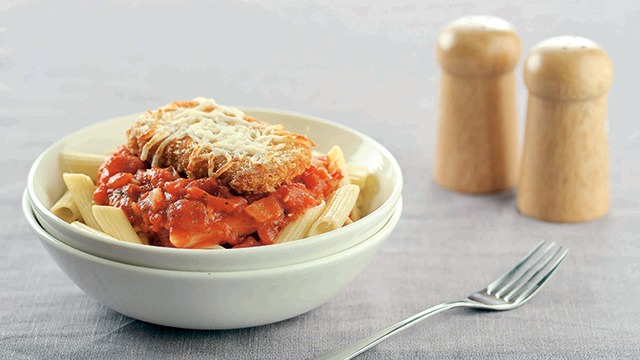 9 Meatloaf Parmigiana Recipe
If having too many leftovers are a problem at your home, this creative recipe should help you out. Just cut a large slice of meatloaf, bread it like it was a pork chop, and then deep fry until golden brown and crispy. Then plate it as the crowning glory on top of an otherwise boring bowl of pasta for a meal that's going to be a combo of crunchy, meaty, and oh-so-good delicious.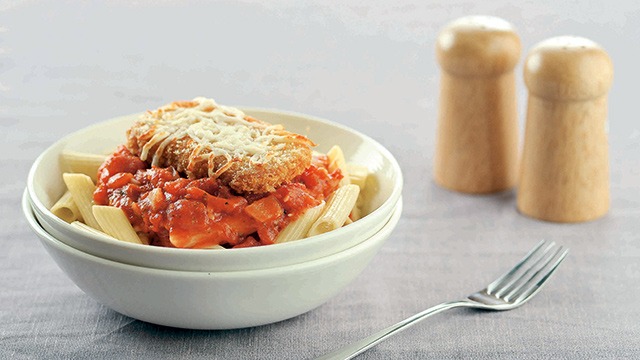 Meatloaf Parmigiana
Posted in:
Recipe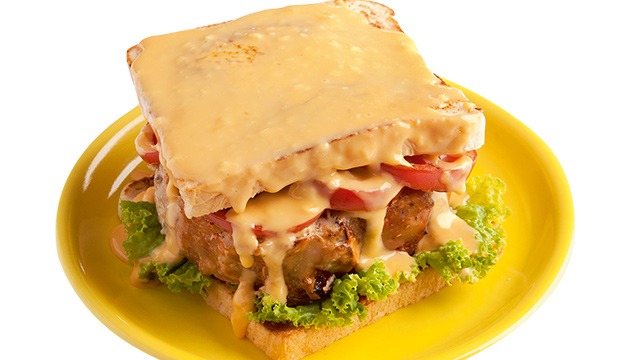 10 Meatloaf Sandwich Recipe 
This sandwich isn't your usual cold cut-stuffed sandwich because who doesn't love an incredibly meaty sandwich smothered in a cheese sauce? This is just another of the many ways you can use embutido and other meatloaf recipes when you find that you've got more than you can eat at any given time.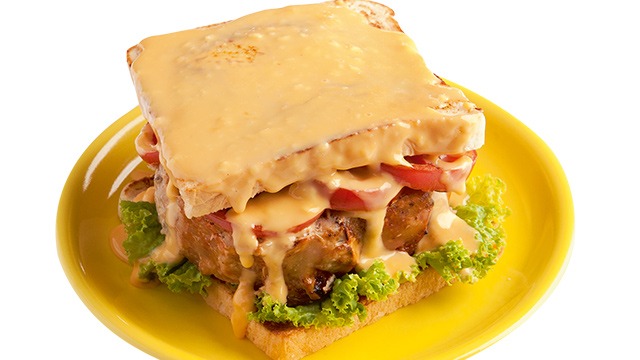 Cheesy Meatloaf Sandwich Recipe
Posted in:
Recipe
If you're curious as to what else you can do with meaty embutido and meatloaf recipes like it, take a look at these creative ways to making something new and delicious from something that is already delicious to begin with.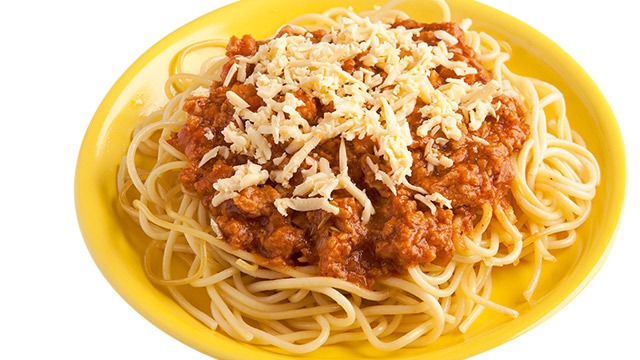 Meatloaf Bolognese Pasta Recipe
Posted in:
Recipe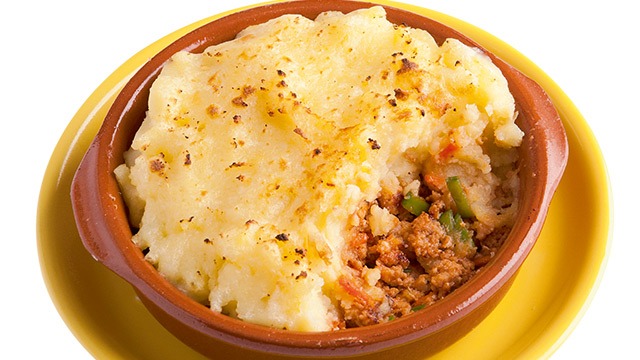 Meatloaf Shepherd's Pie Recipe
Posted in:
Recipe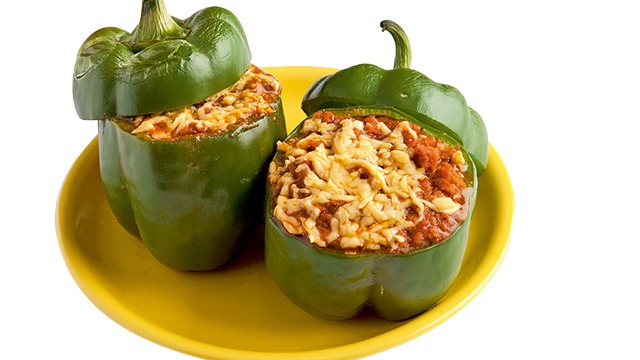 Meatloaf-stuffed Bell Peppers Recipe
Posted in:
Recipe