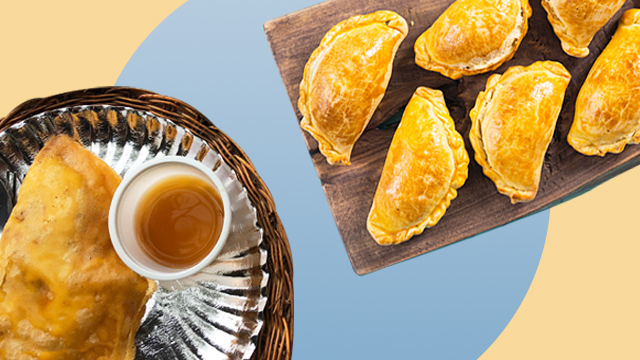 Go on a trip to Ilocos province, and you'll be told that you can't leave without trying one (or both!) of the local Ilocos empanadas.
There's a heated debate between the two empanadas that you can find in the province. One version is from Ilocos Sur and the other Ilocos Norte. On the outside, you know it's an Ilocos empanada from the looks: it's usually orange in color and incredibly crispy. The filling is where it gets complicated. Both use the local longganisa so the seasoning widely differs. One uses just the egg yolk and grated green papaya while the other kind uses the whole egg and may contain cabbage and even togue or bean sprouts. 
However, these are not the empanadas that most people know globally. The empanada is allegedly from the Spanish word "empanar" or "to fold, cover, or roll", so an empanada is basically folded dough over a meaty filling which is then fried or baked. 
The empanada most likely came to the country via Spain and it has since then become a part of our local cuisine. How do the local empanadas differ compared to the original empanada? Here are some interesting facts to know: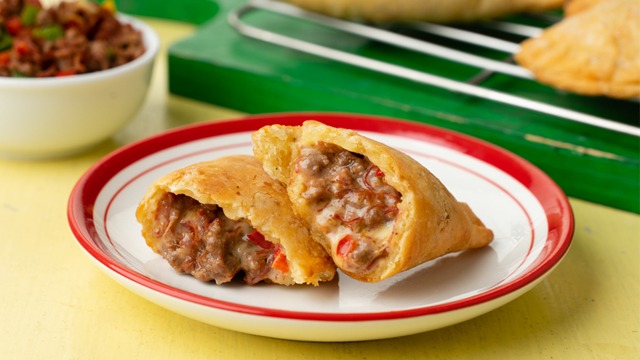 1 Empanada dough is made with all-purpose flour. Ilocos empanada can use rice flour. 
Traditional empanada dough is made with wheat flour. Since the Philippines grows rice instead of wheat, it's only logical that rice flour is the ingredient for the dough of the local empanada. This results in extra crispy crust compared to the more tender empanada made from wheat.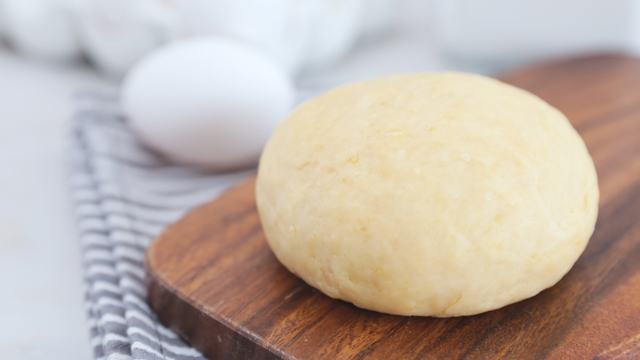 WATCH: How to Make Empanada Dough
Posted in:
Cooking
2 Empanada dough is loaded with butter to make a flakey crust. Ilocos empanada are mixed with oil and atsuete. 
The empanada dough is pretty typical for a crust. It's very similar to a pie dough where butter or margarine is used to create flaky layers. This results in a gorgeous yellow-tinted dough.
The Ilocos versions however are not flaky at all. Instead, these are crispy crusts that are colored orange, courtesy of the atsuete seeds that are used to dye the water for mixing the dough. Moreover, the Ilocos empanada dough usually uses oil, sometimes lard, instead of butter.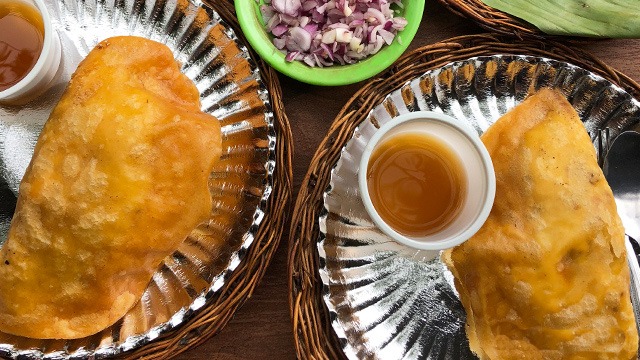 3 Empanadas can be baked. Ilocos empanadas need to be fried. 
Both empanadas can and are usually deep-fried. This is the common way of cooking what are essentially hand pies or pocket pies. Unlike the Ilocos empanadas, the empanadas made with wheat flour however can also be baked. Some even brush the crusts with an egg wash creating a shiny and crackled layer that makes it more appetizing. 
4 Empanadas are commonly filled with meat. Ilocos empanadas are filled with papaya, the local longganisa, and an egg. 
Take a bite of an empanada and you'll either find a savory or a sweet filling. The pocket can be filled with a range of fillings, but the most basic and traditional are either seasoned ground meat or a creamy chicken filling. Tender potatoes and carrots are common vegetables to find in an empanada but these are not the only kinds of filling you can put in one. 
That's why it's not surprising to learn that the filling of the Ilocos empanadas is very different from the Spanish version. Depending on which kind of Ilocos empanada you're eating, three things you'll definitely notice are that both will contain green papaya, an egg, and a few chunks of the local longganisa. The longganisa is what will determine which part of Ilocos you're at since the local longganisa are seasoned differently.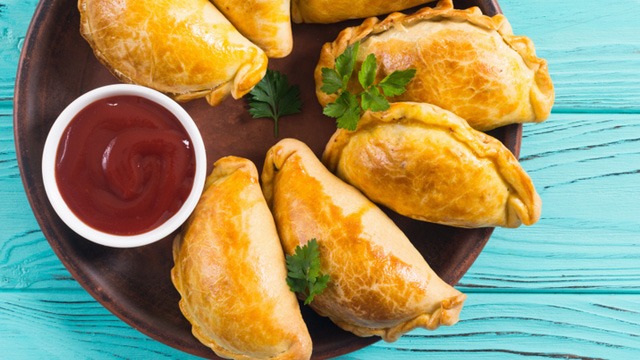 5 Empanadas are eaten as is. Ilocos empanada should be served with local vinegar. 
You don't need much else when it comes to eating an ordinary empanada. It's a filling and delicious snack, a perfect match with a hot beverage. The Ilocos empanada is no different; it's a great merienda meal as well. However, the way it's eaten is where it makes itself truly local. 
ADVERTISEMENT - CONTINUE READING BELOW
Recommended Videos
The Ilocos empanada should be eaten drizzled with the local spiced vinegar. The tangy sauce is a great flavor contrast to the fatty longganisa, the rich egg, and the veggies.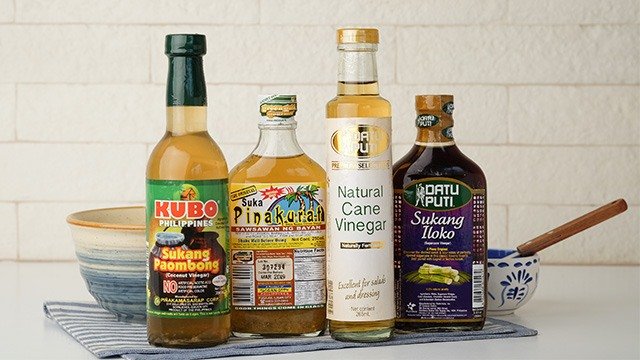 A Guide to Filipino Vinegars
Posted in:
Cooking
No matter what kind of empanada you are eating, there is no denying that it makes a great snack. These little pies really do make great meals because it's not just delicious but also satisfying enough to help you get through the rest of your day. 
***