Through the years, Yummy has delivered countless recipes from its' ever growing recipe database. From the first Yummy issue back in 2007 with Prawns with Orange Glaze to the last published issue that featured Chicken Cutlet with Fried Rice on the cover, each was a work of love and recipe development. We haven't stopped doing what we do best: showcase recipes that we know you'll want to try at home. 
From the covers of those glossy hard-copy magazines to the digital world of the internet, we selected six delicious-looking dishes that have graced the magazine cover since Yummy first published its first issue all those years ago. 
If you loved looking at the yummy dishes on our covers then, this is a taste of the kind of food photographs that you'll grow to love even more. 
Here are six Yummy food covers recreated and reshot to show you the new look of the new dishes you'll be seeing from now on:
1 Sugpo Sinigang Sa Buko Recipe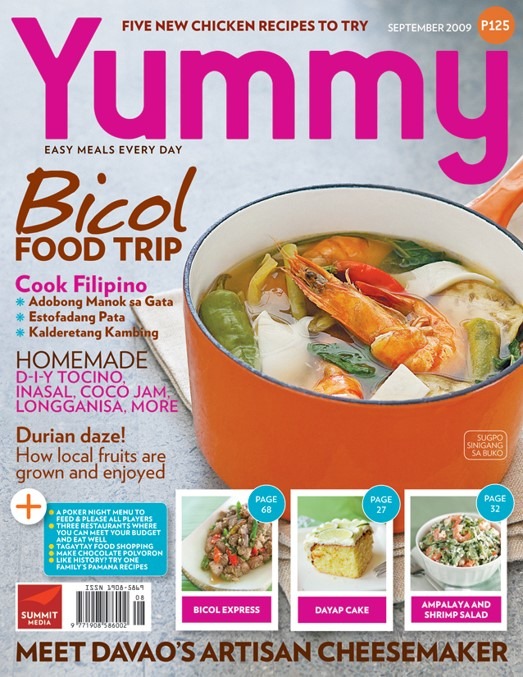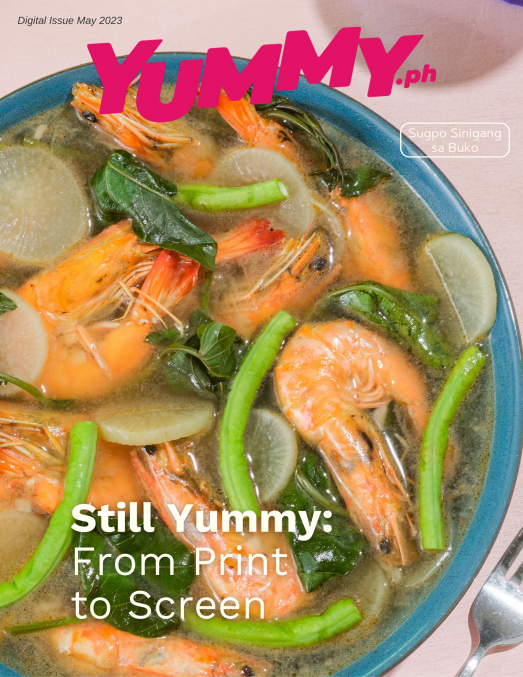 Sinigang is a classic Filipino ulam recipe, and it's hard to mess it up or make it better. However, we found one way that definitely makes it different: buko juice. Not only does this sugpo sinigang sa buko recipe have the tangy taste you're looking for but it has an underlying sweetness, too, that you just might fall in love with, too.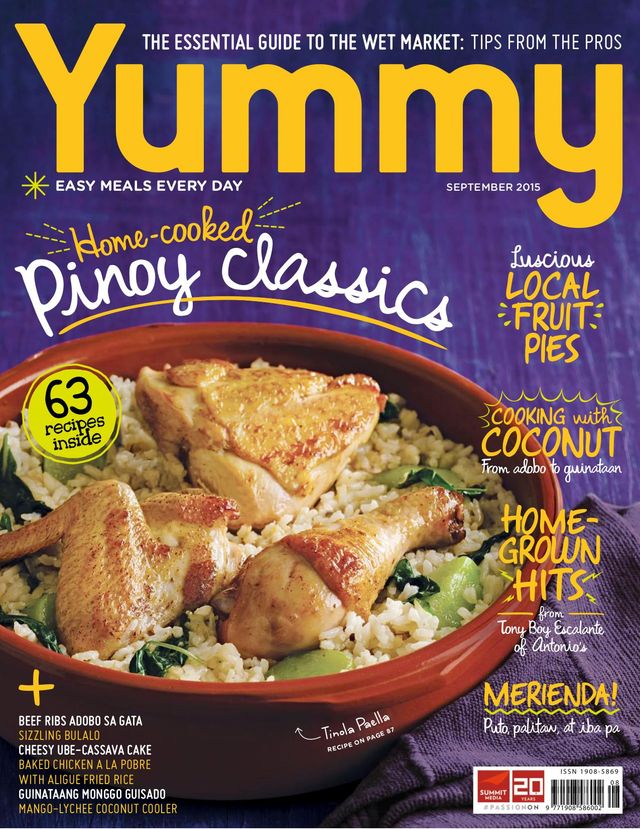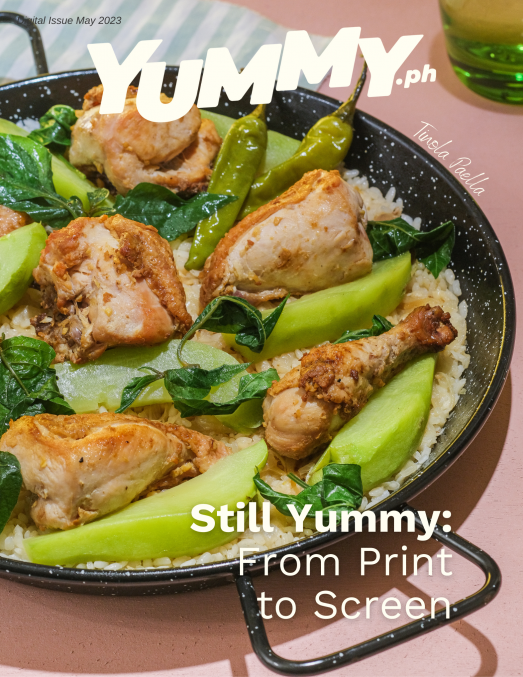 The tinola is another classic ulam recipe, and this ginger-chicken sabaw dish is known as the chicken noodle soup equivalent. It's hot, filling, and comforting in a bowl! To make this festive yet even more comforting, it's transformed into a stunning paella. 
ADVERTISEMENT - CONTINUE READING BELOW
Recommended Videos
You still get the taste of the ginger, garlic, and chicken but without the soup. Instead, the soup is infused right into the rice! This all-in-one tinola paella is one that you will not only find comfort eating but also presenting at even the most lavish of family gatherings. 
3 Patis-Glazed Fried Chicken Recipe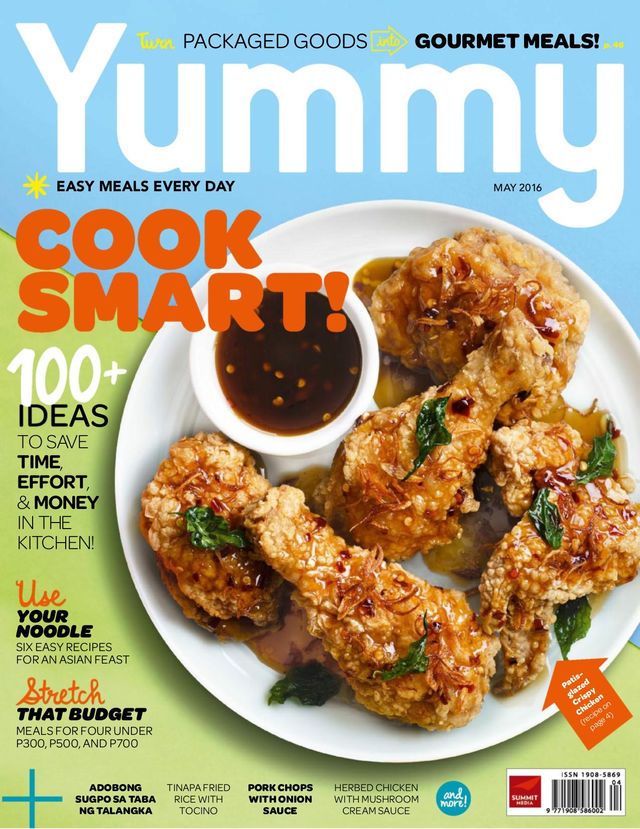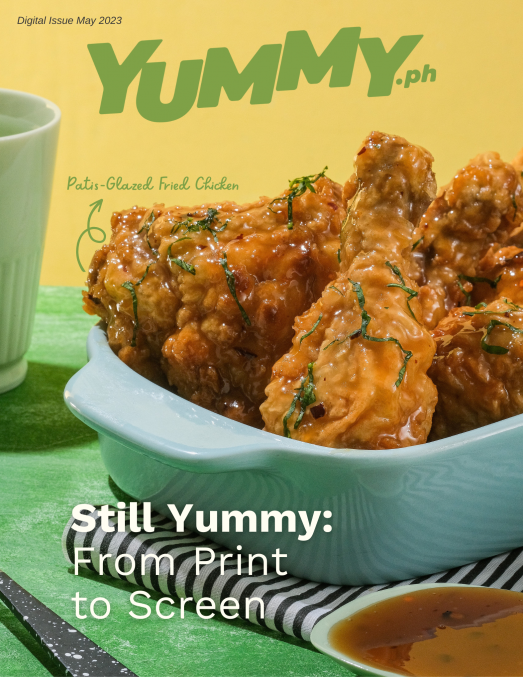 Patis or fish sauce is an ingredient that is usually used as a condiment. In many Pinoy kitchens and Asian ones, too, this pungent sauce can also be an ingredient in a recipe. For this recipe, it is added to a glaze that delivers umami to make these patis-glazed fried chicken so irresistible. 
4 Lechon Kawali Binagoongan Sa Gata Recipe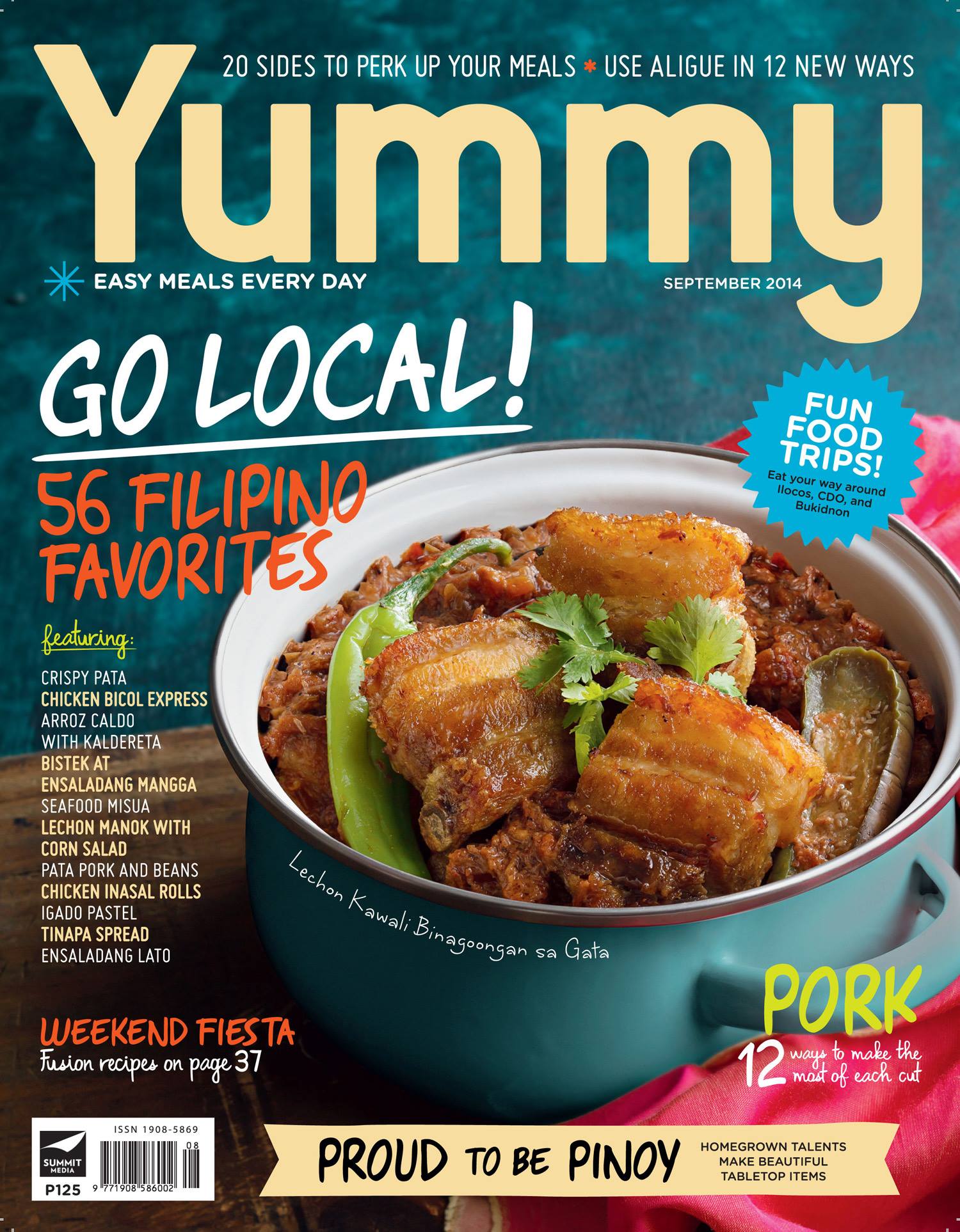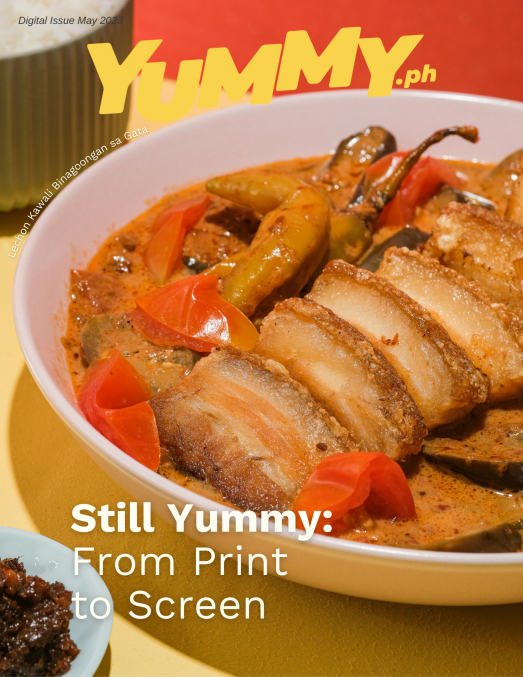 Filipino recipes are not immune to being overly complex or even overly simple. However, it's a delicious delight when you mash-up recipes that turn out to be incredible. Take this lechon kawali binagoongan sa gata recipe! Not only is this a binagoongan dish, but the sauce is made extra rich and flavorful with the addition of gata or coconut cream. It also uses lechon kawali that gives the dish a satisfying fried crunch. 
5 Grilled Seafood Platter With Atsuete-Calamansi Sauce Recipe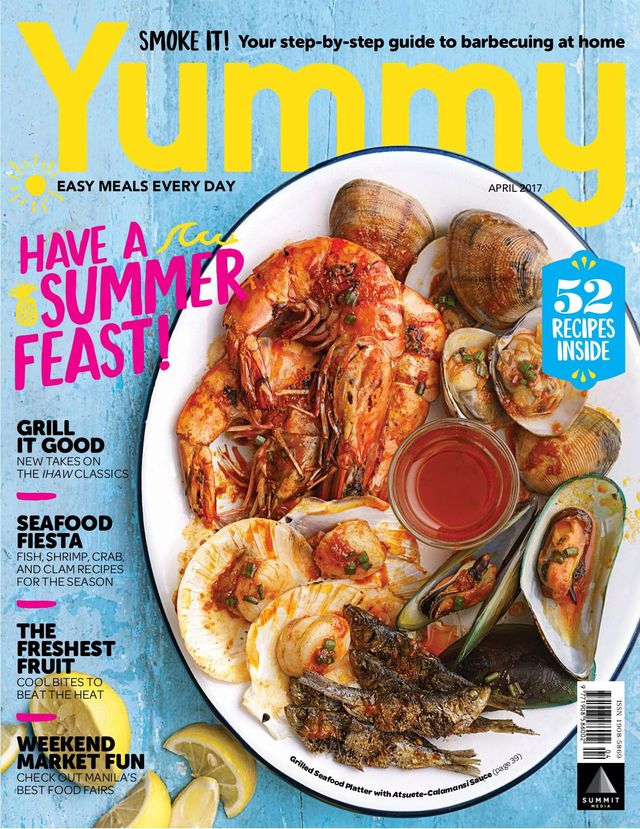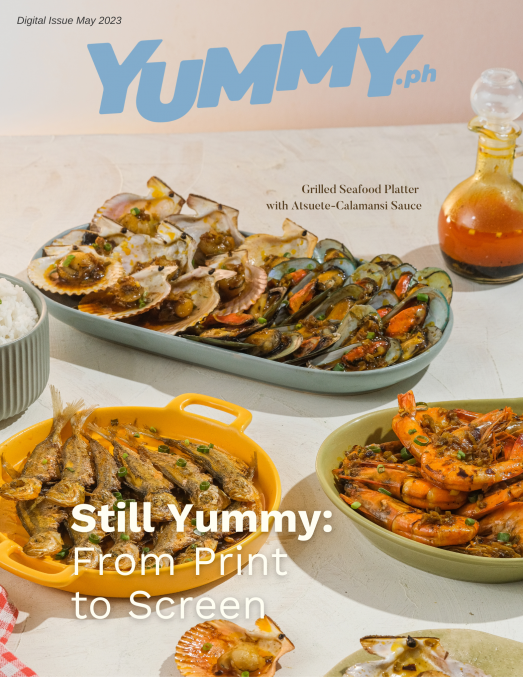 Grilling is a fantastic way to cook food! This is especially suited for seafood since these cook fast and easily over hot charcoal. The only thing you really need is a great dipping sauce that can double a as marinade that you can brush on each piece. 
This grilled seafood platter is definitely one that showcases not only your grilling skills but also the abundance that is found in our waters. The sauce made with calamansi and annatto or atsuete seeds is another Pinoy touch that makes this platter so appetizing! 
6 Summer Mango Mousse Recipe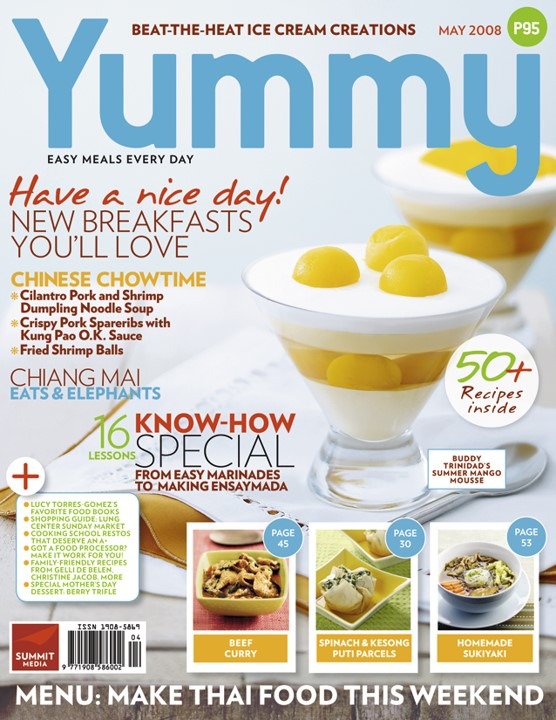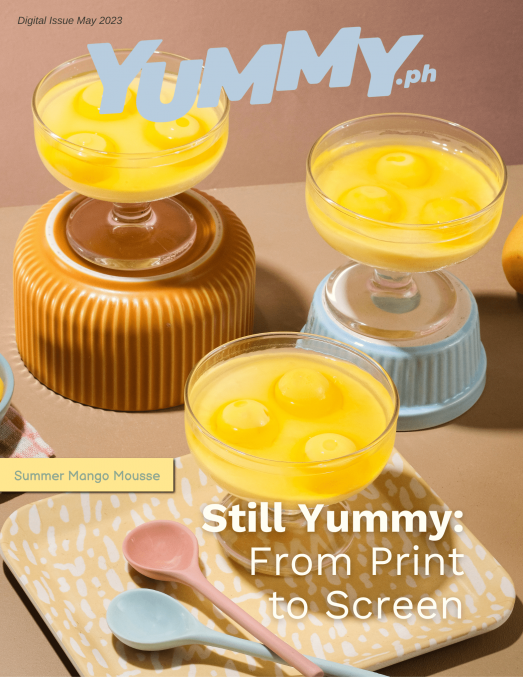 Summer is definitely the best time to indulge in your love for the Philippine mango. There's no better time to make a summer mango mousse like this! 
This gelatin-topped dessert hides fresh mango balls and a layer of mango mousse on the bottom. This is made in individual cups but there's none stopping you from making this into one big dish fit for sharing! 
We have more of the best Yummy recipes that you can make at home: