5 Filipino Desserts That Are Best Served With Cheese
Include these in your Noche Buena spread!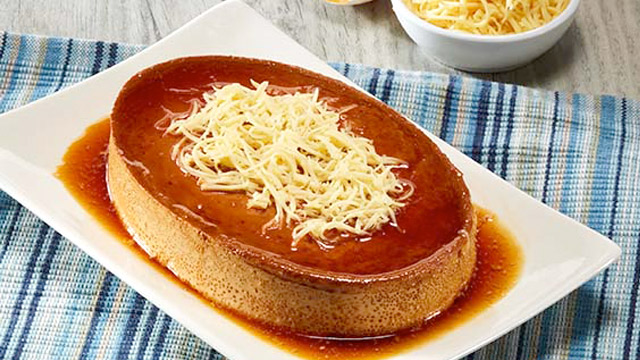 You can't go wrong with classic Filipino desserts for Noche Buena. We're talking leche flan, bibingka, different kinds of kakanin, and more.
Enhance the flavor of these family-favorites with a special ingredient that gives goodness to your desserts and takes them to the next level: cheese. There is something special about that salty-sweet combination. Here are some desserts you can upgrade with this pantry staple:
1. Leche Flan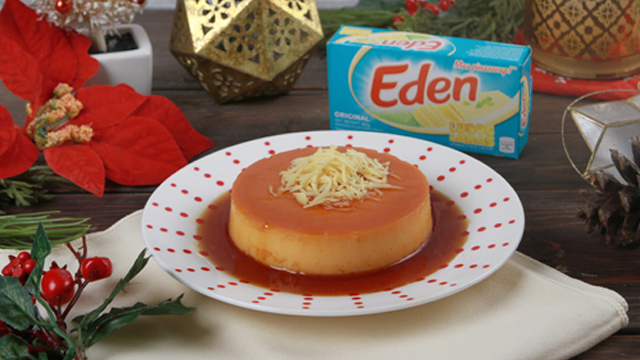 The density and the creaminess of the classic flan are hard to beat. Add Eden Cheese to your flan mix for an extra dose of lusciousness and smoothness in the texture. Topping it with creamy grated cheese also adds a touch of saltiness that will highlight the natural caramel flavors of the dessert. Check this link for the complete recipe.
2. Maja Blanca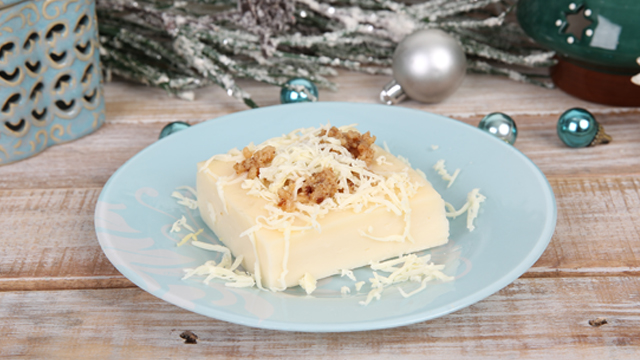 The toasted latik on top is one of the best things about this kakanin, while the corn in the rice mix gives it added texture. Transform your basic maja blanca into an even creamier treat by adding a sprinkle of grated cheese. Crazy for cheese? Top your maja blanca with more than a handful of grated Eden Cheese and see how this simple ingredient can make it better. Get the recipe here.
3. Buko Salad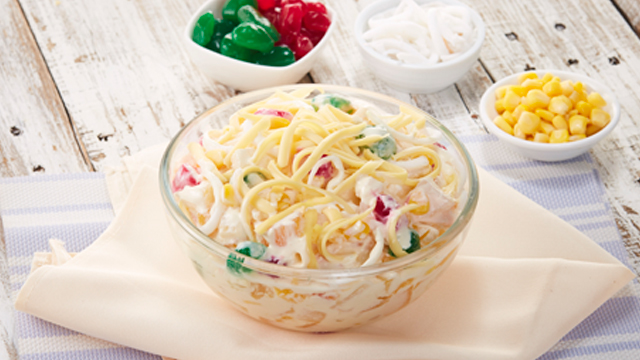 Traditions can make room for a few twists, and these include beloved Noche Buena fare. Whip up this classic, fruit dessert in a snap—but with an additional twist. All you need are fruit cocktail, shredded coconut, condensed milk, all-purpose cream, and shredded Eden Cheese. View the complete recipe is here.
4. Bibingka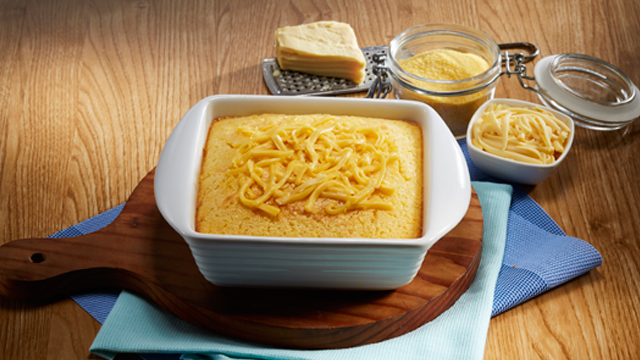 This Christmastime treat is traditionally made with rice flour and coconut milk and topped with a cube of butter, sugar, and freshly shaved coconut. For your Noche Buena, make it more special by topping it with Eden Cheese. Use cornmeal, too, for a fun and interesting mix of flavors. Create this dessert by viewing the recipe here.
5. Pichi-pichi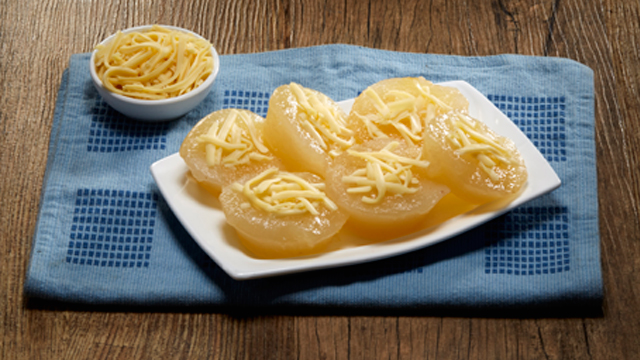 This cassava-based dessert is perfect for the holiday munchies. For the topping, ditch the coconut coating and go for grated Eden Cheese instead. The slightly salty, creaminess of the cheese and the chewy sweetness of the rice cake are a match made in kakanin heaven. For the complete cooking instructions, go here.
Upgrade your Noche Buena spread with the help of Eden Cheese. Watch this video to see how it can make even the simplest of dishes special—through the inherent goodness of milk and cheese—and why these are worth sharing this Christmas:
#GiveGoodness this Christmas season with Eden Cheese. For more cheesy Noche Buena recipes, visit the Eden Cheese website, and follow its official Facebook page.
This article was created by Summit StoryLabs in partnership with Eden Cheese.