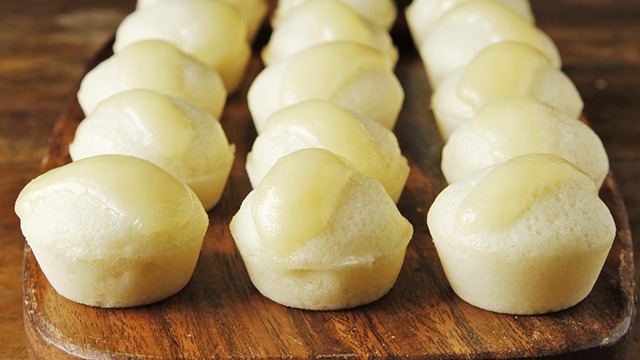 Learn how to make these Filipino dishes the easiest way possible: these video tutorials have all the information you need to cook at home. Celebrate our local cuisine and share your Masterchef-worthy dishes with your family and friends.
This caramel custard is rich, velvety smooth, and indulgent. Feeling a little adventurous? Make your caramel dark and toasty for an extra layer of flavor in your leche flan!
Serve this rice and chicken porridge steaming hot in the morning. It's comfort in a bowl!
Jelly desserts are fun to make at home! Also, this recipe is 100% kid-approved. When making this panna cotta-like dessert, you can adjust the sweet and tart flavors to your liking.
Bring out that massive pot of steaming hot rice! Shrimp paste makes this pork super tasty, and tomatoes add a refreshing flavor to the whole dish.
What are you making for merienda today? Place these fluffy cakes in the steamer for 10 minutes and you'll have yourself a sweet treat that you can be proud of!
Mix, wrap, and fry! No party is ever complete without some crunchy lumpia.
Did you know that you only need 3 ingredients to make this popular Pinoy dessert? Brace yourself for that sugar rush!
These dumplings may have its origins in Chinese cuisine, but they are undoubtedly a crowd favorite at any Filipino gathering! Experiment with different fillings: shrimp, chicken, and veggies.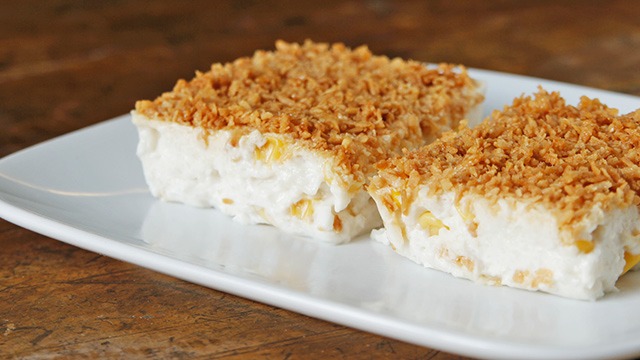 WATCH: How to Make Maja Blanca
Posted in:
Cooking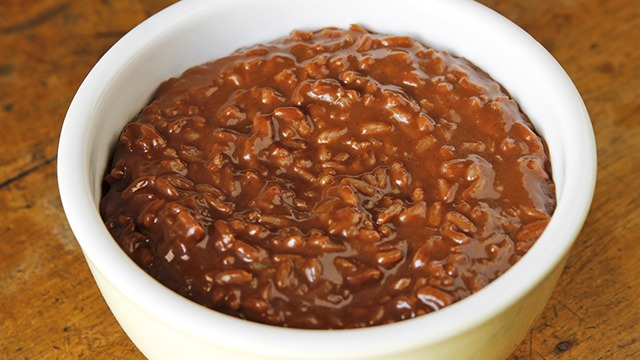 WATCH: How to Make Champorado
Posted in:
Cooking