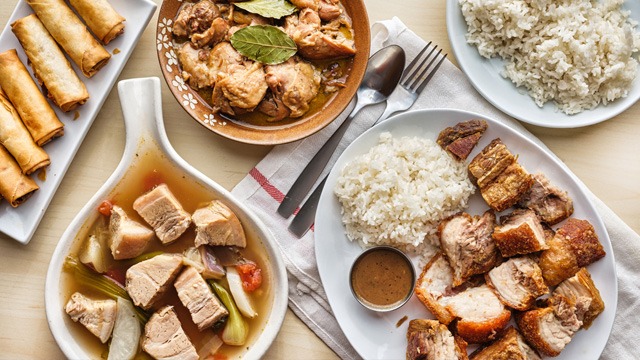 You only need to taste the food to know that it's Filipino food. For local Pinoys, Filipino food is comfort food. This daily meal is comprised of an ulam dish served with steamed rice. It's never bland and is always super flavorful with a complementary array of condiments of fermented sauces, calamansi, siling labuyo, and chopped aromatics on the side. 
What is Filipino food? 
Filipino food, in general, can be described as super tasty and rich, so it is a natural pairing for rice, but mostly, it is highly diverse. The influx of different flavors and ingredients by the Spaniards, the Chinese, and the Americans has led to an intermingling of dishes and tastes. Even trade with India and other regional countries, especially those from Muslim countries in the southern islands, influenced the dishes made in those areas to a large degree. 
Go up north, and you'll find the food capital in Pampanga where many culinary greats, both personas as well as dishes such as sisig and pinakbet, were born. Venture further south, and you'll discover creamy dishes made with coconut as well as spicy ones that reflect their love for the eye-watering heat from the siling labuyo and the spices found in the region. 
1 Adobo Recipes 
Adobo is one of if not the most popular Filipino food known internationally. The adobo that they know and are making however is usually the chicken adobo or the adobong manok version. The pork version or adobong baboy is less known outside the country, yet is just as popular locally as the chicken. (We Filipinos do love our pork dishes maybe more than we love chicken.) In fact, we commonly combine the two kinds of meat in the same dish. 
There are many ways to make adobo and it's all down to the ingredients, the way it's cooked, and sometimes even the main meat (or meat substitute) we want. The most vital ingredient in adobo is really vinegar. "Adobo" more accurately refers to a method of preparation where food is marinated or cooked in vinegar. Its main purpose was to preserve the meat during a time when refrigeration was rare. That's the original adobo recipe may be the adobo sa puti or adobong puti since this adobo recipe relies only on vinegar as its main stewing base.
We know this little history lesson won't stop you from making your favorite version! Feel free to make it the classic way. Vinegar and soy sauce are the key ingredients of the marinade and sauce but you can also add gata, use pusit instead of pork or chicken, or even, add sugar and star anise to make humba, the Visayan version that caters to our sweet tooth.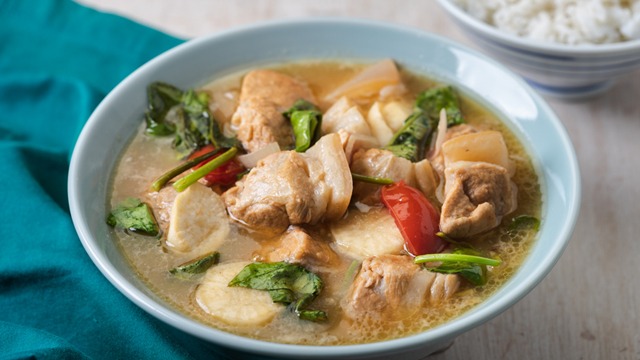 2 Sinigang Recipes 
It may not come as a surprise to many Filipinos that sinigang was named the best vegetable soup in the world. This hearty soup dish is loaded with ingredients! Its vegetables include eggplants, green string beans, labanos, okra, and of course, the essential kang kong (or water spinach) leaves and tender stems. You can use tender pork, beef, fish, or the more traditional prawn or hipon version.
ADVERTISEMENT - CONTINUE READING BELOW
Recommended Videos
What's important about this dish is that the soup is sour. It can be courtesy of the humble sampaloc or tamarind or it can be from the tomatoes, guava, green mangoes, or even kamias or batuan that give the soup its classic sour notes.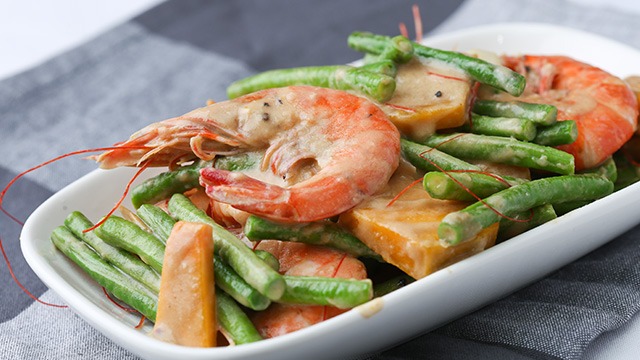 3 Ginataang Recipes 
In the simplest terms, any dish that contains gata or coconut milk is considered to be a "ginataan".  It's the words following it that define what the dish really is. Whether it's a savory dish or a sweet and hearty merienda treat, any ginataan is immediately rich, with notes of sweet-nuttiness from the coconut, and saucy. 
If the sweet version is the first dish that comes to mind when you hear "ginataan", it must be the ginataang halo-halo or bilo-bilo. You can even have a ginataang monggo or saging saba and sago if you're a fan of the bananas. If it's savory you want to partake in, the most common version is the hearty shrimp with cubes of kalabasa and pieces of sitaw but this can also be the version where you skip the seafood and use canned luncheon meat to make it into a more pantry-friendly ulam meal.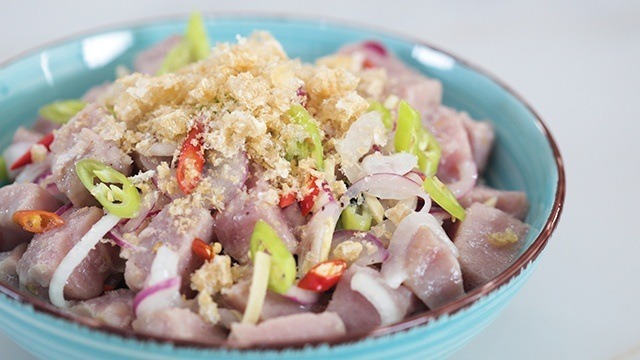 4 Kinilaw Recipes 
When it comes to Filipino food dishes, the kinilaw may be the most underrated. Also known as kilawin and a different version of the ceviche, this no-cook dish has been considered one of the first food as well as methods of food preparation in Philippine history, according to the late Doreen Fernandez in Kulinarya: A Guidebook to Philippine Cuisine.
What is kinilaw? At its most basic, it's a method of "cooking" that doesn't require heat. It is raw seafood, commonly fish, that has been cooked using vinegar where the acidity of the vinegar "cooks" the raw meat. You can use tuna, tanigue, blue marlin, or even small shrimps! 
The kinilaw na tuna can even be tossed with grilled pork belly strips or inihaw na liempong baboy known as sinugba in Cebu to create the sinuglaw, a marriage of the two dishes.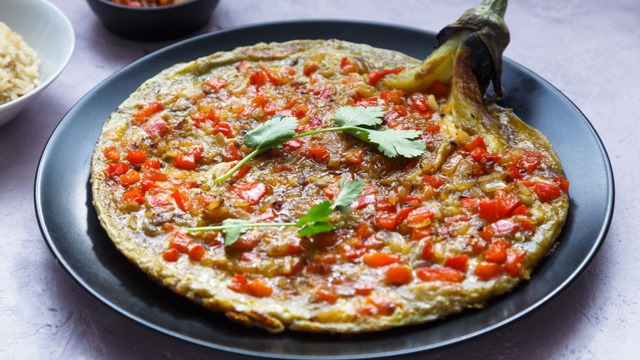 5 Tortang Talong Recipes
It looks simple but the reality is that it's a hearty dish that can get messy to prepare. A tortang talong is an omelet made with roasted eggplant topped with a ground meat mixture. The difficulty in the preparation of the roasted eggplant is what makes this deceptively simple. Charring the eggplant's peel and removing it so you're left with just the eggplant flesh is tricky since the charred remains of the peel tend to stick. However, these little bits of charred peel are what give the roasted eggplant dish a more charred flavor. 
The ground meat mixture that is added to on top of the eggplant omelet is an option but can make this humble dish more filling. It is commonly made with ground pork but it can be substituted with other ground meat or even tofu.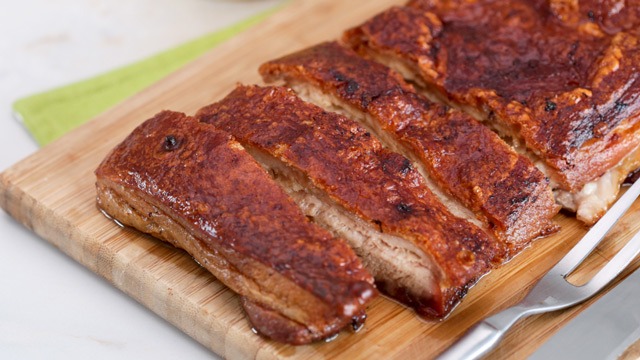 6 Lechon Recipes 
Lechon is fiesta food. This impressive showcase of a whole roasted pig with its glistening and crisp skin with tender and juicy meat is always a must-have for any occasion. However, it's not always an affordable and practical choice, especially when you can make a smaller version of this party food for your family at home. 
Lechon recipes can be made with just the pork belly, and you don't even have to use an oven to make it. Roast pork belly can be prepared like a lechon but on a smaller scale and then "roasted" in the oven instead of an open fire while deep frying the pork pieces resulted in the lechon kawali recipe version that is commonly made at home. The key to this dish is really how to make it so that it doesn't require hours of prep to ensure tender pork and crispy pork skin.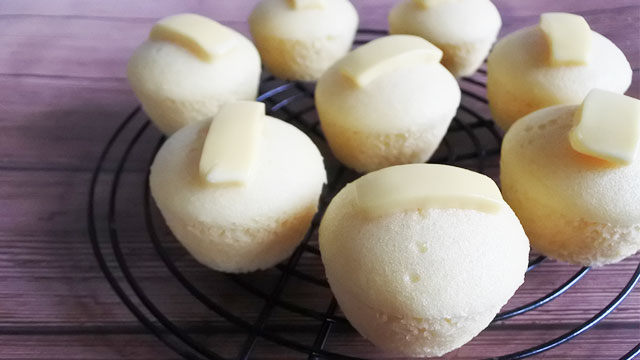 7 Puto Recipes 
Steamed rice cakes, or puto, are not uncommon around the region so it's just fitting that Filipino food has its version, too. The traditional version is made with rice, soaked overnight (or longer) until softened, and then blended until a fine mixture is created. This is poured into molds and steamed until puffed into little cakes. These can be sweetened or even flavored according to your taste. 
Want more food recipes to try this week? Here are other recipe lists to look through: 
***