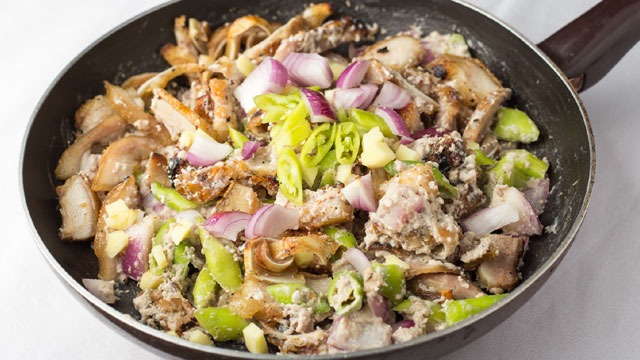 Few dishes evoke nostalgia more than regional favorites you grew up with. The unique flavors, textures, and ingredients of a dish made from what's available in an area not only creates a dish that's local, it also creates a dish which has passed the test of both time and distance.
Whether you're from the north or the south, dishes which you can only get at home in the province are dishes you may not be able to get anywhere else. If you're missing the taste of home this weekend, here are a few dishes you can recreate even when you're miles away from the place you call home: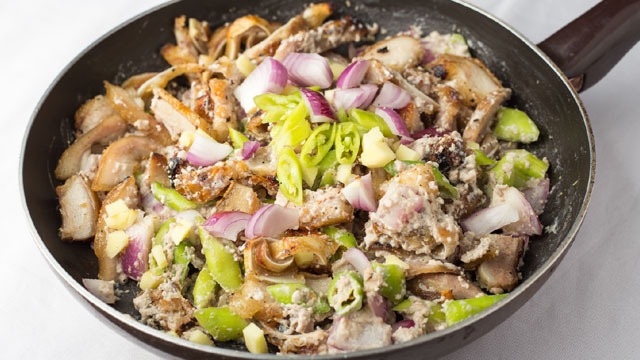 1 Ilocos Empanada, Miki Noodles, and Dinakdakan Recipes
Two dishes from the north always bring out the nostalgia: the unique orange empanada and the miki noodles. The orange empanada gets it hue from the atsuete in the dough and is stuffed with a combo of papaya, a whole egg, and the local longganisa. You can even get it customized the way you want it but it should always be served with the local vinegar.  
The soupy noodle dish of this region is also accented with the bright color from the atsuete seeds. This variant is a simple chicken noodle soup using miki egg noodles and is topped with the local crispy chicharon (bagnet) and a boiled egg. It's comfort food at its best! 
Read more about Vigan and its empanada: 
Finally, there is the dinakdakan, a creamy savory concoction of various pig parts (including the brain!). It's a delicacy perfect for those looking for a unique appetizer that sounds awfully similar to the sisig, a chopped-up mix of pig parts from Pampanga.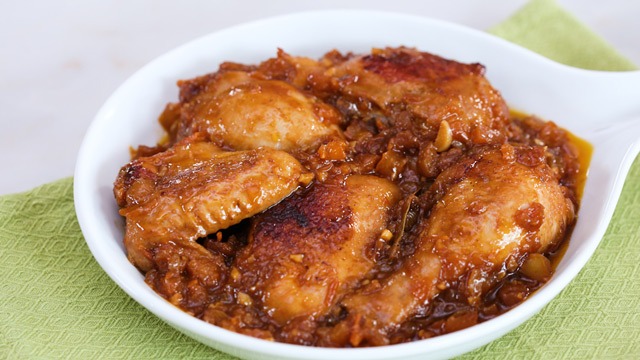 2 Pampanga Sisig and Chicken Asado Recipes
Pampanga boasts of its reputation as a major food hub. It's a proud statement of many great cooks to claim their heritage (and their cooking skills!) to the province. It's no wonder that many delicious dishes originated from this area! One of the most popular dishes from Pampanga is the sisig, a grilled and then chopped-up mix of pig parts, cooked with lots of onions and siling haba. 
Another delicious dish that while not as popular as the sisig is no less delicious. The asado of this province is less sweet than other similarly named dishes but what makes it truly different is the tomatoes. Lots of tomatoes added to the dish creates a fresh tomato sauce that is undeniably appetizing.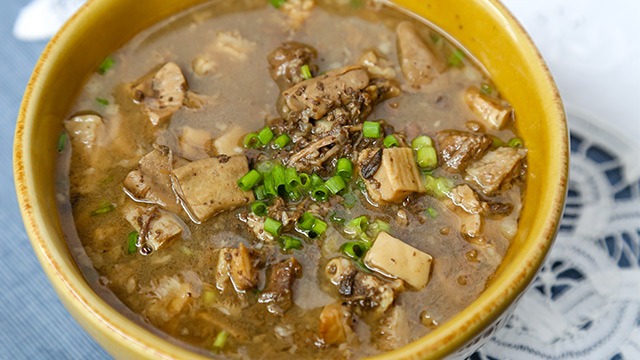 3 Batangas' Bulalo and Goto Recipes  
Travel south towards Batangas and if you end up in Tagaytay en route, you know you can't pass by without getting some food at a local bulaluhan joint somewhere along the way. It's a classic dish perfected by those in the area and frequented by many who visit the city. Simmered long and slow is the way to go so it's no wonder that you may long for this dish even when it's late at night.        
Goto isn't what you think it is when you visit Batangas. The Gotong Batangas is quite unique in that it's not made of rice. In fact, it's served with rice since it's a soupy dish full of different beef innards, chopped up so each spoonful fits the bite-sized chunks.   
Read more about the unique Batangas Goto: 
4 Baguio Alfajores Recipe
If you always have room for dessert, you just might leave extra room just to have a container of these delectable and buttery cookies made famous in Baguio. A shortbread cookie, the alfajor of Good Shepherd was made popular in Baguio when it offered the cookie sandwiched with caramel or dulce de leche. The milky sweet caramelized spread was the perfect complement to the buttery cookies and sealed it as a true favorite for many who have a sweet tooth.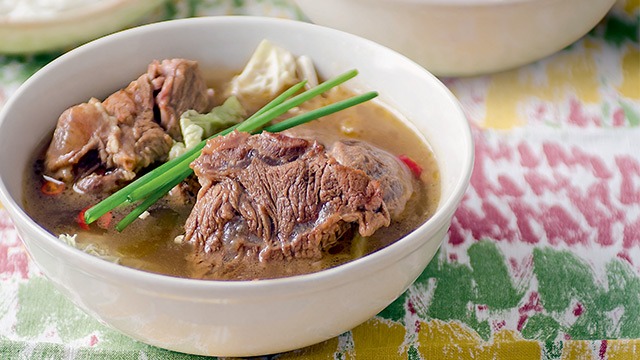 5 Davao Humba and Hinalang Recipes
Humba is a regional dish in many regions but in Davao, it's a little different. There aren't any pineapples in this version. In fact, it's packed with aromatic herbs and spices that give this humba a uniquely flavorful aroma and a shiny glaze that may just remind you to phone home.      
If pork isn't your thing, Mindanao also has a spicy beef dish which may just remind you of nilaga but made spicy. A simple enough dish to recreate, it's the feeling that you're tasting something you may have eaten at home that will make this truly nostalgic.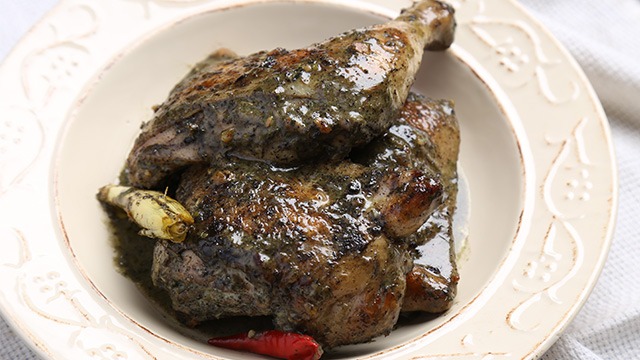 6 Tausug Blackened Coconut Chicken Curry Recipe 
Also known as chicken pyanggang, the indigenous tribe from Sulu has a way of cooking its coconut that's different from any cooking method you may have learned. The coconut used in the recipe is burnt until black before being used in the curry. This burnt coconut is what gives this chicken curry recipe it's unique taste that you may expect to be bitter but, instead, delivers a delicious coconut sweetness that's complementary to the spices of the curry.   
Read more about Mindanao: 
Getting nostalgic for the provinces and planning a trip somewhere? Read more about the different food places you should visit when you visit these regions: