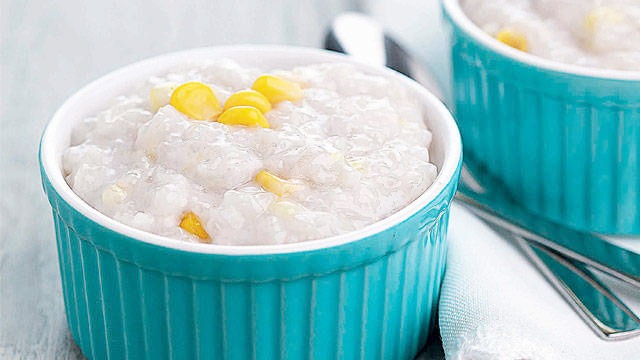 Do you ever find yourself craving something delicious and hearty without the need to look for a lot of ingredients? We understand the need for simplicity midway through the day.
These Filipino recipes for merienda or your mid-day snacks are easy to make and don't need more than five main ingredients. The ingredients don't include water and salt since everyone has these ingredients. Other than these two, you'll have to scrounge around for the perfect combination of ingredients to make these crave-worthy dishes.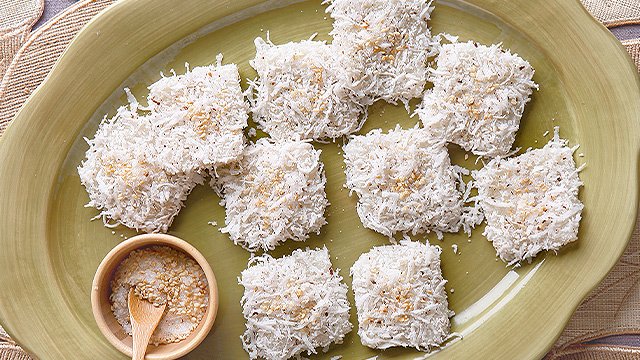 1 Palitaw Recipe  
If you have rice flour, sugar, sesame seeds, and access to fresh niyog, you can make these simple boiled rice cakes. Called "palitaw" because these rice flour pieces of dough rise from the depths of your pot of boiling water to the surface, effectively making "palitaw" when it's ready to remove from the hot water and into the niyog. These are equally delicious even if you don't have coconut because of the earthy sesame seeds and sugar coating.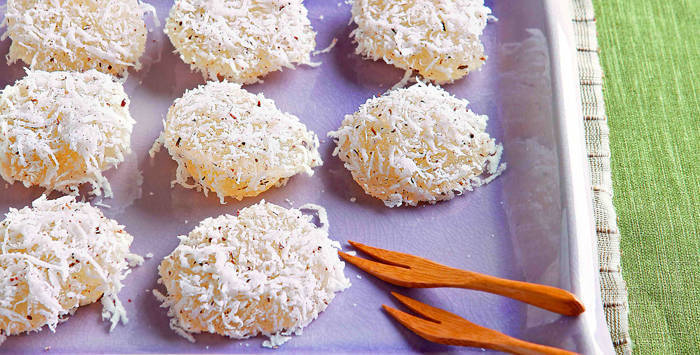 2 Pichi Pichi Recipe 
If you don't have rice flour but have a cassava tuber, this will be the one for you! Cassava is grated and then formed into these little rounds that may look like the rice flour-dough palitaw recipe, but are actually steamed instead of boiled. These can also be tossed in niyog, but we say, why stop there when you top it off with a sweet-salty combination in the form of the grated cheese that was popularized by a local restaurant.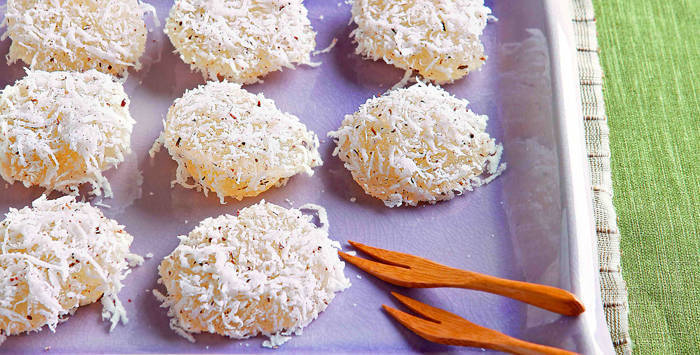 Pichi-Pichi Recipe
Posted in:
Recipe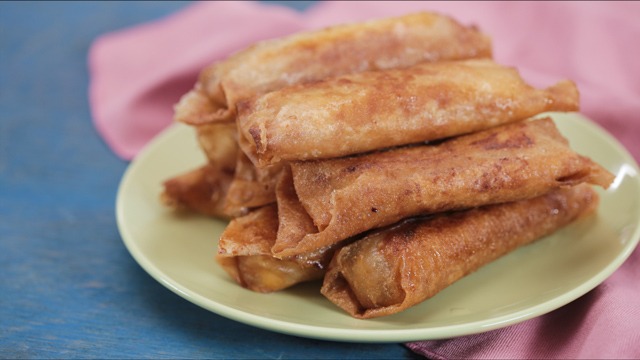 3 Banana Cheese Turon Recipe 
Turon is a common enough merienda dish. There are many ways to make turon but we think the combination of sweet and salty can extend to this fried banana spring roll! The brown sugar is essential in making this super delicious and so do the slightly ripe saba bananas. However, salt is not the ingredient that's missing. It's the cheese. Think cheese stick meets turon and you get an idea of exactly how easy and how incredibly delicious that sounds. 
ADVERTISEMENT - CONTINUE READING BELOW
Recommended Videos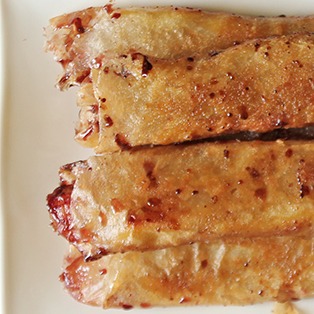 WATCH: How to Make Turon
Posted in:
Cooking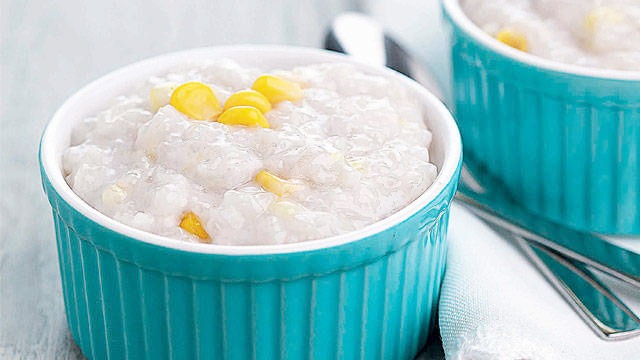 4 Lelut Mais (Lugaw na Mais) Recipe
Also known as ginataang mais, this is a simple combination of rice, corn, coconut, and sugar. While the chocolate champorado recipe is even easier to make and uses even fewer ingredients than this kakanin, this version is just as fulfilling and tasty, especially if you love sweet corn kernels.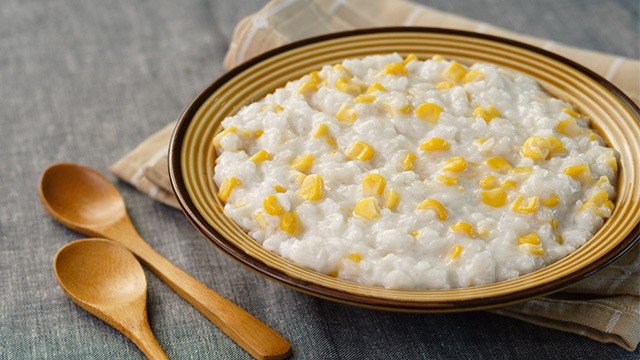 Ginataang Mais Recipe
Posted in:
Recipe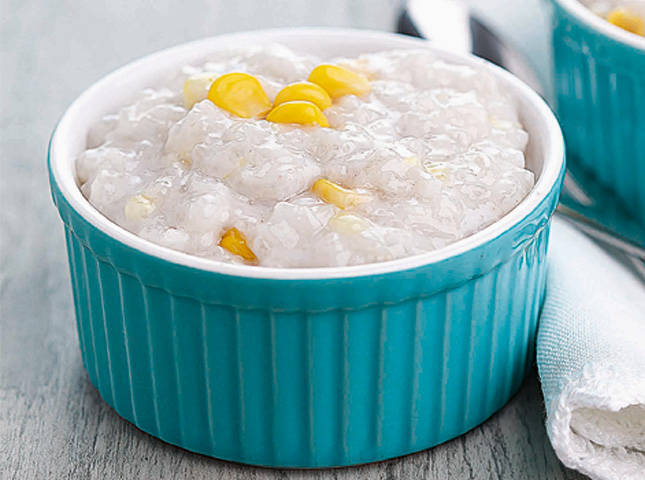 Lelut Mais (Lugaw na Mais)
Posted in:
Recipe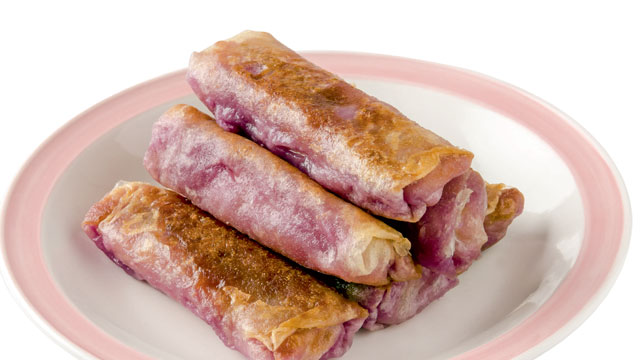 5 Ube-Banana Turon Recipe 
We all know that the banana turon is simple to make. It's this simplicity that makes it so easy to tweak and make it taste even better! There are versions that are more complex in flavor and in procedure but while those are undoubtedly super delicious, the addition of ube halaya into the turon is nothing short of genius. The ube jam melts and coats the bananas and gives it a buttery, sweet, and earthy taste that is the perfect complement to the sweet bananas.       
Ube-Banana Fried Burrito Recipe
Posted in:
Recipe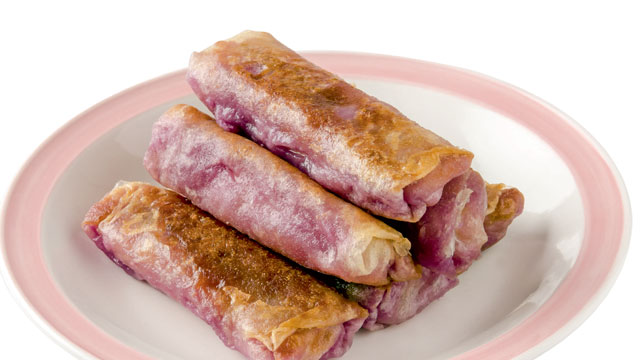 Ube-Banana Turon Recipe
Posted in:
Recipe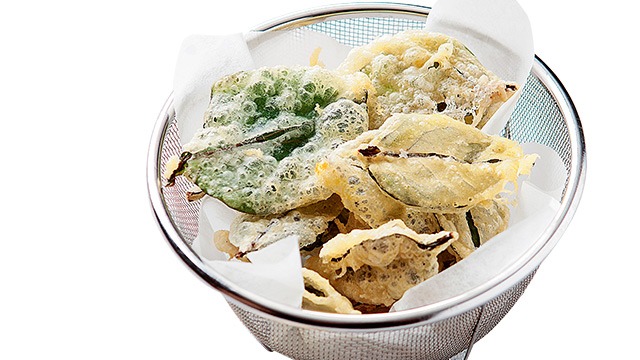 6 Crispy Alugbati Recipe 
There's no reason why your merienda cannot be savory instead of sweet! These light and crispy snacks are perfect for those who love snacking! Similar to potato chips, the fragile leaves are lightly coated with the batter and made super crispy. If you crave potato chips but want a different taste to go with that crisp, these are the easy "chips" you may want to try making instead.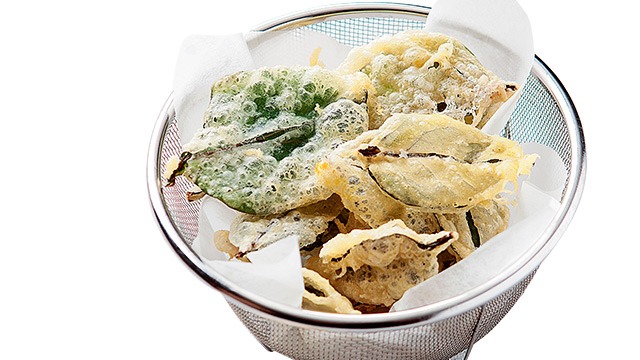 Crispy Alugbati Recipe
Posted in:
Recipe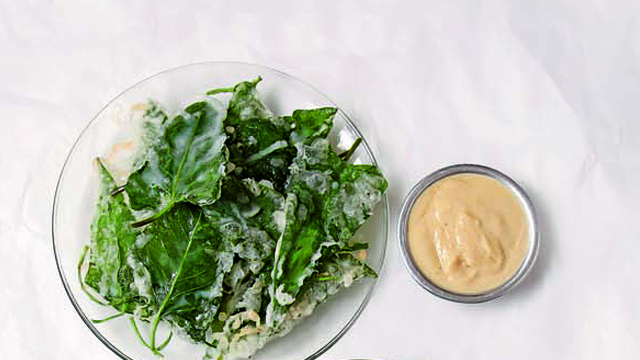 Crispy Kangkong
Posted in:
Recipe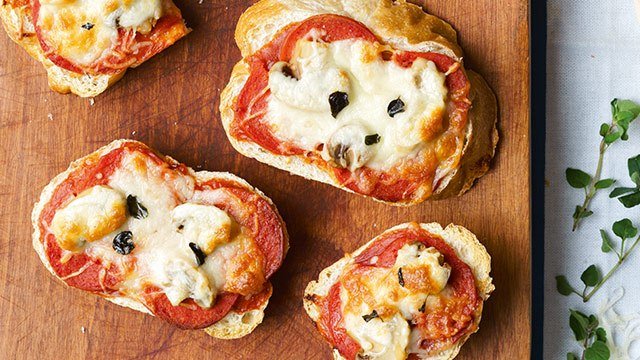 7 Mini Pepperoni Pizza Recipe 
Filipinos we think are natural foodies at heart and where there's a craving, especially for pricey hand-spun pizzas, there's a way to make it happen. These mini pepperoni "pizzas" are really just slices of bread dressed up in some really flavorful toppings. The "pizza" sauce is a prepared spaghetti sauce, the slices are pepperoni that you can find in the deli section of any major supermarket, and the cheese, a tablespoon or two of mozzarella is all you need to create that melty and stretchy cheese pull. You can even sub out the mozzarella for super creamy quick-melting cheese for a true hack on pizza.        
Mini Pepperoni Pizza Recipe
Posted in:
Recipe
What other merienda ideas can you come up with that only require 5 or fewer ingredients? These Pinoy merienda ideas are classic ones, so we're sure there are more which can be made that will make your mid-day snack a satisfying one. 
ALSO READ: