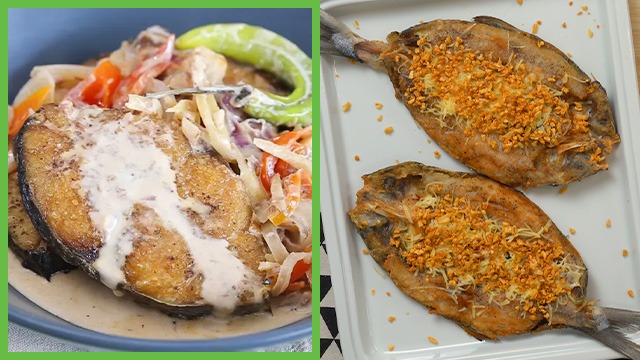 For some, fish has a bad reputation for being matinik, malansa, and generally not appetizing. We can think that they have not had a chance to really taste delicious fish dishes but there is some merit to their claims.
We have solutions to these complaints!
One of the best ways to avoid "matinik na isda" is to use fish that have already been deboned or are boneless. This means fish fillets such as a cream dory and bangus are your best friend.
For those who think "malansa ang isda", there are several ways to avoid that and one trick that they can use is to use milk. The fishy taste that just makes your skin crawl is lessened with the lactic acid in milk. You can also use the old tried and tested kitchen trick of using calamansi juice or any other citrus juice to mask that taste, too.
As for appetizing and delicious fish dishes, we know we have great recipes that use fish, and we listed them down for you to check out and try:
1 Binagoongan Isda Sa Gata Recipe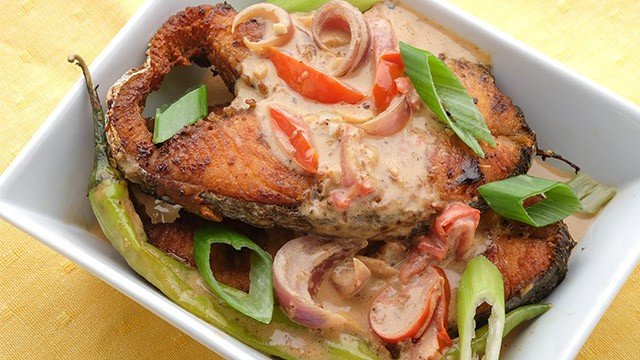 We can't tell you enough how delicious bagoong and gata together can make a dish. The salty umami-loaded shrimp paste is tempered by the creamy and nutty flavor of the coconut cream, and it is just a flavor bomb of a sauce! Combine this with the meaty taste of firm-fleshed fish that can handle all that flavor and you've got an ulam dish that will definitely make anyone want unli rice.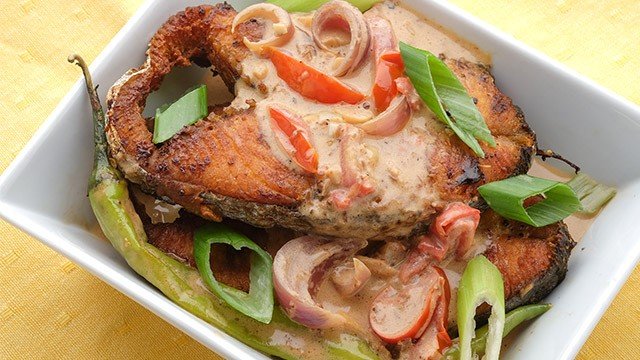 Binagoongan Isda sa Gata Recipe
Posted in:
Recipe
2 Fishtek Recipe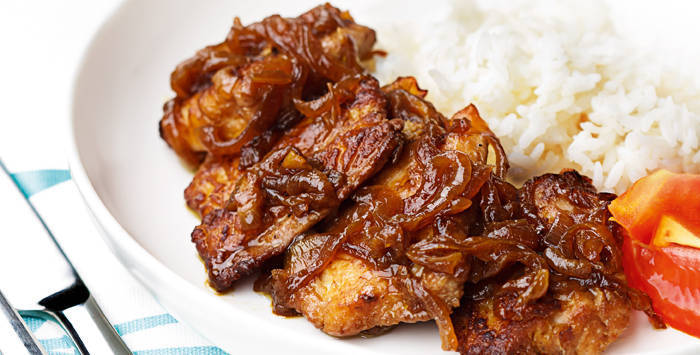 When it comes to recipes made using other meats, the bistek is one that is undoubtedly meaty. That's why for this recipe, boneless fish fillets are the best course of action since the caramelized onions, soy sauce, and calamansi juice make this so appetizing, you will be inhaling a plate of these saucy and meaty fish fillets and won't miss the beef at all.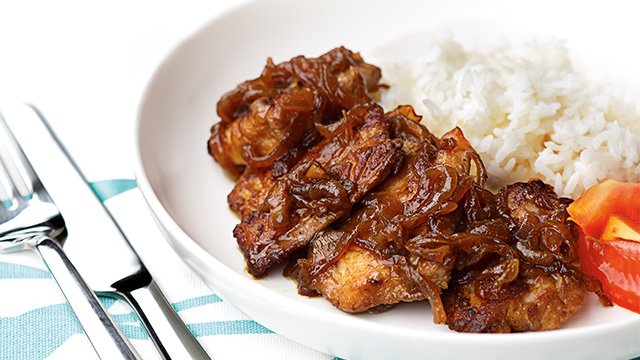 Fishtek Tagalog
Posted in:
Recipe
3 Sweet and Sour Fish Fillet Recipe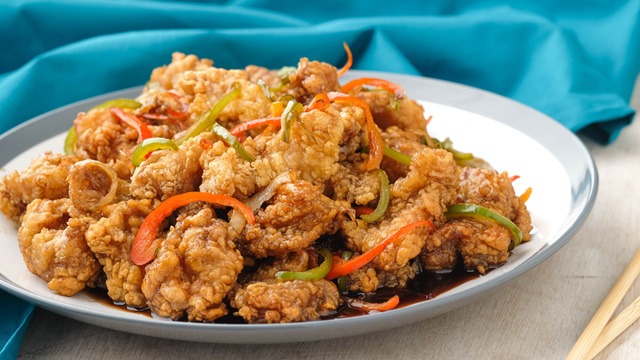 This gorgeous plate of crunchy fish fillets is only soggy because of the intensely flavorful sauce it's tossed in. The sweet and sour sauce uses no pineapples and instead is made extra tangy from the black vinegar used in this recipe. You have to try this super tasty version to fall in love with this dish!
ADVERTISEMENT - CONTINUE READING BELOW
Recommended Videos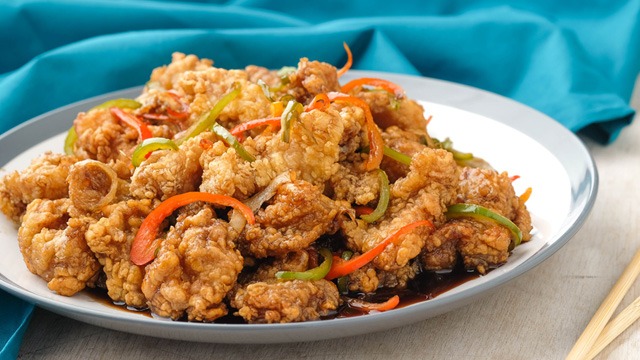 Easy Sweet and Sour Fish Recipe
Posted in:
Recipe
4 Fish Escabeche Recipe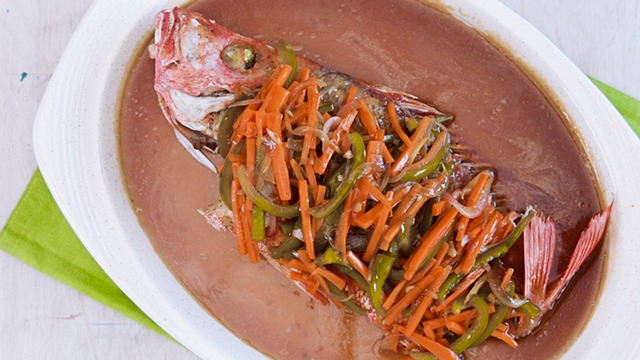 A whole fish made be intimidating but we think it's not. It's actually easier to cook since you can relax a little once the fish is cooking. Since this fish is fried and kept whole, the fish is more moist, more tender, and yes, more flavorful because of it. Best of all, it's doused in another kind of sweet and sour sauce that you can be sure will be a favorite flavor for fish from now on.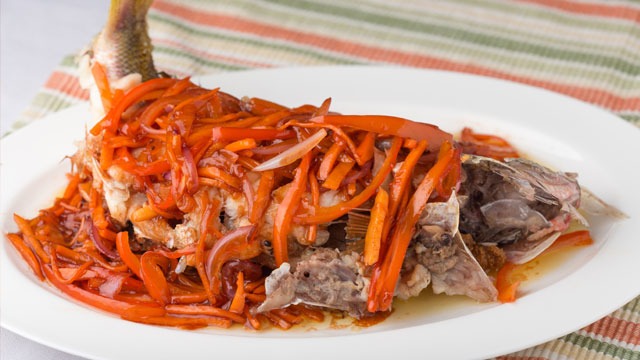 Fish Escabeche Recipe
Posted in:
Recipe
5 Cheesy Bangus Recipe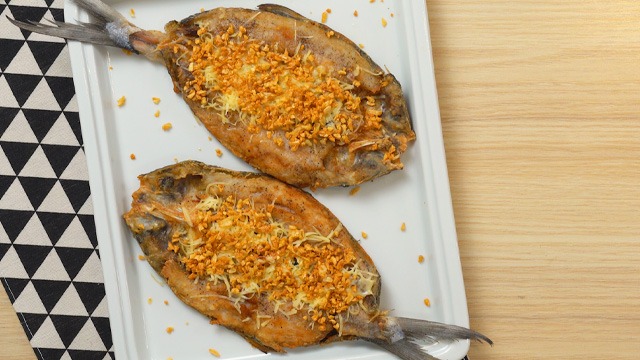 This cheesy bangus recipe is loaded with toasted garlic bits! Not only is the boneless fish deliciously fried in garlic-infused oil to deliver more flavor, but it's also been covered in cheese and topped with more garlic. The only thing missing is a mound of garlic fried rice and a sunny-side-up egg to make your silog meal complete!
6 Chinese Style Steamed Tilapia Recipe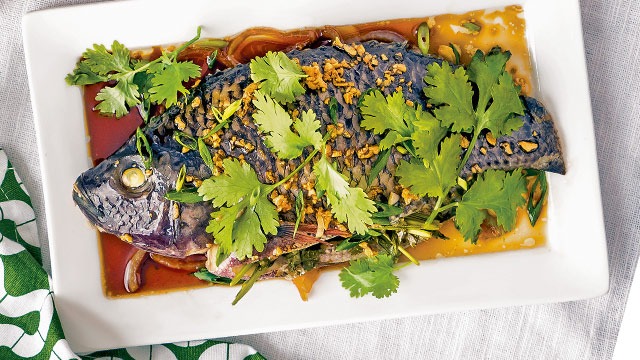 Steamed fish may be one of the easiest ways (and one of the most foolproof ways!) of cooking fish. You get perfectly cooked fish every time because the steam allows the fish to cook without making it dry out. With a flavorful sauce to accompany it, you have a winning combination of a flavorful and easy recipe using fish that's impressive to boot to place on your dinner table.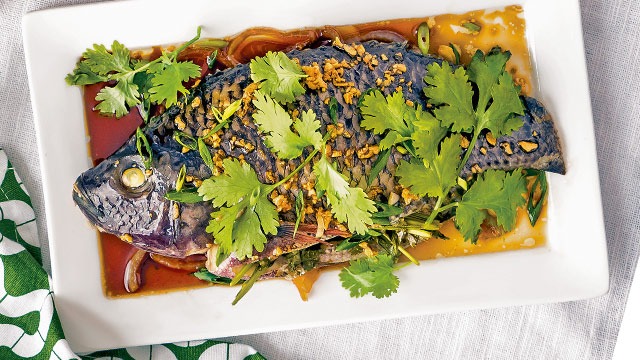 Chinese-Style Steamed Tilapia Recipe
Posted in:
Recipe
Are there other fish you want to cook and try? Here are more fish recipes and ulam ideas to help you get through this season of Lent easier:
***