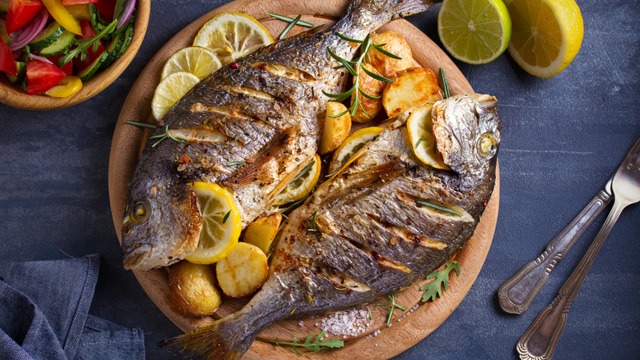 Whether you're a pescetarian, observing the Lenten season, or you just love seafood, there is a variety of fish recipes you could try to satisfy your fishy cravings. When we think fish or isda recipes, tuna and salmon usually are top-of-mind. For those on a budget, there are other great fish, not just in the sea, but also in the markets… ready to be served on a plate!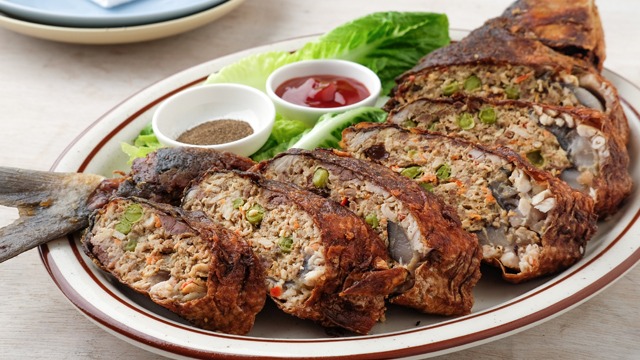 1 Bangus or Milkfish
The bangus or milkfish, whose scientific name is Chanos chanos (not to be confused with a certain Marvel villain), is widely regarded as the "National Fish of the Philippines". But did you know that this is actually not an official status? National symbols are declared by law, and as of this writing, there is not yet any law that declares the bangus as the Philippine National Fish.
Regardless, the bangus is an endemic species of fish commonly found in Philippine waters. Its abundance has also inspired a lot of bangus recipes that Filipinos love: daing na bangus (garlic and vinegar marinated milkfish) and rellenong bangus (stuffed milkfish) are delicious recipes and can also be bought ready-to-cook in most supermarkets.
If you are craving for soup, you can make sinigang na bangus, and infuse it with the signature sour flavor of sinigang with either bayabas (guava) or miso or paksiw na bangus, which has a sharper sour taste but is equally delicious.
Alternatively, you can also fancy it up by making a bangus belly donburi, or keep it fresh with a lemon-turmeric seasoning. Lastly, if you're cooking for kids (or are a kid-at-heart), you can make smoked bangus croquettes with a yummy garlic mayo dip to match!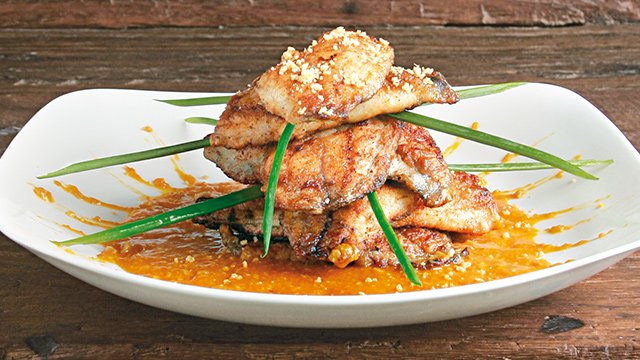 2 Tilapia
We'll save you the Google search: tilapia in English is still tilapia! It's also known as St. Peter's Fish, after the biblical story about the fish fed to the masses. Its scientific name is Oreochromis niloticus, and it is the second most important farmed fish in the Philippines, right after bangus. Its mild flavor, paired with its fatty belly, go well with a wide array of flavors, and there is no shortage of tilapia recipes if you ever want to have this fish as a dish.
ADVERTISEMENT - CONTINUE READING BELOW
Recommended Videos
Aside from using tilapia in sinigang, you can also enjoy the light taste of tilapia with by wrapping it in mustasa (mustard greens) and cooking it in gata (coconut milk). You can also make tilapia sarciado-style, with fresh tomatoes and eggs. And if you are craving for a tilapia recipe with a bit more umami, try out this Tochong Tilapia Recipe.
You can also add a Chinese twist by coating the tilapia with five-spice powder and a sweet soy glaze, or dig into your Filipino roots by pairing pan-fried tilapia with kare-kare sauce. Want tilapia on the go? Make soy-marinated tilapia sandwiches!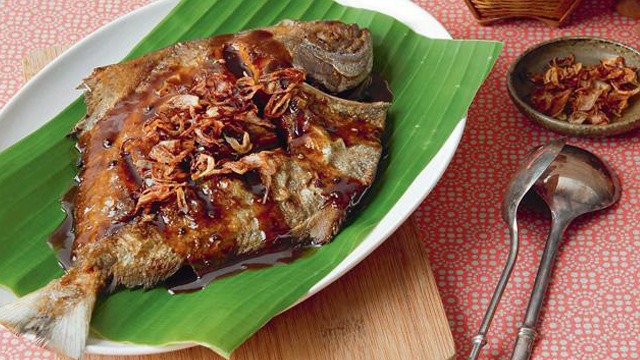 3 Pompano
The pompano, or Trachinotus blochii, is sometimes also called pampano in the Philippines. However you spell it, there's no denying that this fish is one of the most convenient to cook.
There is something about steamed fish that just feels so refreshing, and pompano just happens to be amazing when steamed with this light ginger-soy sauce. If you can't get enough of sour fish soup recipes, you can make pinangat na pampano, which uses calamansi and tomatoes to liven up the dish.
Feeling adventurous? You can also add an Indian twist to your pompano fish recipe by making a pompano fish curry dish, or try this deconstructed, crispy take on sinigang na isda recipes and make a delicious tamarind sauce to go with fried pompano!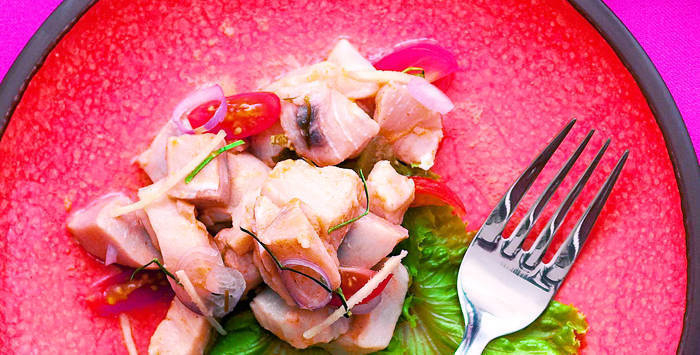 4 Blue Marlin
The blue marlin is scientifically named Makaira mazara, but can sometimes be referred to as malasugi in some regions in the Philippines, particularly in Cebu. Other regions also call certain fish malasugi, but they may not necessarily be blue marlin. For example, malasugi in Bicol is a kind of sailfish or spearfish, while it is a swordfish in Mindanao!
While these fish all belong in the billfish family and are closely related in looks and taste, the blue marlin will stand out as it has pinker flesh and tastes the most like tuna. You can enjoy it in this Fish Cocido Stew Recipe, which is a fish stew flavored with buko juice (coconut water), tomatoes, and calamansi.
Blue marlin steaks are also delicious when grilled and paired with aligue-calamansi sauce, as the tangy flavor of the calamansi cuts through the fatty marlin and aligue, creating a great flavor contrast. Plus, if you're a fan of raw fish, you can make blue marlin kilawin with red Thai curry!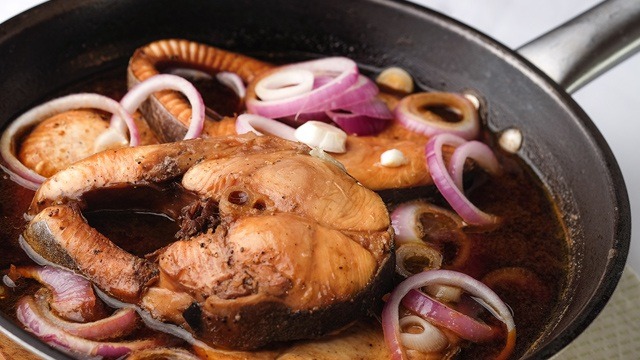 5 Tanigue or Spanish Mackerel
It's a good thing that the tanigue in English is simply Spanish mackerel because its scientific name can be a tongue twister: Scomberomorus commerson.
Tanigue is usually used in fish steak recipes and can be cooked bistek-style, which is great as it isn't too high-stakes (pun intended) if you are looking for easy-to-cook ulam recipes. Meanwhile, a great way to incorporate healthy vegetables into your diet is by pairing grilled tanigue with fresh greens or other grilled veggies.
If you are up for a spicy and savory tanigue recipe, try cooking it "low and slow" like this Sinaing na Tanigue. You can also use tanigue when you make salpicao, or make kinilaw na tanigue with green mangoes!
Other Fish To Try 
Even though different isda recipes have been suggested for each fish, you can definitely substitute one fish for the other! All of the fish mentioned above can be made into Pinoy ulam recipes like sinigang, kinilaw, paksiw, and even tinola.
If you want baked fish recipes that you can simply pop in the oven, you can stuff your fish with your choice of citrus fruits and bake them whole or top them with flavorful tomatoes. Finally, if you're a cheese-lover, this Baked Fish with Cheese Sauce Recipe is perfect for you!
***