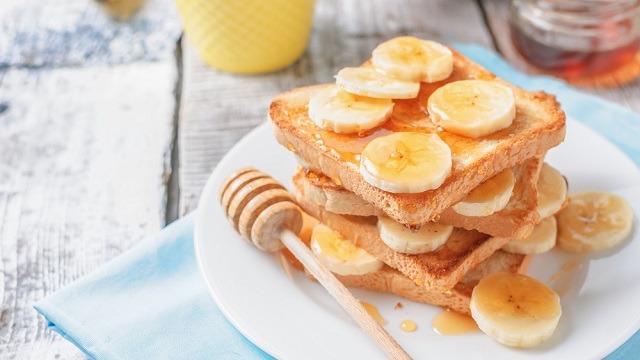 Easy breakfast options that also cook fast can be any kind of food. It can be frozen premade chicken nuggets you pair with scrambled eggs and steamed rice. It can be thinly sliced beef tapa strips or the daing na bangus which you marinated the night before, both of which require a quick fry before serving it with the rest of the silog meal you planned. You can also whip up a batch of pancake mix to make a short stack of pancakes, enough to satisfy your sweet tooth first thing in the morning. 
These all sound fast and easy to cook but there is another kind that is even faster to make and just as delicious: French toast. 
French toast, also known as eggy bread, is bread, usually stale, that has been lightly dipped in beaten egg and then gently fried in a frying pan or griddle. It can be served like pancakes, sweetened with pancake syrup and spreads, or it can be served with savory sides such as sausage links, eggs, and ham. 
However way you like your French toast, here are ideas on how to make versions of it: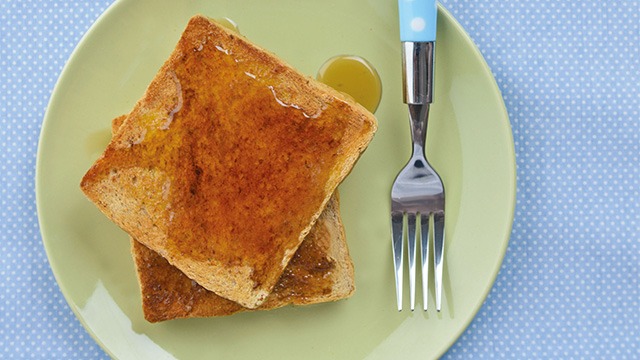 1 French Toast Recipe  
It doesn't get more simple than this! Beat eggs, dunk bread slices in the egg, and fry in a little butter for more flavor. Serve it while still hot so the butter can melt. Pour on the pancake syrup generously, so it does its appetizing drip down the sides.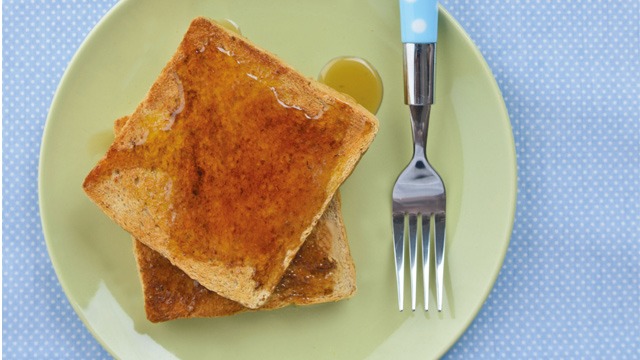 Speedy French Toast
Posted in:
Recipe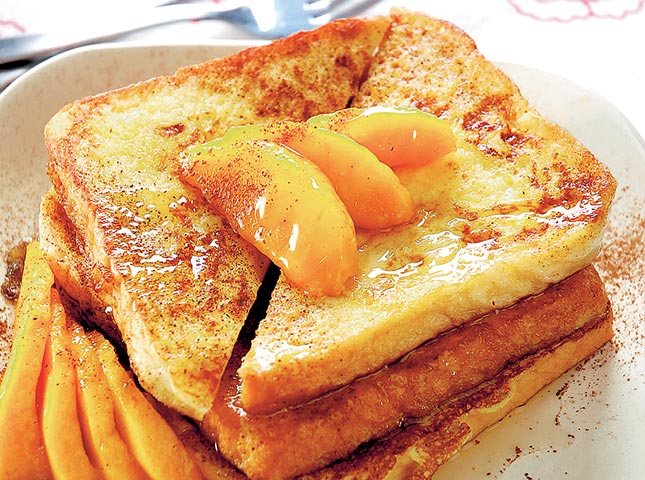 2 French Toast with Cinnamon and Mangoes Recipe
Keeping it simple doesn't mean it can't be flavorful. You'll find that despite the simplicity of this recipe, it's loaded with sweet, warm, and delicious flavors and aromas. That's all thanks to the ground cinnamon that you add to the egg mixture before it's dipped in. This gives the bread slices a delicious hit of spice that's a wonderful spice match for the sweet mangoes.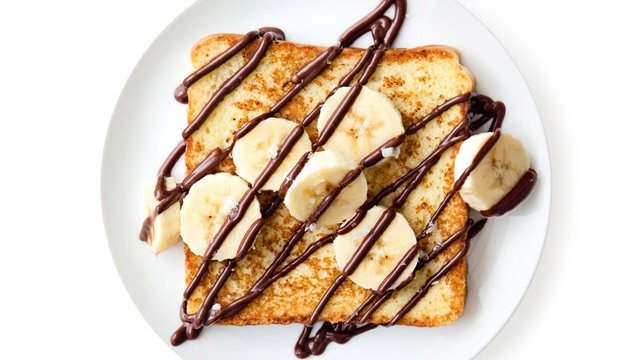 3 Nutella-Banana French Toast Recipe 
You don't need a stack to enjoy this breakfast. This toast is simply topped with sliced bananas and drizzled with Nutella, that chocolate-hazelnut spread that everyone loves. You can even place another slice of toast on top to make it into a hefty sandwich.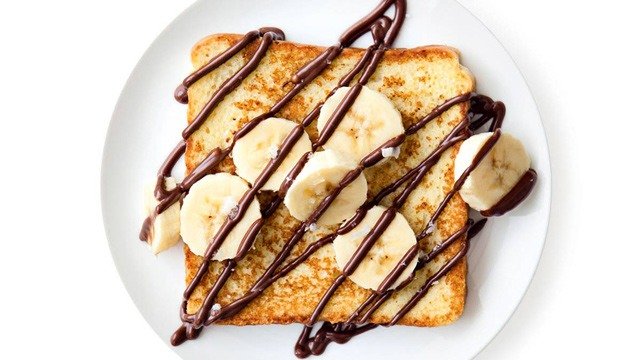 Nutella-Banana French Toast Recipe
Posted in:
Recipe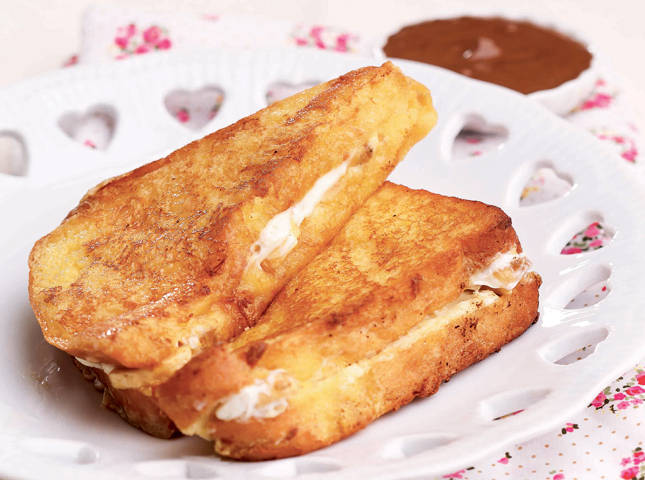 Banana Hazelnut French Toast Sandwich
Posted in:
Recipe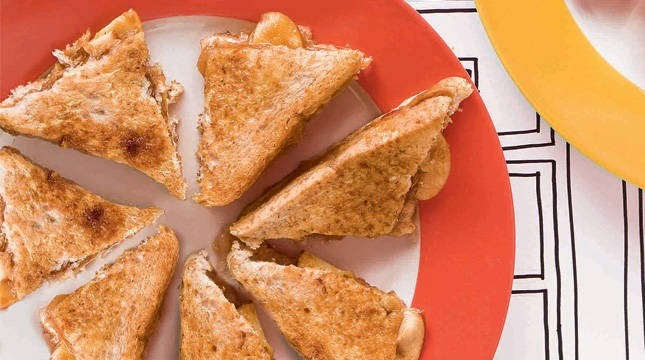 4 Peanut Butter and Jelly French Toast Recipe with Apples
Salty peanut butter is perfect to pair with sweet jelly or jam so just to make it a little different, why not add fresh fruit? Apples are stuffed into the sandwich just before it's dipped, whole, into the egg, and fried. The warmth of the pan will soften the apple slices lightly to keep them crisp to the bite.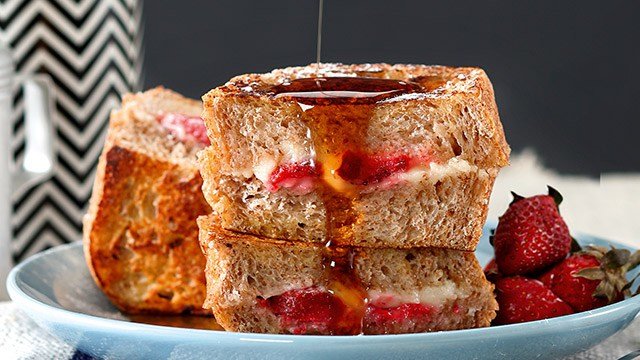 5 Strawberry Cheesecake French Toast Recipe
French toast with cheese? Cream cheese! For this genius mashup recipe, soft and sweetened cream cheese, fresh strawberries, a little jam makes the filling of French toast short stack. If you are a fan of this berry and adore cream cheese, you'll want to make this pairing for breakfast, for merienda, and maybe even as a midnight snack.
ADVERTISEMENT - CONTINUE READING BELOW
Recommended Videos
Got a can of peaches instead? Use that whipped cream instead for an even faster but still fruity version of this one.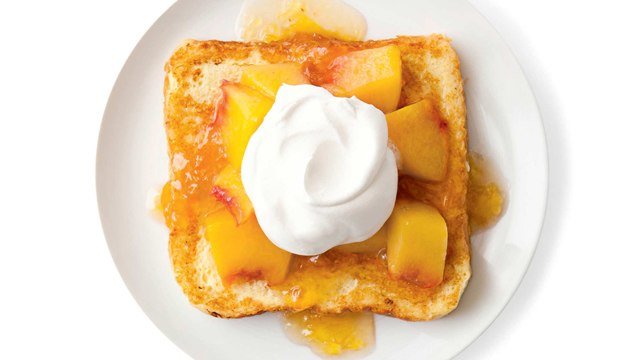 Peaches and Cream French Toast Recipe
Posted in:
Recipe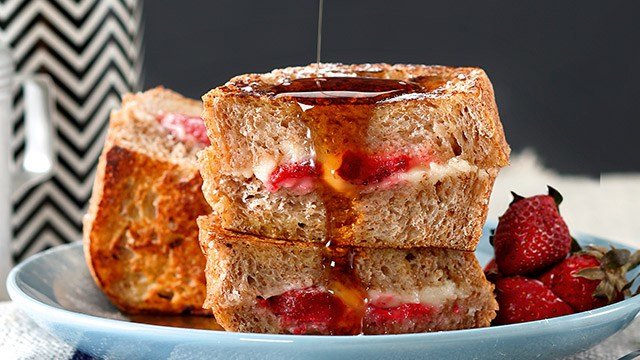 Strawberry Cheesecake French Toast Recipe
Posted in:
Recipe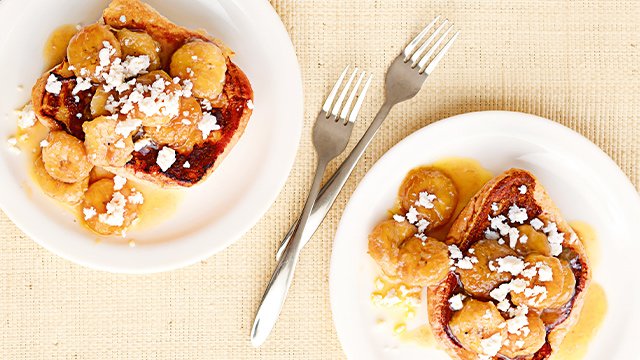 6 Pandesal French Toast Recipe
You can turn those stale pandesal into French toast just as easily as any bread. In fact, the sweetness that naturally is present in the pandesal bread recipe is perfect for transforming them into French bread! You can even use stale ensaymada, too, for a buttery, cheesy version that's easy to fall in love with.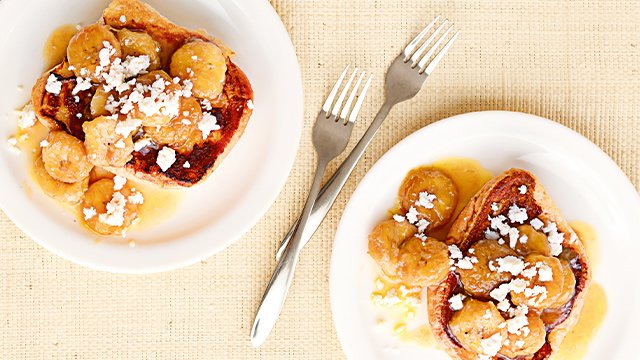 Pandesal French Toast Recipe
Posted in:
Recipe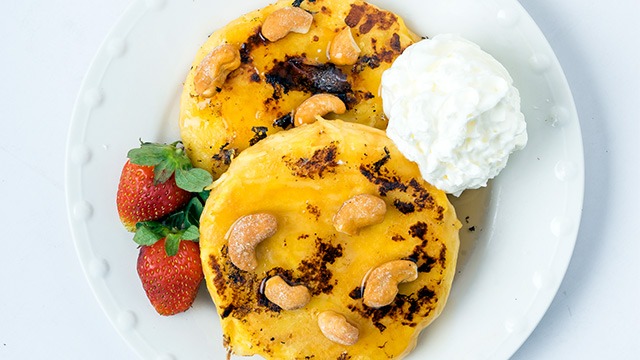 Ensaymada French Toast Recipe
Posted in:
Recipe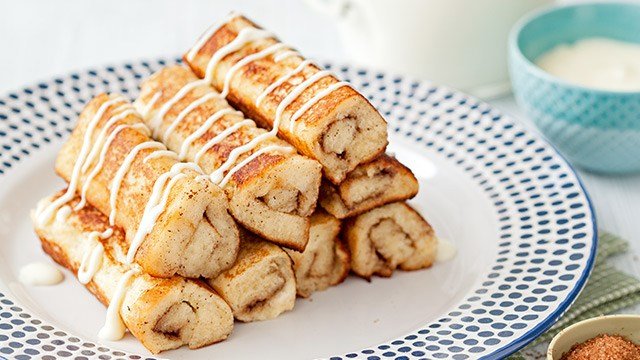 7 French Toast Rolls Recipe 
It takes little imagination to make breakfast fun, so in the spirit of fun, why not roll up the bread? This makes these not only easy to grab for little hands, but it can also be stuffed with something delicious inside.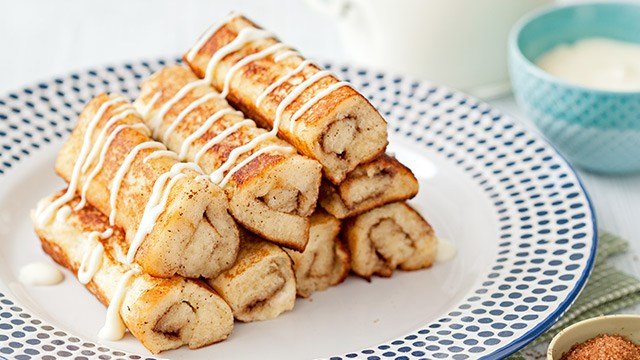 French Toast Rolls Recipe
Posted in:
Recipe
Got other ideas on how you can make French toast even more delicious than these? Let us know how you make your stale bread appetizing and delicious again, whether it's for breakfast or for a snack.     
***
Thinking about what to cook next? Join our Facebook group, Yummy Pinoy Cooking Club, to get more recipe ideas, share your own dishes, and find out what the rest of the community are making and eating!
Got your own version of the classic dishes? Pa-share naman! Get your recipe published on Yummy.ph by submitting your recipe here.