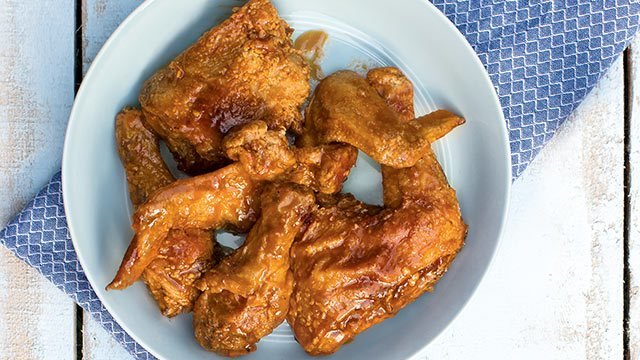 Crispy, perfectly seasoned fried chicken is what many of us fell in love with at a young age. Chicken is the preferred meat for many kids and it's a delicious choice. There are special seasonings, breading, batters, and even secret herb mixes that can make your fried chicken meal a satisfying and delicious meal. 
Did you know that the fried chicken was, in fact, created by a Scot? Before it was fried in fat and this technique brought to and popularized in the United States, the usual way of cooking chicken was baked or roasted. Plus, it was allegedly a dish usually reserved for special occasions since this was before chickens farms were more widely cultivated.
Bring out your cast iron pans or heavy-bottomed pots! You're going to need them for these fried chicken recipes: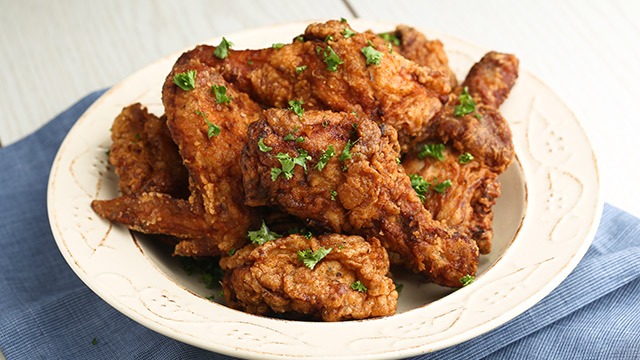 1 KFC-Seasoned Fried Chicken Recipe 
There are allegedly eleven herbs and spices in the legendary fried chicken breading recipe of this American fried chicken. The combination of seasonings are highly debated! However, back in 2016, Colonel Sander's nephew allegedly revealed the secret recipe. We decided to try it and while we can say it's a pretty darn good fried chicken recipe, we'll let you be the judge of that.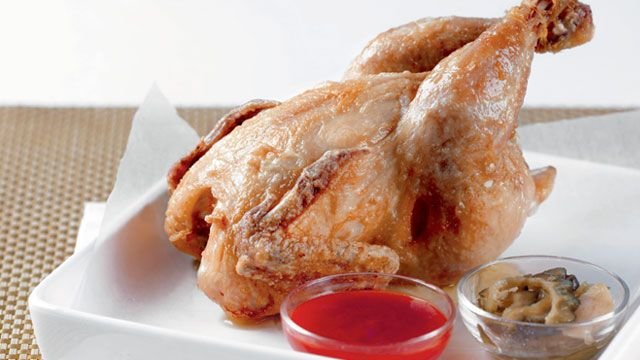 2 Max's-Style Fried Chicken Recipe 
This is one of the more unique fried chicken recipes since this the Filipino way of cooking fried chicken. There is no breading on this version. The chicken skin is instead the star of this incredibly crispy-skinned fried chicken. To achieve this level of crispness, the chicken is first steamed to not only cook the chicken but to also help dry out the skin before it gets a dunk in super hot oil. The result is this version that rivals that of the restaurant version.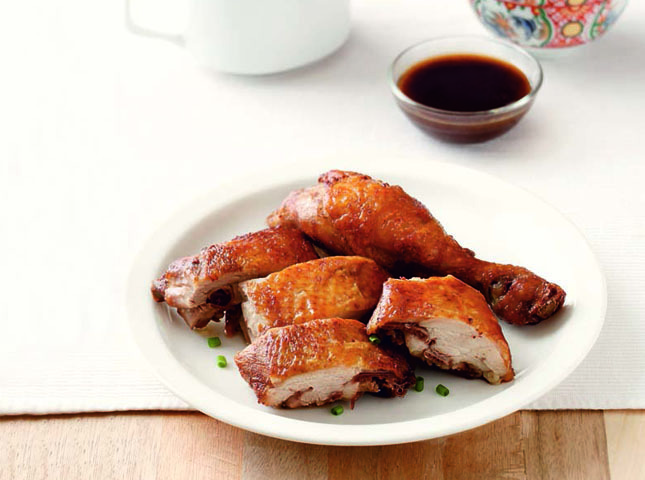 3 Chinese Fried Chicken Recipes 
There are two ways of making a Chinese-style fried chicken: the steamed then fried version and the simply fried chicken version. The first is a classic Chinese method used when making Peking Duck. While not as extensive, the process and result is similar: crispy skin with flavorful meat. Another way of doing the Chinese fried chicken is coating it in a thin but flavorful batter, giving the illusion that it's battered at all. Instead, you get a flavorful outer coating with its Chinese spices.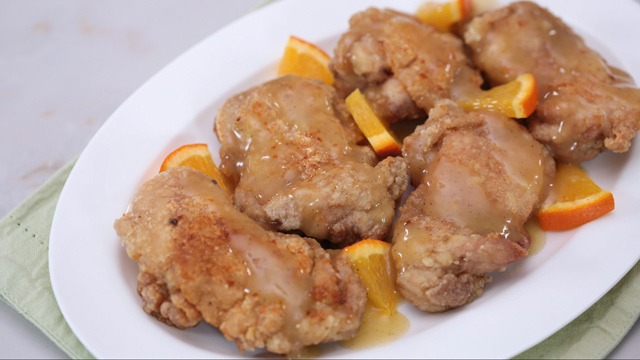 4 Orange Chicken Recipe 
The original may be Chinese in nature, but there is no denying that this version is super tasty! The sweet-savory citrus-based sauce is the real winner of this recipe. You can make the sauce and basically toss it with any fried chicken recipe that you like! Who would have thought that chicken and oranges would pair so fantastically with each other?    
ADVERTISEMENT - CONTINUE READING BELOW
Recommended Videos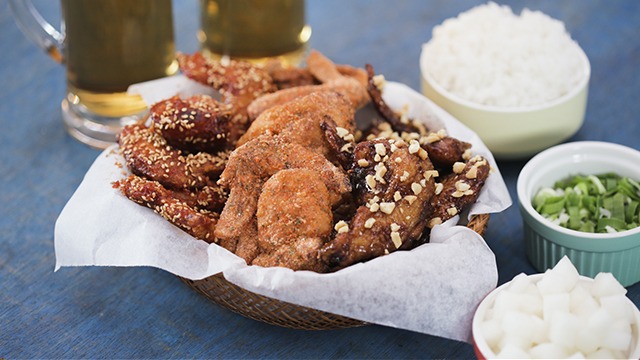 5 Korean Fried Chicken Wings Recipe  
How can you go wrong with chicken that's been double-fried just to achieve its supreme crispness? We think you can't until you toss each piece in a flavorful sauce! The Korean fried chicken trend has been around for years but its resurgence isn't just because of all the K-dramas. These are some of the most flavorful fried chicken recipes you will ever taste. Pair it with something ice cold, pickled radish cubes, and steamed rice for a fried chicken meal experience that's uniquely Korean.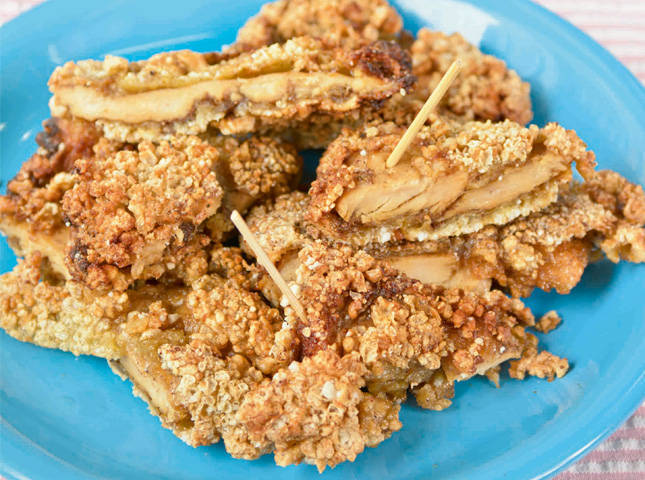 6 Chicken Chops Recipe 
Taiwan has its own fantastic fried chicken recipe, too! It's a version that still has many of us craving its unique taste and flavor. It's a super crispy batter that makes the outer coating but what makes this fried chicken unique among all the fried chicken recipes is the fact that this is pounded or sliced super thinly, sometimes with the bones still attached. These thin chicken cutlets are seasoned with a five-spice powder mix that's super delicious. It is chopped before serving and served with toothpicks.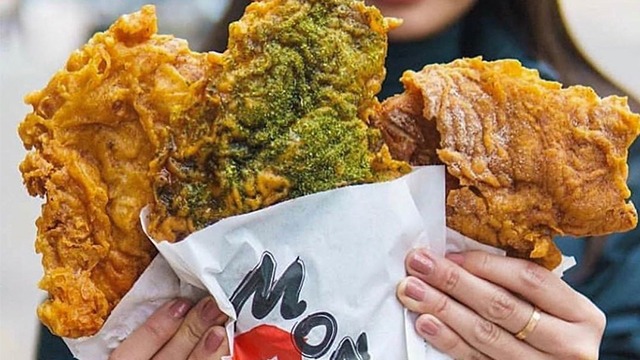 This Famous Bigger-Than-Your-Hand Taiwanese Fried Chicken Is Now In Manila!
Posted in:
News + Trends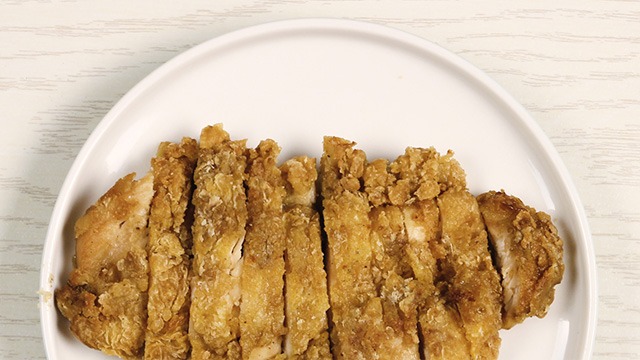 WATCH: How to Make Chicken Chops
Posted in:
Cooking
Give one or two of these recipes a try and see how you like these versions of your favorite fast food and restaurant fried chicken favorites.
ALSO READ: 
Turn your meals intro a restaurant-style dine-in home experience by pairing with your favorite Knorr Soup.
In addition to all-time classic variants like Cream of Mushroom and Crab and Corn, Knorr Soups released two exciting new flavors: Shrimp Bisque and Cream of Pumpkin.
Made with real ingredients, these instant soup packs will complement your favorite fried ulam!
Shop them at the nearest grocery store or online via Lazada or Shopee. Follow Knorr on Facebook or visit their website for more info.