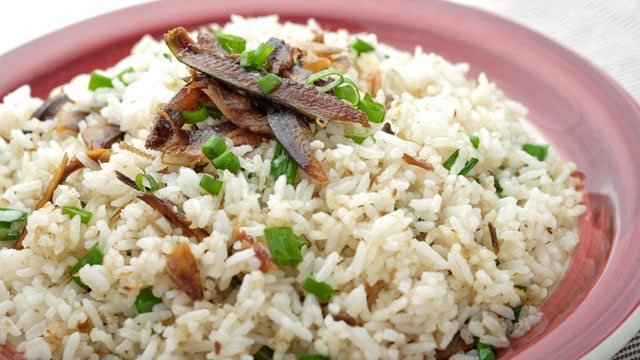 The great thing about fried rice is that you don't need to think about too much prep work—or even a recipe, for that matter! Fried rice gives you the space to be creative and toss whatever you want into it. Plus, what better way to use all your leftovers? We know you still have bits and pieces of roast chicken and breakfast sausages in your refrigerator.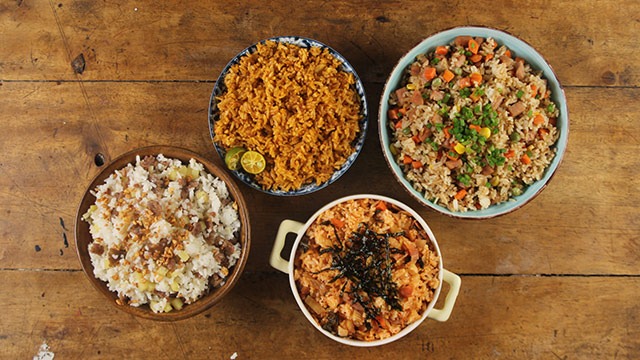 WATCH: 4 Fantastic Fried Rice Recipes
Posted in:
Cooking
Experiment with fun flavor combinations! Here are a few fried rice combos you can try: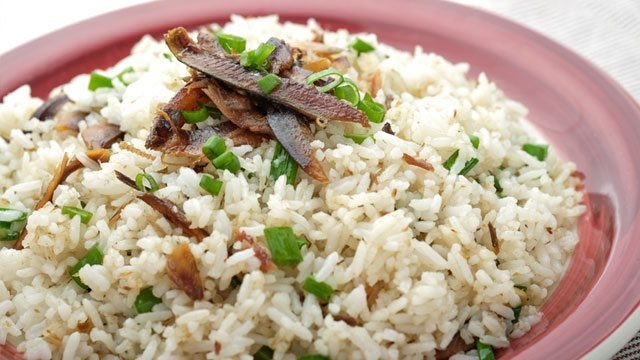 This fried rice recipe combines two Pinoy favorites: sinangag and dried fish!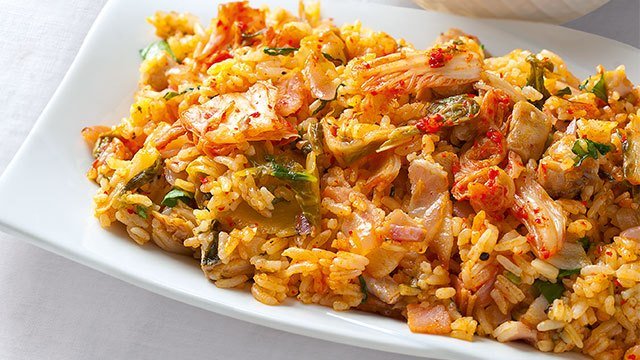 2 Chicken and Kimchi Fried Rice
Kimchi makes fried rice soft, tasty, and spicy!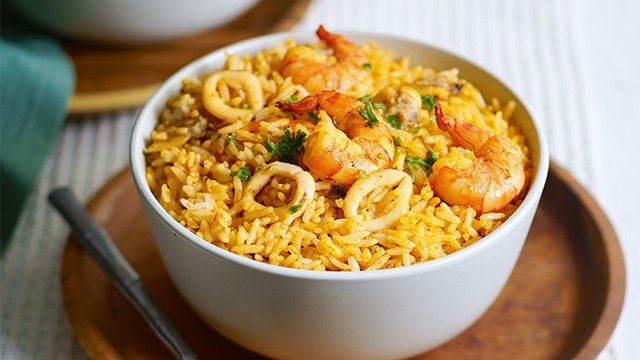 Make this fried rice dish even better by adding fresh lump crab, crispy hibe, and mussels.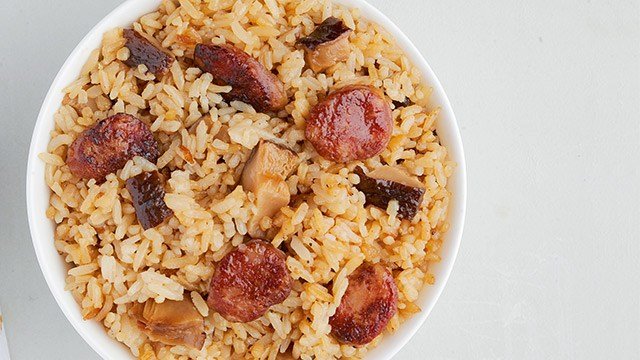 Have this fried rice dish for breakfast, or use it to stuff roast chicken for an indulgent weekend dinner.
ADVERTISEMENT - CONTINUE READING BELOW
Recommended Videos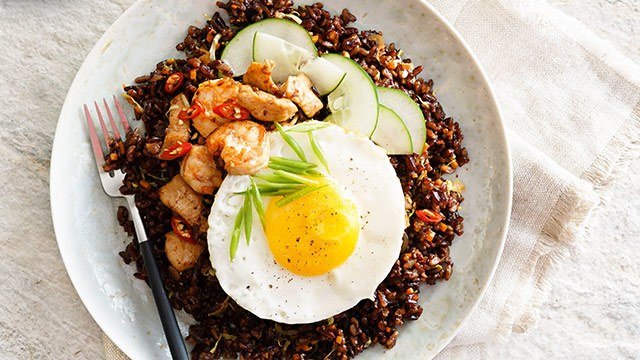 5 Chicken and Shrimp Fried Rice (Nasi Goreng)
Add an earthy, nutty flavor to this chicken and shrimp dish by using black rice instead of white.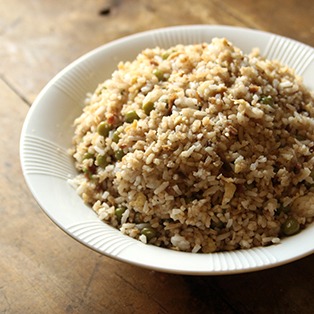 WATCH: How to Make Chinese Fried Rice
Posted in:
Cooking