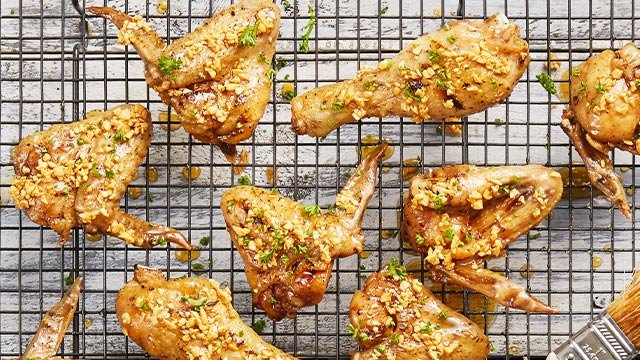 Do you love garlic? Garlic lovers know that you can never add too much garlic to anything, be it garlic fried rice or the garlic sauce that many of us love to squeeze into our shawarma or dip fries into.  
A delicious pairing to garlic is butter. If you can imagine how delicious garlic bread is when it's doused in a garlicky butter sauce, then you know how sinfully good that can be. Garlic butter for chicken is a delicious combo! 
Need an easy and fantastic garlic butter recipe to try on some chicken? Try this simple garlic butter: 
1.

 

Mix 1 225-bar salted butter, softened, and

 

6 cloves garlic, finely chopped. Season with

 

salt

 

and

 

ground pepper

 

to taste. 
2.

 

Add any mix-ins (herbs and spices) to taste. 
3.

 

Spread or top on top of freshly cooked fried chicken.    
This garlic butter isn't just for fried chicken. You can use this butter for seasoning steak, shrimp, crabs, or other seafood. Keep a tub of this homemade flavored butter on hand so you can slather this on toasted bread to make easy garlic bread or if you're craving the kind of chicken wings they have in restaurants, mix in some grated Parmesan cheese for garlic Parmesan wings or brush it on freshly grilled corn, too. 
There are many recipes that you can use this flavored butter on including plain toast, or you can try any of these garlicky, buttery chicken recipes: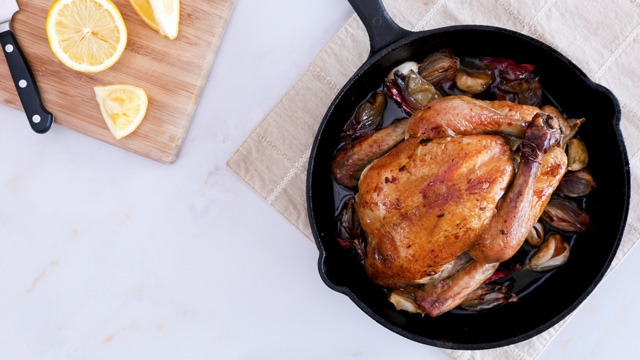 1 Garlic Butter Roast Chicken Recipe 
This roast chicken recipe is infused with garlic and butter. The secret is in the garlic butter that is slathered all over the chicken, letting it baste the chicken as it roasts in the oven. Cut a head of garlic and add it to the roasting pan so you can squeeze it out and add even more garlic flavor to your chicken meal.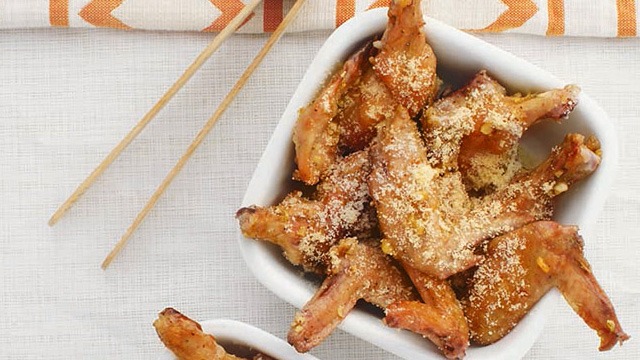 2 Garlic Butter Parmesan Chicken Wings Recipe 
When it comes to classic flavors for chicken wings, this garlic-butter-and-Parmesan seasoning is truly a favorite! It's easy to make even if you don't have garlic butter already made. Just melt butter with garlic and toss the freshly cooked chicken wings in it. Sprinkle generously with grated Parmesan cheese and serve while hot! Easy, delicious, and super addictive!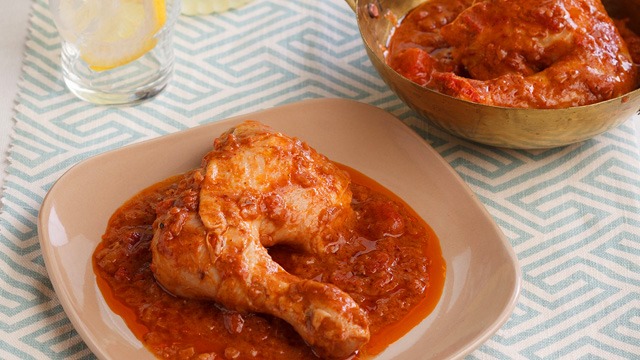 3 Indian Butter Chicken Recipe 
You may not think that this is a garlic and butter chicken but this is. The main flavor of this Indian-inspired chicken isn't the garlic or the butter but it does become one with the rest of the ingredients and flavors in this delicious chicken stew.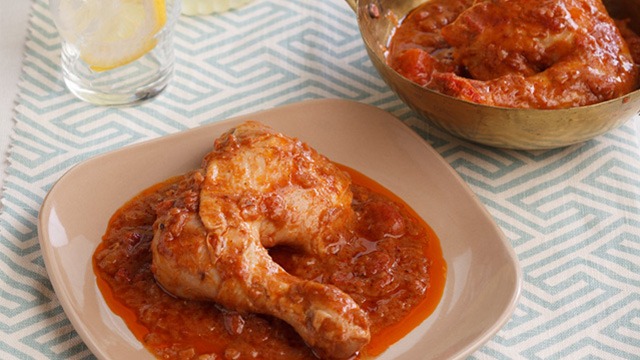 Indian Butter Chicken
Posted in:
Recipe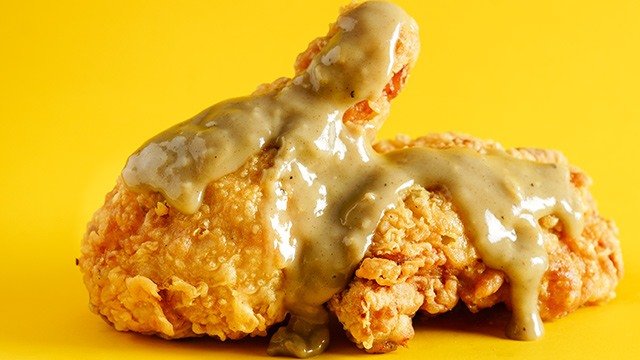 4 Golden Fried Chicken Recipe 
If a super buttery fried chicken is what you're after, this recipe is what you are looking for. This amazingly buttery chicken can only be made even more delicious if you add some garlic to the butter. Amp up the flavors with garlic and make it super irresistible with the buttery gravy that's served with it or poured right on top of each crunchy piece before serving.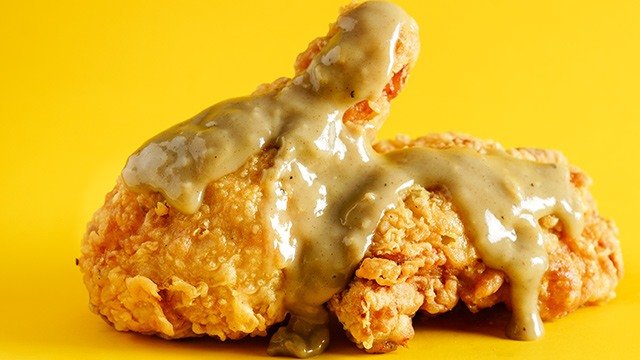 Golden Fried Chicken Recipe
Posted in:
Recipe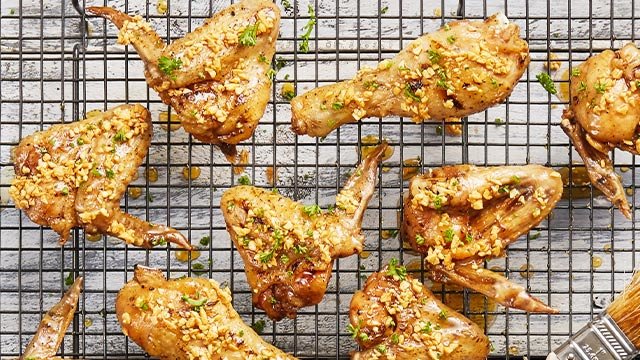 5 Honey Garlic Chicken Wings Recipe 
This super garlicky chicken wings recipe is appetizingly studded with lots of crunchy garlic. Make it even better by melting butter and stirring in the honey, liquid seasoning, and the garlic bits into that before dousing the wings with that garlicky and buttery sauce. 
ADVERTISEMENT - CONTINUE READING BELOW
Recommended Videos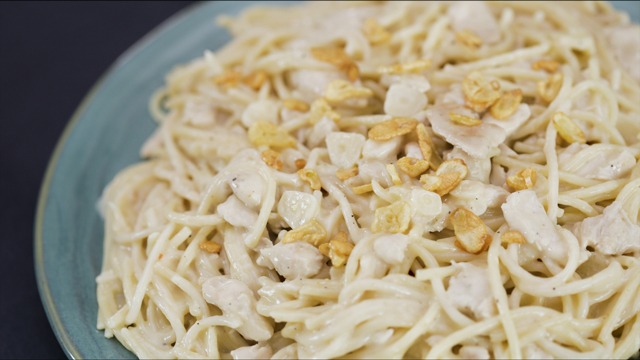 6 Chicken Parmesan Pasta Recipe 
Pasta is a classic garlicky dish. One of the simplest pasta recipes is the aglio e olio or pasta in garlic oil. Just imagine how delicious it would be when elevated with more garlic and a creamy sauce. Swap the oil for butter for even more flavor, add cheese, and make a creamy sauce to toss the pasta in. The result is an irresistible plate of pasta.  
Garlic and butter is a flavor combination that you don't have to reserve for any one dish! What other recipes can you come up with to make with this gloriously delicious duo? Let us know how you would make it extra tasty! 
***
Thinking about what to cook next? Join our Facebook group, Yummy Pinoy Cooking Club, to get more recipe ideas, share your own dishes, and find out what the rest of the community are making and eating!
Got your own version of the classic dishes? Pa-share naman! Get your recipe published on Yummy.ph by submitting your recipe here!