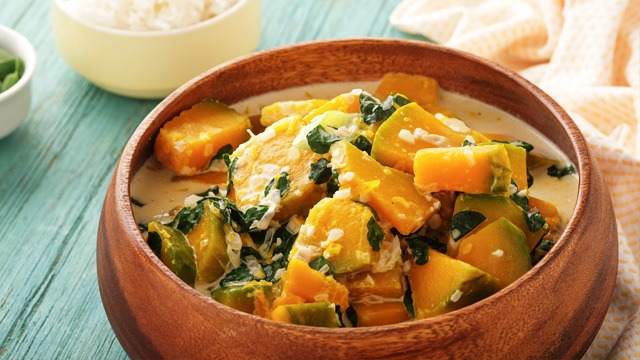 Coconut milk, or gata, is widely used in Asian cuisine, and it makes kalabasa and other ingredients sweet, creamy, savory, and definitely delicious. 
You can do so much with even just a quarter of a whole kalabasa, or squash, yet this hearty vegetable seems to only be used as an ingredient in a pinakbet recipe or a ginataan recipe. Anyone who appreciates the kalabasa knows that when it is cooked, it becomes a sweet and creamy vegetable. It makes a fantastic ingredient when paired with coconut milk but there are only so many gata and kalabasa recipes one can make. 
This is what we suggest: do more with your kalabasa. It can be stir fried, steamed, boiled, pureed, chopped, mashed, and even roasted. You can even cut these into sticks and make it into a great substitute for kamote fries when the tubers aren't in season. If you want even better news, since they're so versatile and cook it so many ways, you'll love the fact that the kalabasa is also a very affordable vegetable. 
If these attributes of the kalabasa is making you eager to cook some of it for lunch or dinner, here are recipes that will get you excited to cook.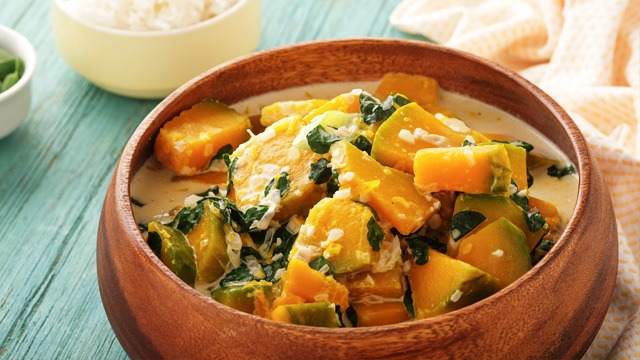 1 Ginataang Kalabasa at Malunggay Recipe 
When it comes to basic recipes, this is one incredibly delicious recipe for kalabasa that you should try and then master. It's a simple recipe that's loaded with tender chunks of kalabasa, sprinkled with a handful of malunggay leaves, and smothered in a wonderful coconut cream sauce made even more flavorful with the flavors from the other ingredients.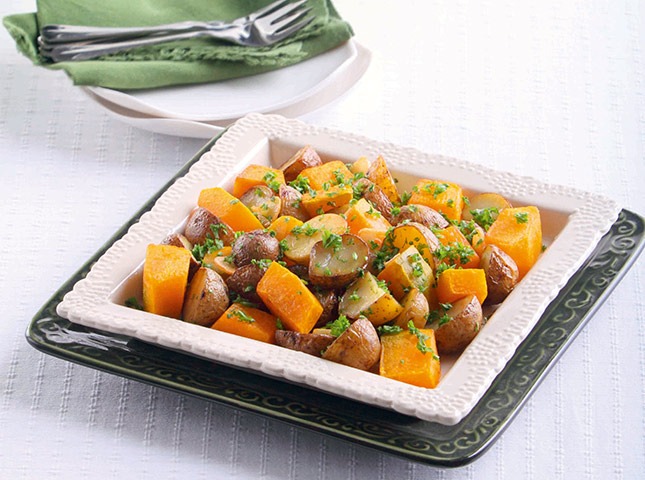 Garlic-Roasted Kalabasa Recipe
Posted in:
Recipe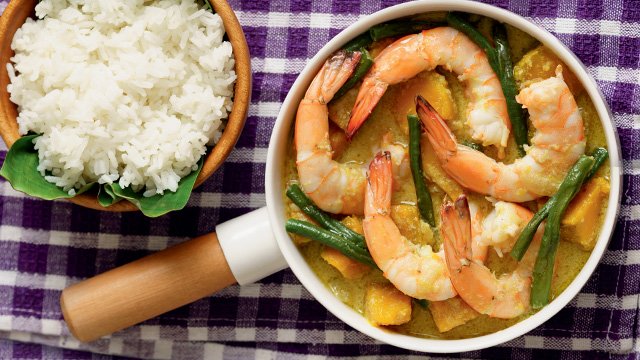 2 Hipon at Kalabasa Recipe 
Level up your new favorite kalabasa recipe with this recipe that incorporates the flavors you crave with the umami of hearty and delicious shrimps into the flavorful mix.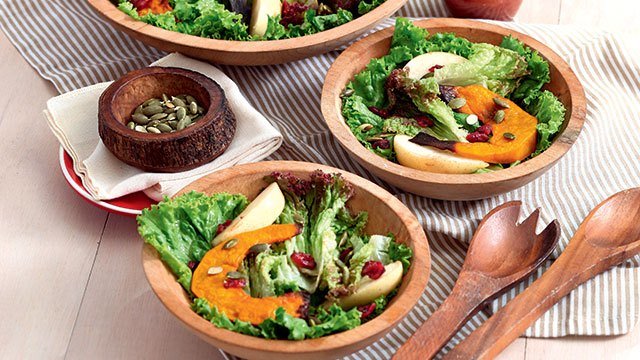 3 Roasted Kalabasa Salad Recipe 
If you love the kalabasa when it's been simmered in coconut milk, just imagine how delicious it would be when you roast the delicious flesh of the squash. Roasting the kalabasa is a fantastic way to introduce smoked flavors to it and will also intensify its sweetness, too. Add it to something as simple as a salad and a few choice other ingredients like garlic for a meal that's going to be more hearty. 
ADVERTISEMENT - CONTINUE READING BELOW
Recommended Videos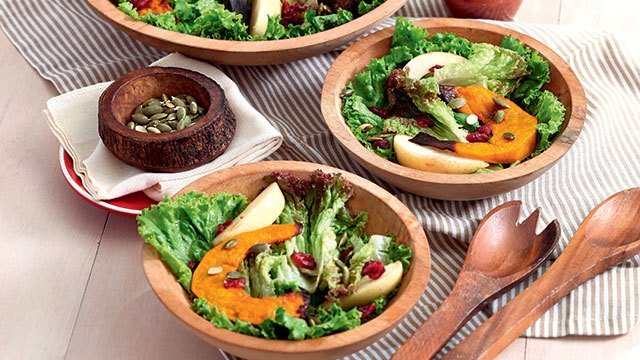 Roasted Kalabasa Salad Recipe
Posted in:
Recipe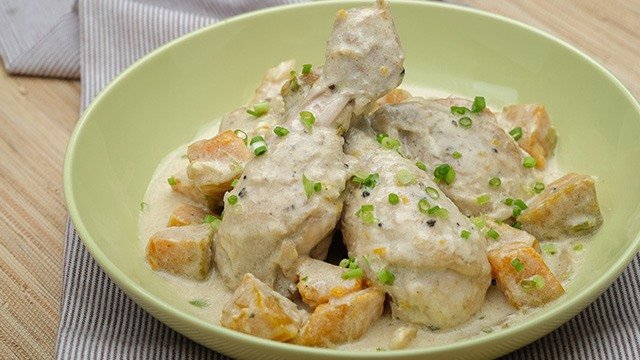 4 Ginataang Manok at Kalabasa Recipe 
Simmering kalabasa in coconut milk is really delicious. However, even it can be made even better with a little meat that's also simmered in the gata as well. Chicken is also just as delicious when cooked in gata so it's not a far stretch to combine the two delicious ingredients into one satisfying and flavorful meal that doubles as both your ulam and your vegetable side dish. 
Ginataang Manok at Kalabasa Recipe
Posted in:
Recipe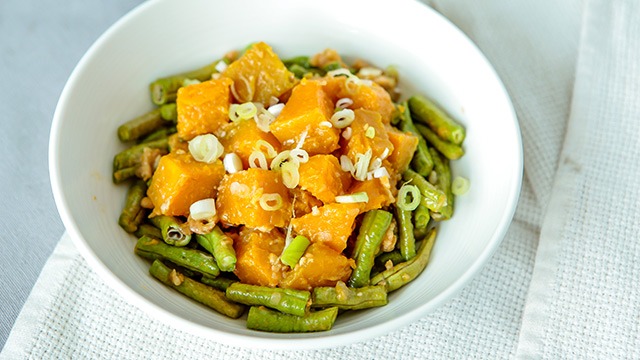 5 Ginisang Sitaw at Kalabasa Recipe 
If roasting and simmering will take too long cook, consider cooking it even simpler, such as in a stir fry. You'll still need to simmer it a little bit just to cook the chunks until it's tender and becomes luscious to the bite. The added sitaw or string beans just means this dish becomes an even tastier side dish to serve with alongside your fried food.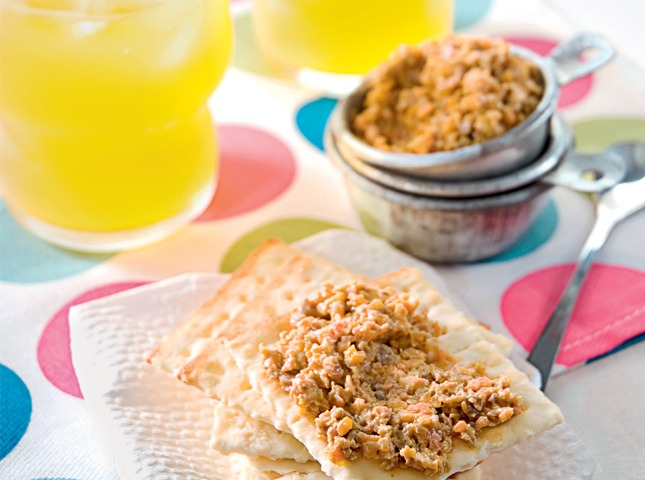 6 Kalabasa and Carrot Spread Recipe 
Did you know that cumin is a mouth-watering spice that you can use to elevate your palaman or sandwich spread into a healthier version? This finely chopped vegetable spread recipe relies on the cream cheese to make sure that it's appetizing while delivering a delicious flavor to round out and meld the flavors of the kalabasa, carrots, sunflower nuts, and the aromatic ground cumin. We say you have to try it to get addicted to this chunky spread. 
Kalabasa-Carrot Spread Recipe
Posted in:
Recipe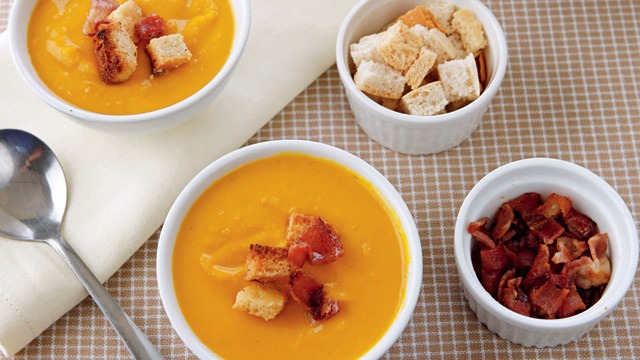 7 Creamy Kalabasa Soup Recipe 
When it comes to soups, few soups are creamier than pureed vegetable soups. That's because the ingredients in these soups are simmered in a flavorful broth until each component is super tender. Then, it's transferred from its original pot to a blender where, after a few blitzes of the blender blades, all the ingredients are pureed or chopped so finely that it feels smooth on your tongue. Kalabasa, when pureed in this way, becomes extremely creamy, intensely flavorful, and feels so luscious, you'll want to slurp every single drop from the spoon.
You can even elevate this seemingly simple soup recipe with the addition of (you guessed it!) coconut milk to make it even creamier than it already is.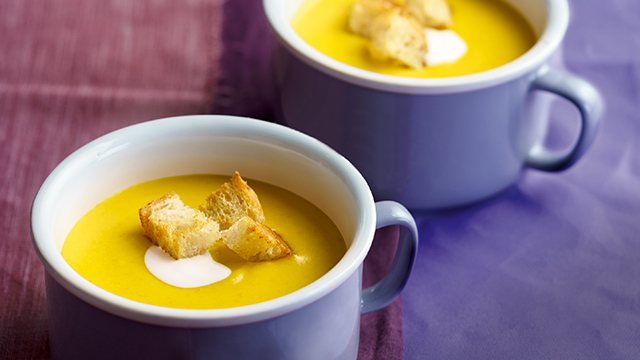 Coconut Squash Soup Recipe
Posted in:
Recipe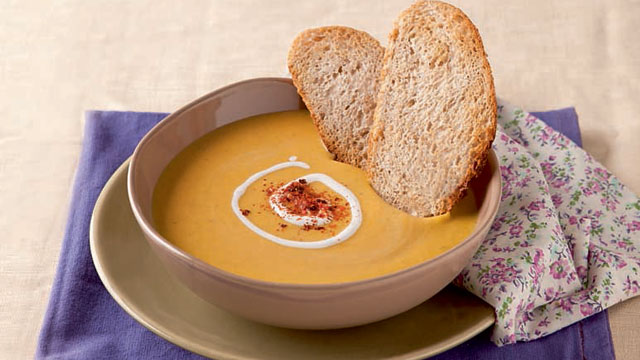 Cream of Squash Soup Recipe
Posted in:
Recipe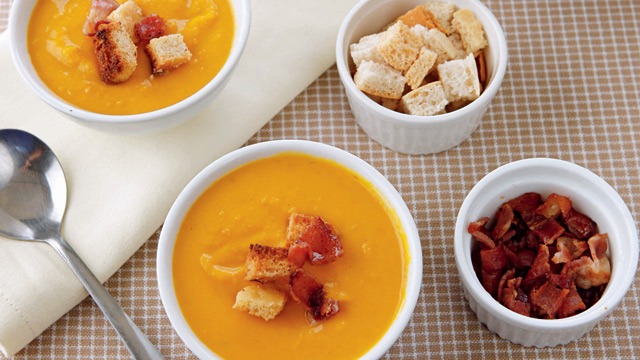 Creamy Kalabasa Soup Recipe
Posted in:
Recipe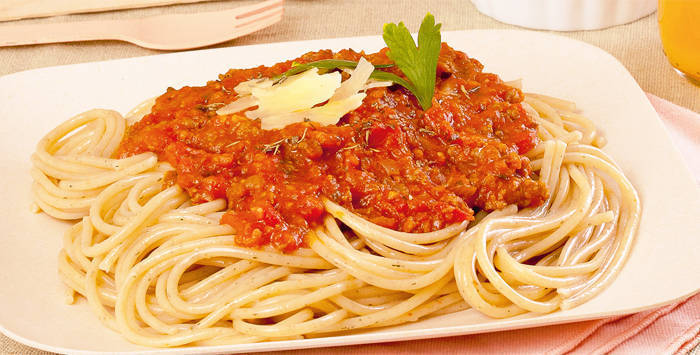 8 Spaghetti with Squash Puree Recipe 
It's actually not uncommon to see spaghetti sauces with finely chopped or even pureed vegetables into the sauce. If you think about it, a spaghetti tomato sauce is really pureed tomatoes made into a sauce and flavored to be irresistibly delicious. So, think beyond the pasta box, finely chop your vegetables and puree some squash (the kalabasa), and then add these delicious ingredients into your pasta sauce. You'll be surprised how tasty and wonderful this concoction is tossed with your spaghetti or whatever pasta you may have on hand.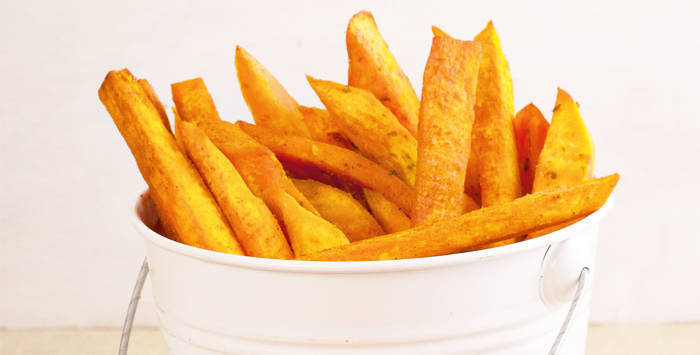 9 Kalabasa Fries Recipe 
The sweet potato is a great substitute for the ordinary, somewhat bland-tasting potato and yet, when the potato has been double-fried into crispy potatoes sticks (aka French fries), it becomes an irresistible snack. You can do the same double-frying technique to the sweet potato as well as the kalabasa. What results is crispy yet tender, sweet yet a little savory French fried sticks of mouth-watering kalabasa fries. 
In short, you just learned to make kalabasa more delectable. Try the technique using these recipes.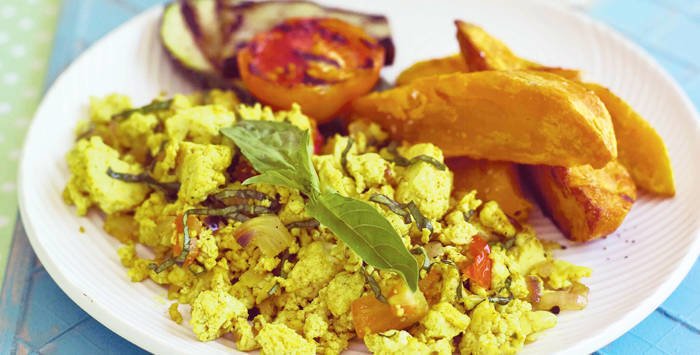 Tofu Scramble with Kamote Fries Recipe
Posted in:
Recipe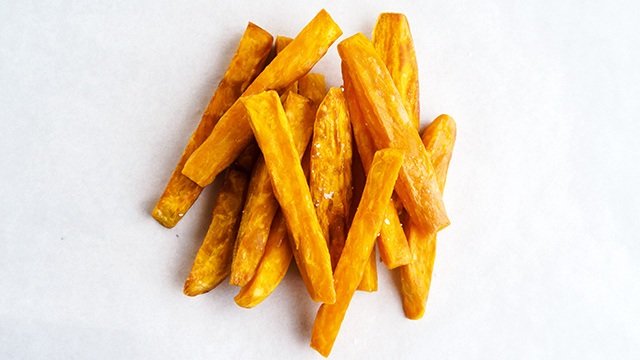 Sweet Potato Fries Recipe
Posted in:
Recipe
Kalabasa and gata are undeniably a great food pairing. When you're ready to move past from the pairing and do something different, take a look at the recipes here to see what else what you can do. 
ALSO READ: