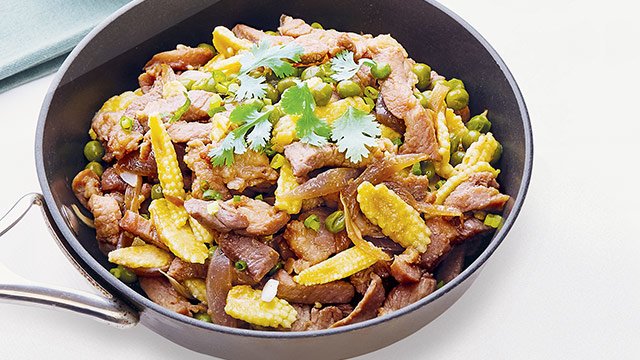 There's a reason why some ingredients are called "aromatics". These are ingredients, usually herbs, fresh spices, and other plants, that give a dish a fragrant and lively flavor and aroma that makes it irresistibly appetizing.  
Two of these aromatic ingredients are garlic and ginger. Garlic and ginger are not always added to the same dish but when it's together, it creates incredibly tasty and delicious recipes that make you ask for more. That's why these two ingredients are usually part of the first few ingredients to be sauteed or are added to marinades.  
These two fresh spices can be the subtle combination of flavors that can elevate other ingredients or the main ingredients that give the entire dish its spicy but earthy flavor. Whichever way you want to use them, the ginger and garlic are notably Asian in flavor and translates well when used in that cuisine. However, that doesn't mean it can't be used to make other dishes taste just as aromatic and flavorful, too.  
We found 10 recipes that may give you a taste of the range these two ingredients can offer in terms of flavor to different kinds of dishes. Here are some garlic and ginger pairings in recipes that bring the dish one step closer to being irresistible:  
1  Chinese-Style Steamed Tilapia Recipe
You may not see it but give it a taste and you'll discover these whole fish are super delicious! It's all because tilapia are cooked surrounded by aromatic and flavorful ingredients! The slices of onion, ginger, and garlic are not only placed on the plate to create a bed for the tilapia to lay upon but it's also stuffed into the cavity to force its flavor into the delicate flesh, too, as it steams. This results in all those ingredients heating up and giving up its flavor to the overall dish, making this fish recipe a  super flavorful one.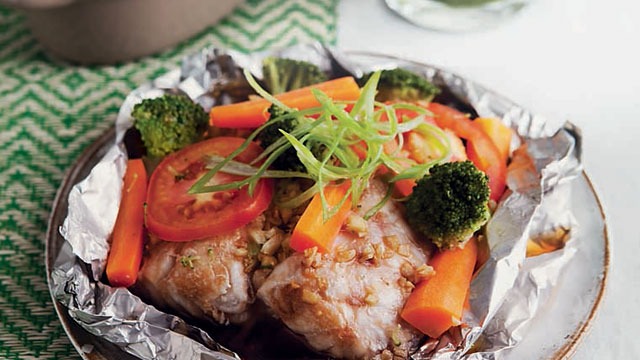 2 Ginger Fish Recipe 
This foil packet is loaded with similar flavors that you'd find in the steamed tilapia recipe but with a big difference: you can use meaty fish fillets for this one. This option leaves you the creativity to add anything and everything into the packet! Since the packet will house all the food in one tightly wrapped container, everything will be infused by each other so while this is a super delicious way to cook food, a little sesame oil, soy sauce, ginger, and garlic can go a long way in making this fish dish appetizing.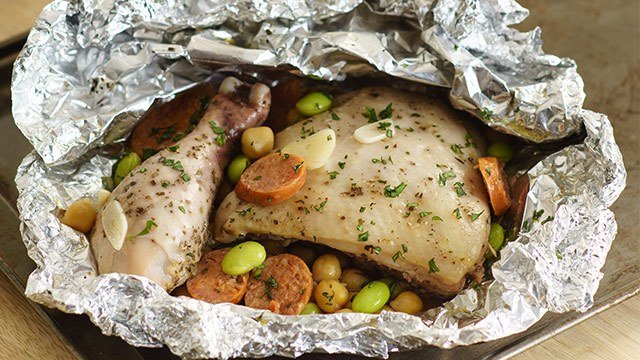 Grilled Chicken Packets Recipe
Posted in:
Recipe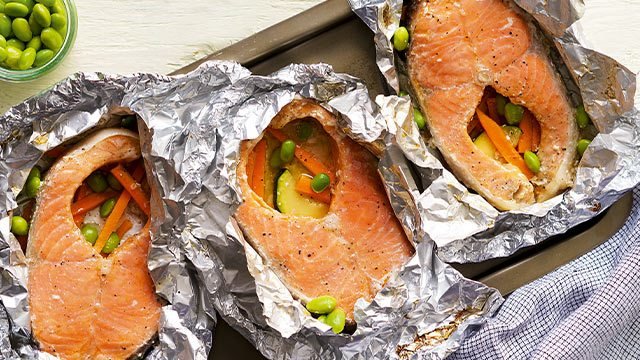 Baked Salmon Packet Recipe
Posted in:
Recipe
Ginger Fish Recipe
Posted in:
Recipe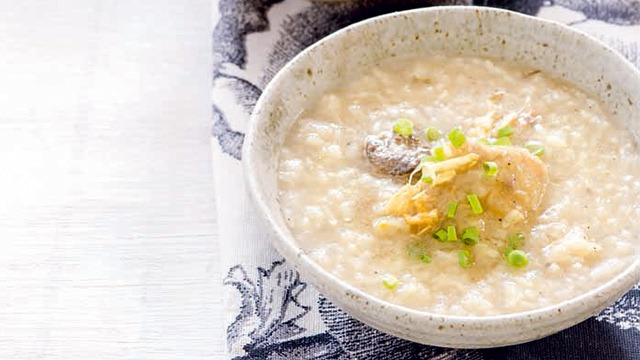 3 Arroz Caldo Recipe 
When it comes to rice porridge or lugaw, there is one version that marries all the flavors into one delicious spoonful: the arroz caldo. Simply made with malagkit or sticky rice flavored with chunks of chicken and a combination of chopped ginger, garlic, and onions, the delicate yellow hue is courtesy of kasubha or safflower strands. Jazz it up with your choice of toppings even when served plain, the ginger and garlic are the prominent flavors that accompany the chicken that make each bowl satisfyingly comforting to eat. 
ADVERTISEMENT - CONTINUE READING BELOW
Recommended Videos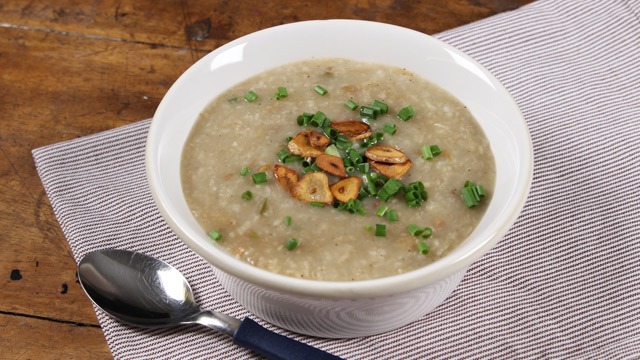 Arroz Caldo Recipe
Posted in:
Recipe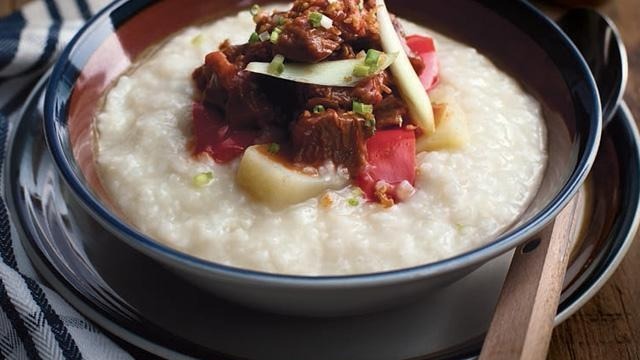 Arroz Caldo with Beef Caldereta
Posted in:
Recipe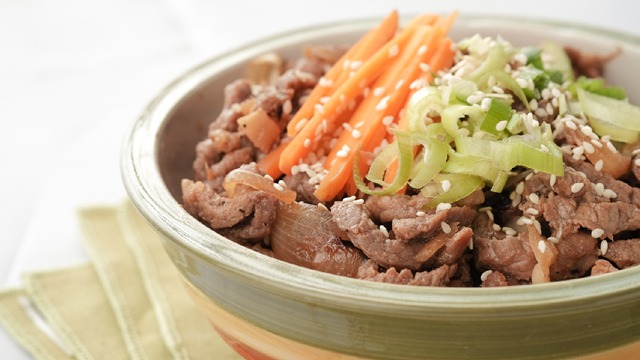 4 Mongolian Beef Recipe 
Contrary to the name of the dish, this is a Chinese recipe served the way that the Mongolian cuisine would: exotic, luxurious, and loaded with meat. This very meaty dish starts off with flavoring the beef by sauteing it with ginger and garlic before being tossed in a sweet-savory sauce made with oyster sauce, soy sauce, and sugar.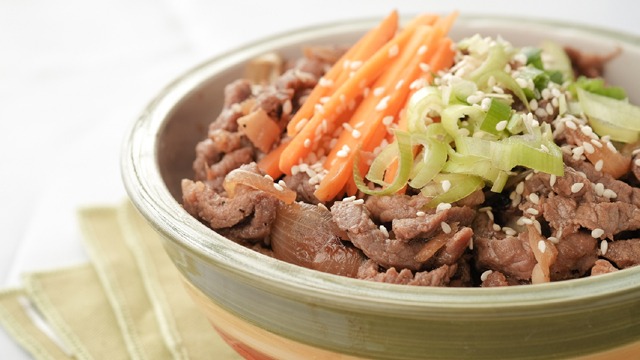 Mongolian Beef Recipe
Posted in:
Recipe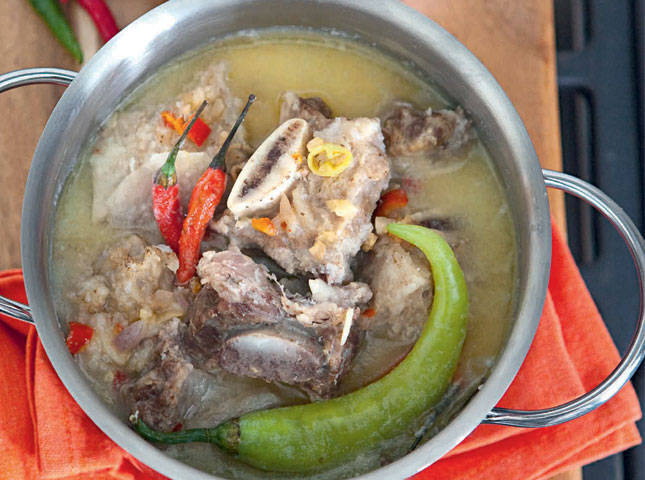 5 Spicy Beef With Chili Garlic Sauce Recipe
You'd be surprised by the secret ingredient that makes this spicy beef recipe super delicious and mouth-watering: evaporated milk! The spicy beef stew is simmered in a broth that includes chilis in it, giving it that bite! While the beef is simmered until fork-tender, you can make the chili, garlic, ginger, and onion mixture that gives this stew a super aromatic and flavorful accompaniment. Serve this surprisingly creamy stew with lots of steamed rice!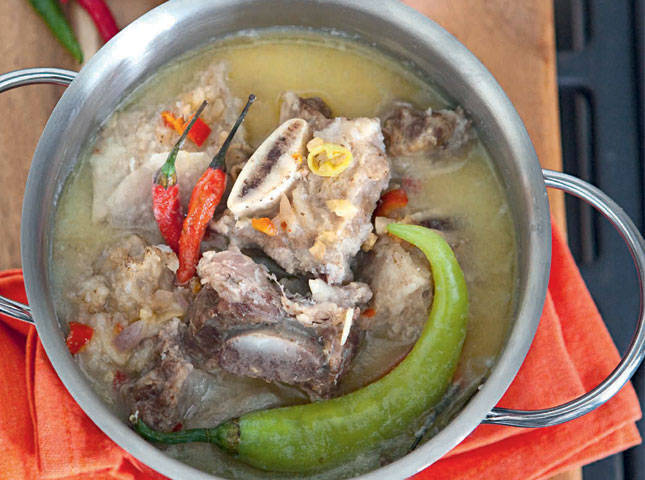 Spicy Beef with Chili-Ginger Sauce Recipe
Posted in:
Recipe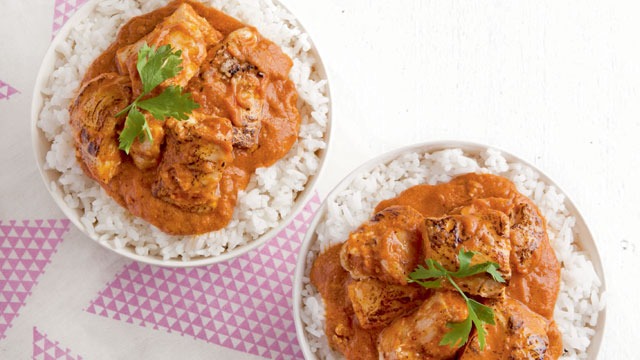 6 Chicken Tikka Masala Recipe 
What makes Indian recipes so mouthwatering is really the number of spices, herbs, and the general amount of ingredients in their recipes that make each dish taste unique. 
What is common with many Indian recipes however is the generous amounts of ingredients that go into each dish. Here, more than a handful of ginger and garlic are mixed and then used in two ways: in the marinade and in the indulgent sauce that you later blitz until smooth and toss with the chicken.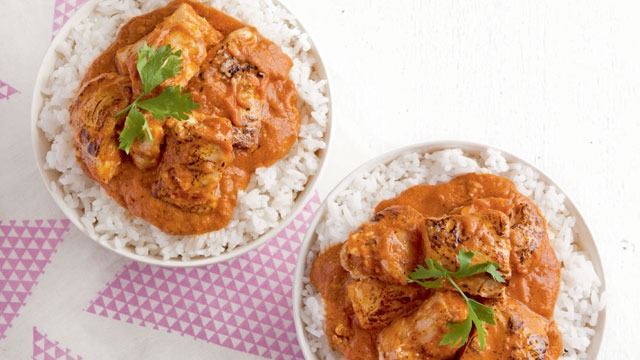 Chicken Tikka Masala Recipe
Posted in:
Recipe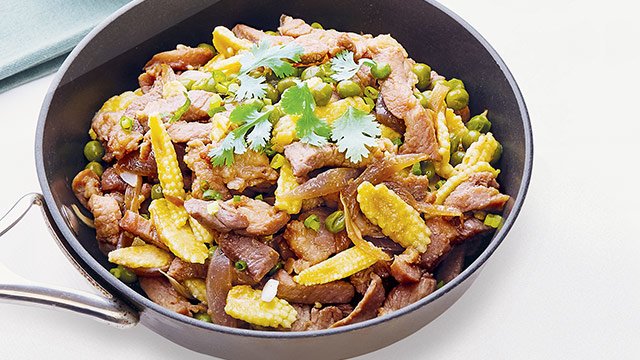 7 Pork Stir-fry Recipe 
You get the full flavor of the ginger and garlic from the veggies in this stir-fried dish! What makes this stir fry really delicious is the pork and it's prepared in a unique way: it's half frozen when sliced. Freezing the pork until just firm enough so you can slice it thinly is a genius tip for those who want to make sure their pork is tender to the bite. The thinness of the pork slices also guarantees super quick cooking so you don't have to slave too long over the stove before you can enjoy its flavors.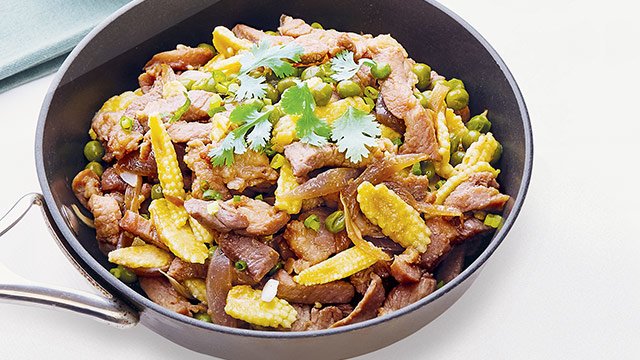 Pork Stir-Fry Recipe
Posted in:
Recipe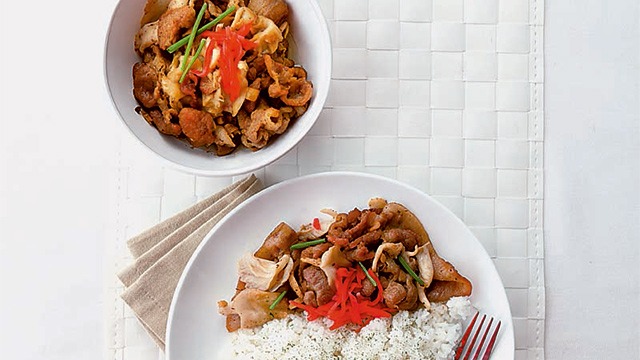 Gingered Pork Stir-fry
Posted in:
Recipe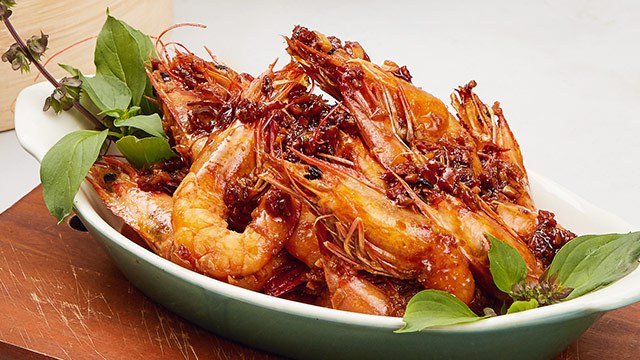 8 Stir-fried Shrimp Recipe
This dish is also known as "three-cup shrimp". You may know the Taiwainese "three cup chicken" or san be jie. What makes this sauce so special is that you need 1 cup each of the ingredients that make up the bulk of the sauce: 1 cup soy sauce, 1 cup sesame oil, and 1 cup Chinese rice wine. This is then simmered with the meat of choice. In this case, the shrimp, which will absorb all the flavors of the three sauces into itself. The ginger, garlic, and the sugar just serve to amplify the already present flavors, creating a recipe that mimics the original sauce but may make it better with its aromatic and sweet flavors.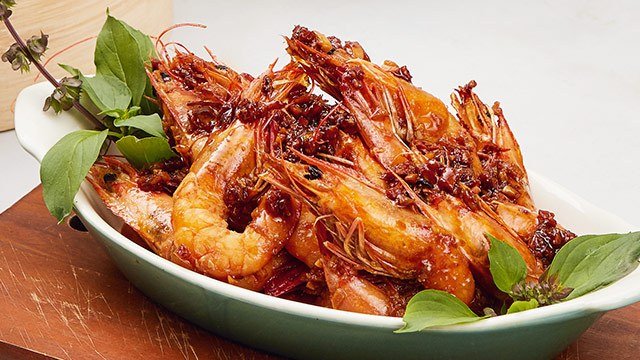 Stir-Fried Shrimp Recipe
Posted in:
Recipe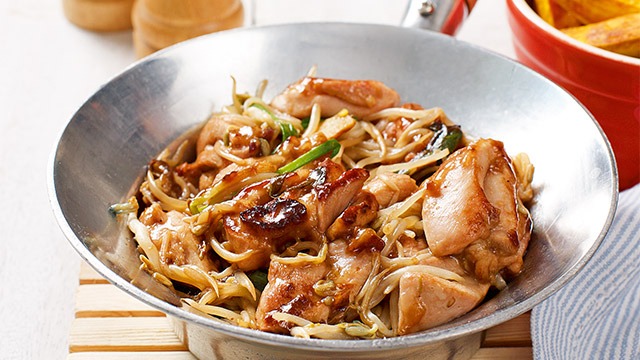 Stir-Fried Chicken Recipe
Posted in:
Recipe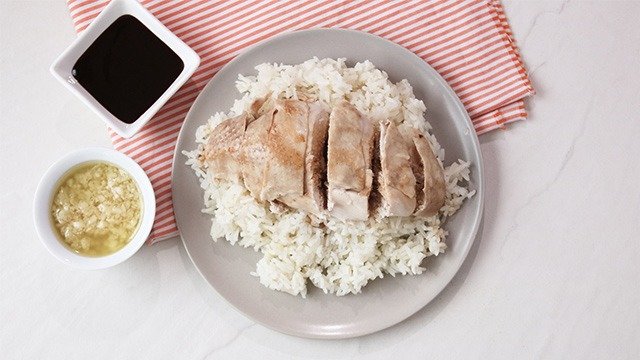 9 Hainanese Chicken Recipe
When it comes to ginger and garlic, one of the first recipes that come to mind may be this recipe made popular in Singapore: the Hainanese chicken. There are a few ways to make this recipe but what makes it intensely delicious is the way the chicken is made and the simple dipping sauces served with it. The chicken is brushed with sesame oil while the rice is cooked in the freshly made broth that flavored the chicken. Then, it's served with a simple grated ginger and garlic sauce.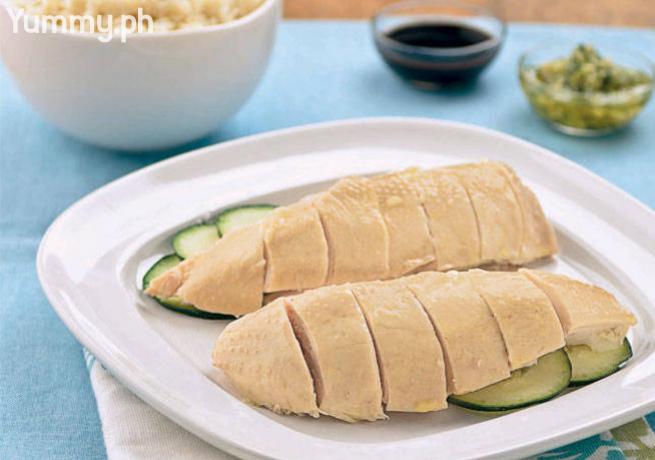 Easy Hainanese Chicken Rice Recipe
Posted in:
Recipe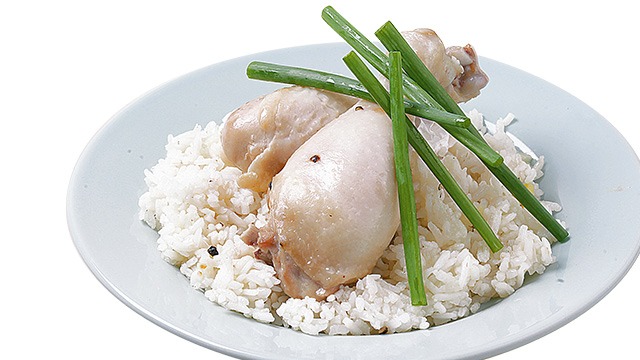 Rice Cooker Hainanese Chicken Recipe
Posted in:
Recipe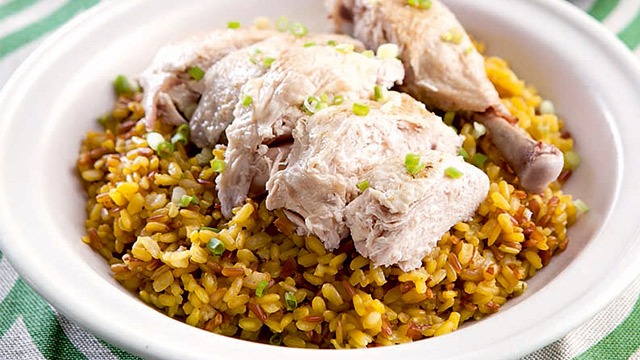 Hainanese Chicken Rice Recipe
Posted in:
Recipe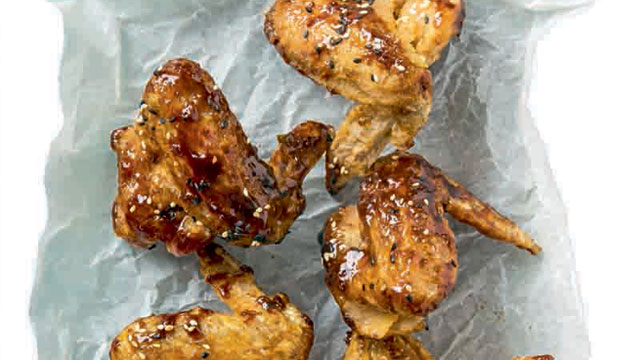 10 Honey-Ginger Chicken Wings Recipe 
Chicken wings are easily some of the most loved meats. When you toss crispy chicken pieces into a super flavorful, aromatic, and sticky sauce, you know you have a winning recipe that will have anyone who loves chicken start craving it. Here, honey and some brown sugar is simmered with fresh ginger and garlic and soy sauce until thickened and syrupy. it helps that it not only tastes fantastic but it also smells divine.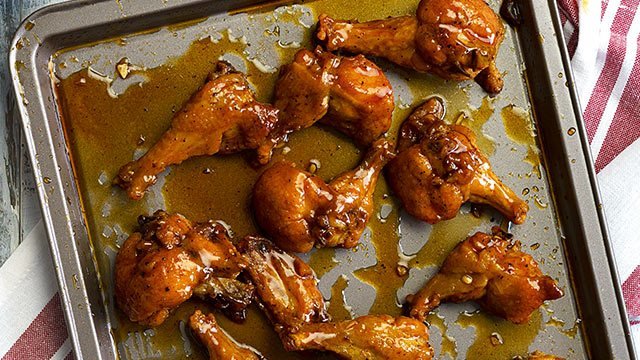 Sticky BBQ-Honey Wings Recipe
Posted in:
Recipe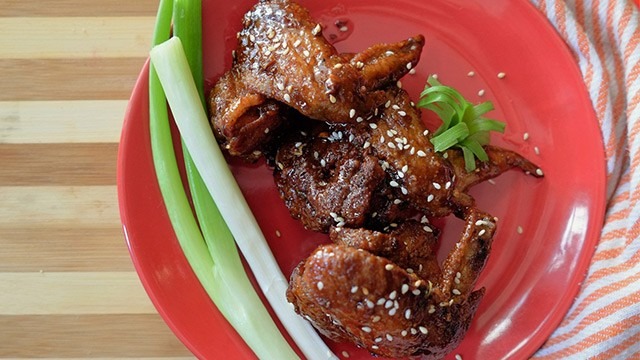 Honey-Ginger Chicken Wings Recipe
Posted in:
Reader Recipes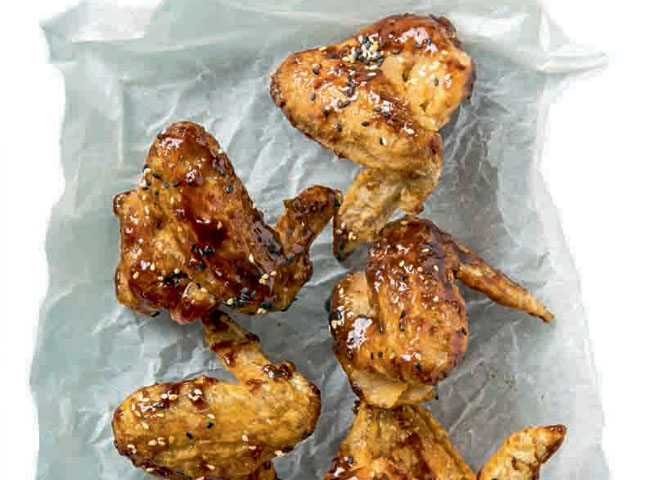 Honey-Ginger Wings Recipe
Posted in:
Recipe
Fresh ginger and fresh garlic are super aromatic and flavorful ingredients that we think should be used more often together. It doesn't have to be an accident that these two ingredients make a dish more delicious. Try any of these recipes without these two ingredients, and you'll see a definite difference.  
ALSO TRY: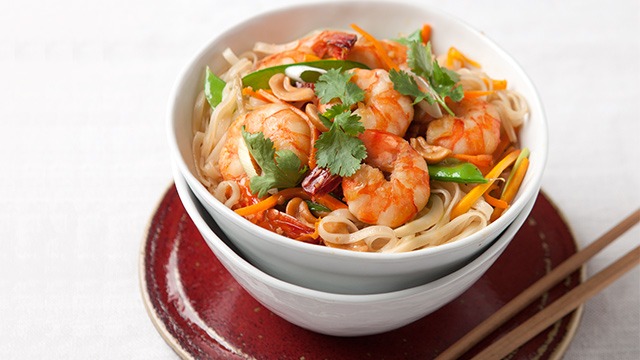 Soy-Ginger Shrimp with Noodles Recipe
Posted in:
Recipe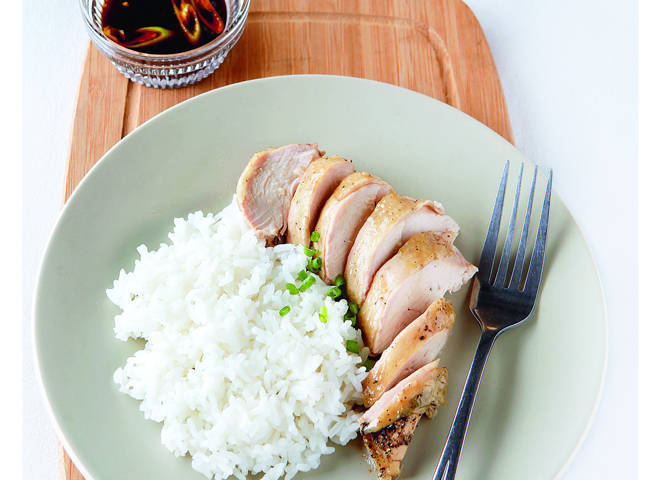 Anisado Roast Chicken
Posted in:
Recipe