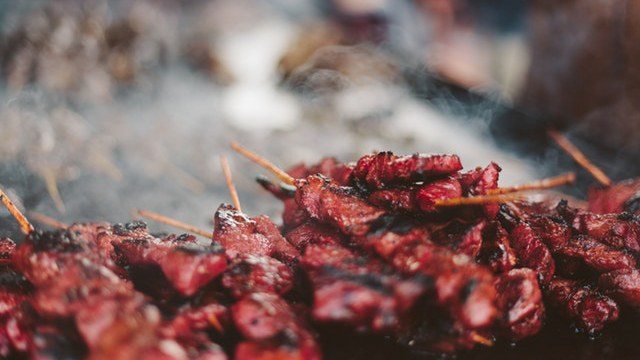 You're going to want to dust off the grill when you see these inihaw recipes. While these recipes have a marinade or a sauce that make it unique among all the other grilled food, you might want to have the choice to serve it on the side to preserve the best tasting meats you'll make this summer.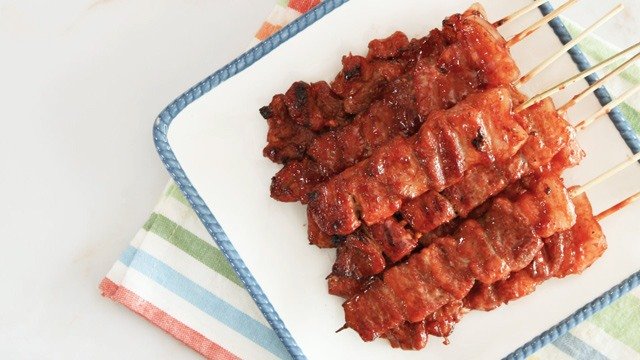 1 Pork Barbecue
Few things scream Pinoy more than having a sweet-style pork barbecue cooked on the grill. There's no get-together that won't have this on the spread.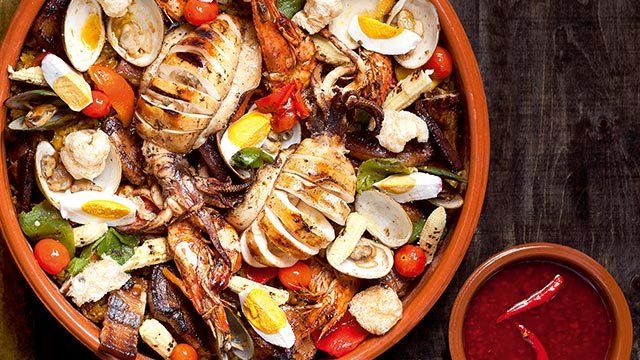 2 Inihaw na Pinoy Paella 
Every Pinoy spread needs rice so it's just fitting that this Pinoy-inspired paella is loaded with all things we love to eat on rice. This is one flavor-packed dish!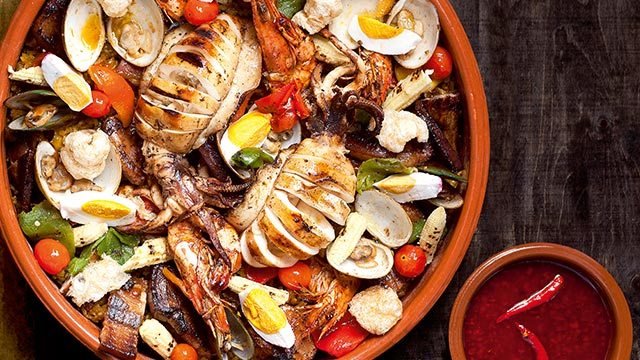 Inihaw na Pinoy Paella Recipe
Posted in:
Recipe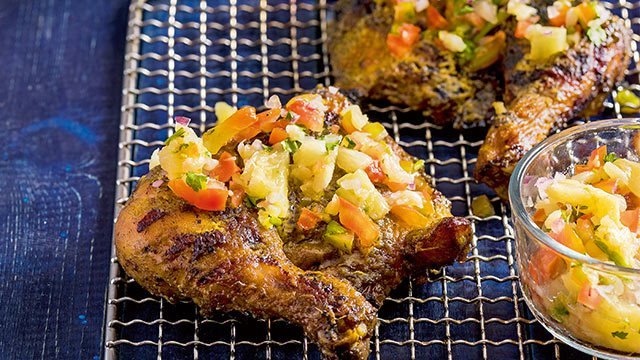 3 Caribbean Grilled Chicken 
This is not your average grilled chicken! Top the grilled pieces with pineapple salsa, and the taste becomes a flavor bomb that's different from any other grilled chicken you've ever had.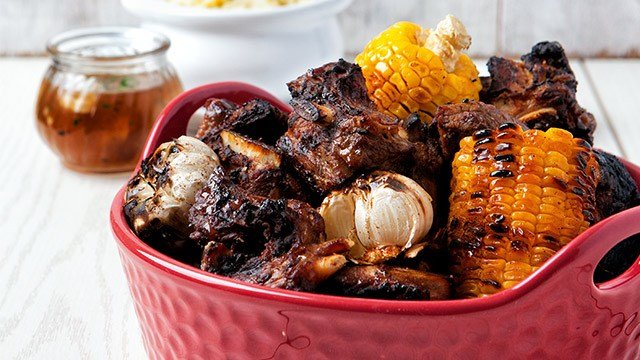 4 Grilled Beef Ribs 
If you know why Pinoys use soda when making their Pinoy-style pork barbecue, then you know why the root beer in this grilled beef ribs is the secret ingredient to making these absolutely delicious.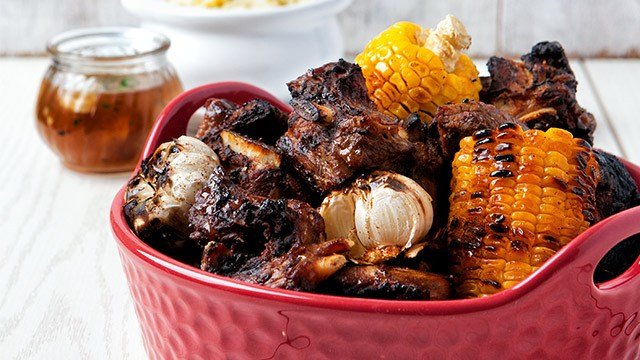 Grilled Beef Ribs Recipe
Posted in:
Recipe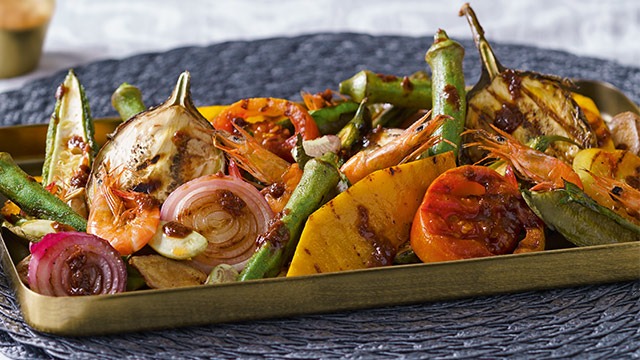 5 Grilled Pinakbet
This recipe takes advantage of the grill to give its vegetables a wonderful char and a smokiness that you can only achieve when cooking over a charcoal grill. It's a basic recipe that changes up one of the most iconic Ilocano dishes: the pinakbet.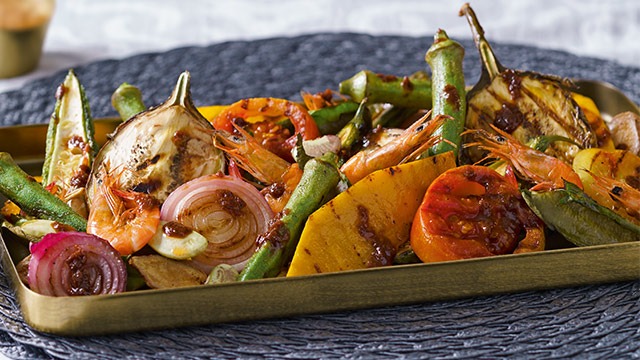 Grilled Pinakbet Recipe
Posted in:
Recipe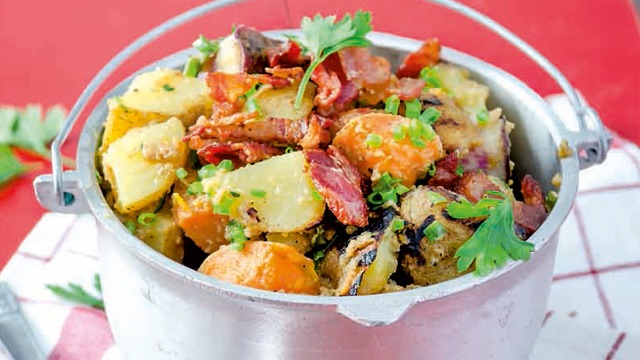 ADVERTISEMENT - CONTINUE READING BELOW
Recommended Videos
6 Grilled Potato Salad 
Give ordinary potatoes a char on the grill and you'll taste a world of difference in the flavor. Did we mention that this has bacon, too, making it better?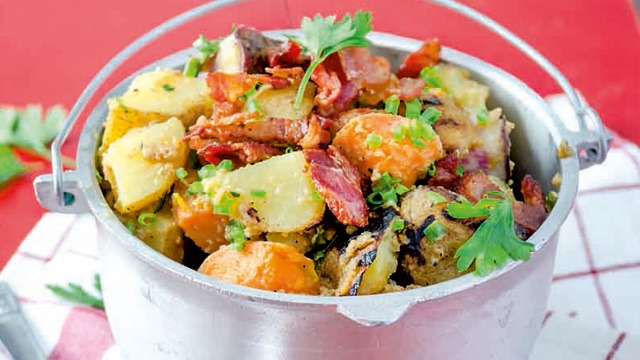 Grilled Potato Salad
Posted in:
Recipe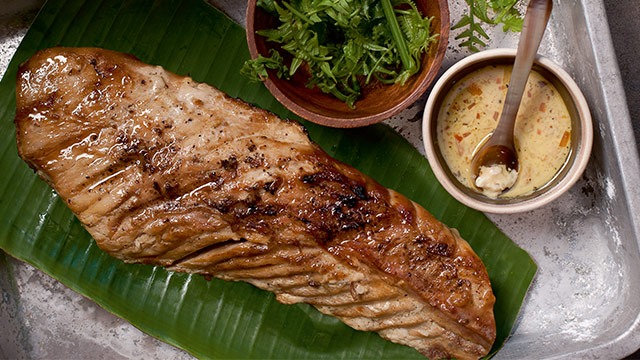 7 Grilled Tuna Belly  
Summer and beach trips are not complete without some of the freshest fish from the sea as dinner! And tuna belly will always be a popular choice: it's meaty, it's delicious, and best of all, it's the best part of the fish. Anything smaller will have people fighting over it, so best to go with one that's widely-available.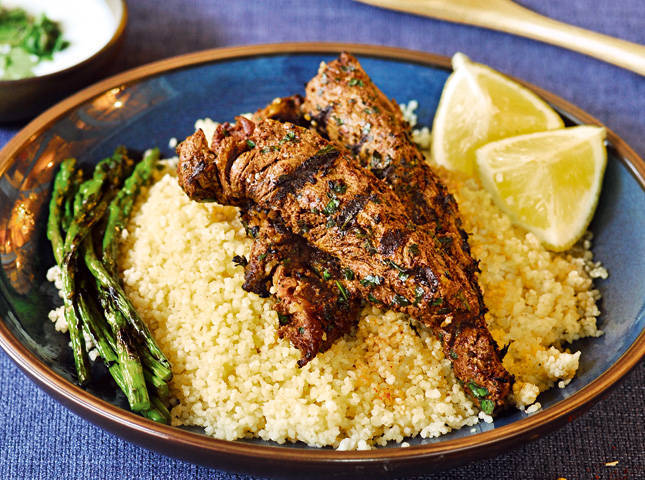 8 Spiced Grilled Beef 
If you're tired of the usual flavors that you taste with each grilled dish you've had, time to spice things up! And this beef dish is guaranteed to have you tasting strong yet complementary flavors in each beefy bite.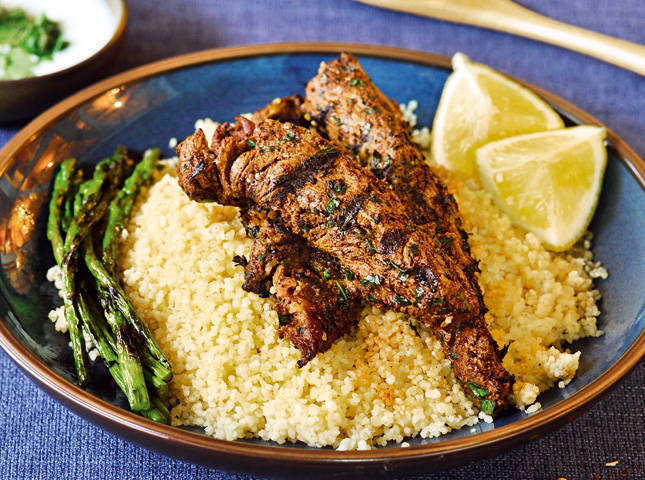 Spiced Grilled Beef (Beef Mechoui)
Posted in:
Recipe
***
Turn your meals intro a restaurant-style dine-in home experience by pairing with your favorite Knorr Soup.
In addition to all-time classic variants like Cream of Mushroom and Crab and Corn, Knorr Soups released two exciting new flavors: Shrimp Bisque and Cream of Pumpkin.
Made with real ingredients, these instant soup packs will complement your favorite fried ulam!
Shop them at the nearest grocery store or online via Lazada or Shopee. Follow Knorr on Facebook or visit their website for more info.