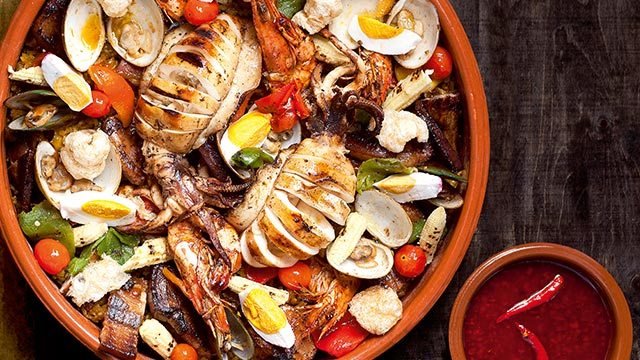 Grilling food outdoors is truly has a different feel from the usual cooking you do in the kitchen.
The breeze wafts by and any aromas from the food you're cooking are carried immediately away from you to entice any and all those in your vicinity to come and eat.
If you are missing the great outdoors and the beach, here are seafood recipes to encourage you to bring out your grill and cook like you're on the beach: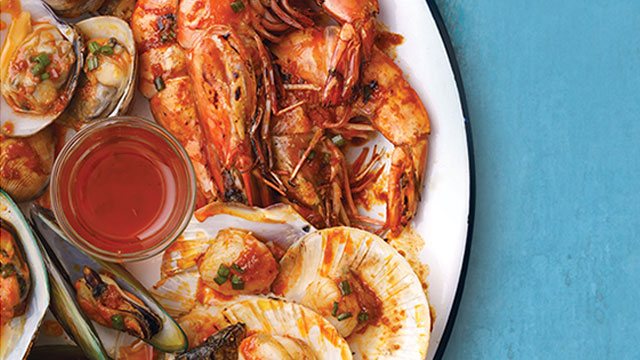 1 Grilled Seafood Platter with Atsuete-Calamansi Sauce Recipe
How better to kickstart any feast than with a platter of all the delectable food you love?
This platter caters to all including seafood lovers. Plus, a simple atsuete and calamansi sauce dresses up each piece with a refreshing taste, bite after bite.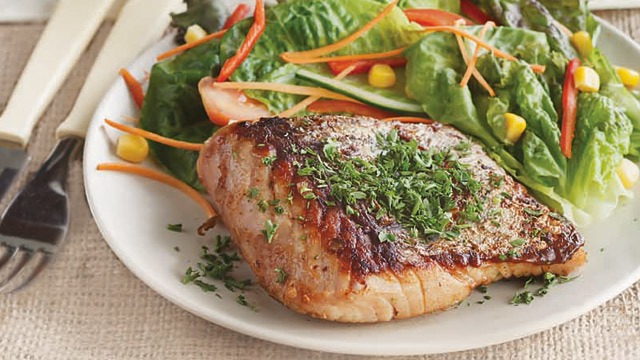 2 Grilled Tanigue Recipe
Freshly caught fish are the best when cooked immediately after hooked!
If you're lucky enough to order the catch of the day and it's a gorgeous slab of tanigue, how about placing it on the grill and enjoying it with some fresh greens, too, for a light meal that satisfies?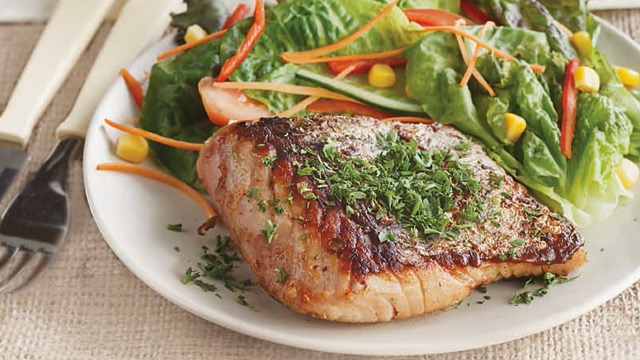 Grilled Tanigue Recipe
Posted in:
Recipe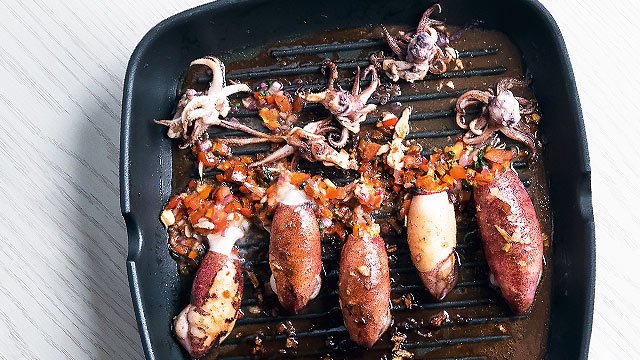 3 Grilled Stuffed Squid Recipe
There are few things less Pinoy than stuffing squid but if you're not a fan of the usual stuffing you find in stuffed squid, try this version. The stuffing is just as simple as the tomato, garlic, and onions but this swaps that mix for a different taste. This salsa is made with white onions, bell peppers, green onions, ginger, and soy sauce.
To give it a sweetness, add a little sugar and stuff it into large squid or even cuttlefish for a stuffed pusit recipe that is different yet familiar.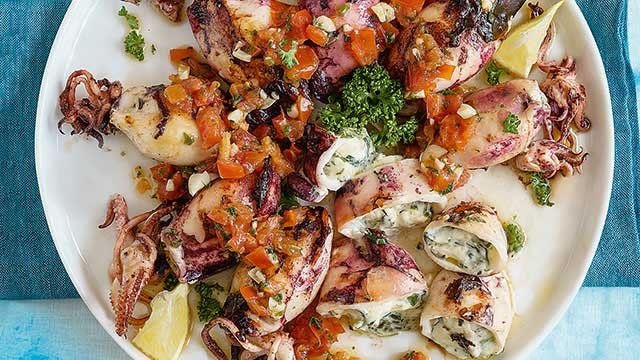 Stuffed Squid Recipe
Posted in:
Recipe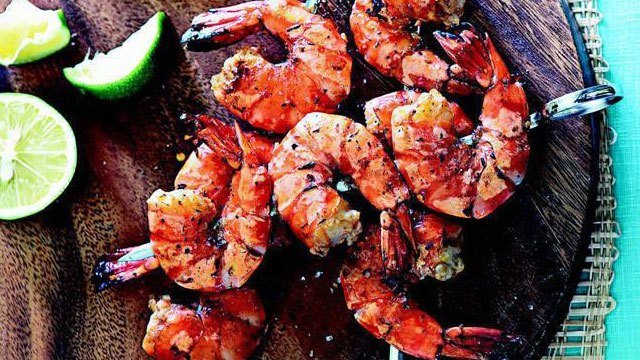 4 Spicy Grilled Prawns Recipe
Prawns or sugpo are the prized pieces many people love when presented with a seafood dish. For this recipe, each piece is ready to be eaten, smothered in a spicy sauce. Melt butter and serve on the side to make it extra.
ADVERTISEMENT - CONTINUE READING BELOW
Recommended Videos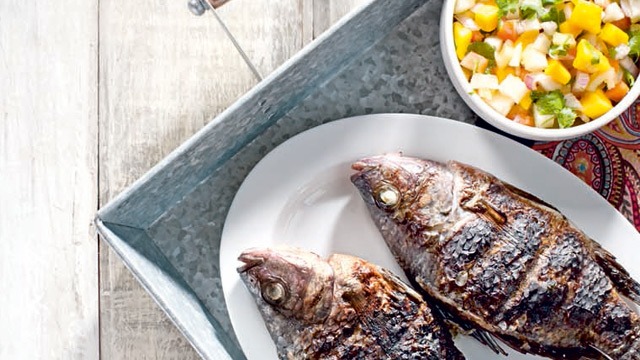 5 Grilled Stuffed Tilapia Recipe
There's no need to get fancy when it comes to seafood on the grill. Even if tilapia (or pla-pla if available) is all you have, just stuff it! Cook it over hot charcoal for a classic fish meal that's hard to deny is really genuinely delicious.
You don't even need to stuff it if you can make a delectable sauce to pair with it.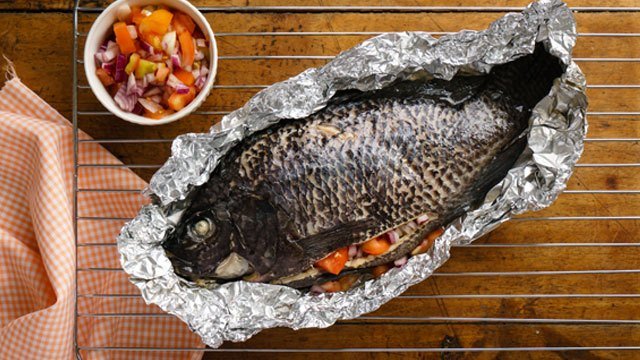 Stuffed Tilapia Recipe
Posted in:
Recipe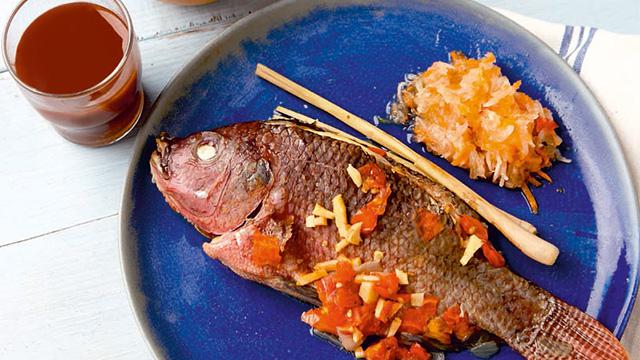 Grilled Tilapia with Tamarind Sauce
Posted in:
Recipe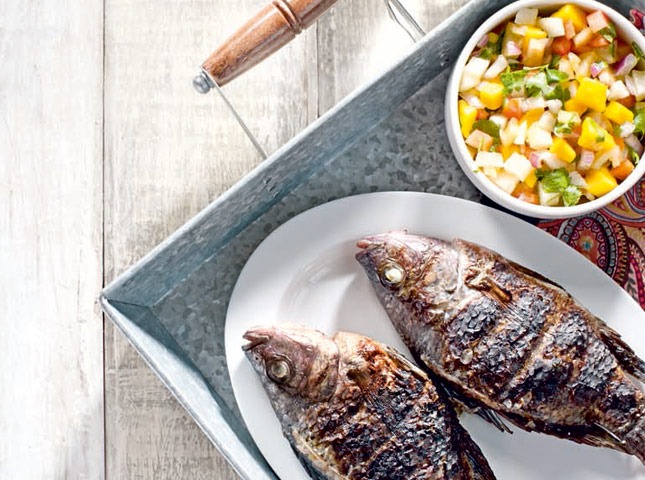 Grilled Stuffed Tilapia Recipe
Posted in:
Recipe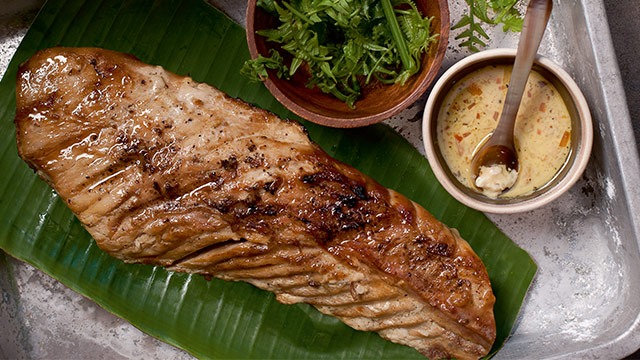 6 Grilled Tuna Belly Recipe
Keep it classic and simple with this recipe. Make the effort to grab a choice cut of tuna such as a slab of tuna belly and make it the star of your table with simple seasonings.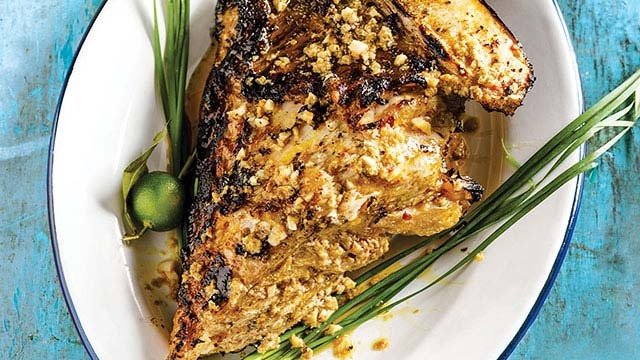 7 Grilled Marlin with Aligue Sauce Recipe
Aligue or crab fat is truly a decadent ingredient so it's a pleasure when you have dishes that you can serve with it that complement its flavors.
A nicely grilled marlin steak or fillet is a great choice as well as the panga, but so are shrimp cooked in the luscious sauce.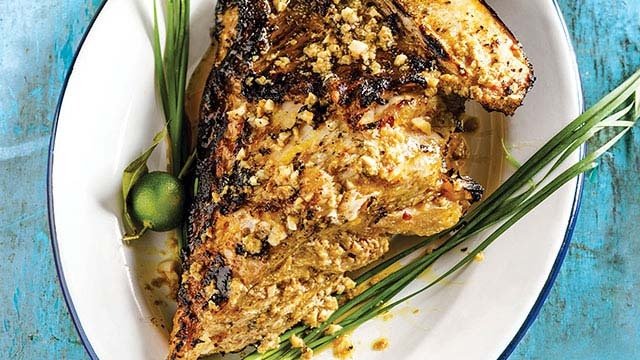 Grilled Marlin with Aligue Sauce Recipe
Posted in:
Recipe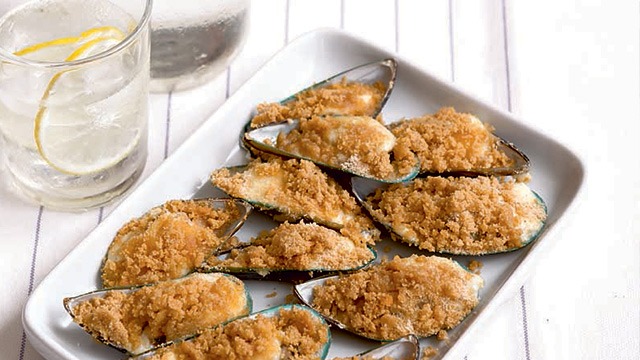 8 Baked Tahong (Baked Mussels) Recipe
There's no need for an oven if you have a grill to use for seafood! Prepare this tahong recipe just as written then instead of placing it in the oven, place the shells on the grill to easily melt the cheese and breadcrumb topping. You may not have the golden brown tops but it will still be delicious!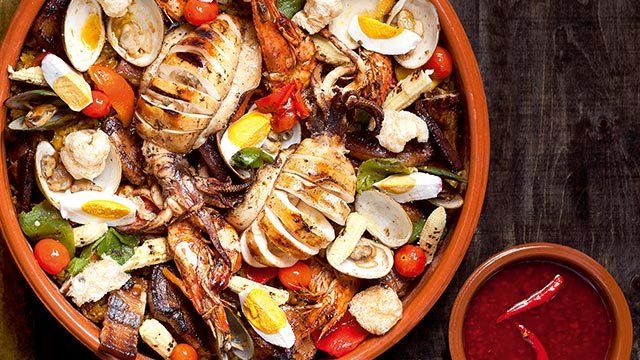 9 Inihaw na Pinoy Paella Recipe
If you really want to make your summer grilling day into an epic feast, this is the recipe to make. Round up the entire family because you'll make enough to feed them all!
Grab the biggest frying pan you have (or several of them) to prepare this massive feast. You'll have to plan this out perfectly since once you start, you'll have to keep going. It's loaded with seafood that you and your family love best when eating outside: liempo, chicken, pusit, sugpo, tahong, clams, and even the classic side itlog na maalat get tossed into this loaded paella dish.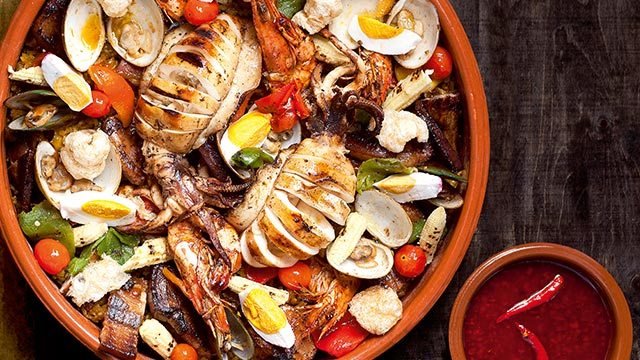 Inihaw na Pinoy Paella Recipe
Posted in:
Recipe
***
Thinking about what to cook next? Join our Facebook group, Yummy Pinoy Cooking Club, to get more recipe ideas, share your own dishes, and find out what the rest of the community are making and eating!
Got your own version of the classic dishes? Pa-share naman! Get your recipe published on Yummy.ph by submitting your recipe here.