There are many marinades you can make to amp up the flavors of your meats. If you're looking to make your inihaw weekend more flavorful, you will need to be armed with one – or three! – of these marinade ideas for your liempo recipes.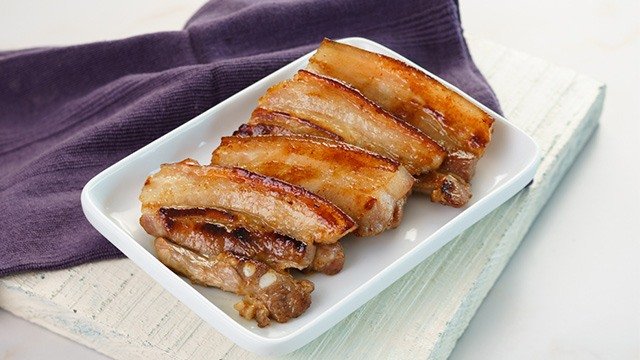 1 Liempo with Honey Garlic Marinade Recipe 
Liempo is such a classic inihaw cut but you may want to try this marinade with liempo. It's got the sweet quality that every Pinoy craves with the honey. It also has the garlicky flavors that will give it a little zing.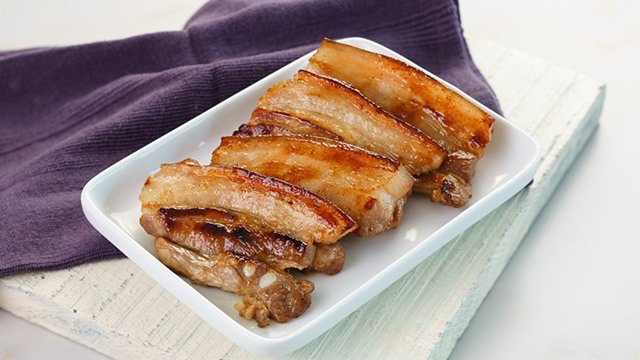 Liempo with Garlic Honey Marinade Recipe
Posted in:
Recipe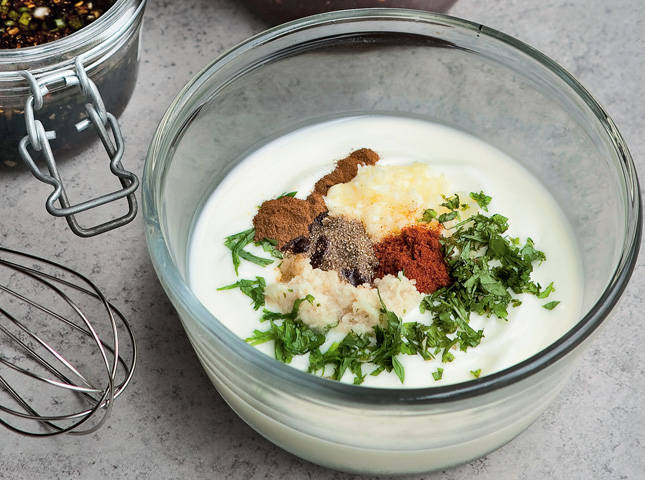 2 Spiced Yogurt Mint Marinade Recipe 
Yogurt has a fantastic ability to tenderize meats, and this yogurt-based marinade does two jobs: tenderizes while delivering flavor to the liempo pieces. The result is a tender bite that's got a tangy flavor, plus a hint of freshness from the mint.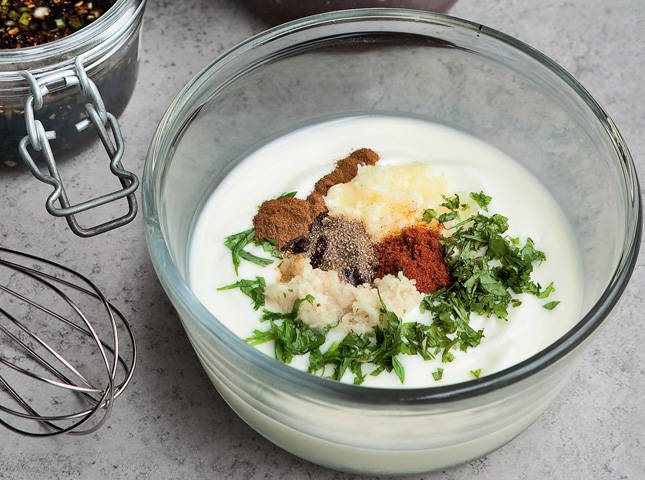 Spiced Yogurt Mint Marinade
Posted in:
Recipe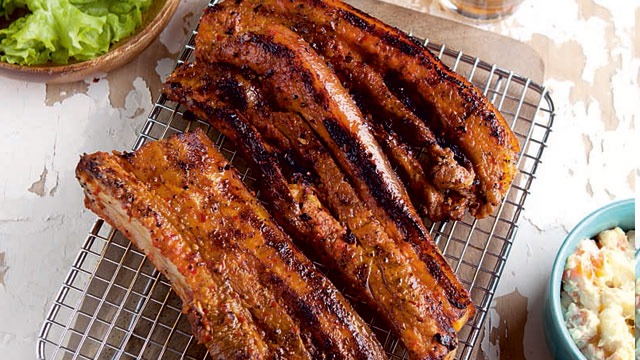 3 Grilled Chili-Garlic Pork Belly Recipe  
The chili-garlic paste may be a pantry staple for some who love heat and this powerful ingredient can be the basis of a marinade that delivers both heat and flavor. Pair it with some hoisin sauce, the Chinese barbecue sauce or glaze that's packed with sweetness and umami flavors, and you get a spicy-sweet marinade that will have you licking your fingers with every bite.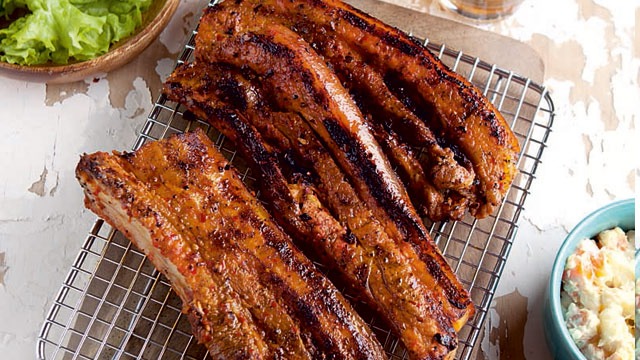 Grilled Chili-Garlic Pork Belly Recipe
Posted in:
Recipe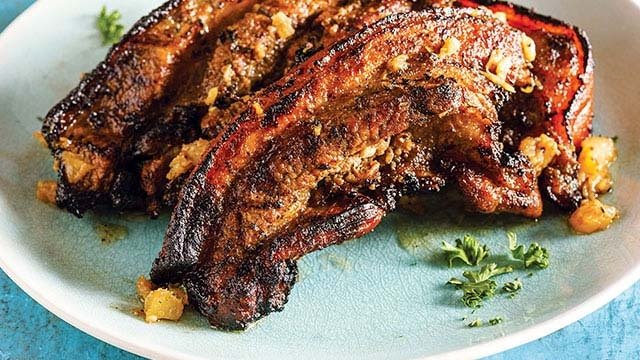 4 Spiced Pork Belly Recipe 
Citrus juices are an underestimated ingredient, so let the fresh and zesty flavors of this spiced and citrusy marinade delight your taste buds with each bite.     
ADVERTISEMENT - CONTINUE READING BELOW
Recommended Videos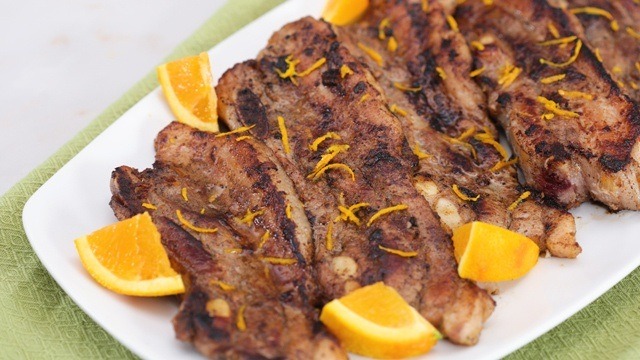 WATCH: How To Make Spiced Pork Belly
Posted in:
Cooking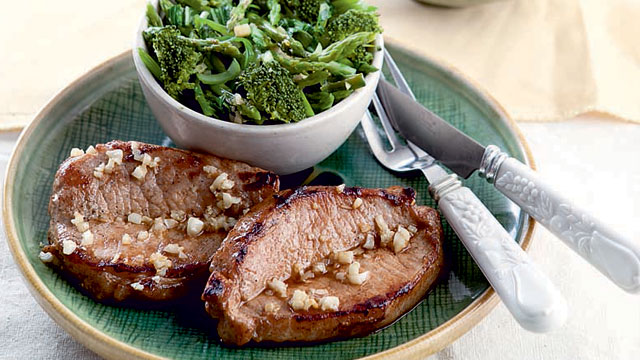 5 Garlic and Soy Grilled Pork Chop Recipe 
A classic garlic-soy sauce marinade is just what you need to make an inihaw that celebrates the simple flavors with a little flavor boost from the marinade.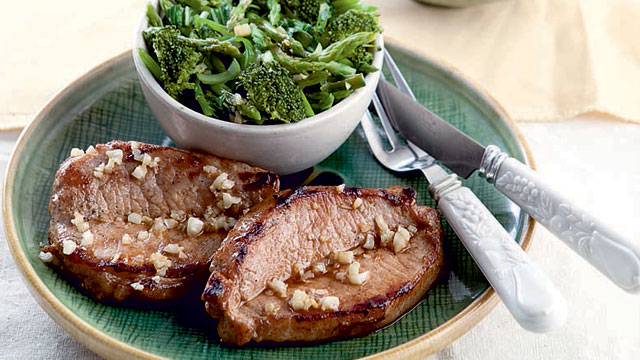 Garlic and Soy Grilled Pork Chops
Posted in:
Recipe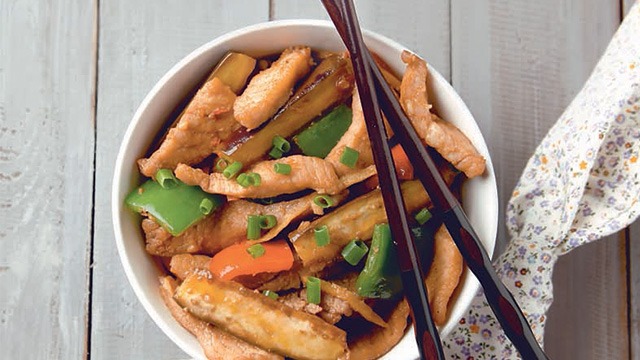 6 Stir-Fried Pork and Peppers Recipe 
You may think this isn't a marinade recipe but in fact, it is. The pork slices are marinated in a delicious sesame, soy, chili bean paste, and sugar marinade that will give it a powerful flavor that you can savor with whatever type of meat you want.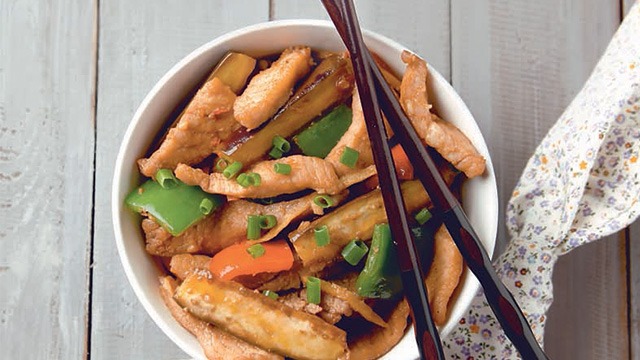 Stir-Fried Pork and Peppers Recipe
Posted in:
Recipe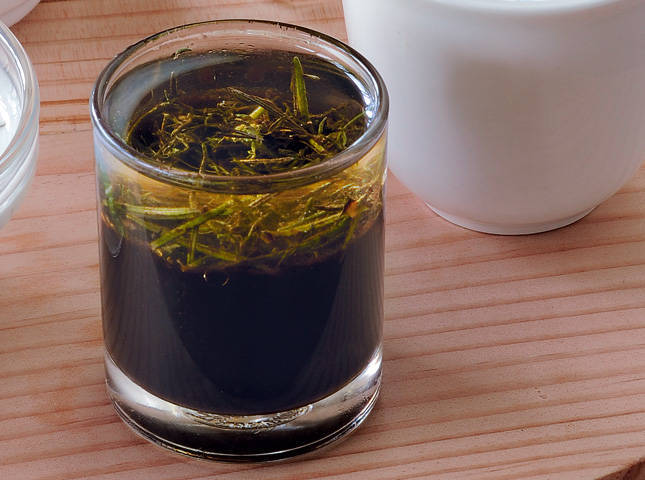 7 Balsamic Marinade Recipe 
This is the marinade you want to use when you're craving a fancy flavor. The sweeter balsamic vinegar will deliver a similar soy sauce flavor that will nonetheless elevate the flavor profile.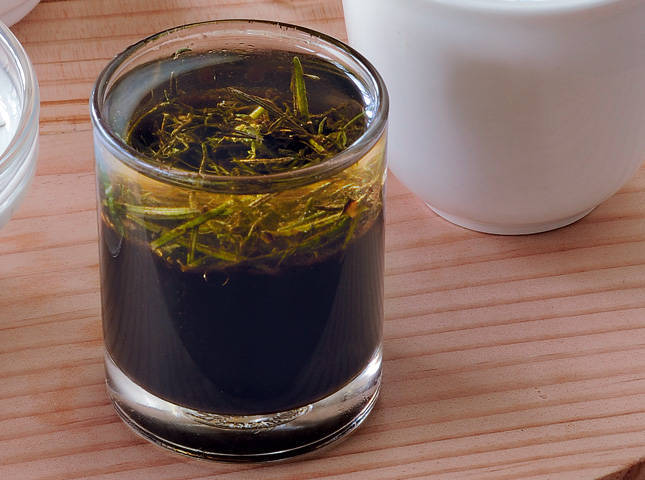 Balsamic Marinade
Posted in:
Recipe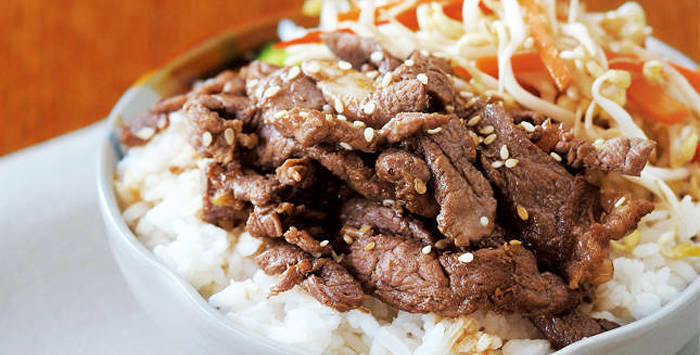 8 Asian Marinade Recipe 
Brown sugar, sesame oil, garlic, and soy sauce are all the classic ingredients you need to make a delicious marinade that tastes like home.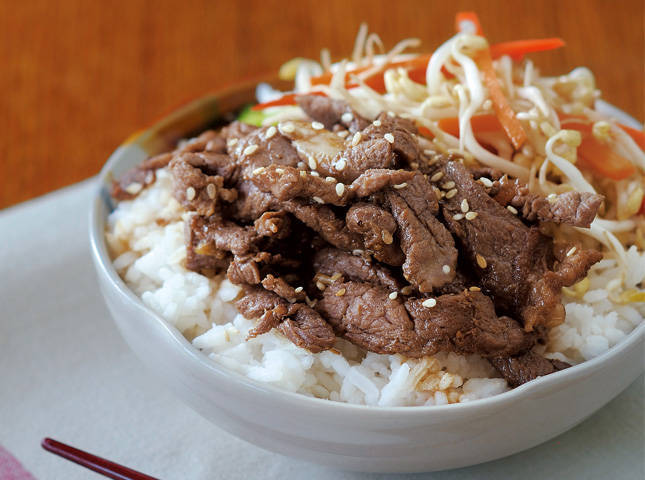 Asian Marinade
Posted in:
Recipe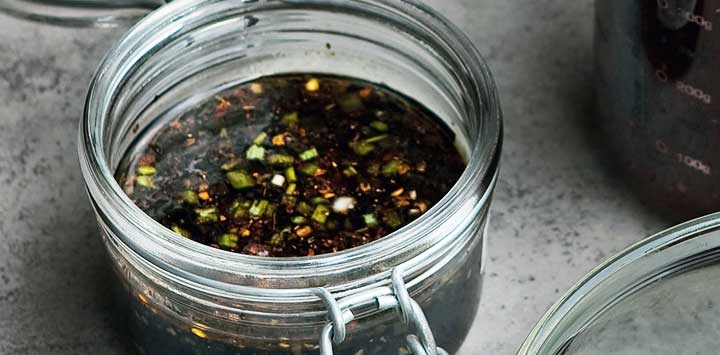 9 Korean Bulgogi Marinade Recipe 
Many love Korean recipes and the bulgogi recipe is one you need to try. It's not surprising that there are delicious bulgogi recipes so you can relish the sweet-savory flavor all you want.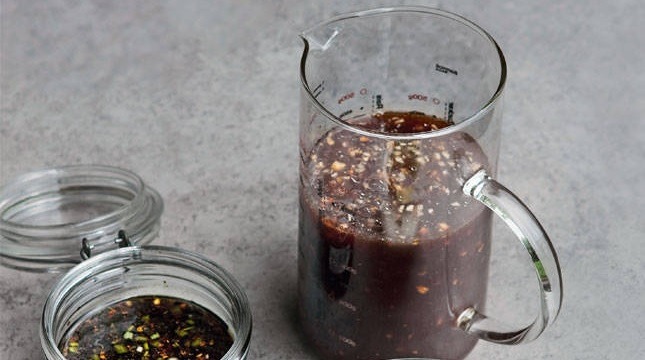 Korean Bulgogi Marinade
Posted in:
Recipe
Need more ideas on what to use as a marinade for your latest liempo recipe?