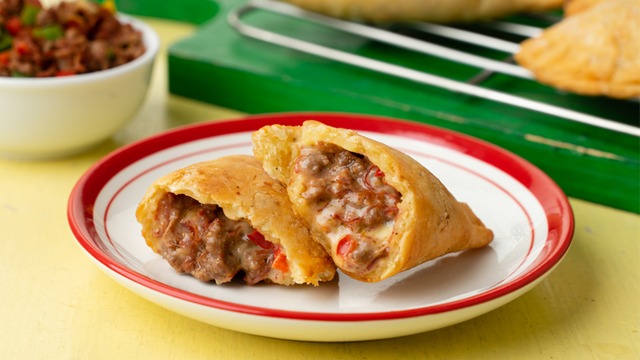 The classic pork giniling recipe is probably the recipe that you turn to when you need a meal that's delicious but also fast and easy to cook. It's very understandable! The giniling recipe has all the elements that make a meal so appealing to make, new cook or not.
However, we do know that even the most classic of ulam dishes can get boring, and you can get tired of tasting the same flavors over and over again if that's the only recipe you know to make. This list is your savior! Veer away from your usual tried-and-tested recipes and give these ground meat recipes a taste, too.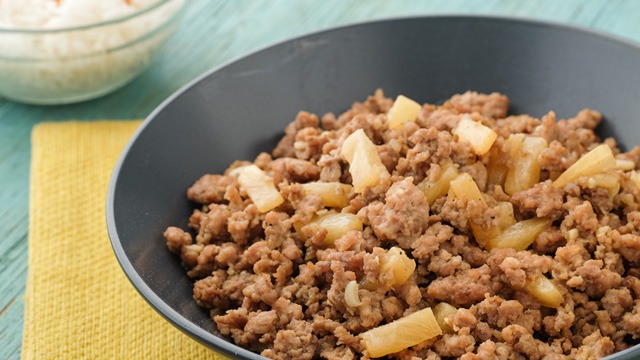 1 Pork Giniling with Pineapples Recipe
Even if the most basic recipe you have on hand is plain pork giniling, you can make it taste different from your usual recipe. Do you have any pineapples in a can or pouch? If you do, then you add some sweetness to your pork giniling recipe! Don't worry! The sweetness is not unheard of with pork and if you are a fan of the sweet and sour kind, you might appreciate this twist on this.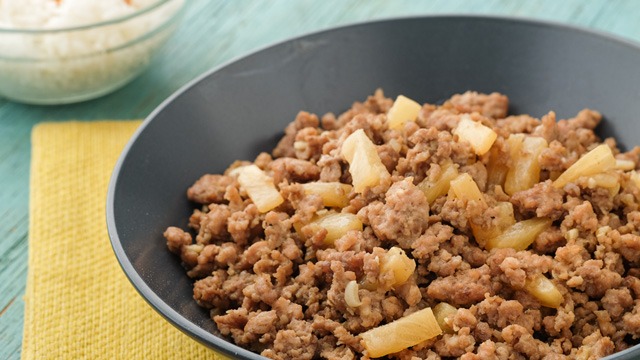 Pork Giniling with Pineapples Recipe
Posted in:
Recipe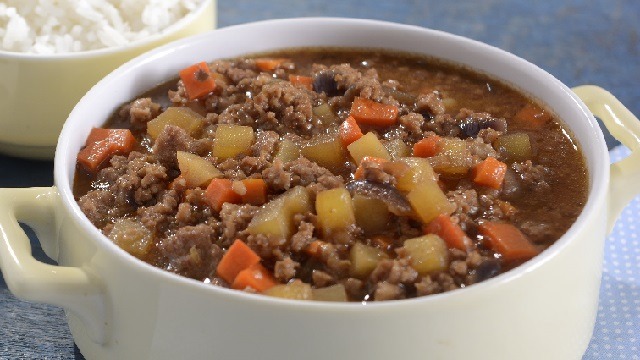 2 Pork Giniling na Menudo Recipe
Your menudo doesn't have to take too long to cook! Since ground meat cooks fast, the most you need to do is dump the ingredients of the sauce together and simmer the potatoes and carrots until the whole thing is a delicious simmering stew. All of your favorite flavors are all here in this recipe, but with the added benefit of it being made that much quicker since there is no need to tenderize the meat before you can serve it.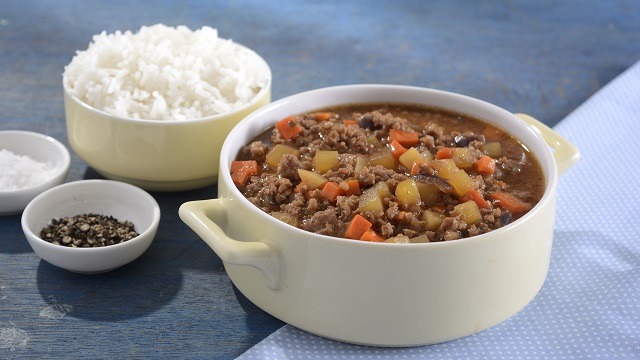 Pork Giniling Na Menudo Recipe
Posted in:
Recipe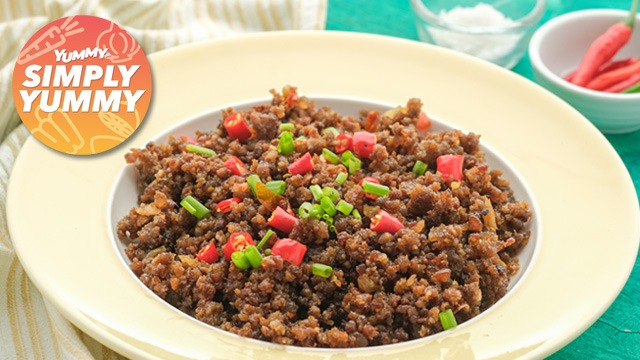 3 Spicy Caramelized Pork Giniling Recipe
Are you fan of the flavor combination of spicy and sweet? This easy giniling na baboy or ground pork recipe has both flavors. It's a great ulam to make when you love it both sweet and spicy.
ADVERTISEMENT - CONTINUE READING BELOW
Recommended Videos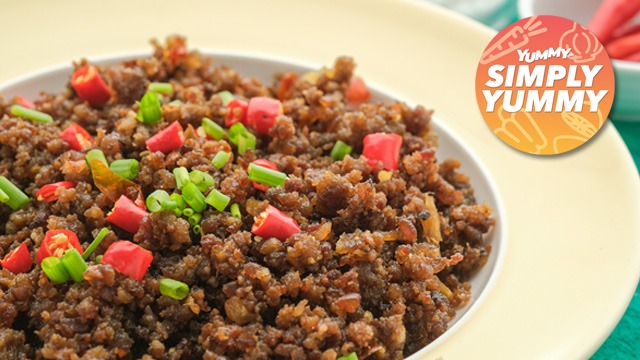 Spicy Caramelized Ground Pork Recipe
Posted in:
Recipe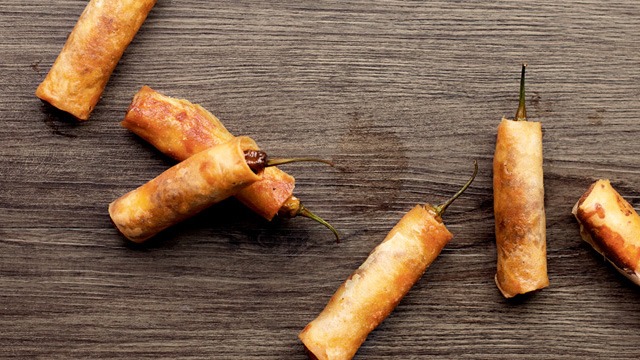 4 Dynamite Lumpia Recipe
Spicy-good is the perfect way to describe these cheese sticks! If you love cheese sticks, these will blow your mind! These do not just have a stick of cheese stuffed into lumpia wrappers.
These "dynamite sticks" have a gooey cheese and a taco-seasoned ground meat mixture that bursts with flavor with every bite stuffed, not just into lumpia wrappers, but also into a green chili pepper that will either burn or excite your taste buds. It's the ultimate combination of salty, spicy, and super flavorful that you will want to make a batch every time you grab a cold one to drink.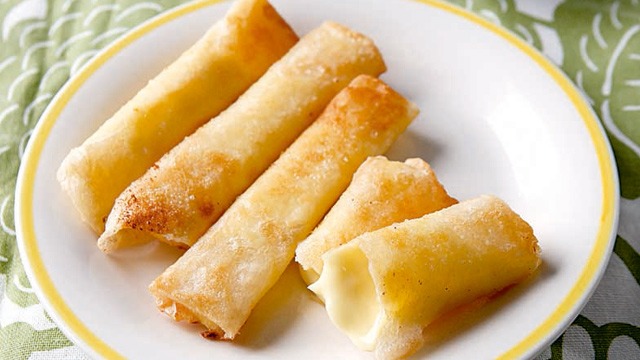 Baked Cheese Sticks Recipe
Posted in:
Recipe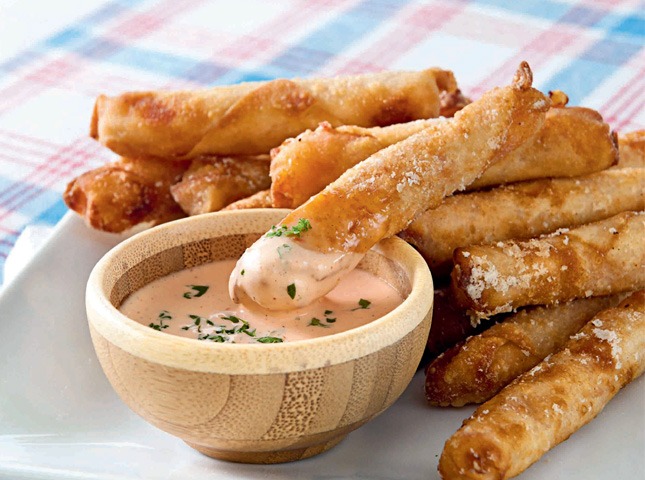 Spicy Cheese Sticks Recipe
Posted in:
Recipe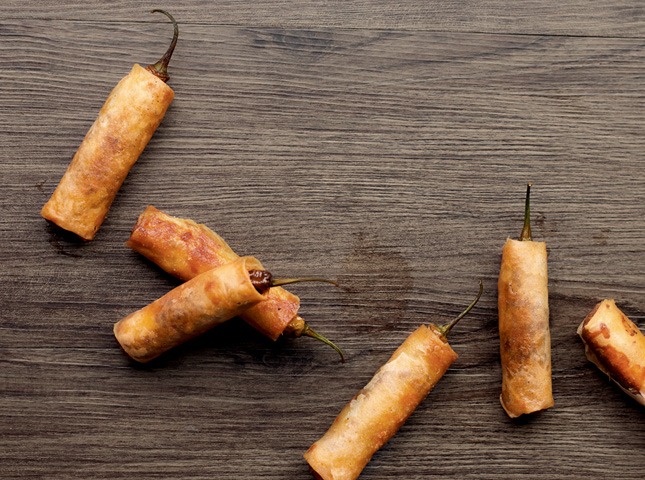 Dynamite Lumpia Recipe
Posted in:
Recipe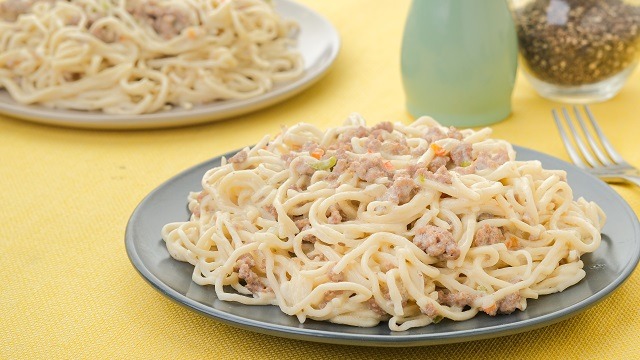 5 Ground Beef Stroganoff Recipe
If you've ever wondered what a stroganoff is, at its most basic, it's a creamy, mushroom sauce with beef strips tossed in. Ground beef replaces the strips of beef that you have to tenderize to make it not only faster and easier to cook, it's just as tasty and creamy, too. You can even use whatever noodles you have to make this.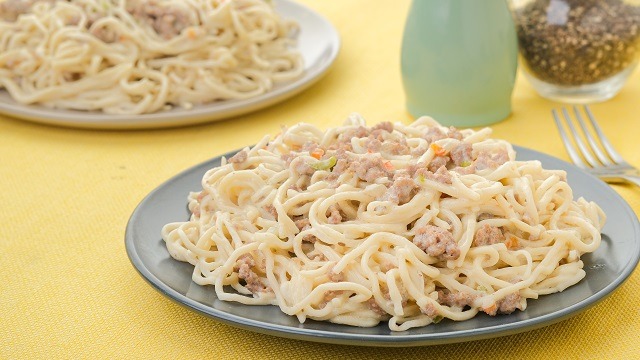 Ground Beef Stroganoff Recipe
Posted in:
Recipe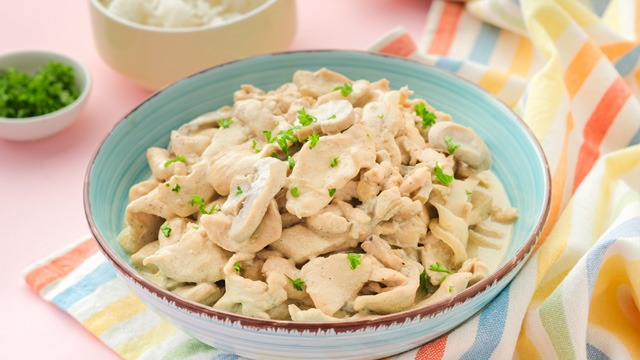 Chicken Stroganoff Recipe
Posted in:
Recipe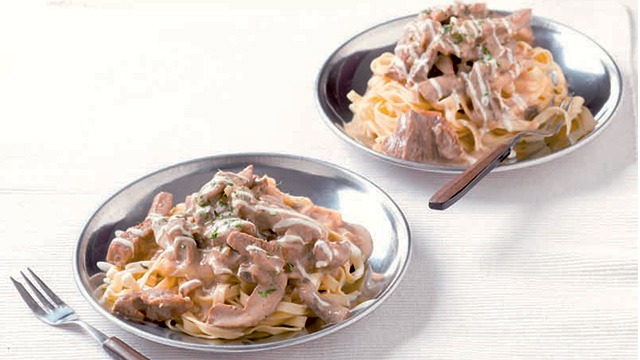 Beef Stroganoff
Posted in:
Recipe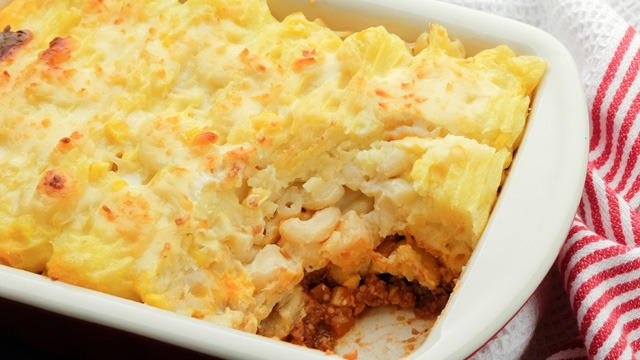 6 Macaroni and Cheese Shepherd's Pie Recipe
What do you get when you marry a macaroni and cheese recipe with a shepherd's pie recipe? This spectacular all-in-one baked dish is what you get! It not only has the minced meat mix you normally get from a shepherd's pie underneath the mashed potato topping, but it's also got a sinful layer of gooey, cheesy macaroni and cheese under there, too. If there was a dish that could make any kid squeal with delight at what they're eating, we think this may be the recipe that do just that.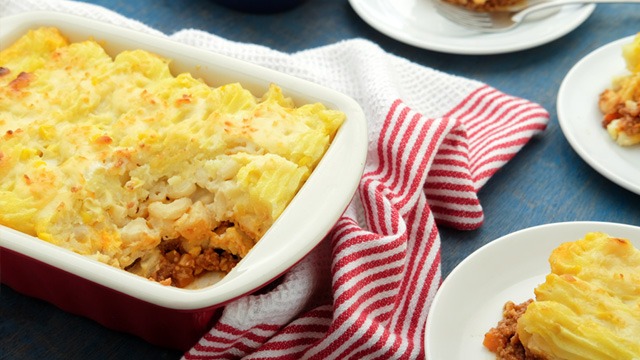 Macaroni and Cheese Pie Recipe
Posted in:
Recipe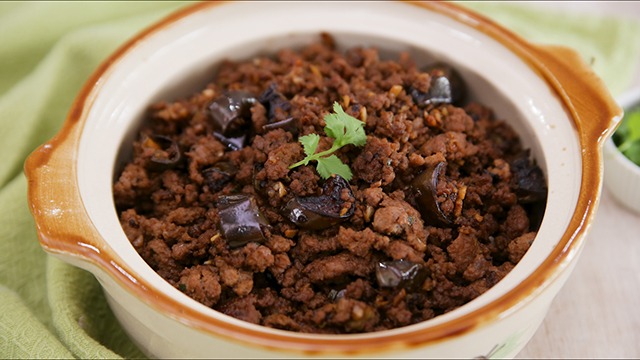 7 Spicy Minced Pork and Eggplant Recipe
The spicy flavor doesn't have to come from fresh chilis. If you have a stash of chili pastes, chili powders, chili oils, and even crunchy chili bits, these would make fantastic ingredients to use in dishes to add a different kind of spicy to your dish.
For this dish, it's the Chinese chili and fermented bean paste (toban jan) that gives it that signature heat. What makes this ingredient better than other chili pastes is that it's not just chili that's in it. The mashed and fermented beans in it contribute a powerful flavor that makes this dish super delicious and super flavorful.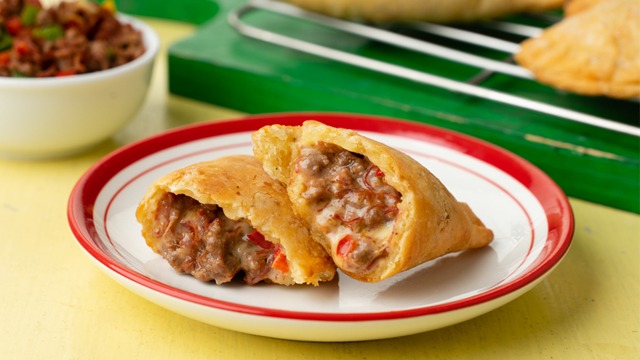 8 Cheesy Beef Empanada Recipe
Have you ever made empanadas before? You need a great empanada dough recipe first and then you also need some ground beef filling, too. However, who said that you need to make the filling when you can use any leftover ground meat that you had the other day as the filling? This is a great way to cut through the process and make it easier than your usual empanada recipe!
Besides, what makes a great empanada recipe so delightfully nostalgic can be the flavors that you taste with every bite or the way that you make these pocket ground beef recipes. Fill these hand pies with your favorite filling or use any of these ideas. You can even use a can of corned beef!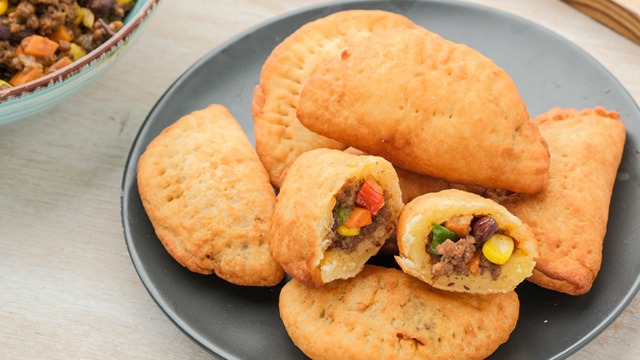 Beef Taco Empanada Recipe
Posted in:
Recipe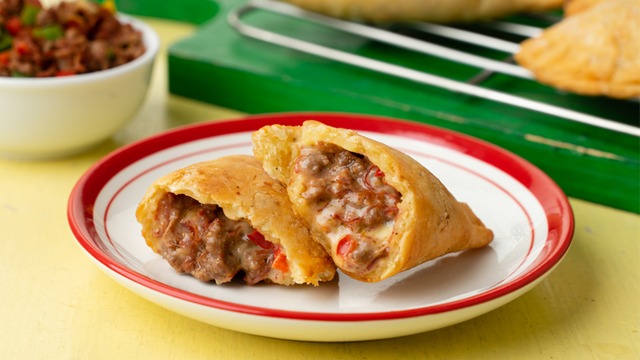 Cheesy Beef Empanada Recipe
Posted in:
Recipe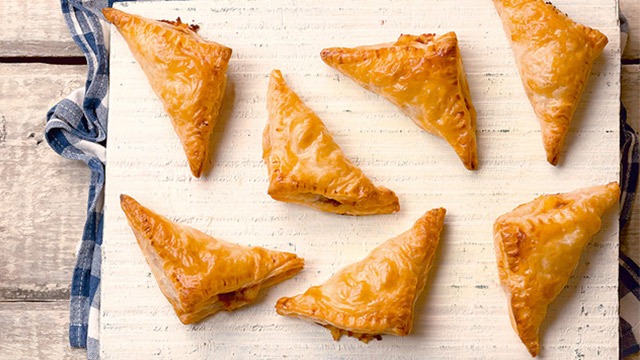 Cheesy Corned Beef Empanadas
Posted in:
Recipe
There are many ways to make your meal fast and easy, and while ground meat is one of the best ways to tweak your recipe to become easier and faster to cook, it's the flavors that you add to the mix that makes the difference. Choose your sauce and any ground meat recipe you make will be a delicious one.
ALSO TRY: