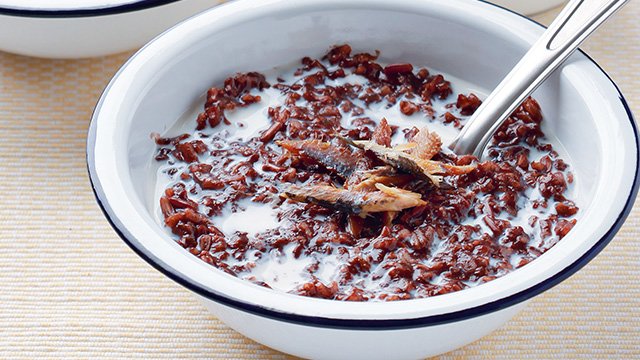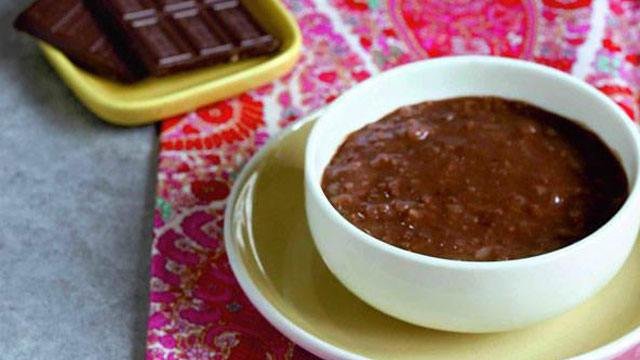 Champorado, a chocolate-infused rice porridge, is a delicious meal. It's simply made using rice, tsokolate tablea, and water. It's served with swirls of evaporated or sweetened condensed milk and often paired with fried tuyo (dried and salted sardines). 
This breakfast recipe that we lovingly know as champorado is actually easier to make than your usual steamed rice! It's a soupy version of steamed rice and it's lenient with the amount of water you add. Here are all the tips you need to know to make a perfect bowl of this comfort food: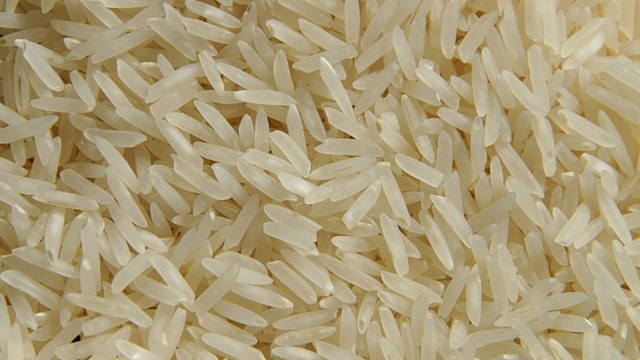 1 Use malagkit rice. 
Also known as glutinous rice or sticky rice, malagkit rice is specifically perfect for champorado because of its ability to be sticky when cooked which then thickens the mixture it's simmering in. You don't even need a large amount to make champorado! 
Even if you don't have malagkit rice, you can mimic the stickiness of this special rice in three different ways using normal rice kernels. Here's how to do it:   
1. Use cooked rice or day-old rice. Cooked rice is already puffed and when it's cooked in more water than it should be cooked in, it can become over puffed, resulting in rice that has more stickiness than it usually would have.    
2. Use rice flour. If you find that your champorado isn't as thickened as it should be, dissolve some rice flour in water and add it into the simmering mixture, stirring. Bring it back to a boil and the dissolved rice flour should thicken your mixture enough to make it thick with a creaminess that you want in your champorado.  
3. Grind rice into a powder. If you don't have rice flour, you can grind some uncooked rice kernels into a powder and add it in to thicken the mixture as desired. You can do this in a food processor or blender in seconds. Just remember to simmer your mixture long enough for the ground rice kernels to soften.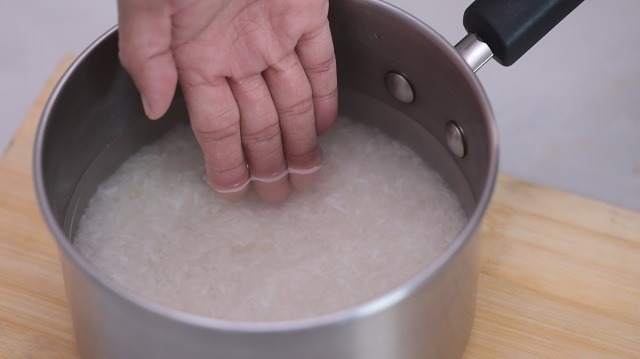 2 Adjust your water and rice ratio. 
What makes the champorado easier to cook than your typical steamed rice is the fact that it's perfectly okay to add too much water. Since this is a porridge, it should have more water than normal. However, you can add too little water. Malagkit rice needs a lot of water before it softens and puffs to the right consistency you want. The best ratio to use for malagkit rice and water is 1 cup malagkit rice to 4 cups water. What is so great about this ratio is that if you feel like it is too thick or needs more water, you can add more later to get the perfect consistency that you're looking for.   
ADVERTISEMENT - CONTINUE READING BELOW
Recommended Videos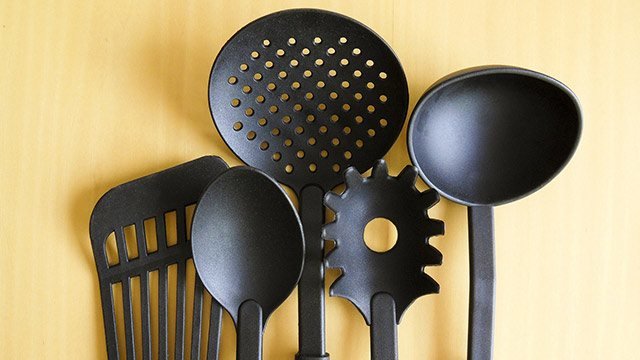 3 Stir while cooking. 
While your rice is cooking, don't forget to stir! You don't have to stir constantly but a regular stir every few minutes is a good idea. Rice is heavier than the water it's cooking in and will need to be stirred to prevent the rice from burning on the bottom of your pot. Once it has thickened, it will need even more stirring so the rice that's not suspended in the mixture also won't burn.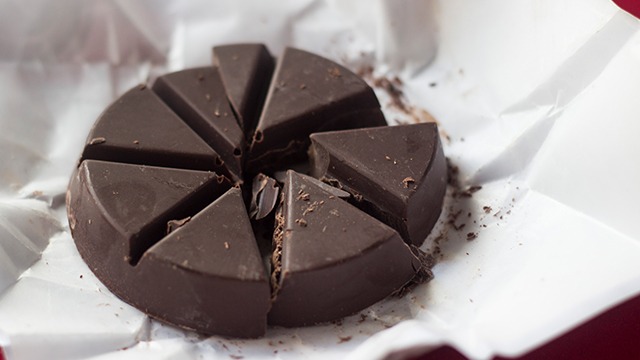 4 Use tablea.
We love chocolate! While you can use your favorite cocoa powder or even good quality dark chocolate in your champorado, to get the most authentic flavor that we grew up eating, use tablea. It's still one of the best-tasting ways to make your champorado because unlike these more processed chocolate products, the tablea is less processed and will still have the nutty flavor that is missing from these other chocolate products. 
Interested in an even more intense chocolate flavor in your champorado? Try mixing chocolate products! Tablea's nuttiness is fantastic mixed with the dark chocolate flavor that only cocoa powder can deliver to a dish.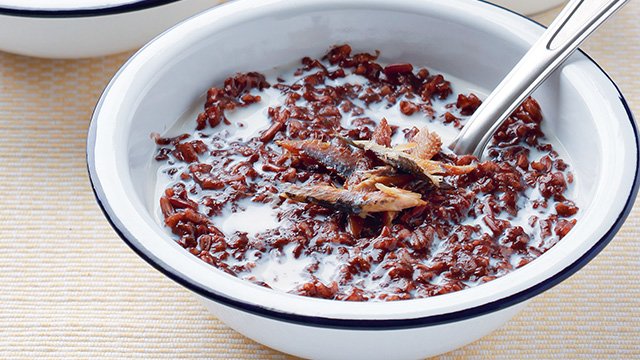 5 Serve it hot or cold. 
Once your champorado is cooked to your desired consistency and texture, you should serve it immediately, complete with some milk, sugar, or fried tuyo on the side. However, this isn't the only way you can serve it. 
Have you ever had cold champorado? Think overnight oats, and you have an idea of how delicious it can be when cold. You may need to add more water to the mixture, so it's just liquid enough so it's not too thick that it's almost like biko. 
Champorado can be a delicious meal, especially for breakfast. It's simplicity can be what makes it a great meal to tweak. You don't have to stick to chocolate, too! There are versions you can do to make it different every time you cook it. Why not try a white chocolate version or an ube one? The possibilities only end when you find a flavor that you can't find easily. 
ALSO READ: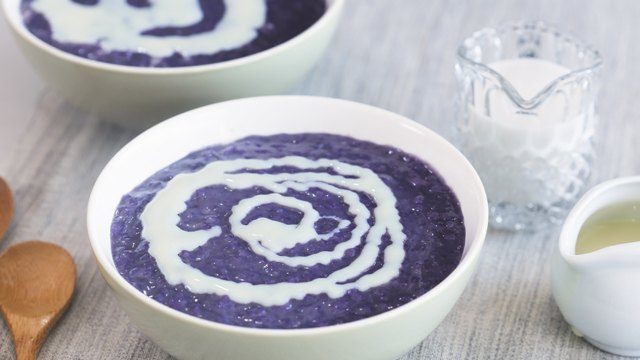 WATCH: How To Cook Ube Champorado
Posted in:
Cooking