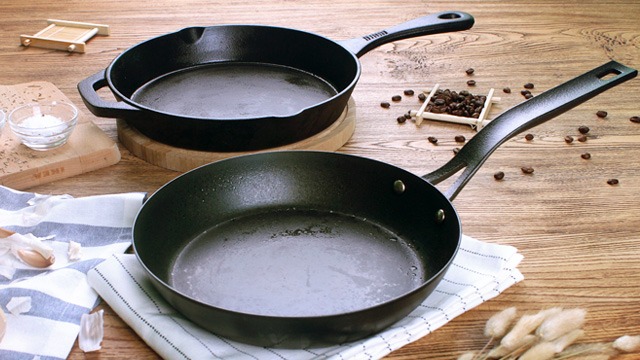 Cast iron is a fantastic metal for pans. Since it can and does retain heat better than most other metals, it's the perfect pan to use for almost anything you need to do on the stovetop or even in the oven. If you have it, the cast iron pan is arguably the best pan to use for searing your burgers and steaks, frying lumpia and hotdogs, pan-frying the crispiest fried chicken and pork chops, and even, baking an easy cookie or cake recipe. 
Of all the things you need to remember when you have a cast iron pan is that you must always remember to take care of your cast iron pan. This can be as simple as using it as it right and knowing that you should and should not do with it. 
Take care of it well and it too can last generations in your family. 
Here's what you need to know about using your cast iron cookware: 
1 Use your pan, immediately. 
Here's what some people don't know: you season your pan every time you use it. That's why it's every cast-iron pan expert's advice to use your brand new pan immediately by frying some bacon in it. While it doesn't have to bacon (you can fry luncheon meat, sunny-side-up eggs, or even some hotdogs and burgers), bacon has the most fat that will render out from it. You need this rendered fat to help that first initial seasoning to stick and become the first of many layers that will contribute to the nonstick surface you'll eventually develop with continued use.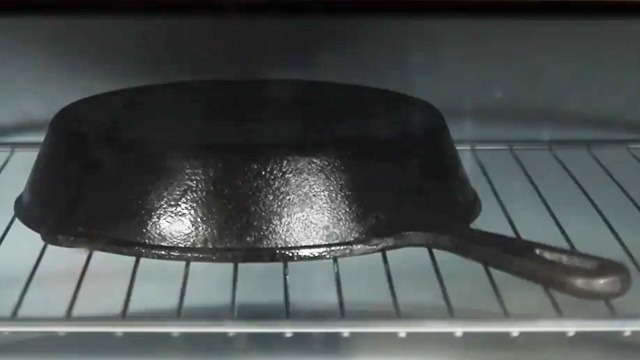 2 Season your pan again after every use.
Cast iron pans are naturally prone to rust when exposed to moisture. This is why it needs to be dried and seasoned well after every use. This need to be "seasoned" properly is both for maintenance and to achieve its non-stick surface. Here's what you do for its daily seasoning: 
ADVERTISEMENT - CONTINUE READING BELOW
Recommended Videos
1. After every use, scrape off any food particles leftover. Feel free to run it under water and use a scrub to remove any stuck-on food.
2. Use soap only if necessary. Unlike previous beliefs, soap is okay to use on cast iron pans since the seasoning will not be removed with soap. Rinse thoroughly.  
3. Place your pan over medium heat on the stove to dry completely.   
4. Brush the entire pan, including the handles and bottom, thoroughly with oil. Flaxseed oil is a fantastic cast iron oi to use but for your daily seasoning, brushing cooking oil all over the pan will do. Wipe off any excess and store. 
If, however, you find that you have somehow removed your seasoning and need to reapply a more sturdy seasoning, you will have to bake your newly oiled cast iron pan in the oven. Here's how to simply do it: 
1. After cleaning and oiling your cast iron pan,
2. Preheat your oven on its highest setting (Most ovens only go as high as around 400 degrees F or 205 degrees C). The oil used should be heated beyond its smoking point for it to bond with the iron.
3. Place oiled pan in the preheated oven, upside down, and "bake" at least 1 hour. (You might want to turn on your exhaust fan and/or range hood to help with any smoke.) Your pan should have its glossy black finish again. 
4. Let the pan cool completely. Brush it again with oil, wiping off any excess, and store.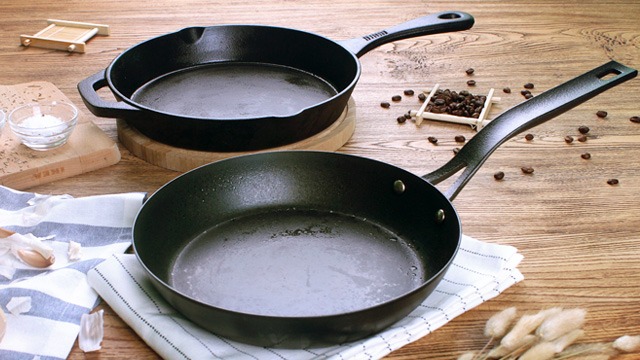 3. Heat it right. 
You may become impatient waiting for your cast iron pan to get hot but the wait will be well worth it. That's because heat is the best way for that non-stick surface to work at its best. Let the entire pan heat up, including the handle, before starting to cook. 
You'll know it's ready when you place your hand above the pan's surface, and it's too hot to keep there for longer than 5 seconds. Some wisps of smoke might emit from the surface too from the oil you brushed on it before storing. Once it's hot, add some oil, butter, or lard. Despite its nonstick surface, it still needs the oil to not only fry your food well, but it will also help maintain the surface. Then, let the food tell you when it's ready to be flipped; until then, let the pan and the heat do its work. 
Just a note of caution: You can use your cast iron pan on an induction stove. However, according to some cast iron users on Pinoy Cast Iron, it might not be safe for your cast iron. Some have reported their cast iron pans cracked while being heated on induction stoves. While this could be just a manufacturing defect, you might want to be cautious about using your cast iron pan on the induction stove.  
Cast iron pans should be the workhorse of your kitchen cookware! If you to fry, sear, stir fry, grill, and yes, steam food even for just a short time, you can use your cast iron pan for many of these cooking tasks. 
ALSO READ: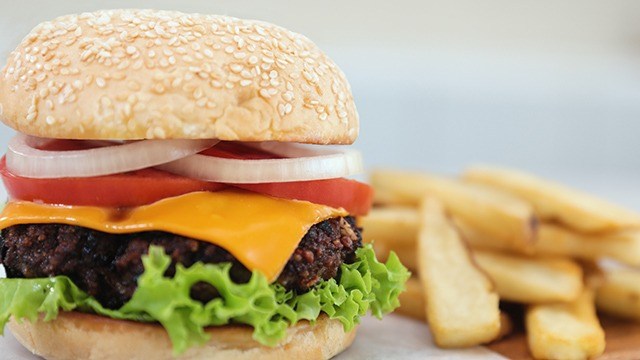 This Is The Best Pan For Cooking Burgers
Posted in:
Cooking
***
Thinking about what to cook next? Join our Facebook group, Yummy Pinoy Cooking Club, to get more recipe ideas, share your own dishes, and find out what the rest of the community are making and eating!
Got your own version of the classic dishes? Pa-share naman! Get your recipe published on Yummy.ph by submitting your recipe here!