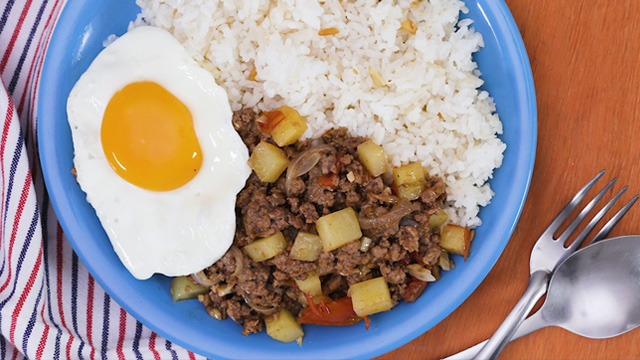 Ground meat or giniling can be from any part of the animal. These are usually the odds and ends from cuts of meat that are still edible. That's why when it comes to ground meat, you can ask your butcher to grind a hunk of meat for you. 
Grinding meat is one of the best ways to make cooking this meat cut faster and easier. If you love using this versatile cooking ingredient, you need to know how best to cook it for any kind of recipe. Here are the tips and tricks you need to know to cook any kind of giniling right: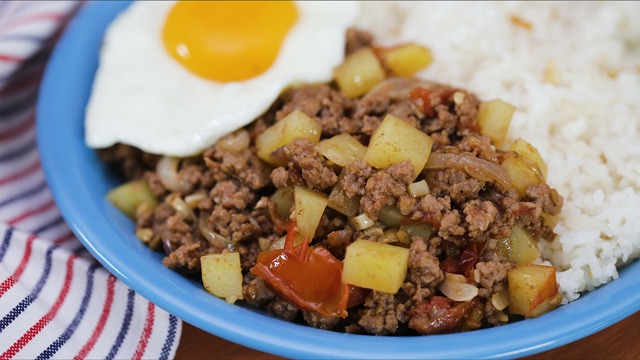 1 Choose your kind of meat. 
Whether you're a pork giniling fan, a ground beef, or prefer ground chicken, you can ask your butcher to make this for you or grab the pre-ground meat already available in the stores and palengke.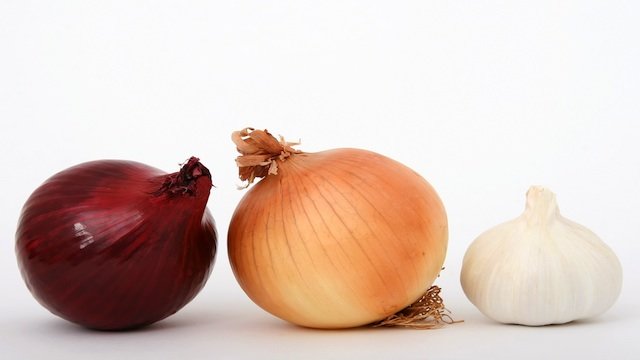 2 Sauté aromatics until only softened. 
If you're cooking garlic, onions, celery, or any other aromatics in your dish, add this in and sauté these before adding your meat since these will not cook properly when added after the meat has been browned.   
If no aromatics will be added, add the ground meat into the pan.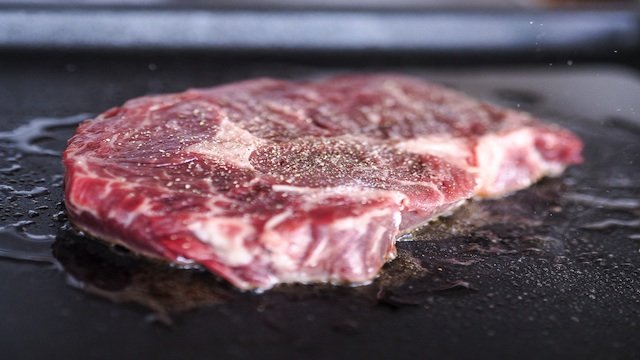 3 Let it sear. 
Just like steak, when you add your ground meat to the pan, you want to spread it out in an even layer and then leave it be to sear. Searing is how you bring out the delicious umami flavors that only browning the meat can give to your dish. Those browned areas of the giniling are the beginnings of the development of the base flavor of your dish. Without this browning, you might have a dish that has less meaty flavor than a dish that was browned first.
How do you sear ground meat properly? Here's what you do:
1. Heat oil in a pan over medium heat. (If cooking aromatics, saute those first before adding the meat.)
2. Once hot, add the meat, spreading it out into an even layer. 
3. Let it sear until the bottoms have browned. (This can take 3 to 5 minutes, depending on how hot the pan and the heat is.) 
4. Once browned, crumble the meat and flip. If any part of the ground meat sticks, let it sear some more before trying to crumble and flip these areas again.
5. Repeat crumbling and flipping the meat until the ground meat are cooked through.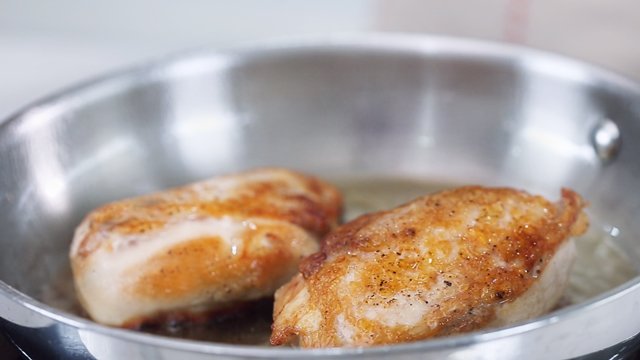 WATCH: How to Pan Sear Perfectly
Posted in:
Cooking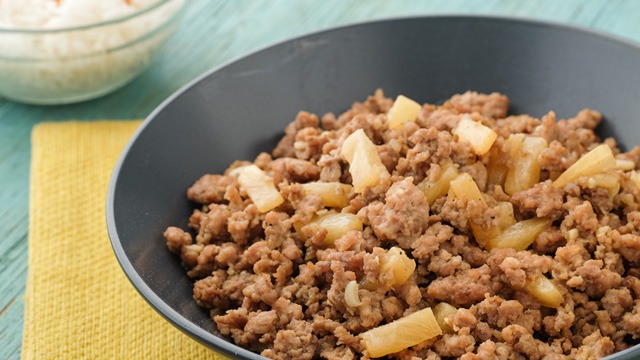 4 Add mix-ins. 
Once your meat is browned, this is where you start building the rest of your dish. Are you making a classic giniling recipe with mixed vegetables? Will you veer from the usual and sweeten the ground meat with pineapples or tossing in some cubed talong to go with the meat? Whatever vegetables you want to add to your giniling dish, now is the time to add it in, after the meat has been seared. 
ADVERTISEMENT - CONTINUE READING BELOW
Recommended Videos
Since vegetables usually do not need a lot of time to cook and does not need to sear, stir fry it instead with the browned ground meat. If needed, such as with root vegetables like potatoes, carrots, and radishes, add a little water and let it simmer until those vegetables are cooked through and tender.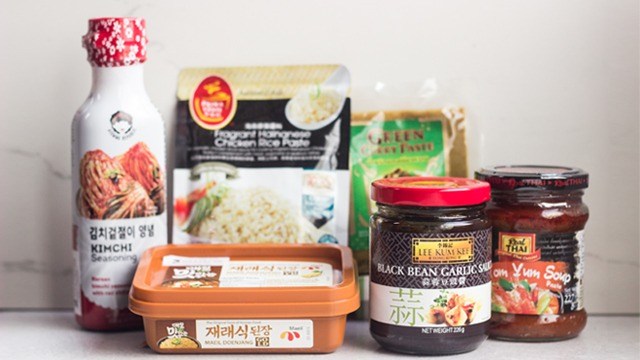 5 Season as desired. 
The meat is cooked and the mix-ins are heated through as well. Time to season! Here is the time to get creative. One of the great properties of ground meat is its ability to taste fantastic with almost any seasoning you desire.
You can simply add some soy sauce or layer the flavors of a number of ingredients. You can get amazing flavors from mixing and matching different Asian condiments to create a powerfully tasty dish. Here are ground meat recipe ideas you can try: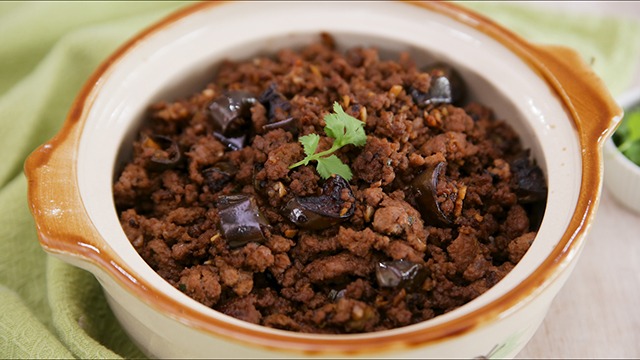 WATCH: How To Make A Spicy Pork Hot Pot
Posted in:
Cooking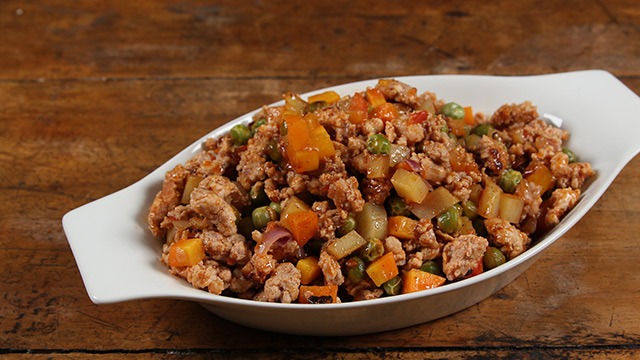 WATCH: How to Make Pork Giniling
Posted in:
Cooking
Need more ginilng recipes to try this week? Here are more fast and easy ground meat recipes to cook: