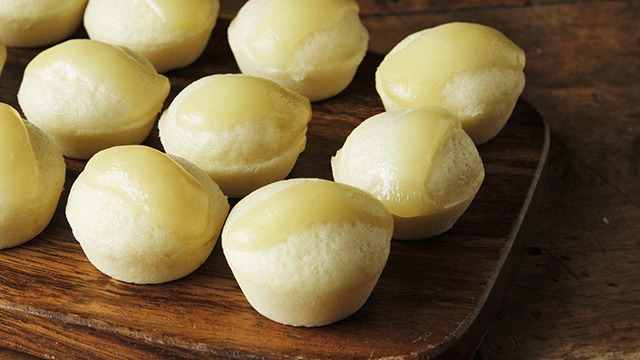 Puto is a steamed rice cake that is traditionally made with fermented galapong (rice dough made from rice flour) and is often served alongside savory mains like pancit (noodle stir-fry) and dinuguan (pork blood stew). Puto is lightly sweet and can also be enjoyed as a standalone midday snack or merienda.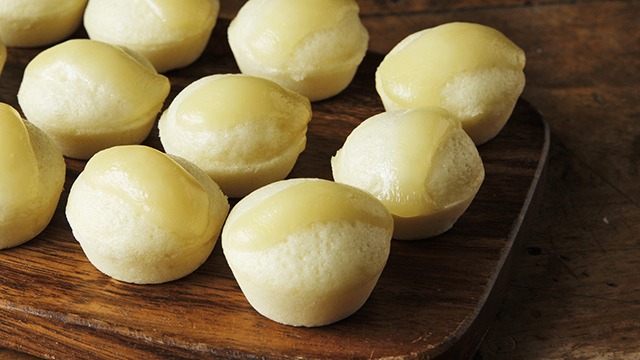 WATCH: How to Make Puto
Posted in:
Cooking
The great thing about puto is that it's easy to make at home. It doesn't take a lot of ingredients to put together, either. Here is a quick guide to making puto in your own kitchen: we have tips for choosing the right ingredients to get the results that you want, and essential information on what cooking method to use and where to shop for ingredients:
1 Know which kind of flour to use.
The traditional puto is made from fermented rice grains, water, and sugar. These rice cakes are often made as small bite-size pieces, and is sticky and dense in texture. This variety is called puto calasiao, which originates from Calasiao, Pangasinan, and is one of the most popular versions of the rice cake in the Philippines.
Because a key ingredient, fermented rice grains, can make it difficult to recreate the traditional puto calasiao recipe at home, one easy ingredient substitute can give you a similar texture, if dense and sticky is what you are going for. Simply use glutinous rice flour in your recipe and steam the rice cakes until they are set. Here's an easy recipe that you can try at home: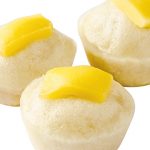 Cheese Puto Recipe
Posted in:
Recipe
If you want to make cakey, fluffy puto, simply use all-purpose flour in your recipe. This kind of puto is perfect for merienda and can be topped with anything you like: try different kinds of cheese, or savory toppings like ham or bacon to make it interesting. Here's a basic puto recipe to try:
You can even invite the kids to help you make puto at home—here's a fun, fuss-free recipe for rainbow puto: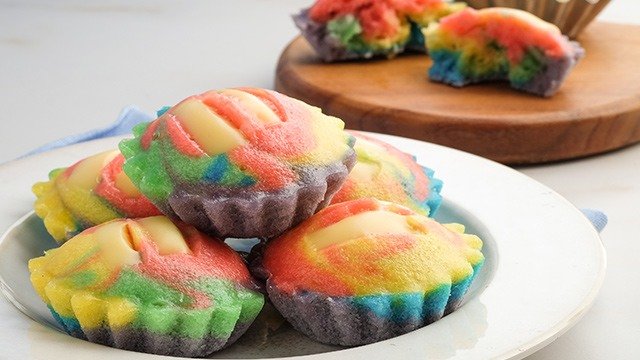 Rainbow Puto with Cheese Recipe
Posted in:
Recipe
2 Shop for the right puto molds.
You can find puto molds in any major supermarket: check the section or aisle where they hold kitchen tools and utensils. Alongside the llaneras for leche flan, stamp molds for polvoron, and other basic tin baking sheets, keep an eye out for small tin cups made for puto and other kakanin, like kutsinta. Avoid purchasing plastic puto molds that may not be safe for cooking at high temperatures in either a steamer or the oven.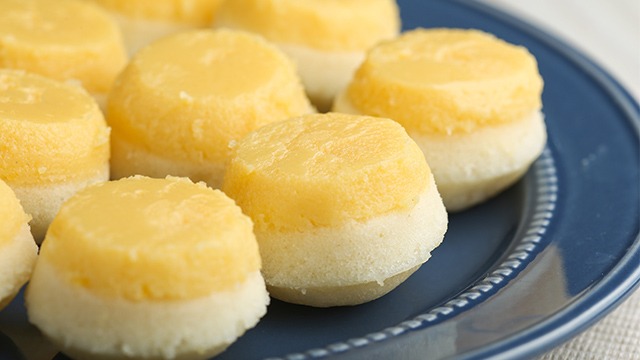 Leche Flan Puto Recipe
Posted in:
Recipe
Remember to lightly grease each individual puto mold by lightly brushing the insides with vegetable oil before pouring in puto batter. This will help the puto unmold easily once they are done cooking and slightly cooled.
3 Different cooking methods will give you different results.
There are two ways to cook puto: the traditional steaming method, or baking them in your oven. Both work great, but each will alter the texture of your puto slightly. Steaming is a more gentle cooking method: this will often yield puto that is soft, moist, and slightly dense from all the moisture that surrounds the rice cakes.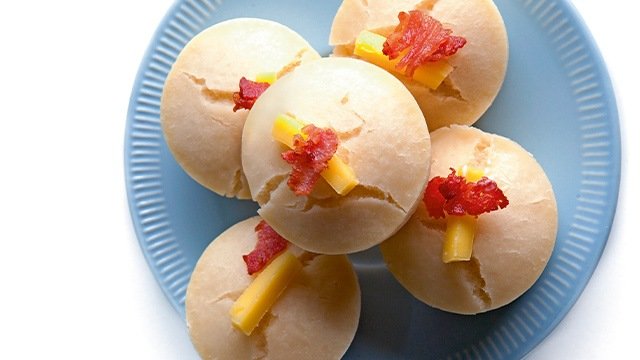 Bacon and Cheese Puto Recipe
Posted in:
Recipe
If you want to bake your puto, you can opt to use mini muffin tins to make them. Don't forget to grease the tin so that the puto batter doesn't stick! It is also best to use all-purpose flour and make the cakey kind of puto if you plan to use your oven: they will bake into gorgeous, rounded rice cakes that will rise into a soft, fluffy texture.
ADVERTISEMENT - CONTINUE READING BELOW
Recommended Videos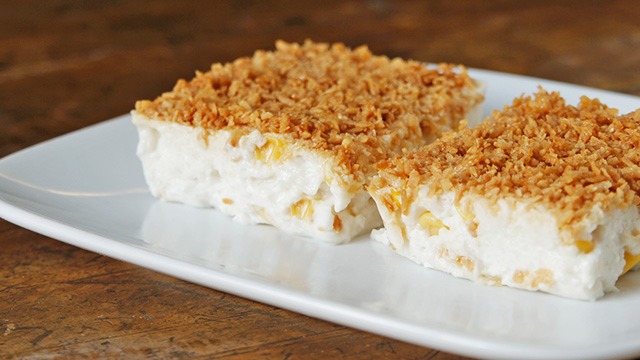 WATCH: Our Best Kakanin Recipes
Posted in:
Cooking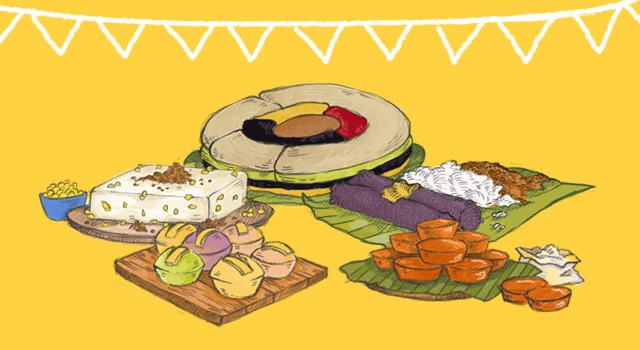 INFOGRAPHIC: Know Your Pinoy Kakanin
Posted in:
Cooking