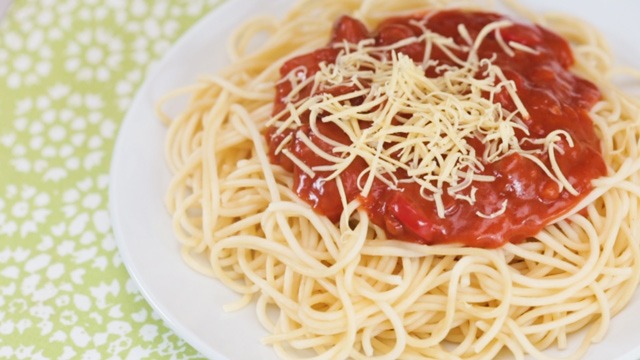 We made one of your childhood favorites! The Jolly Spaghetti from Jollibee is just as delicious and nostalgic as the crispy fried chicken, and we're not surprised: the dish has everything we want in an indulgent kiddie spaghetti recipe.
What is amazing is that it's not just for kids. Not everyone loves the spaghetti but it's undoubtedly a spaghetti version the kid inside of us will love. You'll be reliving a childhood memory or two when you enjoy this Jollibee-style spaghetti. 
Jolly Spaghetti Recipe Hack
1 tablespoon vegetable oil
1 tablespoon finely chopped garlic
1 tablespoon finely chopped white onion
50 grams (about 1/4 cup) ground beef
200 grams sweet Filipino-style spaghetti sauce
1/2 cup banana ketchup
30 grams (about 2 tablespoons) liver spread
50 grams (about 2 regular) sliced red hotdogs
1/4 cup condensed milk
Cooked spaghetti noodles, to serve 
Grated cheese, to serve
 
1 Heat oil in a saucepan over medium heat. Saute garlic and onion until soft.
2 Add beef and sauté until cooked.
 
3 Add spaghetti sauce, banana ketchup, liver spread, hotdog slices, and condensed milk. Simmer for 5 to 10 minutes.
 
4 Serve over spaghetti noodles and top with grated cheese.
ALSO TRY: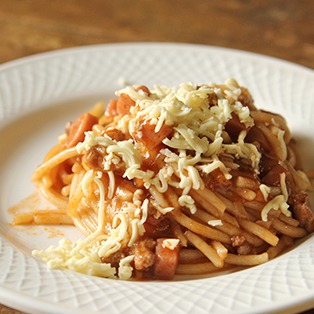 WATCH: How to Make Sweet-Style Spaghetti
Posted in:
Cooking