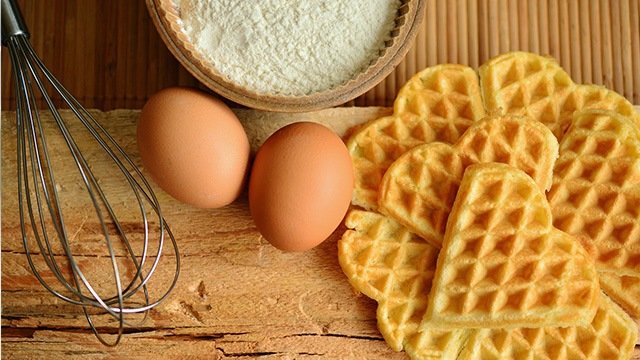 Nope, a waffle batter is different from a pancake batter. So, what do you do if you want waffles and all you have is pancake mix? We've got you covered: We discovered a few tips and tricks on how you can transform a pancake mix to make light crispy waffles.
Warning: Waffle-maker, not included.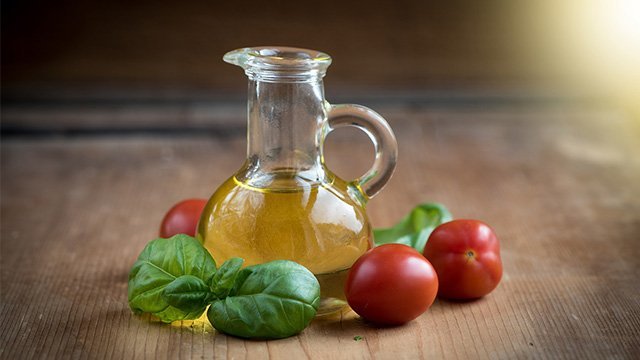 Hack 1: Add more fat.
A waffle is lighter than its cakey sibling, so the addition of more melted butter or oil to the batter increases the likelihood that the resulting waffle stays moist inside despite its outer crispy crust. So, add an extra 1 tablespoon melted butter or oil per pack of pancake mix to hold its moisture as it cooks.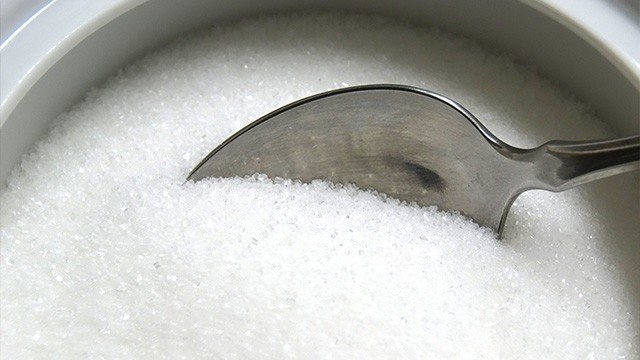 Hack 2: Sweeten it.
Sugar caramelizes and when it does, it will create a browned, crunchy outer coating. That's why a waffle is usually sweeter than a pancake, which promotes the browning and crisping up of the edges of each indentation. So, add sugar, if it already isn't sweetened, to as much as 1/4 cup.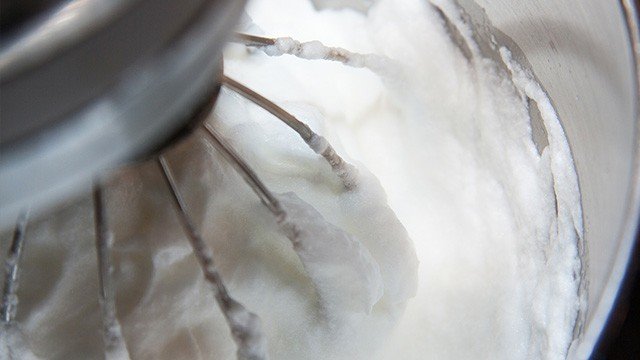 Hack 3: Whip the egg whites.
Whipped egg whites is an ancient leavening trick. By separating the eggs and whipping the egg whites before adding to the batter, the resulting waffle becomes less dense and lighter in texture, which complements the crisp, browned edges.
Now that you know how to hack your favorite pancake recipe, here's our recipe hack: 
Waffles ala Pancake Mix 
Takes 20 minutes
Makes 6 waffles
1 250-grams pancake mix
3/4 cup water
1/4 cup oil
2 tablespoons sugar
1 large egg, separated
1 large egg white 
2 In a large bowl, mix pancake mix, water, oil, sugar, and egg yolk until just mixed. Set aside. 
3 In another large bowl, use a whisk to whip the 2 egg whites until stiff peaks. Gently fold egg whites into the pancake batter until just blended.
4 Using a 1/2 cup measuring cup, pour batter into waffle maker. Close, and let cook until browned on both sides (about 3 1/2 minutes). Remove from waffle maker and serve immediately with butter and pancake syrup.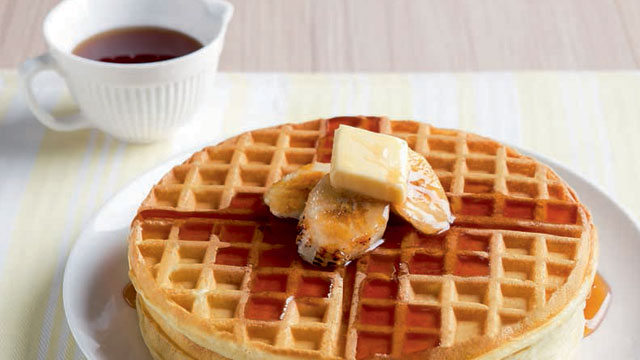 Breakfast Waffles Recipe
Posted in:
Recipe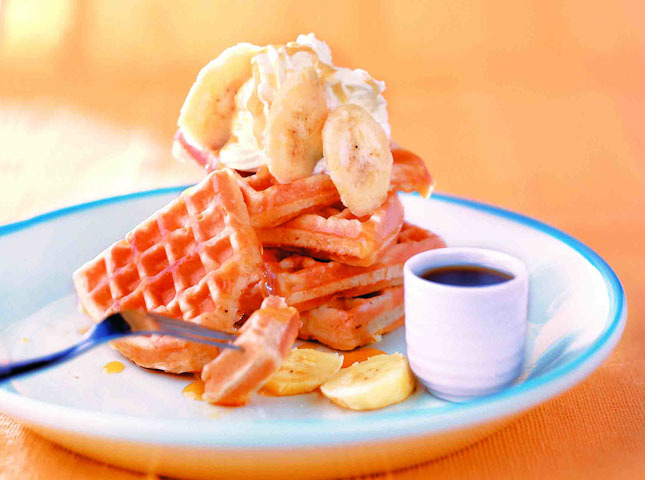 Banana Caramel Waffles
Posted in:
Recipe
ADVERTISEMENT - CONTINUE READING BELOW
Recommended Videos